You may have noticed that the Premier League, La Liga, Serie A and the Bundesliga have returned, or are just about to return. Most punters will be glad to see top-level football back on the television, and it might make a refreshing change from having a punt on obscure Belarussian teams or esports. 
But while we will all welcome the best football teams in the world back, it's worth remembering that some title races were wrapped up before football paused. Liverpool, despite some heckling from rival fans, will win the Premier League. It's difficult even to find outright odds for the Reds at the moment. Some bookies will offer a 'token' price of 100/1 for Man City to win the title somehow, but it's not going to happen. 
Munich will take another Bundesliga title 
As for the Bundesliga, Bayern Munich have pulled further away and look set to be crowned champions sooner rather than later. An intriguing three-way tussle for the Top 4, and a Champions League spot, has broken out between Leipzig, Leverkusen and Borussia Monchengladbach, and that should keep things interesting. It's hard to pick from any of that trio, as they all have been quite stuttering in their form since the Bundesliga kicked off again. However, Leverkusen (11/25) looks to have the easiest run-in. 
In Spain, Barcelona restart with a 2-point advantage over Real Madrid and 11 games to play. It's 11/20 with 888 betting online that the Catalans pip Los Blancos to the title for the third year running. Madrid are available at 7/5. However, it might be more interesting to back one of the 'smaller' teams, like Getafe or Real Sociedad, to nick a Top 4 spot. You can get 2/1 or above for either side, and they have every chance given the weaknesses of other challengers. 
Back in England, the Championship looks set for a thrilling conclusion. A single point separates Leeds United (7/20) and West Brom (5/2), and they look a cut above other Championship sides. However, both Leeds and The Baggies have shown wobbles throughout the season. They would need to be at their best for the remainder. If not, Fulham (33/1) could capitalise. 
Lazio might dethrone Juventus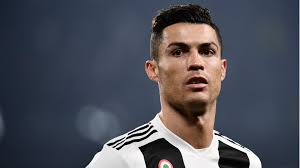 In Serie A, Lazio have emerged as the main contenders to Juventus' reign. Just one point separated the sides on the eve of the restart, but Lazio have claims of being Italy's form team. They last tasted defeat in the league back in September 2019. The pair or scheduled to clash on 20th July, and that might go a long way to settling the title. Juventus can be found at a price of 2/5 generally, but you should definitely not rule out Lazio at 5/2. 
So, what is standing out as a value bet? The difference between West Brom and Leeds is marginal, but West Brom's odds of 5/2 look outstanding when you consider that it seems like a toss-up. In addition, Leeds' fixtures look marginal tougher as it includes four tough away games against Cardiff, Blackburn, Swansea and Derby. Both sides will play Fulham at home, who, as mentioned, represent the main threat.