The Brazilian Grand Prix is the only Grand Prix on the Formula 1 Calendar to be held in South America. The Autodromo Jose Carlos Pace in Sao Paulo as the venue for this penultimate race of the season is always a race of colour and excitement.
As a Formula 1 Betting fanatic, this is often one of the most wagered on races of the year. Most of the big bookies will be more than excited to take your bets on the Brazilian Grand Prix. Hamilton is going into the 2018 Brazilian Grand Prix as the crowned champion. So, the excitement of the winner of the Drivers Championship does not matter. However, there is still an incredible amount of betting excitement left in the championship. The three Major markets in our Brazilian Grand Prix F1 betting preview are the race winner, the top 3 finishers and the winning team. These betting markets will be hot for this race.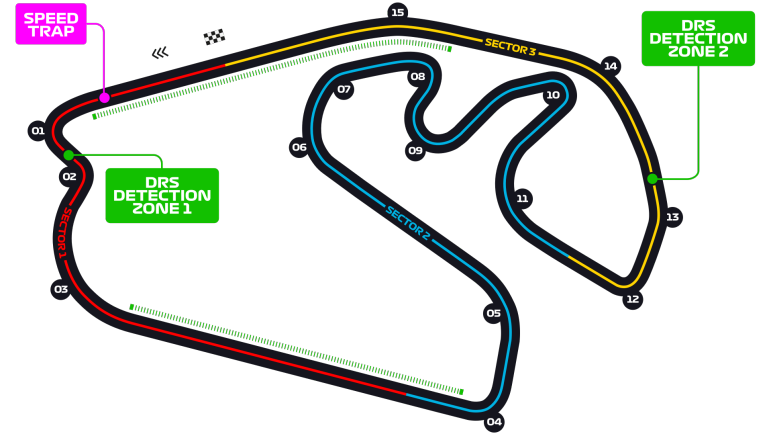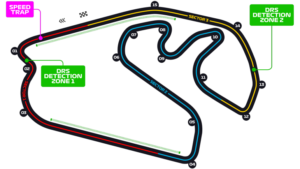 We have put together a unique Infographic ahead of the Brazilian Grand Prix that gives a great insight into the History of this amazing event. The information runs you through the history of winning at the Brazilian GP, showing you some surprising statistics.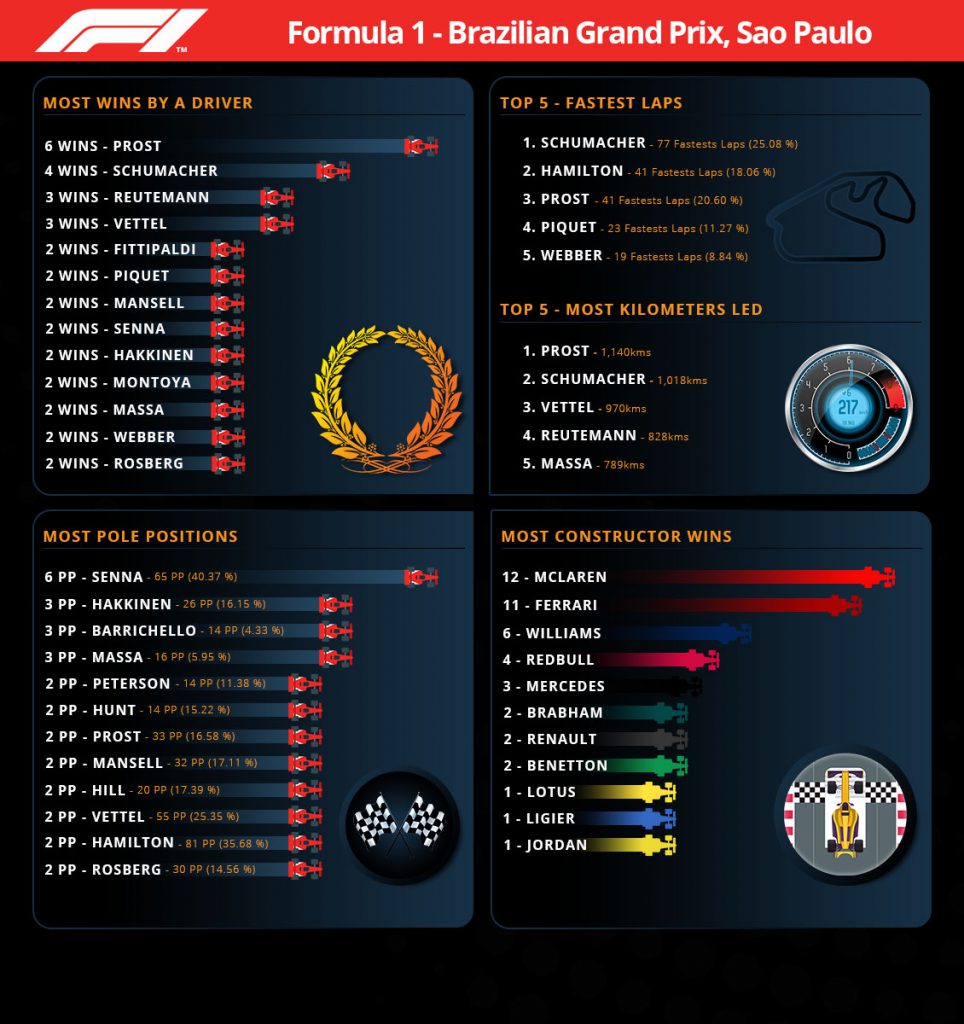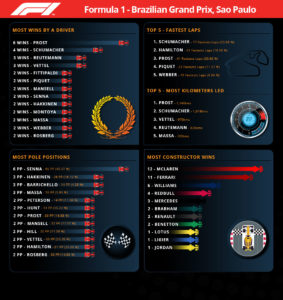 The Most Wins by a Driver was by Alain Prost OBE won 6 times in Brazil in the years 1982, 1984, 1985, 1987, 1988 and 1990. His place in F1 history as one of the greatest drivers of all time is undisputed despite a career fun of conflict. His dominance of Brazil is evident in that more than 10% of his 51 Formula 1 win came on the Brazilian track.  In Contrast, Senna won twice in Brazil. These two drivers had an incredibly turbulent relationship but Prost typically used a scientific approach to outmatch Senna, who was undoubtedly more impressive in terms of raw speed. Prost managed his races by conserving tyres and brakes in the early stages of a Grand Prix and then making a late charge on the race. This made for one of the most interesting battles of the late 80's and early 90's.
One very interesting fact we uncovered is that the Speedy Brazilian Senna did not make the top 5 in terms of fastest laps at the Brazilian Grand Prix. Schumacher, Hamilton and Prost held the top 3 consistently fast laps. To be fair to Senna and his incredible talent he held the most pole positions by any drive in the Brazilian Grand Prix at 6. Whereas the other drivers mentioned most often for wins, fastest laps and most kilometres led were not in the most pole positions top 3.


Looking back was a lot of fun for our team but we also want to look forward to the Brazilian Grand Prix this year. The betting has commenced and following our research, we have provided our betting preview on the market below. The most popular markets on offer are outright Winner, Top 3 Finish and Winning Constructor or winning team. So, let's take a look at the 2018 Brazilian Grand Prix Betting Preview.
Outright Winner of the Brazilian Grand Prix
To win outright we are putting our money on Sebastian Vettel. The returns are not fantastic for obvious reasons but he has a really good history with Brazil. The Ferrari driver smashed the field last year to take the race from Bottas and Raikkonen by 2.7 and 4.6 seconds respectively. We think his current form and ability to handle this course leaves him the one to beat. If he doesn't lock up of course!
So far Max Verstappen has seemed to be taking up 30%+ of the outright bets. Verstappen is followed closely by Hamilton and Vettel with around 17% of bets each for the outright win.
Top 3 Finnish – The Betting Market for the Brazilian Grand Prix
In terms of the top three finish for the Brazilian Grand Prix this year we are calling it as Vettel, Lewis Hamilton and Verstappen. The bookmakers are seeing far more bets come in on Ricciardo for a top 3 finish then Vettel but the odds are definitely in Vettels favour. If you are looking for a solid punt with a decent return than Ricciardo is your man. You will pick up a bet on him with decent odds for a top 3 finish.
Winning team for the GP
The favourite for winning team is, in fact, Red Bull right now. We foresee 70%+ of the wagering to go to Red Bull. It doesn't make sense to put a bet of Ferrari as close to 1/1 as they will be and McLaren hasn't got a hope in hell. Leaves us with a fairly boring Bet on Mercedes or something close to 4/1 on Red Bull. The only bet that makes sense is Red Bull in this case.
Where to Bet on The Brazilian Grand Prix?
Betway is giving new punters £30 in Free Bets or the equivalent for international punters.
Paddy Power is giving a £20 Risk-free bet or the equivalent for international punters.
Bet Victor is allowing punters to bet on F1 from £5 and offer a bonus up to £30.
Conclusions for Betting the Brazilian Grand Prix
The history of the Brazilian Grand Prix shows that Prost was the most successful driver of all time at this event. None of today's drivers has had quite the same level of Dominance at this particular event. However, the driver's championship is locked up and done with Hamilton taking the honours. So, as punters, we're putting our money on some outside chances in this race for excitement. If you want a straight win, you're looking at Vettel for the Win. Vettel has a strong history on this track with a win last year. Hamilton and Verstappen for the Top 3 are relatively boring but sure bets and Ferrari for the Constructor makes the most sense. We just can't be that boring.
Best Betting Sites for Brazilian F1
It goes without saying that race enthusiasts are more than geared up for the Brazilian Grand Prix in San Paulo. However, those looking to have a little flutter may be perplexed as for where they can find the best offers, especially if there is their first foray into the world of betting. Fortunately, the following platforms should be more than able to satisfy your betting requirements, as well as keeping you informed as to how your stake is doing.
Bet365 Grand Prix Betting
Not only is Bet365 a solid all-rounder when it comes to betting in general, but it also allows you to place bets with favourable odds on its easy-to-use online platform.  Users can bet in-play, and those new to the platform can claim a 100% bonus up to a maximum of £200.00. There are more favourable odds available in relation to the Brazilian Grand Prix, but bonus hunters may wish to take advantage of the 100% bonus on offer, which could make for a greater return
888Sport offers some of the best odds in relation to the Formula 1 Brazilian Grand Prix in Sao Paulo, and also provide users with an easy to use interface that not only clearly states odds but also allows you to put on a series of different bets with ease. If you're new to the betting world, then you could enjoy up to three times your betting amount when making a deposit.
Betfair F1 Grand Prix Betting
Betfair is among the leading bookmakers in the UK, and not without good reason. It offers some of the best betting odds in relation to the Brazilian Grand Prix, allowing for bets to be made via its easy-to-use dashboard. There is also a slew of other motorsports available for real petrol heads. Betfair is currently offering up to £30.00 in free bets for new customers.
Ladbrokes has to be one of the most recognised betting exchanges online, so it should come as no surprise that this famous betting site is able to offer F1 enthusiasts some of the best odds online, as well as an easy-to-use interface that allows for the easy placing of bets. Customers are also able to view live updates, and in some instances, view live streaming of their favourite events. Ladbrokes are also enticing new customer thanks to a bonus of up to £50.00 in free bets.
William Hill  F1 Betting
If you've been in the betting game for a long period, it's likely you will have heard of William Hill, as it's normally a favourite among those looking for a more traditional betting exchange. However, that doesn't mean that William Hill is lacking the feature of its trendier counterparts. As such, those who are looking to bet on the Brazilian Grand Prix are able to do so with ease. What's more, those new to the platform can enjoy a £25.00 sign up bonus.
These sites offer a mix of the best odds and the best offers available to those looking to place bets on the Brazilian Grand Prix, offering the potential for some real returns.