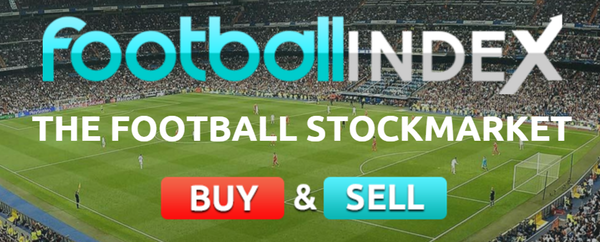 Football Index by BetIndex Ltd hopes to offer fans of football betting a new way to bet (or trade) as they like to call it.
Football Index looks like another attempt by innovative entrepreneurs to try and make football betting a little bit different and appeal to larger financial traders.
There has always been a big crossover between trading the financial markets and betting on sports.  A good example is financial and sports spread betting.  Sports spread betting bookies allow punters to buy and sell prices based on a scaled outcome of an event.  For example, you can buy goals in a match if you think lots will be scored or you can sell the minute of the first corner in the game.  Check out Spreadex or Sporting Index for more info. Read our Spreadex Sports Review…
It's a good way to bet on peripheral events in a game.  One other way to trade on football matches is to use a betting exchange site to arbitrage between different odds, or lay bets on football to be the bookie.  See Smarkets betting exchange for the lowest commission of 2%.
But what Football Index is doing is take it a step further and instead of betting on an underlying event you are betting on the performance of a player. It all sounds very good in theory, but it's one of those markets that needs an underlying benchmark to succeed.  The BBC tried something similar with Celebdaq.  That was quite fun but ultimately didn't have the userbase.
This isn't to say there aren't enough users to make this work.  TipTV is a new online TV channel that includes both sports and financial trading everyday.  And let's be honest, if there is market for it people will bet.
It will be interesting to see how Football Index brings in new customers and keeps them betting after the initial novelty wears off.  The closest market to look at is Sports spread betting, the only two bookies left are Spreadex and Sporting Index (you can compare sports spread betting bookies here).
For more info you can check out Football Index's website here or watch the demo video below:
BetOpin Recommended Bookies