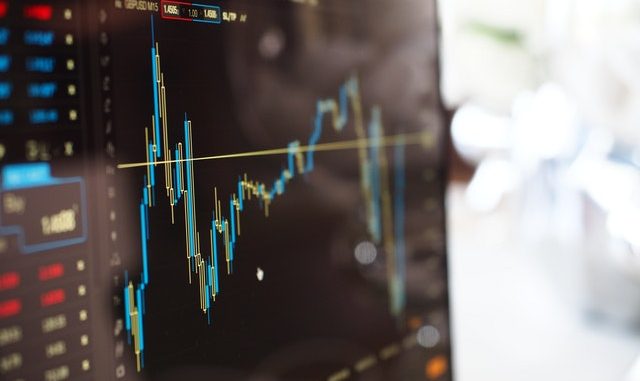 Betting on FOREX is huge.  By volume the FX market trades over $4trillion per day.  That's bigger, than online poker, bingo, casinos and sports betting combined.
There are hundreds of online Forex brokers proving access to the market through various trading platforms.  If you are interested in the top ten forex brokers you can see a comparison of them here.
Here we are going to focus on four very different ways to bet on currency movements. The net effect of speculating on FX is the same. i.e. the price will either go up or down and the amount you make and lose can effectively be managed depending on what form of betting you take.
Individuals that bet on FX like to call it trading, but lets be honest, the FX market is the biggest red/black betting playground in the world.  But the odds are better than even, there are lots of tools traders can use to get an edge, from technical analysis to fundamental data and event predication.
Spread Betting on Foreign Exchange
BY spread betting on FX you are betting an amount per point in a currency move.  So for example you will bet your FX Bookie (or broker) £10 per point that the EURUSD will go up.  For every point it goes up you make £10.  For every point it goes down you lose £10.
In order to place a bet you need to open an account with an FCA regulated FX broker.  Go for one based in London and take advantage of their welcome offers.  ETX Capital for example will give you a welcome bonus of up to £6,000 when you start trading FX. Apply here or compare all the spread betting companies in the UK here.
Betting on FX though Binary Options
Binary options are basically a limited risk/reward way to bet on FX prices.  You are betting on whether an FX price will be above or below a certain point at a certain time in the future.  The time scale could be anything from 30 seconds to 3 months.  If you are betting on a price being above a level and it does your bet settles at a price of 100, if it closes below the level then it settles at 0.
When you open a bet your binary options bookie will quote a price depending on what they think the likelihood of you being right is.  So if you think the EURUSD will close above 1.0828 and it is currently in an uptrend trading at 1.0827 then is is quite likely and you may have to buy as high as 95.  IF you bet £5 that would give you a max profit of £25 (100-95 = 5 then 5 x £5 = £25).  Of course if you make the same bet and you lose your loss is £475. This is because you bought at 95 and sold at 0. So 95 points x £5 = £475.
It's called limited risk because unlike spread betting where profit and loss is uncapped, with binary betting the bet settles at either 0 or 100.
To get started you need to be an experienced FX trader and be using them as part of your overall strategy.  Do not expect to make money trading binary options if you are a beginner.  Also, do not take advice on trades from brokers.  You are betting against them and the brokers profit when you lose.
Binary options are still unregulated and mist firms operate under a Cypriot registration.  These brokers should be avoided for UK customers, there is no financial protection if things go wrong and they are not subject to the strict compliance or corporate rules the FCA imposes on UK Firms.
If you want to give Binary options a go, always go with a reputable broker.  We have listed a few binary options brokers here that are regulated in the UK, by either the FCA or UK Gambling Commission.
Trading Spot FX on MT4
MT4 is one of the best FX trading platforms around.  It enables customers to bet on currency price movements through sport FX on margin.  This means you can buy £100,000 worth of currency with only a £200 or £500 deposit.  Your loss "should" be capped by the amount of margin you have on account.  If your margin runs our you go on margin call and will be stopped out by your broker.  Find an MT4 broker here.
CFDs (FOREX Contracts for Different)
By betting on foreign exchange through contracts for difference you are betting on the difference between the opening and closing value of the trade and you enter a contract to do this.  CFDs are similar to spread betting and MT4 and you can infact trade CFD with most spread betting and MT4 brokers.
One of the newest CFD brokers PLUS 500 offers £20 to try out their platform.  Plus500UK Ltd are authorised and regulated by the Financial Conduct Authority and are listed on the London Stock Exchange.  You can check out their FOREX Pricing below:

If you don't want to bet on FX, but need to protect yourself against foreign exchange price fluctuations you need a currency broker like Berry FX who provide bank beating exchange rates, currency forwards and same day free international money transfers.
BetOpin Recommended Bookies