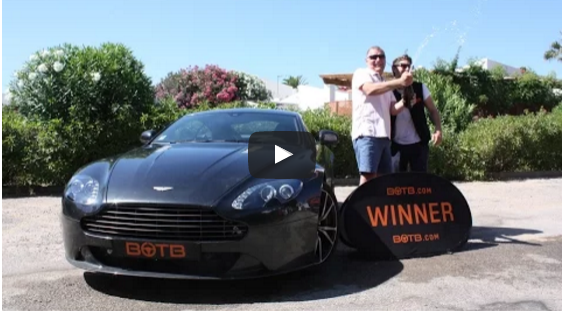 Another BOTB winner has won an Aston Martin after buying tickets at Gatwick.
We're big fans of the win a car competition site BOTB.  Yes, we know it's not gambling for technical reasons, but come on. You pays your money you take your chances…
If you are not familiar with BOTB they run the supercar competitions at the airport, but you can also play their version of "spot the ball" online.  You can read our BOTB review here and our view on if BOTB is a scam here.
But basically, that last two weeks winners have won the amazing Aston Martin S priced around £90k after buying tickets at Gatwick Airport.
Watch the two videos here.
And the previous one….
Random? Or do the BOTB staff at Gatwick have a nack of picking winners?
BetOpin Recommended Bookies