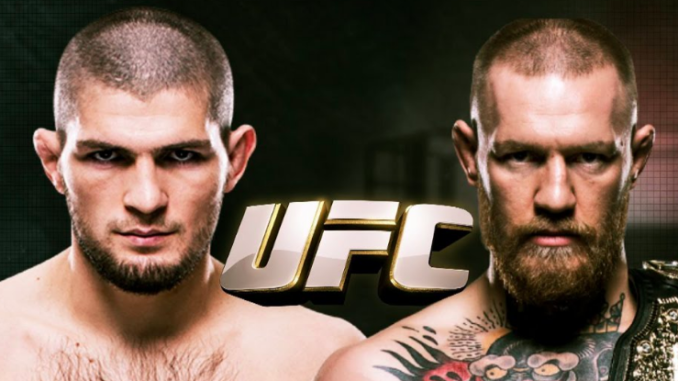 McGregor VS Khabib Betting
Conor McGregor's return to the UFC after almost two years away from his home to fight Khabib Nurmagomedov has been billed as the greatest fight in MMA history. In the UFC's 25 years of business, this fight is likely to be the greatest selling pay-per-view event and even more likely to be the most betted on UFC event in history.
Bet on the Fight Here
McGregor VS Khabib Betting Odds
The current lightweight champion, Khabib, is a -155 favourite and the former champion is making his comeback at +125. As per usual, the closer we get to this Featherweight title fight the closer McGregor is getting to Khabib in the odds. Let's break down each fighters form and odds to make our prediction.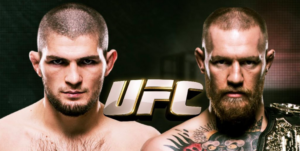 Odds on McGregor
Conor McGregor at +125 has won most of his fights long before he even stepped into the Octagon. The notorious brings a pre-fight mental game that has left guys like Aldo in pieces once the bell rings. McGregor doesn't just bring his big mouth. He brings an epic left hand and an understanding of combat sports that is arguably better than any man in history. McGregor, now 30 has 21 wins and 3 losses with 18 TKO's in his career. He's 74.0" reach is probably the most dangerous part of his game. His game plan usually is to set the pace, which is also his biggest weakness. His last 3 losses have come to suspected lack of cardio fitness late in fights. Additionally, his wrestling defence and ground defence at the closing stages of a fight come into question often. If he hasn't done a lot of work on his ground game and his cardio going into this fight Khabib could take advantage of him in the closing stages.
Bet on McGregor With Betway
Odds on Khabib
Khabib has a record of 26 and 0. At 5' 10" and 155 lb, The Eagle has a reach of 70". As the current lightweight Champion, Khabib has been hailed for his seemingly endless Cardio fitness that pressures most guys to fall eventually and be crushed on the ground. People say Khabib has no standing game but in his last four fights, he has outstruck his opponent each and every time by over 100 strikes. His main advantage is his level of wrestling averaging 5.44 takedowns per 15 minutes. He is everything that McGregor is not. He's a ground and pound fighter with a heart and lungs that likely cannot be matched by Conor.
Bet on Khabib with Betway
Our Prediction on the Fight
This fight is a classic striker vs a wrestler and grappler. It could go down as one of the greats of all time or be a horrible one-sided fight if somebody makes a mistake.
If Khabib leaves his massive Jaw open, Conor will stay on his feet and use his Notorious left hand until the lights go out. This would be a disaster for Khabib and could end much like Aldo with a TKO inside the first round.
If Conor lets Khabib take him down early and often, he could be pressured into a mistake by the strength and pressure of his opponent and be ended by submission.
What is certain here is that their styles could not be more different and the end result is sure to be one of the most entertaining results in UFC history. We're Irish so we must be biased. Our prediction is Conor to win by KO in the first 12 minutes of the fight. If it goes Beyond this mark Khabib may force a mistake and finish it by submission. Whatever happens, we are team Conor.
Up to £30 in Free Bets for the Fight
BetOpin Recommended Bookies