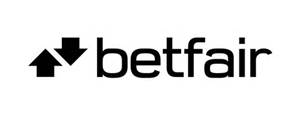 Although there have been a number of horse racing margins that have affected the gambling industry recently, these poor margins were counteracted with a lift from bets made during Euro 2016, which has seen Paddy Power Betfair enjoy a 25 percent rise in revenues. As such, shares of Paddy Power Betfair topped the FTSE1000 risers thanks to revenues of £404 million in the three months leading to the end of September.
The company was created as part of a merger between fixed odds bookie Paddy Power, and betting exchange Betfair, based in Dublin and London respectively. The merger was completed back in February, and since then the newly-formed partnership announced that revenues of £16 million had been generated in July, which made for a total of £38 million for the Euro 2016 tournament overall.
Alternative betting exchanges to Betfair  include Smarkets and BetDaq.
Chief Executive Breon Corcoran attributed the poor horse racing margins to spikes in customer wins, but had been set right by other sporting results. As a result, forecasts that were raised from £50 million to £65 million are also coming through earlier than expected, which means the expected benefits of £30 million actually amounted to £35 million. This means that the company's forecast for underlying earnings is set to be between £390 million and £405 million, which is an increase from the previous range which was at £365 million and £385 million respectively.
Mr Corcoran also stated that a number of changes within the industry could potentially happen. This includes an increase in horse racing levies, as well as a clampdown on bet  advertising as well as the potential removed of gaming machines in Britain. Despite the uncertainty, Mr Corcoran is confident that Paddy Power Betfair will be able to trade through it. The company's Australian arm could also be affected, due to the banning of in-play betting in Australia.
Overall, underlying earnings increased by 53 percent in the third quarter, which translates to 49 percent at constant currency, to £113 million. Operating profits see an increase, jumping from 68 percent to yield £95 million.
The online revenues associated with Paddy Power Betfair increased 20 percent to £222 million. The Australian arm of the company also enjoyed a 21 percent rise in online revenue. Betting via the Passy Power brick-and-mortar betting shops in both Ireland and the UK saw a 19 percent rise in profits, delivering £76 million, with a like-for-like growth of nine percent. Despite the retail sector making for less than 20 percent of the business as a whole, Mr Corcoran said that the company would continue to open betting shops, which analysts predict will be 20 to 25 per year.
When asked if Mr Corcoran expected to see the latest trend of mergers continue, he said he wasn't sure. However, he did state that it was unlikely Paddy Power Betfair would be looking to secure any future mergers, stating that 'we're too busy, thanks very much.'
Another surprising betting market for the company was the recent US presidential election, which had surpassed more than £100 million. The betting market was as surprised as the political world when Trump was a success, especially as Paddy Power paid out more than $1 million on Clinton being the victor. Before the presidency was decided, Corcoran has actually stated that if Trump did become President, the company would end up with egg on its face.