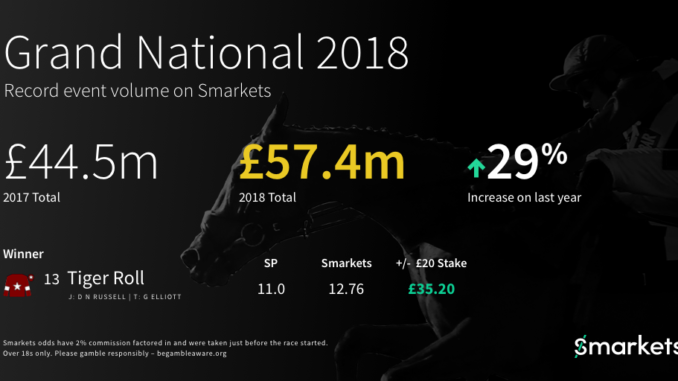 Smarkets, the alternative betting exchange to Betfair continues it's rampant growth and this year smashed it's previous Grand National betting volumes.
Smarkets Grand National betting volumes topped £57m up from £44.5m in 2017. That's a whopping increase of 29%.
Smarkets, continues to innovate the betting exchange space with an updated web interface, making it easier and quicker to bet.  Which is really the ethos of Smarkets. They tend to make things, quicker and easier, plus a little more visual.
Smarkets recently implemented live probability charting which is a nifty little feature that the other betting exchanges are yet to replicate…
If you want to know more about Smarkets you can read our expert Smarkets review (plus customer reviews) or our interview with Smarkets CEO Jason Trost here.
BetOpin Recommended Bookies