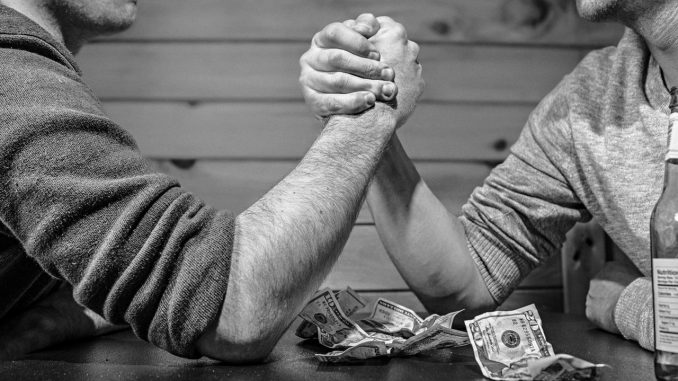 If you've recently started matched betting, and have been active on forums, you'll quickly realise that the biggest threat to your ability to keep making money is getting yourself restricted or banned by bookmakers. Though it is in no way illegal, bookies are not going to be happy with matched bettors using their services as it risks cutting into their bottom line. Though there is no single set of rules in place for who gets banned, there are a number of things you can do which increase your chances of getting restricted. To help safeguard your accounts, here are four telltale signs that bookmakers look out for when spotting matched betting.
1. Only betting on events with free bets
Free bet offers are there to be taken advantage of, and bookmakers want punters to use them. However, if you only ever log in and use an account when there is a free bet offer on, then your account may come under suspicion. You can simply avoid this problem by occasionally placing mug bets and then laying them to minimise any losses.
2. Depositing minimum amounts
If you are only ever depositing enough to cover the requirements for a free bet, then again this may flag up to the bookies. This is especially true if your back bet requires a very specific amount, such as £34.27. Instead, deposit £40 and bet £30 to avoid suspicion.
3. Withdrawing after an event
If, after the event, your bet won, then avoid quickly withdrawing every penny straight away. This flags up that you are only interested in those promotional events, and aren't looking for any other bets coming up. Instead, always try to leave at least £10 or so in your account in order to make it seem more active at all times.
4. Betting on very niche games
If it's time to extract from a free bet, it can often be tempting to find high odds races or matches with tight odds and then extract from them regardless of what the event is. Well, bookmakers may see this as peculiar as you are searching for a very specific niche game, rather than sticking to placing your bets on more common, big matches and races. In the long run, it may be better to extract slightly less from a game that is less likely to draw attention to your account.
Ultimately, it comes down to being sensible with all of your accounts and taking a good look at how you are acting and whether or not a bookmaker may have reason to suspect you. From time to time, you may want to place a few mug bets with each account instead. Over time, you'll keep your accounts open and healthy, and be able to make far much more money than if they were restricted.
BetOpin Recommended Bookies