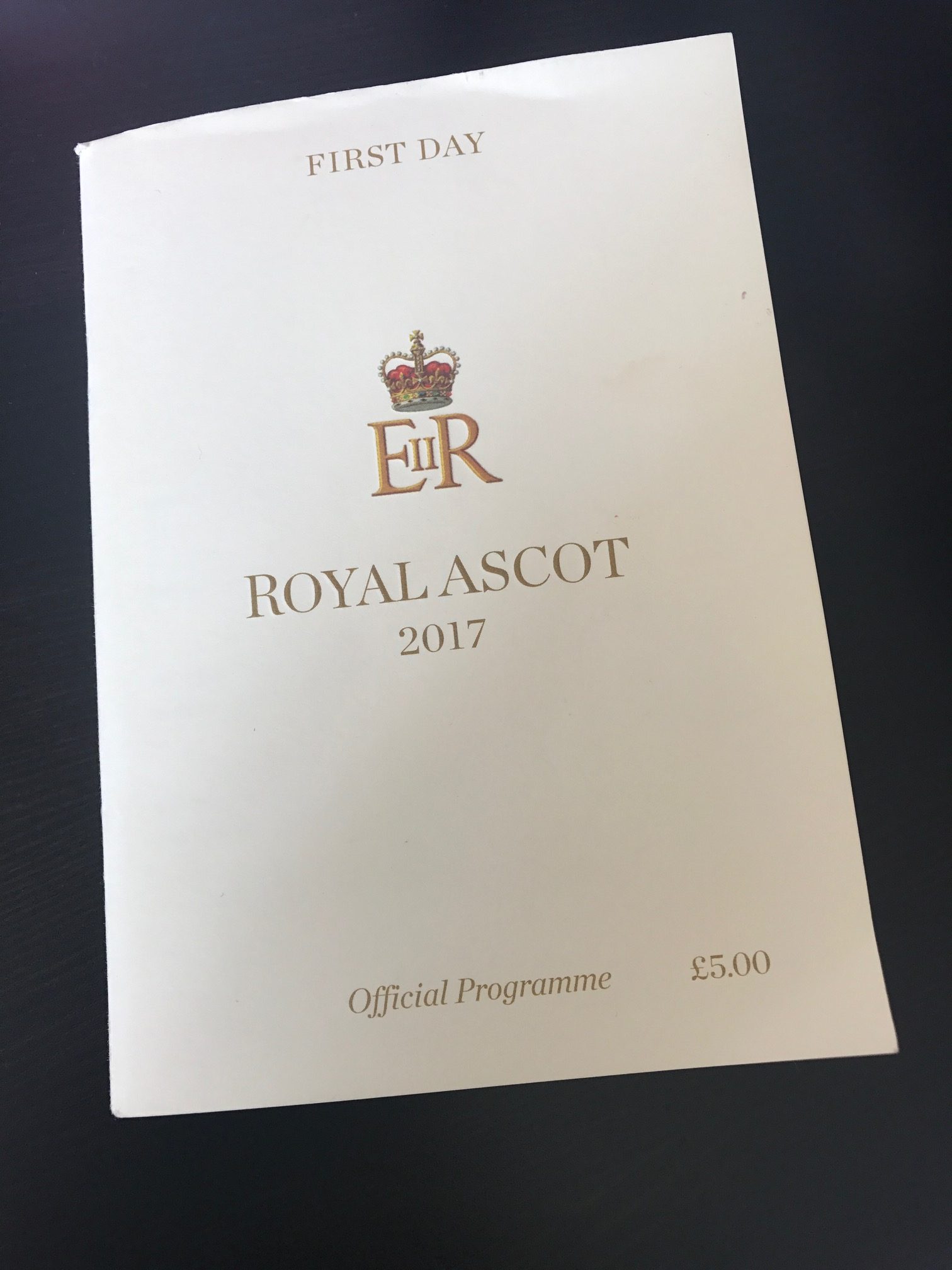 If you've just managed to blag a Royal Enclosure membership or are being taken as a guest here are our top tips for having a good time in the Royal Enclosure at Ascot.
Don't worry, we're not going to give you lots of toffee nosed tips, just how to have a good time and what to look out for.
1. Relax
Don't worry about the Royal enclosure members being snobby, hoity toity and judging you. Everyone is there to have a good time. Older members are very helpful and always chatty to everyone.  The empasis of the day sis on having fun so no need to worry about committing feax pas.
Nobody really cares about how you dress, do your tie, what sort of hat you have, where you are from or how you speak.  It's all about enjoying the best of British racing – but you do have to follow the Royal Enclosure dress code (or style guide as they call it), even Prince Charles wears a name badge!
2. Seeing the Queen
If you want to see the queen (and also have a good spot for the first race) make sure you bag a spot next to the parade exit.  You can either stand by the barriers near the race track or, on the steps to the right looking forward.
The Royal procession is at 2 with the first race at 2:30 so this should mean you get a good view of the post for the Queen Anne Stakes (the first race of Royal Ascot) if you are there on Tuesday.
3. Bet before hand
Races are every half hour so unless you are a hard core parade ring gambler then put your bets on before hand, mark them down on your program guide and sit back and enjoy the day.
We like Smarkets betting exchange for good odds, but any of these bookies have good apps, for mobile betting when you are on the go.
4. Getting the best odds when betting
Betting exchanges will give you the best odds by far.
It's always nice to see Barry Johnson track side, as you can't beat the real bookie experience. Don't bother with Tote or trying to bet with a bookie for every race, it'll take up too much of your day, plus the odds are rubbish
5. Be thankful of the shade
Royal Ascot by design or not is the old fashioned class system in practice.
If you're in the Royal Enclosure you get shade all day. The Queen Anne enclosure gets some shaded parts, but the Windsor Enclosure gets no shade at all!
About 6 seconds in to the video of the Royal procession of the video you'll see what we mean.
6. Wearing your badge & tickets
No need to bring tickets or anything else for that matter, just wear your hand written name badge with confidence when you approach the gate and the staff should let you through.
They do say bring ID, but we've never been asked.
7. Don't rent a morning suite or hat
Buy one instead, if you've got membership you'll be using it year after year. No need to bother with a poncy morning suit. Most people are sporting Marks and Spencer style.
If you can opt for a vintage silk top hat from Lock & Co because these are by far the most attractive.  If you're buying from somewhere like Oliver Brown don't accept the first price or get pushed into anything. The sales staff are pretty pushy, but you can get a pretty good discount on the tag price (if they even have one) if you negotiate and don't be afraid of the walk out.
If you are renting a top hat they cost about £50 a day and from most places are so tatty that you may as well spend £50 and buy one from M&S. Then if you overdo it on the Bollinger you won't forfeit a deposit if it goes walky.
8. Drinking
Drink lots. Bollinger is the official drink. About £90 to £100 a bottle. A glass is £12 or so.
9. Eating
There are standard hot dog and burger stands outside the Royal Enclosure, but afternoon tea is served in the Royal Enclosure Gardens and is about £35 to £50 per tower of sandwiches, cakes and sweets. One should be fine between two and the restaurant all show the races on big screen TV's so you don't have to rush.
You can of course book one of the excellent more formal restaurants beforehand, but to be honest, it's pretty expensive for off site catering (even if it is fine dining). You're better off going for a slap up brunch before you arrive and fetching a bite later in the day.
10. Arriving and leaving
It's about a 10 minute walk to the station. But Taxi's and Ubers pick up from Car park three just opposite the main gate. We got an Uber at 1.8x surcharge as most people were leaving with in 5 minutes.
BetOpin Recommended Bookies