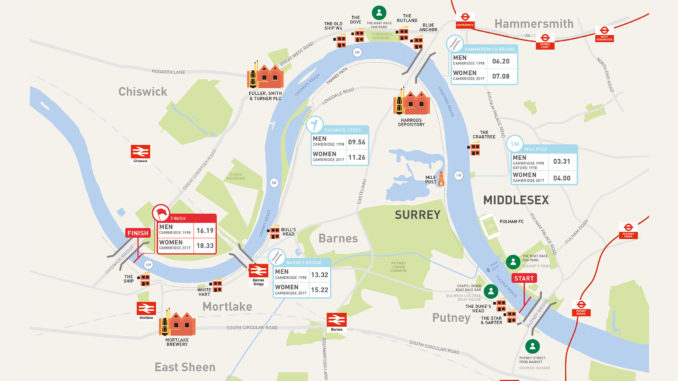 The 2018 Oxford and Cambridge boat race will shortly be upon us and any discerning rowing gabler will either be hosting on the Barnes Terrace (should they be so lucky) or slumming it with the rest at the wonderful array of riverside pubs. Cough, cough, Ye White Hart, thank you very much.
But where do you go to get the best odds on the favourite boat, the most innovative bets and the best betting offers. Read on for our quick fire guide to the best betting for the Oxford and Cambridge Boat Race. Or you can skip all the waffle and just compare the best bookies for the Oxford and Cambridge Boat Race here
Where to get the best odds for the Oxford and Cambridge Boat race.
Forget about William Hill, Ladbrokes and Coral. They may have been ok when you were allowed to smoke indoors and you had nothing better to do that bet on the greyhounds at 11am on a Tuesday. However, if you want the best odds for one off events you need a betting exchange.
Betfair is the biggest, followed by BetDaq with Smarkets and Matchbook the new up and comers.
You get much better odds with betting exchanges, so if you win, you win more. It's a fact.
You can compare the best betting exchanges here.
Taking advantage of new betting account sign up offers for the Oxford and Cambridge Boat race.
This is pretty standard really.
We'll assume that as an experienced gambler you already have an account at Betfair. So sign up with Smarkets to get a £10 risk free bet. The other betting exchanges tend to just offer commission cash back. Which is fine if you are matched betting or sports trading. But the Smarkets offer is best for one off bets.
Or if you want to have a go at sports spread betting, Sporting Index will give you £50 in your account to start betting with. Any profits are yours to keep. No deposit necessary.
Speaking of sports spread betting
Placing innovative and interesting bets on the Oxford and Cambridge Boat race.
Betting exchanges are fine, but can be a bit dull. It's basically a win or lose situation.
But sports spread betting gives you the opportunity to win more the more right you are. Plus you can only lose a little if you are only a bit wrong. Obviously if you are very wrong you can lose a lot.
You can compare the best sports spread betting bookies here
But there are only two, Spreadex and Sporting Index. Both are great and have slightly different sign up offers. Sporting Index give you some free risk. Spreadex will give you an iPad if you place enough bets. Read our Spreadex Sports Review…
You can bet on all sorts of fun rowing things with sports spread betting such as how many minutes the race lasts and how much a boat wins by. It's a bit more fun than betting exchanges, plus makes for great in play trading with mobile in one had and pint in the other (all whilst trying to stop your Golden Retriever running into the river)…
BetOpin Recommended Bookies