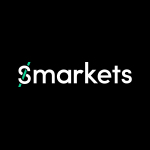 If you want to make money from matched betting you need two things.  First you need a bookie with a welcome offer.  Then you need a betting exchange to lay your free bets off on.
Here is our guide to the best betting exchanges and the best bookie offers to pair matched betting with.
#1 Smarkets and bet365
Smarkets are the newest betting exchange and well worth having an account with.  They offer the lowest commission (2%) and have some pretty decent odds across the board.  Because they are new the liquidity in the secondary markets isn't great, but this is a bonus for laying as you can often set your own price.  You also get a £10 free bet so can increase your winning further.
Match Smarkets with bet365 and use their welcome offer of up to £200 in free bets to make money through matched betting.
#2 BetDaq and 888 Sport
Like Smarkets, BetDaq offers a lower commission rate than Betfair, currently just 3% on winning bets.  As BetDaq have been around nearly as long as Betfair they offer good liquidity on the main markets.  So if you lay bets with BetDaq Betting Exchange by taking advantage of the 888 Sport welcome offer of £88 you'll be off to a good start.
BetDaq also give you a welcome offer of a £35 free bet when you sign up here.
#3 Betfair and William Hill
There is a reason why the biggest betting exchange is at the bottom of our list.  They charge 5% commission on winning bets.  Betfair can charge this much because they have the most players, the most markets and therefore the best liquidity. However in some cases this can work against them if you are trying to make money with matched betting. Betfair also don't offer a welcome bet to take advantage of.
But, if you operate your matched betting bets in partnership with William Hill you get a £25 free bet to lay off.
The two biggest bookies and betting exchanges need to be paired together. But if you are serious about matched betting you need to open accounts with all three betting exchange and wait for the promotions to be emailed out.  You can see the best betting exchanges for matched betting here.
BetOpin Recommended Bookies