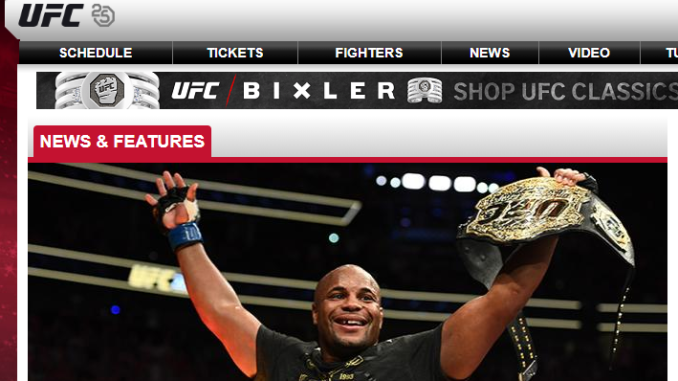 The rough and tumble of the Ultimate Fighting Championship is not for the faint-hearted. But while the mixed-martial-arts specialists batter each other senseless in the ring, you can sit back and enjoy some exciting betting action. So where is the best site to bet on UFC?
Most of the big sites allow you to bet or trade on UFC as interest in the sport, boosted by star names like Conor McGregor, shows no sign of waning.
However, shop around as the betting options vary greatly from site to site, with several currently offering no UFC markets at all.
UFC bets on Matchbook
Of the betting exchanges, Matchbook has the best selection of upcoming fights, with a straightforward option of simply selecting the winner in each. Fight nights and special events are covered.
At the time of writing, 21 forthcoming fights are listed with the win-only market, although the site has previously added a market for the predicted number of rounds a bout will last.
If you're keen to join the UFC action (from the safety of your couch, of course), Matchbook currently offers commission-free sports betting until December 31, 2018.
Betting on UFC at Betfair
The biggest betting exchange doesn't have the biggest fight selection (that's currently Matchbook), but there's still a decent enough selection of upcoming bouts to choose from (six at the time of writing).
It offers the win-only market, meaning you have a straightforward choice of selecting who'll be flattened or left standing.
If you're new to Betfair, take advantage of the free £20 exchange bet offer. New customers can wager on a UFC fight settled within a week of opening an account, and if the bet loses they'll get £20 in cash.
Smarkets UFC odds
Smarkets has a limited UFC offer. At the time of writing, it lists only one upcoming contest, the headline fight of the event 230 taking place at Madison Square Garden in New York on November 3.
There's no doubting it's a big fight, though, with heavyweights Daniel Cormier and Derrick Lewis leading the bill. You can back the winner, perhaps joining most punters who think Cormier will walk it.
Betdaq doesn't offer betting on UFC
Betdaq currently offers no UFC or MMA action. You'll have to stick with boxing there.
UFC sports spread-betting
Spreadex claims it will offer in-play live betting on most world title fights and static non-live prices on other big fights. You'll need to check the site regularly to see when UFC is available because it's not listed except for busy UFC periods.
However, the site promises lots of action as those big clashes approach, with its traditional sports spread bets as well as fixed-odds betting on markets including the winning margin, how many points the winner will score, and how many minutes the bout will last.
Sporting Index, meanwhile, has been known to offer markets on UFC in the past, but nothing live on its site suggests it will again any time soon.
Best UFC betting action
From looking over the top exchange and spread-betting sites, it's clear Matchbook has the widest selection of fights on which to place a bet.
If you like boxing as well as UFC then you can find the best boxing odds here.
BetOpin Recommended Bookies