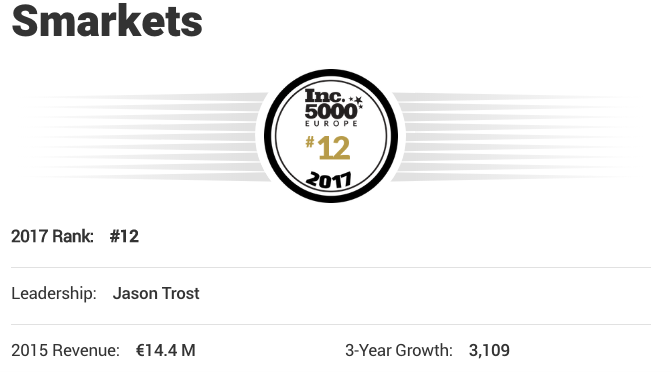 …Smarkets just ranked 12th in the Inc. 5000….
Smarkets has seen some fairly impressive growth as the third betting exchange (1=Betfair, 2=BetDaq & 4=Matchbook).
Revenue and betting volumes continue to rise as Smarkets attracts new players from taking over the sponsorship of the Jockey Club races. Helping along the way the swaves of matched bettors that are leaving Betfair for the lower commissions of Smarkets.
For matched bettors and sports bet exchange traders, Betfair has the most expensive commission starting at 5% followed by Betdaq at 2% and Matchbook at 1.5%.
It's a race to the bottom for the betting exchanges (especially after BetDaq reduced their commission rate to 2%) and as the competition heats up then betting exchange commission rates are only going to get lower.
At the end of the day it's going to come down to market range and liquidity as commissions plateau…
BetOpin Recommended Bookies