Playamo Casino Review
Established in 2016, Playamo Casino is a fairly new member of the online casino family. Apart from being available for both desktop and mobile devices, this site boasts a great selection of games from some of the industry-leading software providers.
Players will be able to find games from companies such as NetEnt, Microgaming, NexGen Gaming, and more. On top of that, the site comes with an interesting live dealer section which is completely supported by Evolution Gaming.
Perhaps one of the most important features of this site is that it accepts Bitcoin payments. There's even a section called Bitcoin Games where users have an opportunity to play some casino titles using only BTC.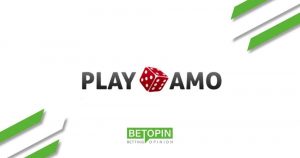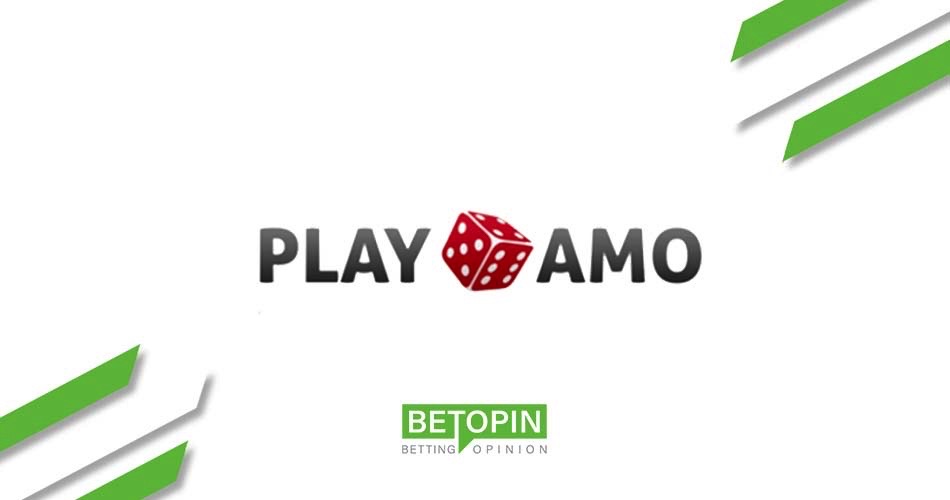 Playamo Casino has a nice offer of bonuses for new and regular players. In addition to that, you can find several ongoing promotions where you can earn additional cash or free spins. Finally, the platform comes with a unique VIP program for the most loyal players.
If you're interested in learning more about this site and its bonuses, games, payment methods, and more, make sure to read this review carefully.
Bonuses and Promotions
The team behind Playamo Casino definitely paid a lot of attention to crafting the bonuses to attract new players and retain the regulars.
As a new player, you'll have an opportunity to receive a hefty bonus that offers a combination of free spins and bonus money. After that, you'll be able to claim some of the recurring promotions, such as reload bonuses and free spins rewards.
Ultimately, you will be able to get the popular High Roller bonus, if you have a budget big enough for that. Let's find out more about these promotions and how to claim them. Read on!
Sign Up Bonus
The most important promotion on the site is the sign-up deposit bonus. It's actually a promo that's available on the first two deposits. Therefore, in order to redeem this promotion, you need to open an account in Playamo Casino and make a deposit.
The first deposit bonus will reward you with 100% in bonuses on top of the deposited amount. Therefore, if you deposit C$20, you will receive an additional C$20 in bonus money. The upper limit for this promotion is C$500, meaning that it's the maximum amount of money you can receive by redeeming the bonus.
Apart from the bonus money, you'll also receive 100 free spins that you can use for playing online slots offered on the site. However, please take into account that you'll be rewarded 20 free spins daily for five days, but only after meeting x1 wagering requirements.
The second deposit bonus is not as lucrative as the first, but the upper limit is higher. It is a 50% match bonus where you can receive up to C$1000 in bonuses. For example, if you deposit $20, you will receive $10. To get the maximum bonus amount, you need to deposit $2000. You will also receive 50 free spins as a part of the second deposit promotion.
The maximum amount of money you can receive via the two-fold sign-up bonus is C$1500, as well as 150 free spins.
Playamo Casino uses the bonus code system for redeeming the bonuses. It means you'll have to enter the code in order to activate the bonus you want. When you deposit for the first time, you need to use the code FIRSTDEP. The second deposit bonus is triggered by the code SECONDDEP.
This bonus offers a great opportunity for new players to explore the site and a vast offer of games that are part of it. However, Playamo took a step further and made sure that there are other promotions that can be claimed later on. Therefore, let's take a look at some of the promos that you can find on this site as a regular player.
Other Promotions
The three additional promotions you can get as a regular player are Friday Reload, High Roller Bonus, and Monday Free Spins. Moreover, the casino also offers several tournaments that can help you win additional free spins or bonus money. Let's take a look at each of them.
Friday Reload
Once you used your welcome offer, you can claim the Friday Reload bonus. Essentially, you have an opportunity to win up to C$250 in bonuses every Friday when you make a deposit with the bonus code RELOAD.
This is a 50% bonus, meaning you'll have to deposit C$500 to receive the maximum possible amount. Of course, you can deposit less than that, and you'll still receive a bonus amount that's half your deposit amount.
The best thing about it is that you also get to receive 100 free spins when you activate this promotion. The first batch of 50 free spins will be accredited to your balance 23 hours after the deposit, and the next 50 will arrive the next day, but you have to meet the x1 wagering requirements to get hold of them.
This is a rather lucrative reload bonus, which is way better than the industry average, especially because players also get free spins along with the bonus. It's also great that it's a recurring bonus, so you can redeem it as many times as you want. The only thing you should pay attention to is that you make a deposit on Friday and use the appropriate bonus code.
High Roller Bonus
The High Roller Bonus is actually a sort of a welcome bonus that's aimed mainly at the players who like to play with big amounts. It will award you with a 50% deposit bonus up to C$3,000 on your first deposit. However, to activate it, you must deposit at least C$1,500 and use the bonus code HIGHROLLER before you confirm the transaction.
Tournaments
The menu that's located on the right side comes with a couple of colourful options which may be somewhat confusing to newcomers. Once you click on one of them, you'll find out that these are ongoing tournaments that are currently available on the site.
I'm not going to list these, as they are mostly one-time offers that expire after some time. However, it's important that you check out this section so that you can know what to expect.
If you're competitive, these tournaments are definitely something worth taking into account. The ones that are active now are available for online slots and live casino games.
Playamo 150 Free Spins
Even though we covered most of what Playamo offers in terms of free spins, we still need to dig deeper, as this large online casino has a massive selection of free spin offers. We believe that these should be of interest to all casino players, which is why we want to describe what each free spin offer provides, so you can decide for yourself how good it is and whether you should claim it.
First of all, we can say with great pleasure that Playamo Casino loves awarding its players with free spins. This is especially true for players from Canada, who can get up to 150 free spins from the sign-up bonus.
But that's not all, and as there is much more. Let's cover each free spin offer in detail.
First Deposit 100 Bonus Free Spins
As you've already seen, you can claim a first deposit bonus at Playamo, and all you need to do is register and type in the promo code FIRSTDEP in the designated bonus code field. Once you do that, you need to click the Add button, which will allow you to make a deposit. Then you will have to deposit at least C$25, and the casino will award you with a 100% match bonus up to C$100 and 100 free spins!
Take note that the free spins won't be awarded immediately, but they will follow this specific schedule:
20 free spins in the first 24 hours
20 free spins after each subsequent 24 hours, for the next three days
All in all, after five days, you will have gotten a total of 100 free spins! Which is certainly not a bad deal overall. However, bear in mind that you will have to use them on one specific slot — Lucky Lady's Clover slot.
To keep receiving the free spins every day, you will have to meet the 1x wagering requirement for every 20 free spins you get. This effectively means that you will have to use them as soon as you get them, or within the next 24 hours, to receive the 20 free spins for the next 24 hours.
The overall winnings still have the 50x wagering requirement, which means that you will have to wager the funds 50 times before you get the chance to withdraw them. Also, don't forget that the maximum bet per spin is C$6.5, as it always is for all bonuses at Playamo Casino. Naturally, this won't affect your free spins, but it will affect the rest of the bonus funds you'll be using together with the free spins.
Second Deposit 50 Free Spins
If you've already started to like how Playamo Casino deals with free spin offers, you'll love the fact that you can get more of them for the second deposit!
All in all, you will have to use the code SECONDDEP in the bonus code field and then click the Add button to start the deposit process. Then you have to, once again, deposit at least C$25 to claim the 2nd deposit bonus that consists of a 50% match bonus and 50 free spins.
This time, you don't have to wait for five days to obtain all 50 spins, as all you need to do is enter the Lucky Blue slot and activate all 50 free spins at once.
Naturally, it would be best to finish spending the first deposit bonus free spins and then claim the second deposit bonus. That's because the casino has a rule by which you can't stack multiple bonus offers at once. You always have to use up the previous bonus before you get the chance to claim another. The casino can always take away your winnings if you don't follow the rules, so be careful.
Once again, the free spins will carry a 50x wagering requirement, so you will have to wager the winnings 50 times before you get the opportunity to withdraw the funds.
All in all, the offer is quite good, so none of these additional requirements can tarnish its appeal. Plus, it's perfectly normal for a casino to have these requirements for free spins, and it's clear that Playamo Casino has more lenient requirements than other online casinos.
Other Free Spins Offers
As you've already seen, Playamo Casino has many bonuses and promotions, many of which offer free spins.
We already discussed the Friday Reload bonus that offers 100 free spins for The Golden Owl of Athena slot and a 50% match bonus up to C$250. This offer can be claimed every Friday, so you can keep getting more free spins if you like playing this exciting slot game. You get the first 50 free spins after 23 hours from the time you make a deposit, while the next 50 are awarded in the next 24 hours.
Besides the Friday Reload bonus offer, there is also an interesting offer called Monday Free Spins.
Monday Free Spins
Every Monday, Playamo Casino lets its players claim one exciting and highly rewarding offer that acts as a reload deposit bonus. Depending on the amount of real money you deposit, you can get up to 100 free spins. You can then use the free spins in not one but two distinct slots called Arcane Reel Chaos and Gold Canyon.
You have several deposit options, and based on the amount you deposit, you could get 20, 50, or 100 free spins for the two slots. However, bear in mind that you will only be able to claim one offer on any given Monday. Here are the deposit options you can choose from, all of which are quite good if you ask us:
If you deposit a sum ranging from C$25 to C$75, you will get 20 free spins.
If you deposit a sum ranging from C$75 to C$125, you will get 50 free spins.
If you deposit more than C$125, you will get 100 free spins.
Naturally, for the third offer, you can deposit any amount that's higher than C$125, but if you're interested in free spins only, it would be best to deposit the minimum amount. That's because the winnings from the Monday Free Spins offer still need to be wagered at least 50 times before you can withdraw them, just like any other bonus offer at Playamo Casino.
VIP Program Free Spin
If you thought that this was all Playamo Casino had to offer in terms of free spins, you're sorely mistaken! There are even more free spins you can get from the casino's VIP program.
We'll cover the VIP program in greater detail later on, but what you need to know now is that it's all quite simple and straightforward. All you need to do is play in the casino, and for every bet you place, you'll get a specific amount of CPs or points. These will go towards reaching higher levels of the VIP program, each with its own set of special prizes. A few of those prizes are free spins as well. Here are the levels for which you receive free spins and the number of free spins you get for reaching them:
Level 2 (Rookie) — 25 CP points to reach it, and you get 15 free spins as a reward. The free spins will only work in the Elvis Frog for Vegas slot.
Level 3 (Intermediate) — 75 CP points to reach, and you get 50 free spins as a reward. The free spins will only work in the Book of Cats slot.
Level 4 (Pro) — 250 CP points to reach, and you get 150 free spins as a reward. The free spins will only work in the Avalon: The Lost Kingdom slot game.
Level 5 (Star) — 750 CP points to reach, and you get 125 free spins as a reward. The spins only work in the Journey Flirt slot.
The remaining five levels will award you with cash prizes, and there are no free spins. You need to remember that all of these free spin awards come with a 10x wagering requirement, so you will have to wager the winnings ten times before you get to make a withdrawal. Whenever you reach a new level, it will take 24 hours for the free spins to arrive in the game for which they are assigned, so you will have to wait for a bit before you get to use them.
And that's all you need to know about free spins. As Playamo Casino is clearly more than happy with offering many bonuses and promotions, most of which contain free spins, you can expect new offers as time passes. What's more, Playamo Casino also tends to offer additional promotions on special occasions, so keep an eye out once you join the casino.
Free Spins
From what it seems, Playamo Casino really loves rewarding players with free spins, as all promotions, except the high roller one, offer spins on top of bonus money. However, there's one promotion that focuses mainly on free spins and is called simply Monday Free Spins. Let's check it out.
Monday Free Spins
This is a rather straightforward bonus. All you have to do is make a deposit on Monday and receive free spins for specific online slots. However, the number of free spins depends on the amount of money you deposit.
If you deposit between $20 and $50, you will receive 20 free spins.
If you deposit between $50 and $100, you will receive 50 free spins.
If you deposit over $100, you will receive 100 free spins.
These free spins are only available for games Arcane Reel Chaos and Gold Canyon.
Arcane Reel Chaos is an online slot made by NetEnt that's inspired by dystopian novels and superhero comics. Gold Canyon is a Betsoft-made slot set in a mine, somewhere in the wild west, at the peak of the gold fever.
Play-through Requirements (Wagering Requirements)
All bonuses in Playamo casino come with the wagering requirements of 50x. Now, this is slightly above the industry standard and is probably the only disadvantage that I can point out regarding this platform. The 50x playthrough is also applied to free spins, as you have to wager the winnings from free spins 50 times before they are available for withdrawal.
VIP & Loyalty
Playamo Casino really paid a lot of attention to its VIP program, as it offers a very detailed level structure, with clear instructions on how to level up on their loyalty ladder. There are 10 levels, and each comes with a unique prize, as well as a set of additional features for you.
To level up, you need to earn comp points. For every C$12.5 you spend on playing games on the site, you will earn 1 CP.
Every user is automatically added to the VIP club as soon as they register. When you collect at least 25 CP, you will get to the second level where your prize is 15 free spins.
The more CP you collect, the better the progress and hence more valuable prizes. The first five levels will award you free spins, and levels 6–9 will give you money. For example, players who reach level 6 get C$50 as a reward. However, players who reach level 9 get C$10,000. Yet, to reach this level, you need 750,000 CP.
Level 10 requires you to collect 5 million CP, but the reward is indeed extraordinary — a Ferrari 488 GTB sports car!
The Playamo Casino
Playamo casino is definitely an interesting platform, but it's not the only one out there. If you're interested in reading additional reviews about other casinos and sportsbooks, make sure to explore Betopin in more detail.
How to Start Playing
Playamo Casino offers a very beginner-friendly and intuitive interface, so starting your online journey is something that shouldn't come as a huge challenge. Make sure to follow our step-by-step guide to successfully claim the welcome bonus and start playing games.
Open the site on this page — There's a link located on this page that you can open and get straight to the casino.
(Optional) Explore the site — Playamo Casino offers you an opportunity to explore the site and all of its games. In fact, some of the games are available for free, so you can play them with fake money without even opening an account.
Sign Up — The green sign up button is located usually in the upper left corner, so make sure to click on it and fill out the form to complete the registration process. You'll have to enter some personal information, such as your email, password, first name, last name, date of birth, and more.
Make a deposit with the bonus code — Once you connect your preferred payment method, you need to use the bonus code for the welcome bonus.
Enjoy playing games — As soon as you confirm your initial deposit, your account balance will be loaded with bonus money, and the first batch of free spins will arrive 23 hours after that.
Payments
As soon as I landed on the payments page of the site, I was pleasantly surprised by the sheer amount of payment options available. Of course, some of them are country-specific, meaning you will be able to use them only if you come from a certain country. On the other hand, a good deal of banking options is actually available worldwide. Let's take a look at the available deposit and withdrawal methods, as well as their limits and processing times.
Deposit Methods
The deposit methods can be categorized into several types:
Credit Cards: Visa, MasterCard, Maestro
E-wallets: Skrill, Neteller, Zimpler, MiFinity, UPayCard, ZotaPay, AstroPay, Venus Point
Cryptocurrencies: Bitcoin, Ethereum, Bitcoin Cash, Dogecoin, Litecoin, Tether
Other: Neosurf, Interac, Paysafecard, Ecopayz, Rapid Transfer
Minimum & Maximum Deposits
The minimum you can deposit using credit cards is C$10, and the maximum is set to C$4,000.
Moreover, the minimum for e-wallets is mostly between C$10–20, and the maximum is anywhere between C$500 and $10,000. However, you will have to check the exact numbers once you choose your payment method, as every e-wallet has specific rules when it comes to payments.
The best option for deposits is to use cryptocurrencies, as they don't come with an upper deposit limit, and the minimums are also set to be pretty low. For example, the minimum BTC deposit (with no conversion) is 0,001 BTC. On the other hand, users who decide to make a cryptocurrency deposit will be able to claim bonuses and promotions on the very site.
Casino payout
The withdrawal methods are pretty much the same, but some options are missing. Let's take a look.
Credit Cards: Visa, MasterCard
E-wallets: Skrill, Neteller, MiFinity, AstroPay, UPayCard, ZotaPay
Cryptocurrencies: Bitcoin, Ethereum, Bitcoin Cash, Dogecoin, Litecoin, Tether
Other: Rapid Transfer, Neosurf, Ecopayz, Paysafecard, Interac, Bank Transfer
The casino features very fast withdrawal processing times. For users who don't have verified accounts, the processing time is 12 hours, but those who do verify can get their request processed in approximately two hours.
Casino Games
Playamo Casino is a comprehensive online platform, meaning it offers all kinds of casino games for players on the web. Apart from a great variety of games, there's also a variety of game providers. Currently, the site boasts titles from 50 leading casino game development companies.
You've probably heard of some of them if you're into online gaming, such as NetEnt, Microgaming, Pragmatic Play, BigTimeGaming, Yggdrasil, Thunderkick, Evolution, BGaming, Ednorphina, Elk, EGT, Habanero, 1×2 Gaming, and many more. In fact, all the developers listed on the site are actually the best ones you can find in the industry as of now.
Casino Slots
Slots are usually the most popular choice of many online casino enthusiasts, and the team behind Playamo Casino seems to have understood that well when they included hundreds of slots in the offer. With 50 casino companies providing the casino with almost their complete game portfolio, it's safe to say that you're likely to find the titles you were looking for in the first place.
Last time I checked, there were 1000+ online video slots. But the good news is that Playamo Casino expands its offer on a daily basis. The list continues to grow as new games are added all the time.
There's a provider overview section where you can sort the games by the companies that released them. For example, if you want to see slots made only by NetEnt, you just need to select the sorting option, and the slots will be filtered immediately, and you'll end up seeing a NetEnt exclusive offer of slots.
Casino Table Games
The casino features a decent offer of table and card games, but the majority of options are available as live casino games. Nevertheless, if you prefer playing non-live variations, you're going to find a lot of great titles, including blackjack, baccarat, roulette, video poker, craps, and more.
I found out that it's difficult for me to find specific games, so I used the search feature to get to the games I was looking for instead of browsing through thousands of titles. Although there is a decent menu where you can select a game type, these non-live table games are usually grouped together with the live ones, which might make the searching a bit daunting. The point is — as long as you use the search feature, you're good to go.
Live Dealer Games
All the games available in the Live Casino section of the site are provided by Evolution Gaming, which is currently the leader in this field of the entertainment industry. It seems that Playamo Casino's team wanted to include as many options as possible, so you're currently available to choose from 175 live dealer games.
You can play all kinds of live roulette, live baccarat, live blackjack, poker, and more. On top of that, there are also some non-standard games for live casinos such as Monopoly Live, Dream Catcher, Lightning Dice, Deal or No Deal, and more.
If you enjoy the atmosphere of land-based casinos but like to spend time at home, Playamo Casino definitely has something that can bring you the best of both worlds.
Mobile & Apps
Playamo decided to go for optimizing the site for mobile browsers rather than making a dedicated app. This is an approach that many new casinos tend to undertake as it saves them a lot of time, money, and energy when compared to making two separate apps for Android and iOS devices.
Therefore, in order to play games on your mobile phone, all you have to do is access the site via your mobile browser, no matter which type of smartphone you use — it works well on both OSs.
You'll notice that surfing the site and playing the games is virtually identical to the PC experience. You can select all the games that are offered on the PC version and even play live casino games. All in all, Playamo Casino did a pretty good job of transferring the entire instant-play site to the small screen of our mobile devices.
Security & Licensing
Playamo Casino is owned by a company called Direx N.V. that has earned a great reputation in the online gambling industry. The company, as well as the casino itself, are licensed under the jurisdiction of Curaçao, meaning players can enjoy a secure and regulated stay on the site.
Just like many other great online casinos, Playamo Casino uses SSL encryption on all pages. By using this technology, the site ensures that nobody can access and misuse sensitive information that you send to the casino. Moreover, all games on the site feature a random number generator (RNG) ensuring that they aren't rigged. Games are also regularly tested for fairness by an external and independent auditor.
Customer Support
If you encounter an issue or just want to ask a question about the casino, you can contact the customer support on the site, either by sending them an email or by using the Live Chat feature. To send an email, simply navigate to the Support section of the site by clicking on the button found in the left corner. You will immediately be presented with a short form that you need to fill out to send your query.
If you want to use the Live Chat feature, just click on the button in the lower right corner, enter your name and email, and you will be connected to a chat agent available at that moment. The chat is working around the clock and so it's most likely that you will get the answers from an available support member right away. In other words, the customer service is very responsive via Live Chat and tends to provide useful responses that will likely help you with whatever you're reaching them out for in the first place.
The only downside for Playamo Casino's customer support is that it doesn't have an option to contact them via phone. Therefore, you'll have to use either Live Chat or email.
Playamo Bonus Codes
1st Deposit Bonus: Deposit $100 recieve $200 – 20 Free spins each day for 5 days. 2nd Deposit Bonus: N/A.
Wagering. Max Bet is $5. Maxium bonus amount $100.
Betopin's Verdict
To sum up, our review of casino Playamo is a great online platform that's available in many countries around the world. Due to its global presence, the casino offers numerous payment methods and features games from some of the leading online casino content providers.
The platform offers instant-play games, table games and live dealer games for PC and mobile platforms and is very user-friendly on both big and small screens.
Finally, it boasts a great welcome offer, as well as several other promotions that can award you additional bonus cash or free spins, so feel free to check them out.
When it comes to disadvantages, I couldn't really find any, except for the big wagering requirements for all bonuses and free spins, but that is as far as it goes with Playamo casino complaints.
FAQ (Frequently Asked Questions)
Let's take a look at some of the most frequent questions that are asked by players who want to register in Playamo Casino.
Is Playamo Casino legitimate?
Yes, the casino is licensed and regulated by Curaçao and is a completely legit online casino platform.
Is Playamo Casino safe?
Playamo Casino uses state-of-the-art safety and security technologies to ensure that all users, their money, and sensitive data are protected at all times.
Is there a no deposit bonus on Playamo Casino?
Although a no deposit bonus is not available, there are still many great promotions to look for, including a lucrative welcome offer where you can get up to C$1500 in bonuses and 150 free spins on the first two deposits.
How many games are there on Playamo Casino?
Since Playamo Casino features games from 50+ casino content providers, you can find hundreds of games on the site, including slots, table games, card games, live casino, and more.
Is Playamo Casino available only in English?
The casino is actually available in many other languages apart from English (UK, AU, NZ, IRL and CA). Other languages you can choose from at the moment are Russian, German, Norwegian, Finnish, Polish, French, Canadian-French, Portuguese, Spanish, Czech, Afrikaans, Japanese, Chinese, and Indian.
Can I play games for free on Playamo Casino?
Yes, you can play games for fake money even before you sign up on the platform. However, the money you receive as a prize is also fake. If you want to play casino games for real money, you need to open an account and make a deposit.