Esports Betting Canada — Top Esports Betting Sites in Canada
Esports betting has quickly become one of the most popular types of online betting in Canada. While this form of wagering still in development, there are already some exciting betting options you wouldn't want to miss.
This phenomenon dates back to the 1970s when people began competing in video games. Later on, with the appearance of World of Warcraft (WoW) and Dota 2, the gaming tournaments were transferred to the online world. These games paved the way for other games played in all corners of the world — League of Legends, Call of Duty, Counter-Strike: Global Offensive, and many others.
Today, these games have millions of fans across the globe. The online betting industry had realized how much potential these gaming tournaments had, and they were quickly introduced to sports betting sites as a new category — eSports.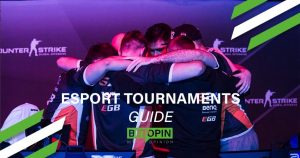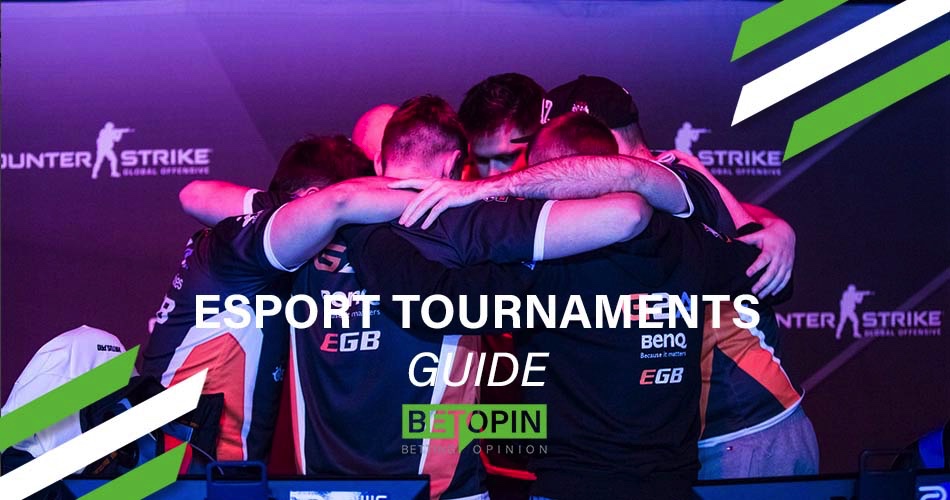 Our eSports expert team has scoured the web in search of the best eSports betting sites available to players in Canada. If you're interested in finding the top eSports sites, look at our list below. We are confident you'll be pleased with the selection of wagering opportunities these sites offer.
Esports Betting Canada — Best Esports Betting Opportunities
Esports has quickly turned into a multi-million dollar industry. Who knew watching people play video games could be so lucrative. Even though eSports betting is still a relatively new discipline, some top online sportsbooks have embraced the competitive spirit that betting on eSports has.
Like with any other type of sports wagering, eSports features various events followed by millions of avid gamers and bettors worldwide. Below, see what the most popular types of eSports betting opportunities are.
World of Warcraft
The game that started it all — Warcraft: Orcs & Humans was the beginning of a game series that's still widely popular. It has laid the foundation for the legendary World of Warcraft.
It's a multiplayer online role-playing game. Players create their avatars (heroes), and they explore the map. They can do it on their own or join a group, which makes it easier because cooperation is the key to success.
The most popular WoW tournament is the Arena World Championship, and it attracts hundreds of thousands of people who watch the game and bet on possible winners.
League of Legends
League of Legends holds first place as the video game tournament with the biggest number of viewers — at one point, the LoL World Championship generated more viewers than the NBA finals.
Winners of this tournament can obtain up to $30 million, making it a giant in the gaming world. League of Legends is a MOBA — a Multiplayer Online Battle Arena filled with action and exciting battles.
Here, people play in teams that battle against one another in various tournaments, championships, and competitions. Without a doubt, LOL is one of the most popular eSports for players to bet on.
Dota 2
Dota was the original MOBA game, which was quickly overshadowed by League of Legends. However, almost ten years later, the software developers introduced Dota 2, a game that easily caught up to LoL and other games that appeared in the meantime.
Professional gamers were quick to try it out, and not so long after that, we saw tournaments appearing all over the world. The most popular Dota 2 tournament is The Internationals, held annually. Sixteen teams compete in this tournament, with the prize pool exceeding $10 million.
Counter-Strike
If you're looking for action-packed gameplay filled with unpredictable outcomes and a fast pace, Counter-Strike: Global Offensive is the best game for you. It belongs to FPS — a First-Person Shooter group of games.
Even though it was created in the 1990s, it's still largely popular. Some tournaments generate millions of views, and various types of eSports bets are placed during the games.
Call of Duty
Another FPS game that has millions of fans across the world is Call of Duty. Today, there are dozens of tournaments and competitions organized in various countries. In these tournaments, it's a multiplayer game.
What makes this game stand out is the fact that every year, there is a new release. This means that the game played in tournaments is aesthetically different than the one player a year before. At the same time, the core gameplay remains the same. In 2020, the Call of Duty League will be launched, with 12 teams participating and battling it out for the Championship title.
Types of Esports Betting Platforms
If you're familiar with the sports betting industry, you've probably noticed there are diverse betting platforms available to sports aficionados. Well, the same applies to eSport betting — depending on what type of bet you want to place, you can access various betting sites.
These include betting exchanges, sportsbooks, sports trading platforms, etc. Below, you can read more about each of them and then decide which betting site is the best option for you.
Esports Betting Exchanges
If the concept of eSports betting exchanges is unfamiliar to you, we'll explain it. Essentially, a betting exchange is a platform where players bet against other players, and not the bookmaker, as it usually goes. On eSports betting exchange platforms, you have two choices — you can create your odds and wait for another player to come and bet against you, or you can look for the odds made by another player, and bet against them.
Esports Sportsbooks
The traditional sportsbooks have a narrower selection of eSports betting opportunities, but they do offer some of the most popular types of bets — outright winner of the match or tournament, over/under bet, odds/evens bet, handicap, accumulator bets, and many others. Additionally, you can find some specialized bets depending on the game you're betting on.
Spread Betting for Esports
Spread betting sites support various types of bets that are slightly different than the classic "win or lose" bets usually found on traditional sportsbooks. Essentially, it represents wagering on the outcome of the eSports event, but here's the difference — instead of betting on the winning team, you bet on the accuracy of the bet. The spread is actually the range of possible outcomes, and you bet on whether that outcome will be below or above that spread.
Esports Sports Trading
If you've ever taken an interest in stock trading, then eSports trading platforms will be a good choice for you. Here, instead of buying and selling stocks, you're "buying and selling" bets on eSports events. Essentially, it's not important who is the winner of the event; we're just focusing on the prices. As they change throughout the match or the tournament. The goal is to make a profit, regardless of what the outcome might be.
Esports Matched Betting
Esports matched betting is a type of bet where you cover all possible outcomes, creating risk-free bets. You place a back bet and match it with a lay bet on the selected eSports event. This is more of a betting strategy used by bettors to claim risk-free bet promotions. The best way to create these bets is to use an eSport betting exchange or an eSports trading platform. That allows you to place one bet and then match it with the opposite one.
Most Popular Esports Betting Markets in Canada
If you're an eSports aficionado, you know that betting on these tournaments can be quite beneficial to your bankroll. Apart from the traditional bets, such as the match-winner, you can get creative and place various exciting bets what will boost the whole gambling experience.
Tournament Winner
If you've been following the eSports market for a while, you might be able to predict the outright winner of the tournament even before it begins. While predicting the winner of the whole tournament might be complicated, if you're willing to dedicate some time to do research, you can make some valid predictions.
Match Winner
Generally speaking, this is the most common and simple type of bet, not only in eSports but in every sporting event. If you're new to the whole eSport gambling industry, match winner might be the best option for you to start your eSports betting experience.
You can place this bet in the pre-match mode, or you can choose to place it in live mode, once the match starts.
Bets Specialized for Different Games
Just like in football, you can bet on the half-time score or the first and last goalscorer, eSports also have specialized bets you can choose to place. Naturally, this depends on the game you're following. League of Legends, Counter-Strike, Call of Duty, Dota 2, they all have different gameplay, and with that, different options when it comes to placing bets.
Below, you can find some of the most popular types of bets that are created specifically for eSports tournaments and competitions.
First Map
If you're following a match of the FPS (first-person shooter), you will come across this type of bet. What you need to do here is to predict what team will be the one to win the first map. This bet is also available as an in-play bet as well, which adds a new layer of excitement.
First Blood and First Kill
This type of bet might be more popular among professionals and players who have more expertise for that special game. Here, you don't predict the possible winner. You bet on the team that will get the first blood or the first kill in an eSports tournament or matches you're following.
If you want to learn more about the game, you can always go through forums, or platforms that specialize in these eSports events, such as Reddit, or Twitch.
Bets of Odds/Evens
This bet is considered a fun alternative to the traditional winner bet. While it might sound complicated, it's actually very interesting, and many bettors prefer this type of bet, especially in esports events. eSports platforms that offer this type of bet give you the possibility to predict whether there will be an odd or even number of rounds played, players killed, or games won.
Over/Under Bets
In this case, an eSports platform will set a specific amount for a statistic of a certain event you're following. The over/under bet means you bet on whether teams (or players) will score more or less than the predicted number. In most cases, that number refers to the combined score of both teams.
Esports Live Bets
In-play or live betting has become quite popular, especially in the eSports industry. This means you place your bet after the tournament has started. If you're looking to ramp up the excitement, live bets are the way to go. Additionally, some eSports platforms offer live streaming, which allows you to follow the game, and you can see what's happening during the event you placed your bet on. Usually, live bets are more simple — you bet on the possible winner of the eSports match.
Our Final Thoughts on Esports Betting Sites
While betting on eSports might still be new compared to other gambling activities, you can find some exciting opportunities on platforms that offer these types of bets. Hopefully, here at Betopin, you'll find the best eSports betting platform in Canada where you'll be able to follow popular eSports tournaments, place various bets, and enjoy the overall experience.
Esports Betting Canada — FAQ
Is sports betting legal in Canada?
The laws surrounding sports betting in Canada are quite outdated. We can say that sports betting is in a grey area when it comes to laws and regulations. In any case, online sports betting platforms who wish to operate in Canada must hold valid gambling licenses issued by the Canadian government.
Therefore, it's not illegal for bettors to place wagers on sports betting events online. Additionally, players can access offshore betting sites where they can find a multitude of sports betting fixtures.
Where can I bet on eSports?
Nowadays, almost every sports betting platform has a section dedicated to eSports. Naturally, some sites have a better selection than others. Feel free to browse through our top list of eSports sites in Canada.
Can you bet on UFC in Canada?
Yes, you will find the best betting sites that offer some attractive UFC fixtures with fantastic odds.
How do you gamble on eSports?
Betting on eSports is quite simple and similar to the regular sports betting. You need to find the right eSports betting site, create your account by filling out the registration form with all the necessary information, and make a deposit.
Once your account is funded, you can choose which eSports event you'd like to bet on, enter your stake, and place a bet. Then, you can follow the game and see whether your bet will be a winning one.