Bodog Sportsbook Review
If you reside in Canada, you must have already heard about Bodog, which is the trending sportsbook of the year. Bodog has worked its way to become one of the best gambling sites in the industry. The casino has been in the sporting world for more than 20 years, and even the hype of the new casinos popping up every day like mushrooms have not been able to throw it out of the market because of its strong foundation.
The launch of Bodog dates back to 1994 when a tech and gambling entrepreneur from Canada, Calvin Ayre, opened its doors. From around 2000, the site started offering gambling and betting products, and it was among the first few sites to offer a full suite of these services.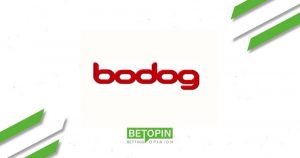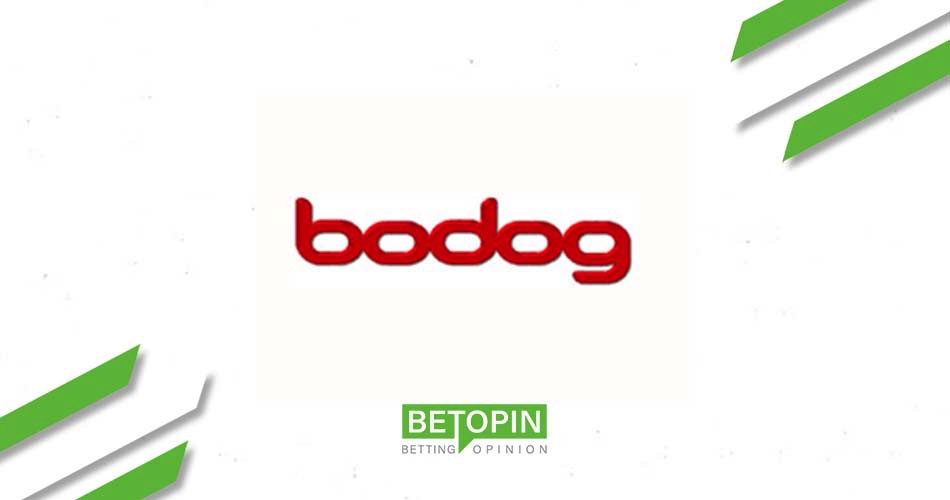 Like any other gambling industry, Bodog has faced and overcome many challenges in the gambling industry, including spending time in court fighting for its domain rights. It had to deal with its fair share of controversies, bans, among other things that threatened to subdue its operations. But that has not succeeded in subduing it so far and is not what defines the sportsbook. The most important thing is how it has emerged amidst the entire struggle and the intense competition on its way up to become the leading betting company in Canada.
It's secret to staying strong in the market, and competing long enough is mainly attributed to marketing deals with some of the best sporting organizations like the Canadian Football League, Arsenal F.C., and Edmonton Oilers. This is a large company that incorporates everything bettors need ranging from poker, casino, horse racing, and sports betting.
Despite all these, Bodog has taken time to build a strong reputation and a friendly relationship with its customers. They have a proven track record and known for reliability in terms of customer support, payout speeds, and software navigation. They have taken time to build a strong brand and offer high profile sports events that can attract many customers who know the importance of quality betting. Their household name is what cements it as one of the best sportsbooks operating online.
Bodog Welcome Offer and Latest Promotions
As a new player still struggling to get used to the site, you don't need to worry about how much you will lose if you mess in your first bet. The welcome offers and promotions come in handy to take care of that. All the sections, including sports betting, comes with its package of the incredible welcome offer. You have to be a new player to benefit from the bonuses. They also have several running promotions that you should never forget to take advantage of. Every product comes with two or five offers, including limited-time offers as well as general deals for everyone to enjoy.
Bodog Welcome Bonus
Like any other sportsbook, Bodog ensures its clients get a special welcome with their welcome bonus to kick off their betting journey. They offer up to 100% bonus of your first deposit. They have a minimum deposit of $20 with a maximum of $200. You can earn the $200 maximum by making an initial deposit of $200 or more. If you make your deposit via cryptocurrency, you will collect a Bitcoin Double Bonus going up to $300 free bets in your sportsbook and up to $900 free plays in the casino.
This welcome bonus gives you the freedom to choose where your bonus funds apply. If you prefer sportsbook, online casino, or racebook, the choice is yours. Depending on what you select, you must understand that each comes with a specific rollover requirement. The sportsbook and racebook will attract up to 5x rollover with the casino attracting up to 40x. Don't forget to make use of the refer a friend link where you can earn up to 200% bonus for every friend that joins through your link and makes the first deposit at the platform.
Bodog Free Bet
Don't forget to claim your 100% free bets on Bodog available for all new members. The $200 free bet is the biggest bookmaker bonus in the betting industry if you make an initial deposit of $100. You have to make an initial deposit of $10 or more to be eligible for the free bet. You must also meet the 3x wagering requirement before you can withdraw your free bet bonus.
You also have the option of splitting your free bet into different events and enjoy maximum benefit. Only new players in the site making their first deposit are eligible for the free bet. Those who have been members already can watch out for other incredible offers and take advantage of them.
Bodog Cashback Bet
At Bodog, every bet you make earns you several points. The number of points will depend on the game you're playing. If you accumulate up to 100 points, you will get up to $1 worth of cashback. If you manage to reach 500 points by Friday of every week, your points will be converted to cash. Anything below 500 points rolls over to the following week. This might not be a huge bonus but a great way to offset some of your losses or add to your wins.
Since Bodog is trying its best to introduce mobile casinos to make betting easier and fun, there are also cashback bonuses for those who place their bets through the mobile platform. For every first bet of $100 or more earns you up to $10 in the casino bonus. This is almost like free money because there is nothing hard in betting through the mobile casino platform.
Loyalty and VIP Program
The more you play at the Bodog casino, the more you receive cash back loyalty rewards. This is an incredible bonus which shows how Bodog cares about their customers and will like to maintain them as long as possible. So, if you're a regular player, your loyalty will not go unnoticed thanks to this loyalty program. From the very first day, you start playing; you will earn 2 points in all your slots with a bet of 10 Canadian Dollars. You also earn 1 point in every $10 bet you make in almost all your play.
Bodog also offers a special program known as 94 Club VIP program. You will get an invite to participate in this if you're from Canada. Of course, only Canadian players can access the Bodog sportsbook or casino. With the VIP program, you will be eligible for weekly bonuses, cash rewards, live events/junkets, etc. You have to make your bets from mobile devices to participate in this VIP program.
Bodog Markets and Sports
If you want to reveal the available sports, you can go to your selected sports. You will be able to reveal various markets, including your standard money line (1×2) bets, total markets, under/over, point spreads. You also get other preposition markets like all teams to score, correct score, full time/half time, double chance, the margin of victory, etc. Popular sports like soccer and hockey have more market options than others. You can also enjoy more interesting market options that you can never find in other sportsbooks, such as overtime bets.
Bodog also incorporates live betting markets where players can still place their bets after the kickoff of the match. Based on how you see the progress of the game and the energy the players have, you can place your bet on who is going to score next, which player is going to get a red card, who will get the next hit, etc. These are real-time betting, and you're chances of making a correct prediction are very high.
At the Bodog sportsbook, you will have the opportunity to place your bets on all major sports with up to 20 different sports to choose from. Whether you want to bet on soccer tournaments, the basketball world, and football leagues, all are represented all over the world. There different games to bet on include baseball, soccer, basketball, hockey, tennis, cricket, rugby, golf, volleyball, football, boxing, cycling, snooker, politics, motorsports, e-sports, handball, winter sports, UFC, Aussie rules, and Olympic Games.
The sportsbook is the most interesting part of Bodog and the most popular. Every major league that plays in Canada has a representation in Bodog. You are overwhelmed with options, and you will never get bored playing t Bodog. Every time you log in to your account, you're greeted with thousands of games to bet on. You also have a highlight of the future games so that you can prepare to bet on them earlier enough.
To make your stay in Bodog even more enjoyable, Bodog offers you the esports betting, which is available in their online sportsbook. This is a great place for the Bodog sportsbook because esport is growing in popularity in online sports and other online bookmakers are yet to adopt it. You can place your wagers in top esports games like DOTA 2, LOL, C.S.: G.O., and StarCraft. All the popular esport games are covered here, making Bodog the best choice for esport enthusiasts.
In-Play Betting
Bodog also ensures its players get very good In-Play betting with a huge variety of events. The dedicated betting page updates the markets and the sporting events every day, so you have something to look forward to every time you log in. Betting here is also very simple with ever-changing odds making it the best experience ever and a lucrative betting platform.
You also enjoy quick updated in price changes. There is no delay in your bets getting accepted because Bodog has invested in a good system that ensures everything runs as smoothly as possible. An example of a great in-play betting y Bodog includes betting on the next player to score in a football game. You need a minimum of $1 and a maximum of $100 to place in-play betting on the Bodog Live page.
Live Betting
Bodog has a live betting category that displays all the vents currently in play. Those ongoing are at the top while those that will be next on the line are available under the relevant menu. Open a match you wish to view, and Bodog will display all the things you need to know, including current score, match stats, and time. Something amazing about Bodog live betting is that you can enable the Quick Bet mode if you log in to your account before the match. This will automatically create you a bet slip with a pre-determined wager. The live bet enables you to bet on sports in action.
Bodog Casino
Bodog doesn't lag behind either when it comes to casino games and slots. If you don't play sports or will want to take a break from the sports and have something a little different, Bodog ensures you have a wide selection of casino games. There are up to 150 big casino games to play and tournaments to participate in. You can choose to play Blackjack, Table games, slots, video poker, and all the specialty games of your choice. You can also take advantage of various special promos, all geared towards casino lovers.
Thanks to the casino software, you can now access all Bodog casino games in your browser hence no need to download anything. You also don't need to use an app with mobile games. All you have to do is visit their site and start playing your favorite games. You can browse the full list of slots and check out titles free of charge.
If you click the 'Play Now,' the casino will prompt you to either choose real or practice play. The practice gives you access to the free demo credits, which is a great way to expose yourself to the games and see them in action. If you want any additional information on the game of your choice, you can click 'Learn More' in any slot machine and get all the information you desire to see. You can make all your bets in Canadian Dollars and start playing with peace of mind.
Bodog Mobile
It's incredible how Bodog has taken their time to develop mobile betting that now enables their clients to make deposits and bet from their smartphones and other devices. Their mobile betting platform consists of a touch screen technology that is very easy to use and fast. You can access the Bodog mobile betting platform on iPhones, smartphones, iPads, and tablets.
The mobile betting features a full range of promotions and bets, just like the main site. This means you can access everything from the comfort of your house without even having a P.C. You can also bet in-play via mobile betting. Thanks to the quality of this mobile betting, users have no need for an app.
All you need is a compatible browser, which will enable you to play the HTML5 version without any problems. Their mobile slot games also make it easy to switch from platform to platform as they all fit better with the size of the screen.
Depositing at Bodog
Before you can start enjoying the variety of games offered at Bodog and place wagers, you first need to make a deposit. Bodog has up to three different banking options at your disposal, allowing you to choose the one that you deem more convenient. If you're making your deposit through Bitcoin, you will place a minimum deposit of $20 with a maximum of $5000. Those using Visa &MasterCard as well as Interac e-Transfer needs to make a minimum deposit of $20 and a maximum of $1000. There are more options for depositing Bodog, depending on where you reside. Bodog does not charge you any fees to make a deposit, and you can load money to your account instantly.
Withdrawing at Bodog
Withdrawing your winnings from the Bodog account is also very easy, and you will have your money in around seven business days. You can make the withdrawals via credit card, direct bank transfers, courier check, and e-transfer. Depending on the transfer method you choose for your withdrawal, you will have a minimum limit of $20 and a maximum of $3,000 per week. Every first withdrawal is free per month.
Any subsequent withdrawals in the same month will attract a fee of $50. Bitcoin users make free withdrawals no matter how many times in a month they cash out. Since the main players at Bodog are from Canada, expect to receive the money in Canadian Dollars currency.
Licensing and Regulation
The betting industry undergoes strict regulations and licensing requirements, all aimed at protecting the players and the sportsbook itself. Bodog is no exception, and it adheres to all the licensing and regulation requirements. Bodog is licensed and registered by the Caribean Nation of Antigua. It is registered by the financial services of Antigua and Barbuda Financial Services Regulatory Commission. It operates according to the Interactive Gaming and Betting Licenses. All your private information is, therefore, save you can play on knowing that your finances are in safe hands.
Business information
The history of Bodog can be seen as an industry legend. The founder, Calvin Ayre, saw the opportunity to start this bookmaker after reading the story of Ronald Sacco (Cigar), who set up a shop in the Dominican Republic where he took bets by phone. Cigar's story inspired Ayre to invest $10,000 in buying a software platform for taking bets. He then moved to Costa Rica in 1955, where he began supplying software solutions to bookmarkers. He later realized that taking bets by himself will earn him more money, and he began building what's now one of the best gambling sites in 2000
He saw his business expanding beyond gambling, and that's why he chose a name that did not suggest any specific product. Unlike other bookies at the time, Ayre's emphasized on swift processing of a payment and good customer service. It also did best in marketing, and within two years, the business was already booming. By 2005 the company was pulling revenue in excess of $200 million and processing more than $7 billion wagers every year. The company diversified where Ayre filmed his own poker tournaments.
Bodog has continued to show tremendous growth and has drawn revenue of 320 million and processed $12 billion in wagers in the past few years. 40% of Bodog consists of casino games, 30% of its poker, 20% sports betting, and finally, $10 per cent goes to entertainment. The company has several employees and is currently working with different bookmakers. Bodog has a very successful company since its launch and has made Ayre a billionaire.
Our Verdict on Bodog
Bodog is indeed a great platform with its main differentiating factor being the strong reputation in the gambling industry. They are capable of competing effectively in the highly saturated sports betting market and have established itself as a one-stop gaming platform. Whether you want a sportsbook, casino, or poker, all are available, and you don't need to open different betting accounts with different bookmakers if you want to experience something different.
The promotions are also a big differentiation factor at Bodog. They have plenty of mouthwatering sign-up bonuses and ongoing promotions to their existing members. The design is simple and straightforward. You won't have any trouble finding your way into the platform, and if anything, the customer support will be a phone call away ready to answer all your queries.
Of course, Bodog has its drawbacks, such as a limited number of withdrawal and depositing methods. They only use three languages, including Spanish, Portuguese, and English. This is, however, not a problem because they operate in Canada, and all Canadians are conversant with such languages. Players, however, hope that Bodog will improve the number of banking options as well as introduce other languages so that more clients can access it.
Bodog has a lot of good stuff going on as it tries to improve on the features that are still receiving complaints from clients. It is a great sport today, and you will no doubt see more and more improvements in the years to come.