BetDSI Sportsbook
With over thirty years in the business, it comes as no surprise that BetDSI is old hands when it comes to the world of the sportsbook. Their wealth of experience can be seen in every aspect of the site, from a variety of deposit deals to a great welcome offer and a crisp, clean website. Customers on the hunt for reliability, combined with the added bonus of tempting deals, fantastic odds, and a more than respectable range of sports to choose from, will be more than satisfied – this turns the process of getting into a simple, streamlined experience.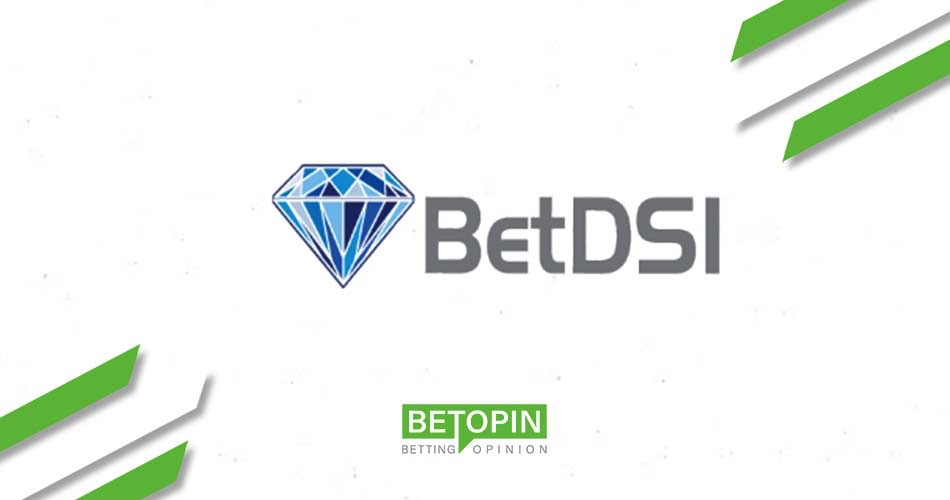 BetDSI Welcome Offer and Latest Promotions
It goes without saying that a tempting welcome offer, as well as a host of additional promotions, are considered the bare essentials by many sportsbook fans. These are a great way for sites to really distinguish themselves from the competition, attract new players and give them a reason to stay, and develop a reputation for generosity and value for money.
Their years of experience in the industry means that BetDSI is well aware of the value of a good promotion, and this can be seen in their lucrative welcome deal, as well as the host of ongoing deals and bonuses, which can be seen throughout the site.
BetDSI Welcome Bonus
A great welcome bonus is a crucial aspect of any sportsbook. This tends to be the first interaction a player has had with the site, and making a positive first impression can set up a lifelong relationship. BetDSI offers a generous welcome deal to new players, though it can seem a little confusing at first glance. The site promotes a 100% bonus up to $1000, but it is important to note that this is split between the sports betting and the casino aspects of the site – 50% on each. The sportsbook aspect is applicable up to a total of $2500, making this one of the most lucrative bonuses on the market. Despite the initial confusion, this is a generous deal that allows you to make the most of both aspects of the site. There is a wagering requirement of 10x on the sportsbook bonus, and 20x for the casino games.
BetDSI Free Bet
BetDSI regularly runs the chance for customers to get their hands on free bets – there is currently a free Super Bowl LIV wager, as long as players have at least $50 in their account, made from real money betting. Other deals run throughout the year, so it is important to check in regularly!
BetDSI Cashback Bet
In addition to a great welcome deal, BetDSI also recognizes new members by offering a 100% cashback on every wager for newbies, whether the result is a win, lose, or draw. This means you can enjoy a bet, safe in the knowledge that you can grab your cashback! In addition, BetDSI Members can receive a bonus worth up to $2500 every time a deposit is made.
Horse racing fans are also in luck, as there is an excellent cashback promotion available in this category! The 8% rebate promotion allows all players to earn up to 8% cashback on horse racing wagers. This consists of a 3% cash rebate on all Win, Place, and Show bets placed online and a 5% cash rebate on all exotic wagers which are placed over the phone. Telephone customers can also benefit from a 2% cash rebate on all Win, Place and Show bets placed over the phone, and an 89% cash rebate is available for all exotic wagers placed online. Even better, the cash rebate will be paid directly into your account – there is no need to wait for a long time. In addition, there are no maximum earnings – no matter how much you bet, the rebate will still apply. Players do not need to do anything extra; the rebate will be automatically credited to your account on a daily basis. This is a fantastic opportunity to really boost your earning potential, and some serious cash can be made with just a little effort!
Customers can also earn cash through the Refer a Friend scheme; you will be eligible for a bonus of 20% of your friend's initial deposit, up to a total of $50. To grab the maximum from this deal, your friend will need to deposit $250 – this entitles you to the entire $50 available. At least $50 must be deposited by the friend, and all bonuses here have a 3x wagering requirement – a small price to pay for an easy win!
Overall, the cashback bonuses on offer from BetDSI are super competitive, and they offer some of the most tempting promotions in the industry. Both new and existing players can benefit, so make sure you are checking in with the site on a regular basis to avoid the risk of missing out on some serious cash!
Loyalty and VIP Program
Rewarding new customers is only part of the secret; sportsbooks must also ensure that they have the long term loyalty of repeat customers, and this is often achieved via a loyalty scheme or VIP Program. BetDSI realizes the value of this, and customers can enter the BetDSI rewards program to gain access to exclusive perks and benefits.
You will need at least $300 in your starting sum to unlock the scheme, and this will automatically enrol you. BetPoints are earned with every wager you place to the site – there are 2 points available for parlays, 1.5 for teasers, and 2 for every straight wager. There are three tiers; Gold, Platinum, and Diamond, with all beginners starting in Gold. Here, you can enjoy a 15% free play bonus, with a 3x rollover up to a total of $500. Collecting more points helps you climb the ranks, and each area unlocks better benefits. Earning 30,000 points in 12 months boosts you up to Platinum, and a total of 300, 000 points gets you Diamond status – here, the maximum bonus available grows up to an impressive $3000. Reaching the top tier also grants you access to a toll-free number any time you require assistance – this is available 24/7.
BetPoints can also be converted into FreePlay money at any time, to enjoy however you wish! This is an excellent scheme for players who have already experienced the welcome deal, and are on the hunt for a reason to stick around!
BetDSI Markets and Sports
As well as great deals and bonuses, it is also super important that any decent sportsbook gets the basics right: offering a massive array of sports and markets to provide customers with plenty of choices.
BetDSI boasts a very respectable catalogue of sports, and many of the most popular options and leagues are available to peruse, including NBA, NFL, soccer, boxing, MMA, UFC, golf, tennis, racing, and baseball, to name just a few. There are also several leagues and markets available within these broader categories, offering you the chance to enjoy your favourite match – and even get your hands on the big bucks if the odds are in your favour! No matter your preference, you are sure to find something to play with and enjoy; BetDSI knows their customers, and are pros when it comes to the importance of offering plenty of choices.
In-Play betting is a crucial element of aby casino, and most fans will expect this at some level. This allows punters to place wagers and bets on the action – as it happens. The whole experience becomes far more dynamic and interactive, and you can respond to changes, alterations, and events right there as they happen. Had the star player taken off mid-match? Perhaps you want to re-think your previous wager based on the remaining team members! Do the underdogs seem to be coming out ahead? Maybe it's time to take a chance and place a wager on an unknown! In-play betting is available across the range at BetDSI and is a welcome attribute sure to go down very well with customers.
Live Betting works in much the same way as in-play betting and allows punters to play wagers on their favourite matches right as the action is happening. There is no need to worry about missing out, or random events throwing your expectations and predictions totally off-kilter; live betting means that you can be up to date with the drama as it happens, and this offers an interactive, exciting and dynamic sportsbook experience – a real benefit for customers, and an incentive to head to the site.
BetDSI Casino
Offering a casino and a sportsbook side by side allows sites to provide their customers with the best of both worlds, and the added convenience of switching between your favourite games and an ongoing match from the same account – no need to keep logging in or out, or remember multiple passwords under pressure!
There are two casinos available with BetSDI, and these can be accessed on the site, with no extra downloads required. This is an impressive offering for a website that focuses primarily on their sportsbook, and casino fans are sure to be more than satisfied with the opportunities to win. There are a whopping 41 poker slots to choose from, as well as 18 separate types of video poker, and 24 table games. Extras such as scratch card games and keno are also available, and these are both welcome surprises. One of the concerns is the lack of major software providers on board; this severely limits the games and titles which can be offered and means that BetDSI does lack some of the major brand names provided by their competitors. In a market as saturated as online gaming, the lack of a favourite title or hot new game could be a real issue and does have the potential to cost customers. In addition, the casino looks a little tired compared to the smooth interface of the sportsbook, and this could be disappointing for fans dipping a toe into BetDSI's other offering. Again, this could be due in part to the lack of major names attached to the site and could be an issue that deters potential loyal customers heading over from the sportsbook, especially when the competition is bright, shiny, and offers the most up-to-date and immersive graphics.
One of the major issues with BetDSi's casino offering is the lack of a Live Casino option. This absence is a major disappointment, as such features are guaranteed fan-favourites, and are considered almost a staple in many corners of the online gaming world. Their lack of inclusion here could be detrimental to the casino offering, as customers have an array of other choices that can offer them that immersive, exciting, and interactive casino experience.
There is no denying that the sportsbook asset of the site is the strength here, and this is disappointing to see. With a little investment and effort, the casino offering has the potential to be appealing and a real asset, but at present, it stands as the poor relation to another high-quality product.
BetDSI Mobile
2020 brings with it even greater advances in mobile technology, and it is crucial that products and markets across the world keep up with these trends – and this includes the online gambling industry. Brands need to ensure that they are keeping up with the demand for 24/7 connectivity and accessibility by offering optimized and fully equipped mobile options for their sportsbooks and casinos.
Their years of experience means that BetDSI is well aware of what their customers want, and they have the tools in place to help make their dreams a reality. This includes full mobile optimization and a dedicated app which allows customers to enjoy their favourite games anytime, any place. Not only does this make the experience far more streamlined, but it also offers a dedicated gaming space, with no need to worry about opening browsers or additional issues. Mobile functionality is assured across a range of devices; whether you are playing Android or Apple, tablet or smartphone, you can make payments, including deposits and withdrawals, check-in on the match, place and collect wagers, and enjoy casino games no matter where in the world you may be.
BetDSI App
For the ultimate ease and convenience, players can download the dedicated BetDSI app, which allows you to access sports and markets, perform banking transactions, and play a range of casino games, no matter where you are. This app is suitable for both iOS and Android and can be enjoyed on a host of tablets and smartphones.
Depositing at BetDSI
When it comes to essentials, making deposits is pretty high on the list of any sportsbook. It is crucial that players are given plenty of choices, and that the whole process is made as fast and painless as possible, allowing customers to get back to having fun. BetDSI offers an array of deposit options, including BitCoin, and this will enable them to really stand out from the crowd. Deposits made with the cryptocurrency have a minimum requirement of $5 – the lowest of all the options – and no maximum deposits. These types of payments also benefit from the largest, fastest withdrawals, and the lowest fees. Visa and MasterCard are also popular, but these both have minimum deposit requirements of $45 and maximums of $1500, while money orders, checks, and bank transfers have a maximum of $50000, so may be more suitable for larger amounts. Unusually, person to person transfers are also available, and these have a minimum of $100 and a maximum of $500.
Withdrawing at BetDSI
Making deposits is a crucial element of the sports betting experience, but there is another crucial area to consider: withdrawing your winnings when your lucky day arrives! Just as with deposits, there are minimum and maximum amounts, as well as fees and the limits on the amounts which can be withdrawn per day. Person to person, bank draft and ECO all have a minimum withdrawal amount of $100, and Bitcoin a minimum of $50, making it a favoured choice amongst many players. Person to person sets the maximum at $300, and 1 payout request can be made every seven days. Fees of $25-$50 also apply. Bank draft withdrawals are capped at $3000, and again, one application can be made every seven days. The same limit applies to ECO, with the added restriction that this payment method is not available to US customers. As an advantage here, however, no fees are charged. Bitcoin sets the maximum at $5000, and players can make one payout request a day, up to 5 weekly, or 25 offers monthly. There are no fees for Bitcoin, and this is sure to be a large part of the reason for its popularity.
Getting your hands on your hard-earned winnings is a priority for any players, and the excellent range available at BetDSI is promising, allowing customers to pick and choose the most convenient option.
Licensing and Regulation
Safety and security are always important when working and playing online, and this is particularly true with casinos and sportsbooks, where potentially sensitive financial details are exchanged. To combat this, players must have trust in the site, and this is partially achieved through obtaining the correct licensing. BetDSI is technically regulated in the country of its origin and is officially federally licensed in the Republic of Costa Rica DSI Casino CFG – Fair Gaming Verified. They do not, however, hold an internationally recognized license – Costa Rica does not require this. They also use SSL encryption across mobile and desktop sites to protect customer information and offer an extra level of security.
Business information
BetDSI can trace their roots right back to 1991, and were present at the birth of online sportsbooks and casinos. Initially, the brand operated as a phone service and moved online in 1998. This move had a negative impact on the company reputation, with complaints and dissatisfied customers being reported until 2003 when BetCRIS acquired the brand. More bad news struck when they were forced to pull out of the US market, but this covered when Bookmaker.eu – a sister company – took over this share.
After a rocky road and more than a few blips, it seems that BetDSI is firmly back in business, and have continued to slowly grow and expand across the world, into the model we now recognize today. Based in Costa Rica, the team is dedicated to providing a top-quality sportsbook and casino experience, and the reviews from satisfied customers suggest they are achieving their goal!
In the event of an issue, customers must be able to contact support quickly and easily, allowing them to get back to enjoying their favourite sports. With this in mind, BetDSI offers three options – email, phone, or Live Chat. The latter, in particular, tends to be super popular with customers, allowing you to get hold of an experienced agent any time and receive relevant advice instantly. To access Live Chat, simply head to the home page and look out for the green tab – this will connect you directly to an agent. The telephone is also available 24/7 and is a toll-free number for extra ease – a great alternative to the chat, and perfect for those who prefer to speak to actual people. Users can also email – the box is monitored 24/7, so responses are fast. This form can be accessed on the site under the 'Contact Us' section at any time.
Offering excellent customer service is a priority, and we were pleased to see that BetDSI takes this seriously, offering a good range of options that are available around the clock.
Our Verdict on BetDSI
Despite some setbacks, BetDSI has emerged as a dependable, reliable sportsbook provider, who are working hard to meet customer demands across the board. They offer some great deals and promotions, including a top-quality welcome bonus, and the inclusion of a dedicated VIP scheme will be very welcomed by fans. The choice of two casinos is a positive one, but the lack of Live Dealer option is disappointing and could be detrimental to their business in the long term. Overall, there is a vast range of sports, some competitive odds, and a real attention to customer service, which help to boost the overall experience – these guys are definitely worth trying out if you are on the hunt for an experienced and high-quality sportsbook.