Online Casino Software Canada
Apart from legality and security, software providers are one of the key aspects a casino must invest in when launching their online gaming platform. Simply put, software providers are the ones in charge of creating games and supplying online casinos. Therefore, without them, online casinos wouldn't be able to operate in the first place.
Every software provider has a unique approach to business and a trademark product it takes pride in. Just like in any other industry, the competition is harsh, and the top of the success ladder is reserved for the providers that always go that extra mile.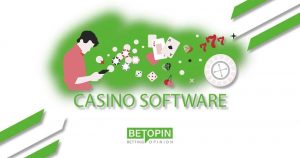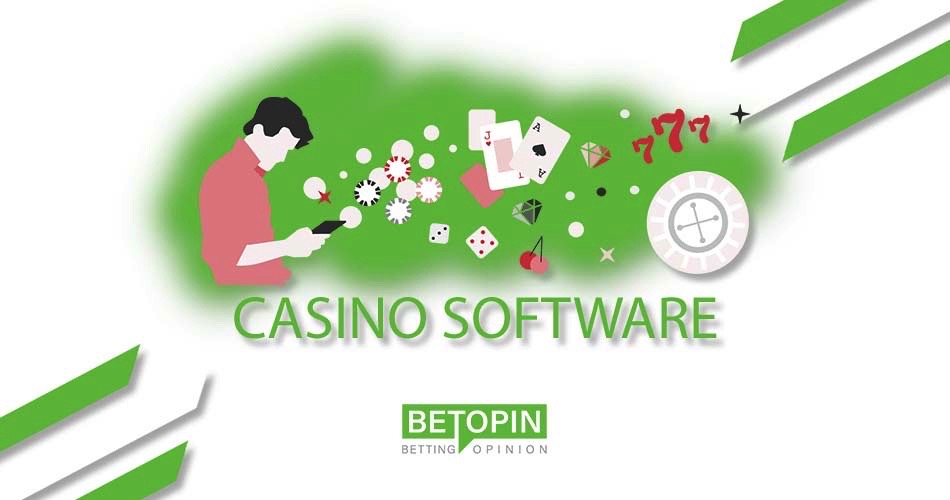 Even though online casinos can't legally operate within Canada's borders, Canadian players are lucky in this regard since the country's gambling laws seem to be tolerant towards offshore gambling sites. These sites, in return, gladly accept Canadian players and provide them with their full-length gaming portfolio powered by all the household software providers.
If you are a novice player and haven't yet learned the names that belong to the group of elite casino games designers, read this text with care, as it covers the topic from top to bottom. Without further ado, let's get into it.
Most Popular Casino Software in Canada
Canadian players are spoilt with choice when it comes to software providers that design online casino games. Almost all online casinos that offer their services to players from Canada work with the most prominent software providers that have been ruling the iGaming market for many years.
Naturally, some have a slight advantage over the others due to better quality games, exciting themes, innovative features, or simply more experience in the field. Let's take a look at some of the top-rated software providers Canadian players have got a chance to meet and work with.
Microgaming
Microgaming is known as one of the most renowned software providers worldwide. Operating since 1994, this company created the first online casino and managed to remain the leader in the online gambling industry. With constant hard work and wild imagination, Microgaming has created the largest and quite original gaming portfolio happily used by a plethora of online casinos.
The company takes pride in a long list of astonishing achievements. This software-developing giant became one of the founders of the Interactive Gaming Council (IGC) in 1997, thus securing a spotless reputation. Also, as a founding member of eCOGRA (e-Commerce Online Gaming Regulation and Assurance), Microgaming represents the standard for fair and responsible gaming.
In the 2000s, Microgaming has launched new Instant Play and Free Download Play software and has kept updating it regularly since. Such practice brought the company many awards like the Best iGaming Software Supplier, Best Poker Network, Innovator of the Year, and others.
Microgaming's gaming catalog includes all types of online gaming products — Slots, Bingo, Poker, Sportsbook, Land-based, and Live Dealer games. New titles come out every month and are available on any device. All these games are very lucrative, starting with a progressive jackpots network that paid out more than C$1 billion to date and entered the Guinness Book of World Records in 2015 with a payout of C$17,879,645.12 from a 25p spin.
NetEnt
NetEnt is another notable gaming provider known for its spectacular software that dictates the trends since 1996. One of the pioneers of the iGaming market, NetEnt has been designing high-quality casino games for players across the world, including Canada. The provider has been awarded the Innovation in RNG Casino Software prize for many years, which speaks volumes about its passion for work.
Canada and NetEnt had a sort of a quarrel in 2016 that disappointed many Canadian players. Luckily, in 2017, everything fell back into place and NetEnt games had become available in Canada again.
If you are a type of player who is all about legality, NetEnt is the right provider for you. Owning several licenses from different online gaming jurisdictions, NetEnt is, legally speaking, the cleanest software provider on the planet. Apart from that, NetEnt titles are always highly ranked on the list of most-wanted online casino games. NetEnt specializes in slots, but it also offers several variations of evergreen table games.
Betsoft
Betsoft has been followed by a well-deserved reputation of a premier high-quality game producer over the past decade. A steadfast team of experienced casino lovers that are at the same time game designers, software developers, marketing specialists, graphic designers, and 3D animators has created a library full of engaging 3D games as well as an exquisite casino management platform.
Betsoft focuses on creating profitable games that would also be user-friendly, but it doesn't close its eyes to the importance of reliability and security either. Also, meeting customers' expectations is a must, which was the reason for implementing the latest HTML5-based technology and adapting all games to mobile platforms.
Speaking of rewards, 2019 was Betsoft's year, as it took home 5-Star RNG Supplier of the Year and 5-Star Game of the Year, as well as EGR B2B Award. All in all, Betsoft's creative team is constantly working on the development of its innovative platform with a vision to bring iGaming into the twenty-first century.
Play'n Go
If you are happy about being able to play online casino games via your mobile phone, Play'n Go is the software provider to send thanks to. Play'n Go originated in Sweden, and has been present on the market almost as long as the previously mentioned providers.
The company's goal is to remain at the top for years to come, which is why they are recruiting the most artistic and professional aces to help them become recognized as the casino supplier that pushes the gaming industry forward.
Play'n Go has always been kind to Canadian players and offered every piece of their gaming portfolio nicely wrapped in amazing bonuses and promotions. There's no wonder why the company won the Slot Provider of the Year award in 2019 since video slots are its area of expertise. Yet, what makes online casino operators adore Play'n Go is the Game Account Toolkit (GAT), a special feature that allows the hassle-free integration of Play'n Go's games into any web casino interface.
Playtech
Since Playtech's humble beginnings in 1999, the company has put all its hopes in the continual development of first-class gaming products. Yet, Playtech doesn't focus on one game type in particular. Instead, its gaming offer includes online casino games, poker, and bingo. Moreover, the company shares an equal interest in investing in sports betting, live gaming, casual, and fixed odds games.
Canadian players can easily access Playtech games and see for themselves why this software provider has always been at the top of the list. It goes without saying that, along with the standard desktop, these games can be played on any smartphone and tablet, regardless of the operating system.
Playtech's Marvel-inspired titles like Thor and the Iron Man attract many players. Apart from a renowned theme, these games also feature incredible jackpots.
Software Features
Nowadays, players know exactly what they want when they enter an online casino, and what they want is usually all the best a casino can theoretically offer. Therefore, to be rated as elite, every software provider has to go that extra mile and include various features into its games. Some of the features listed below have become a must in order for a casino to incorporate a provider's products into its gaming portfolio.
Demo games — Demo games are a great tool that enables players to try different game titles and find out why a certain game provider is better than the competition.
High-quality graphics and soundtrack — To leave a long-lasting impression on players, a game has to demonstrate power at first sight. The easiest way providers can do that is to employ professional graphic designers that will make sure players can't take their eyes off the game. However, it's not enough for the games to be only visually appealing, which is why an equally good soundtrack has to be incorporated into the game.
3D games — With technological advancements, standard graphics have been taken off the throne by new 3D games that offer more realistic experience, especially in combination with highly engaging themes.
Live Dealer games — Speaking of realistic experience, software providers who offer live dealer games are undoubtedly better rated than those who focus only on slots or table games. At the moment, live casino games ar the highest level of real-time online gambling available.
Multi-screen gaming — Multi-screen gaming is one of the advantages online casinos have compared to their land-based counterparts. This feature allows players to play more than one game at the time and easily switch windows depending on the gameplay action.
Progressive jackpots — The feature that enables winning accumulative cash prizes will probably never be overlooked. Progressive jackpots have brought extraordinary profit measured in millions of C$ to players around the world. It also brought fame and glory to software providers that designed the games with such an option.
Easy integration into casino platforms — No matter how profitable or interesting a game is, no player will waste their time on it if it requires too much hassle. For this reason, online casino operators choose to sign partnerships with software providers that create user-friendly games. Such games can be easily integrated into any online casino platform and allow the casino to get points for the easy-to-navigate interface.
Cross-platform compatibility — The time of desktop gaming is running out as smartphones and tablets gradually are taking over as more practical alternatives. Software providers who are aware that a rising trend of gaming on the go is on and going have already started adapting their games for mobile platforms. In the near future, software providers who don't have mobile-friendly games probably won't be able to compete in the booming online gaming industry.
Mobile vs Desktop Casino Software Providers
When online gaming became a thing, playing casino games on your PC seemed like an ultimate achievement. However, as technology doesn't cease to develop, portable electronic devices like smartphones and tablets started asking for more from the iGaming industry.
Software providers known to be eager to meet their players' needs had to work harder to make their games mobile-friendly. This put more burden on software developers as they now had to keep their games running on both desktop and mobile platforms. As a result, thanks to the appearance of HTML5 and flash applications, software providers were enabled to create a new brainchild of the online casino industry — mobile gaming.
Furthermore, these new technologies allowed the providers to design web-based games that can be accessed via both PCs and smartphones, meaning that almost every casino game previously created for desktop only can be played on today's modern smartphones.
This has significantly helped all software providers since they don't have to do extra work and create two different versions of the same game. Instead, they can now create only one game title that will run seamlessly on both platforms.
Yet, some of the most significant names among software providers also decided to create dedicated mobile applications for some of their casino games. This is a perfect option for players who prefer to have their online casino handy on their smartphone or tablet screen. The apps are designed in such a way that you don't have to enter any online casino at all, as they contain all the necessary features, including an integrated banking tab for making deposits and initiating withdrawals.
However, even with the rising trend of mobile gaming, numerous players around the world, including Canadians, still enjoy playing in online casinos by using their PCs. Therefore, it seems that software developers will have to continue designing games for both platforms before they completely shift their focus to mobile gaming.
Casino Software That Works Best for Casino Games
It might happen that you come across an online casino that focuses mainly on a single software provider, but it definitely won't happen often. Online casino operators know that players prefer versatility and that no software provider can stand out in terms of the development of every possible game type.
That's why online casinos choose to work with different game providers that focus on different categories and demonstrate perfection in what they do.
For example, for high-quality progressive jackpots, Microgaming has no competition. Their famous Mega Moolah will definitely take you places much faster than any other game out there. On the other hand, if you are interested in all-time favorite video slots, you should go with NetEnt. Its Starburst and Gonzo's Quest never go out of fashion and every player ultimately chooses them as a trusted option.
Should you be interested in slot games that are based on interesting themes, you can't go wrong with Betsoft, Play'n Go, or Playtech. Last but not least, every avid casino player knows that Live Dealer games wouldn't be so spectacular if it weren't for Evolution gaming.
As you can see, there's a reason why there are so many game providers waiting for you in online casinos — each developer wears the crown in a specific area, and combined, they make online gambling unforgettable.
Casino Software Canada – The Final Word
Canadian players don't have any reason to complain when it comes to the availability of games by the world's top-notch software providers. Names like Microgaming, NetEnt, Betsoft, Play'n Go, and Playtech all cater to Canada and do not leave any of their games behind. The providers in question are the best there are on the global online gaming market due to spectacular features they incorporate into their products.
All of the providers tend to create games that run flawlessly on both PCs and smartphones, thus making them handy for Canadians. Although having their unique principles in line with which they operate, all these software providers are a safe bet if you are looking for an outstanding online gaming experience.
Casino Software Canada – FAQ
What are some of the best software providers popular on the Canadian online gambling market?
Canadians are very lucky to be able to choose between a plethora of top-notch providers. Some of the best-rated ones include Microgaming, NetEnt, Betsoft, Play'n Go, and Playtech.
What software developers provide the best online gaming experience?
There's no simple answer to this question, as it depends mainly on your preferred game type. Every software provider focuses on a different game type, more on which you can find under the Casino Software That Works Best for Casino Games section of this article.
Are safety and security guaranteed with best-rated software providers?
Yes, every software provider implements its own safety and security measures. However, you should always check whether the casino you want to play in features some kind of protection, as providers cannot guarantee a casino's safety and security.
Do I need separate software for desktop and mobile?
No, you don't have to worry about that. Game developers use the latest technology to make their games accessible from both PCs and smartphones via a web browser, so your only job would be to choose the right online casino and play your favorite games from any place on earth.