Payment Methods Canada
Canadian players could consider themselves lucky when it comes to the selection of available payment methods in online casinos. If you're new to the online casino industry, take a look at our extensive list of casino payment methods for the Canadian market: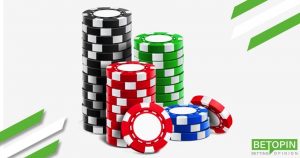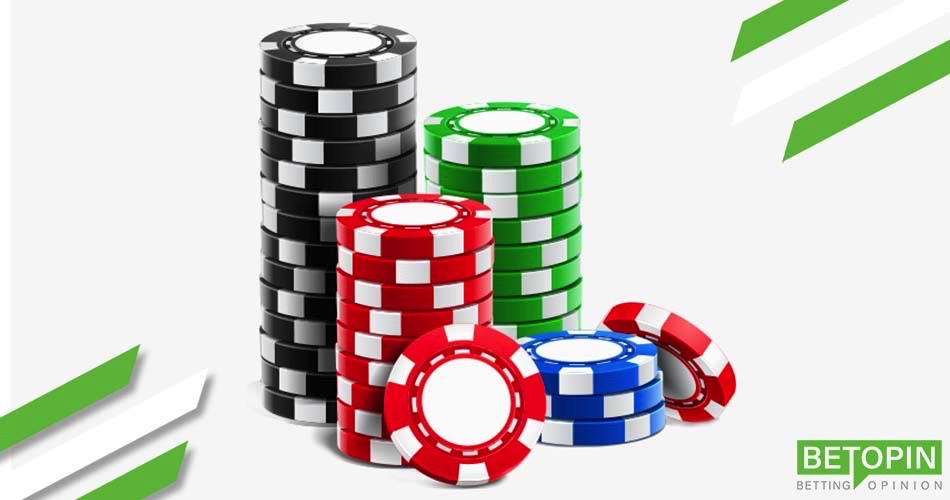 Visa
Mastercard
InstaDebit
Interac
EcoPayz
iDebit
Bank Transfer
Instant Banking by Citadel
Mobile Payments
Paysafecard.
Keep in mind that this is our selection of the most common and popular banking methods available in online casinos in Canada. Certain casinos might offer different payment methods, as well.

Visa
Visa credit and debit cards are accepted in more than 150 countries worldwide, including Canada, making Visa one of the most popular ways of depositing money in an online casino. Depositing via Visa is typically a straightforward process, depending on the type of card you have.
Almost all online casinos accept Visa as a means of depositing funds, but not all casinos offer it as a withdrawal method because it's a more complicated process. However, you can expect standard fees imposed by credit card companies when it comes to withdrawing money with a Visa card, as well as the standard withdrawal waiting period of two to three days.
Mastercard
Mastercard is the second most popular credit and debit card used for payments in online casinos. Interestingly, Mastercard debit cards are more prevalent in Canada compared to any other payment method.
However, unlike with Visa, withdrawing funds with a Mastercard card is not common in online Canadian casinos, since most casinos do not have this option. However, making deposits with Mastercard is a simple, easy, and instantaneous process in the majority of online casinos.
PayPal
PayPal is an extremely practical online payment method, primarily because it's convenient, instant, and safe. PayPal offers an additional security layer since your account is always monitored for unusual activity.
One possible downside of PayPal is that not many online casinos offer this payment method. Luckily, that is slowly changing for the better, and many casinos are introducing this sought-after method.
InstaDebit
InstaDebit is the most widespread payment method in Canada since it allows for hassle-free and instant deposits and withdrawals. InstaDebit has specifically been designed for the Canadian market, and you can see that many online casinos have entered into partnerships with InstaDebit.
InstaDebit is directly connected with your bank account, and you can transfer money (both ways) with this payment method. Note that InstaDebit is not an e-wallet, so it's not possible to store funds there.
Interac
Interac has a long history in Canada, and it is considered the official debit payment method in the country. Making deposits with Interac is safe, the fees usually range from C$0.50 to C$1.50, and the withdrawal process takes up to six business days.
The lengthy transfer time is the only possible downside of this payment method. There are a few different options when opening an Interac account, including Interac Debit, Interac Cash, Interac Online, and Interac e-Transfer.
EcoPayz
EcoPayz serves as a global e-wallet that also offers virtual and physical cards. Opening an EcoPayz account is simple, and this e-wallet is offered as a payment method in many online Canadian casinos. Funding your account is easy — you can do it via wire transfers, credit cards, InstaDebit card, and so on.
However, you will always need to use your EcoPayz wallet to make deposits and request withdrawals. If you're interested in extra security when it comes to online payments, EcoPayz is one of your safest bets.
iDebit
iDebit has gained popularity in Canada because it's one of the more convenient ways of funding your casino account. Your iDebit digital wallet is directly linked to your bank account, so there's no need to fund your account using credit cards or other payment methods.
Most casinos available to Canadian players offer the possibility of using iDebit to deposit and withdraw funds. The only downside of iDebit is hefty fees. There's a C$1.5 fee when depositing money in an online casino, and a C$2 fee when withdrawing money.
Cryptocurrencies
Making payments using cryptocurrencies, such as Bitcoin, is becoming a common practice in online casinos. A year ago, there weren't plenty of casinos offering crypto payments, but since then, many operators have noticed the potential of crypto payments.
The process of depositing money in your account takes only a few minutes, withdrawing cash is equally fast, and both processes are simple. Users do not need to worry about security, and fees are extremely low or non-existent.
Bank Transfer
Making deposits and withdrawals via your bank account was one of the first available options when online casinos appeared. Unfortunately, this payment method isn't often used these days, mostly because banks impose hefty fees on transactions and transfer processes are lengthy.
However, this is an extremely safe way to withdraw money, and some players do not mind waiting up to seven business days to receive their funds.
Instant Banking by Citadel
Instant Banking by Citadel is a fairly popular payment option with Canadian residents. Players who want to use Instant Banking need to have an online banking system that will allow them to deposit funds in online casinos.
Users do not need to fund their accounts to use this service previously but only select their bank from the Instant Banking by Citadel list, log in to their online banking account, and start making payments. The disadvantage of this service is that it's not present in many online casinos at the moment.
Mobile Payments
Since many players like the possibility of playing casino games on the go, mobile payments have become more prevalent these days. Depositing and withdrawing funds with traditional banking methods can prove to be challenging on mobile platforms, which is why many operators are introducing mobile payments.
One of them, MuchBetter, is popular with Canadian players because it's easy to use, transactions are instant and there's a rewards system. MuchBetter has been specially designed for online gambling and it can be downloaded as an app to both Android and iOS devices.
Skrill, Neteller, Paysafecard
We have put these three payment options into one group because they are all similar and owned by one company — Paysafe. However, Skrill and Neteller are currently not available in Canada, and there are no indications they will become available to players any time soon.
On the other hand, Paysafecard is a standard payment option among Canadian players who don't want to go through the hassle of opening an account. Users can buy a Paysafecard as an electronic voucher without sharing any of their personal information. You have the option of choosing the value of the card you purchase. Since it's a prepaid card, you can choose a C$5, C$10, C$20, C$50, or C$100 card.
How Safe Are These Online Casino Payment Methods?
Every player wants a guarantee that their preferred payment method is secure and safe. What players worry about the most is sharing their information online. For that reason, many players choose prepaid cards such as Paysafecard to avoid sharing their details with online casinos.
On the other hand, the majority of players enjoy the convenience of having their casino account connected to their bank account. Still, they fear that some casinos might take advantage of this.
However, choosing a regulated online casino and any of the payment methods listed above is one of the best ways to make sure your information is safe from possible cyberattacks. Whichever method you choose, you won't go wrong.
Credit Cards
As a player, you can take additional steps to ensure your safety is guaranteed. If you're using credit cards to make deposits and withdrawals, make sure not to enter your details while you're connected to a public Wi-Fi. However, if you're afraid that your credit card details might be unsafe online, it's best to choose an alternative payment method.
E-Wallets
E-wallets are famous for their first-grade security systems. The majority of e-wallets use the newest technology to ensure their customers have the best security while depositing and withdrawing funds in online casinos. E-wallets are your safest bet if you want your information protected.
How To Choose Best Casino Payment Methods?
Ultimately, choosing the best casino payment method is up to the player. It's best to decide which features you value when it comes to payment methods and find the one that suits you.
Players who prefer the convenience of having their casino account linked to their bank account and are not afraid of possible security breaches might choose Visa, Mastercard, InstaDebit, iDebit, or similar payment options.
On the other hand, users who value their privacy might go for a prepaid card or PayPal for additional security. Furthermore, using e-wallets or cryptocurrencies might be one of the safest ways to make payments since no central bank acts as an intermediary.
With this in mind, choosing the best online casino payment method might be challenging, but when you figure out your priorities, the choice will be easy.
What to Consider When Choosing a Casino Payment Method Online?
In order to select the best payment method for yourself, you should take a few things into consideration before deciding. We will go over these things in detail to help you make a smart decision.
Security
Before even registering in an online casino, you should check the casino's license. A reputable casino will have one or more valid licenses issued by established jurisdictions that guarantee the casino is safe. Additionally, all the best online casinos use 128-bit encryption systems to protect their users' details and transactions. Well-established casinos have information about this written at the bottom of their homepage or in the T and C's.
Fees
We understand that players do not want to pay hefty fees when withdrawing their winnings, let alone when depositing money. If that is one of your primary concerns, you can always check if your preferred payment method comes with any fees by visiting the Cashier or Banking page in online casinos. If you're having trouble finding it, you can always ask the customer support team to help you.
Customer Support
Responsive customer support is the key to any well-functioning online casino. Many players have problems when trying to register in an online casino, so a helpful and prompt customer support team is necessary. If you're having trouble choosing a payment method or cannot use the one you chose, turn to customer support for help.
Registration Process
Registering in an online casino is a simple process that shouldn't take a lot of time. By entering the necessary information, such as your name, date of birth, gender, and email address, you should be able to create an account in a matter of minutes.
Some casinos that require immediate deposits will need your banking details upon registration too. Other casinos will first let you choose a payment method by providing you with a list of available methods.
Allowed Account Limits
Another important feature when choosing a payment method is the maximum deposit and withdrawal limits allowed by the casino. Casinos reserve the right to change permitted weekly or monthly account limits, and these limits differ in each online casino. Checking the limits is simple — you only need to visit the Cashier or Banking page on the casino's site or ask the customer support team.
Online Casino Payment Methods – Final Thoughts
Choosing a casino payment method is entirely up to the player. However, it isn't an easy decision, and players must keep in mind that certain casinos have limited options. Therefore, players need to research the casino before signing up to find out if they're joining a reputable site on which they won't need to worry about their safety.
Furthermore, players should consider all previously mentioned factors before choosing a payment method. In the same manner, we recommend players to stick to our list of suggested payment methods if they want a carefree, secure, and safe casino experience.
Canadian players have a variety of payment methods to choose from, so the task shouldn't be too difficult.
Enjoy playing games and remember to gamble responsibly!
Payment Methods – FAQ
Is there a recommended payment option for Canadians?
There isn't a recommended payment option for Canadian players. All payment methods mentioned above are trustworthy, secure, and available to Canadians. Players need to decide which method suits them and if that method is supported by their preferred online casino.
Are casino transactions free?
That depends on your preferred payment method. Some methods, such as Bitcoin, do not impose any fees on their transactions, but others, such as Interac and iDebit, do. It's best to check before you choose your payment method.
Is there a bonus for using a particular payment method?
Some casinos offer bonuses for using a particular payment method, but that differs from casino to casino. Most bonuses are for Bitcoin deposits.
Which payment method offers the quickest transactions?
Aside from Bitcoin, whose transactions are instantaneous, payment methods such as Visa and Mastercard offer the quickest transactions. Additionally, e-wallet transactions are quite prompt.