Premier League Betting Tips – Season Preview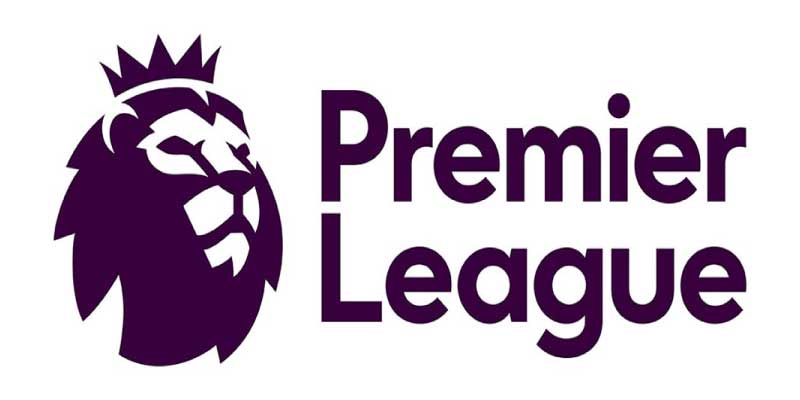 Last Season – A titanic battle to the very last day of the season. A nightmare for fans of Man United. Liverpool winning their most points ever and still not winning the title. Arsenal being Arsenal and a crazy man in charge of Chelsea. This and a whole lot more were the stories of the 2018/19 Premier League season. At the end of the season, Manchester City retained their premier league title with 98 points on the very last day of the season. They won their last 14 games in a row to clinch the Premier League title. Liverpool finished second on 97 points – the most ever by a team for a second-place team in Premier League history. If you love football betting take a look at our football betting bookies here.

It was a nightmare season for Man United fans with their two greatest rivals finishing first and second, this was compounded by Liverpool then going on to beat Tottenham in the Champions League Final. It was a great season all round for Premier League teams with Chelsea outclassing Arsenal in the Europa League final. 
Chelsea and Tottenham clinched the 3rd and 4th spot to guarantee them Champions League football this season. Arsenal for much of the season was in the qualifying places for the Champions League but a dismal run in April saw them eventually finish fifth. Man United sacked Jose Mourinho early in the season and never really recovered although results improved somewhat. From a fans point of view, poor attitudes from some of the same players that saw the demise of Jose saw them finish sixth failing to win any of their last five games. Wolverhampton Wanderers who were promoted from the Championship the previous year had an impressive run to see them finish seventh. 
In the relegation fight, Huddersfield was consigned to the drop in March with six games still remaining. They were followed back to the championship by Fulham and Cardiff City. 
Last season saw the fastest goal in Premier League history, scored by Shane Long in 7.69 seconds, handball controversy and much more. Some other stats from last year show that Tottenham had a run of 28 games without a draw and Harvey Elliot of Fulham became the youngest player ever to make his debut in the Premier League – he will have to find happiness in the Championship this year though. 
Two sad incidents overshadowed the 2018/19 season, both aviation incidents with led to the deaths of Leicester City Owner Vichai Srivaddhanaprabha and Cardiff City player Emiliano Sala. 
The 2019/20 season, which kicks off on 09/08/2019 and ends on 17/05/2020,  is set up to be one of the best yet, new signings, teams with renewed figure self believe and coaches are all ready to begin the fight for the Premier League Title.
Looking for places to place the winning football bet? Take a look at our Football betting Exchanges and our Football Spread betting providers and compare the latest promotions, betting tips and free bets today!
The Main Contenders
I cannot see why the top 6 will change from last year. Perhaps not in the same order but Manchester City, Liverpool, Tottenham, Chelsea, Arsenal and Man United will be the top 6 once again when it is all said and done. 
Manchester City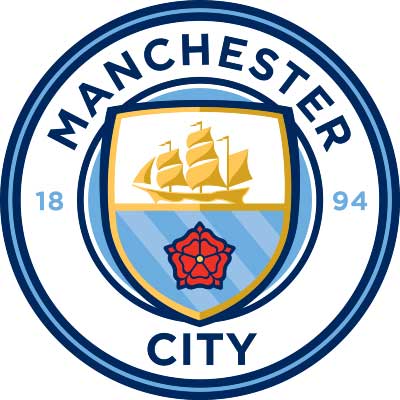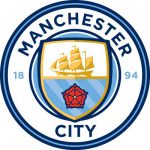 Defending champions. The first team to win the domestic treble last year. Coached by Pep Guardiola and with billionaire owners that continually pump money into their football team, Man City will of course challenge again for the title. Having defended the title last year will stand to City and they will go all out to make it three in a row. 
Pros – Bundles of cash to appeal to new players, Pep Guardiola, David Silva

 

Cons – None

 
Premier League odds – 6/5
Liverpool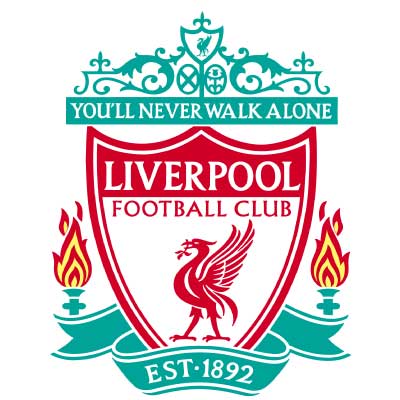 A consistent challenger for the last 2 years Liverpool were left disappointed last year when they finished second with a history-making tally of points. However, for Liverpool however, they did finish the season with a 6th Champions League trophy. A step forward for Liverpool players and fans alike if they are finally to get over the line and claim their first Premier League title with Jurgen Klopp as their coach. 
Pros – Virgil Van Dijk, Hunger, Team Unity

 

Cons – Yet to win the Premier League, Small Squad, Lack of New Signings.

 
Premier League odds with Betway – 8/11 
Chelsea

Slow starters last year under Maurizio Sarri Chelsea eventually clicked and finished the season in third. Chelsea, I feel are of the top 6 teams that may struggle the most to hold onto their position. Sarri and his cigarettes are gone and replaced by Frank Lampard and his suits. A Chelsea legend back at the bridge as head coach this time to try steer his beloved Chelsea out of their trophyless spell. The main issue here is that Eden Hazard has swapped the blue of Chelsea for the white of Real Madrid. Hazard has been Chelsea's top player year in and out over the last four seasons and will find it hard this season with not being able to replace him. Young players and fringe players will get a chance to shine this year and Chelsea will achieve a top 6 finish but doubtful if they will reach a Champions League spot. 
Pros – Billionaire owner Roman Abramovich, Pedigree

 

Cons – The loss Eden Hazard, Banded from The Transfer Market, Rookie Coach.

 
Premier League odds with Betway – 80/1 
Tottenham

Spurs continue to knock on the door every year. They lose games they should win though and drop out of contention. This year they might just kick on but it's rather than in the hope that I say that! The key is that they hold onto their star players and add to the squad slow. In Pochettino they have a superb manager that can take them that step further. 
Pros – Big game team, Mauricio Pochettino, Harry Kane

 

Cons – Prone to a big blip, Quite in the Transfer Market.

 
Premier League odds with Betway – 250/1 
Manchester United

For Man United last season, it was over before it began, a poor pre-season littered with a disconnect with the manager, eventually, Jose Mourinho was sacked and replaced by club legend Ole Gunnar Solskjaer. For a time, results improved but it was a poor season. However, the vibes are better around the camp this summer and the team seem to have bought into the methods of Ole. United are in the process of trying to secure players like Christian Erickson, Paulo Dybala etc if they do, they could have top 3 potentials. 
Pros – Settled Team, signed top defenders in Aaron Wan-Bissaka & Harry Maguire, keeping David De Gea

 

Cons – Underachieverd since Alex Ferguson retired, is Paul Pogba the answer?

 
Premier League odds with Betway – 500/1 
Arsenal

Arsenal must give their fans serious frustrations every year. They flatter to deceive with good runs but will then throw in a stinker of performance and get beat by a team they should comfortably beat. They will be a top 6 team but where is anyone's guess. Their coach Unai Emery has the pedigree and they have solid and exciting players so it may be a quality season for Arsenal. 
Pros – Pierre Emerick Aubameyang, Exciting Football

 

Cons – Lack of leader, defensively weak

 
Premier League odds with Betway – 125/1
The Surprise Package
As with every year, some teams will fade into mid-table obscurity, win a few games, loose a few and draw a few. Fans will be excited but the team will stay stagnant and keep its Premier League status. Two teams though that have a chance to surprise and maybe break into the top six or four are Crystal Palace and Everton. 
Crystal Palace

A team that has firmly established themselves as a Premier Division team this year will be their sixth consecutive season in the league. If they can become more consistent with results week to week, they have a chance to surprise people with their finishing position and maybe as a long-shot challenge for the title! That is a long shot though. Perhaps the key to them challenging is keeping hold of Wilfried Zaha as he is their star player. If they sell him before the transfer window it might derail their hopes. 
Pros – Wilfried Zaha, no pressure

 

Cons – Its Crystal Palace

 
Premier League odds with Betway – 2000/1 
Everton

Everton goes about their business year to year without ever really setting the world alight. This Summer they have gone about their signings in quality order, Andre Gomes from Barcelona has joined and Fabian Delph has left City for Everton. Adding these players to their core group which is mainly intaken bar Phil Jagielka it looks like Everton could be a surprise in my opinion. 
Pros – Good group of players, can upset bigger teams

 

Cons – Loss of a leader in Phil Jagielka

 
Premier League odds with Betway – 1500/1
Key Signings
Transfer window as with every year has been wild over the Summer with new additions flowing into the Premier League and as many leavings. Some key ones for the bigger teams are; 
Nicolas Pepe:
A superstar in France last season with stats to back it up Arsenal have spent big to bring in this talented winger. Officially an undisclosed fee, it looks to be upwards of 70 million pounds sterling paid. Will he justify the big price tag? 
Mateo Kovacic:
Chelsea's only signing so far this Summer. For an undisclosed fee, Kovacic is a solid player coming from Real Madrid. However, he is no Eden Hazard and who will fill the void that he has left. Perhaps Chelsea will turn to a stingier defensive structure to win games. Either way a solid signing but more are needed. 
Aaron Wan Bissaka:
Signed by Manchester United from Crystal Palace this addressed a much-needed position for United. Last season Ashley Young was the first choice right-back – Ashley Young, let that sink in. Young, hungry and exciting this is a great signing by the Red Devils. 
Tanguy Ndombele:
Signed by Tottenham from Lyon he is another to come from the French League where the standard is improving year to year. Players are signing for bigger teams and are not overawed or out of place. With Spurs keeping hold of the rest of their top talent this could be a wise move. 
Fixtures to make or break the season
Manchester United V Liverpool
Saturday 19th October at Old Trafford at 5.30pm sees the first meeting of the season between these two powerhouses of English football. This will be a serious test to Liverpool's title credentials and will firmly test Man United to see just where they stand in the pecking order of the top teams. This one is not to be missed. 
Liverpool V Man City
Saturday 9th of November at Anfield. This is scheduled to be a 3 pm kickoff but surely with TV rights etc. this will change. Two weeks after playing away to Man United and then away to Aston Villa Liverpool return to Anfield to take on the champs. First really big game of the season for Man City while after two tough away games for Liverpool they get no respite in the fixture list. This is will be a game that has title ramifications in May. 
Wolves V Man City
Thursday, December 26th at Molineux Stadium at 3 pm. A fixture that might puzzle some of you, but this is directly in the middle of the busy Christmas period. Points dropped against inferior opposition for the bigger teams could have major implications on the title. Wolves were a strong team last year and took points of many of the top 6 – this is a tough game for Man City. 
Arsenal V Liverpool
Saturday 2nd of May at 3 pm at Emirates Stadium. This fixture I assume will be changed due to TV rights again. The business end of the season, will Arsenal be fighting for the title or Champions League football, will Liverpool be fighting for the title? This game is huge, Liverpool plays Chelsea the following week while Man City have a much easier ending schedule. This one a fun one to look forward to. 
The Premier League Winners
I see this a two-horse race again between Manchester City and Liverpool. This year I think Liverpool will finally break their duck and win the Premier League title. The Champions League victory last season will be the driving force behind their title bid this year. 
If you are looking for the latest betting action take a look at our Betting events page to keep up to date on the latest events and odds around.