Betting Exchanges Compare the top sites in the UK
The top betting exchanges have much better odds than traditional fixed odds bookies so you can win much more for single and straight bets. There are quite a few around now, but we've put a table together of the top online betting exchange so you can see what welcome offer and bonus to expect as well as their best features and if they are suitable for your betting style.
Top Betting Exchanges Sites
Sign up now to get a free £10 bet
You must sign up to receive the free bet and it expires if not used within 14 days.
Get a risk free £5 bet on the exchange
This offer is only available to customers who have never placed a bet on the Betfair Exchange. You must opt-in before placing the qualifying bet.
€/£10 Refund If Your First Bet Loses
These specific promotional terms and conditions apply to this promotion, "New Customers Offer – Money Back If Your First Bet Loses" and should be read alongside our Standard Promotional Terms and Conditions available at https://www.matchbook.com/page/rules_and_regulations/standard-promo-terms-and-conditions/
You can only receive the free bet once you lose on a virtual sports bet
What is a betting exchange and how do they work?
A betting exchange is not actually a bookie, it is a matchmaking service that matches bets from backers and layers. this is great for punters because there is no conflict of interest between you and the company. Traditional bookmakers want you to lose. Betting exchanges take a commission on bets so it actually works in their favour if you win as you bet more.
When you are placing a bet you will be doing it against another individual or a market maker, which means that your odds when you place a bet on a betting exchange will be better than with a normal bookie. They basically operate like a stock exchange showing orders (or bets) of gamblers that are either positive or negative about an event. In fact, you can even make use of betting exchanges to bet on the financial market.
Betting and winning on losers
The best thing about betting exchanges (even more so than the better odds) is that you can bet against a losing outcome. This could be a horse not winning or a football match not scoring enough goals. You do this by laying bets on a betting exchange, which means you are essentially acting as the bookie accepting bets from people.
Regulation and financial security
Of course, you can't lay bets as a bookie as you need to be regulated, but through a betting exchange, it is structured as a lay bet so you can win from losing. The major betting exchanges are all regulated by the relevant gambling commission and have strong financial backing. You should never place or lay bets on an exchange that is not regulated or financially backed.
Range of markets and speciality bets
Online betting exchanges offer some of the broadest ranges of markets to bet on. It's possible to bet on pretty much anything there is a market for from the major sporting events to reality TV.
Betting on non-traditional markets is only possible if there is significant demand from market makers and those prepared to lay bets. The exchange takes no risk on the best, so can provide the platform to match interests.
Multiple bets and best online odds
The top betting exchanges in the UK have very good liquidity and odds on straight bets, and the bigger ones have good placed and outside bet categories. However, if you are looking for multiple bets this is not really possible as finding a market maker or layer that is prepared to offer such long odds will be rare. For multiple bets, you are better off going with a traditional fixed odds bookmaker. For normal to win or place betting, betting exchanges still offer the best odds around.
In play and live betting
If you compare betting exchanges to stock exchanges you can see why live and in play betting is so popular. The odds most change with demand based on what is happening at the underlying event. They are a very good indicator of what is actually happening in the market because it is driven by crown consensus rather than firm odds.
As placing a bet is so fast on exchange you can bet during a race or in the last few minutes of a football match. This also means you can use betting exchanges to hedge other bets, take betting profits early too shut down a losing bet before it gets any worse.
Risks and rewards
It is clear that the rewards of betting with the top betting exchanges can be better than with traditional bookies. But punters should be aware that there are considerable risks to laying bets on exchanges.
If you lay a bet and the odds are long you can potentially lose many many times more than the stake. Always ensure you fully understand the risks involved with laying bets as they can be large.
Best bookies for specific sports
If your focus is on a single sports take a quick look at our comparison tables for these sports.
How Online Betting Exchanges Work
These offer by far the best odds around because you are not actually betting against the bookie. You are betting against other players. You can also bet on something not happening, so if you think the favourite doesn't stand a chance of winning you can "Lay" them. Let's look at Brazil as an example here. They are currently 4.2 on Betfair which means if you "Back" them to win with £10 you will win £32 (£10×4.2 = £42 less your stake of £10 = £32). But, if you think they will lose, you don't need to bet on every other team, you just "Lay" them. You essentially become the bookie and accept a £10 bet at 4.2 from someone else. What this means is that if you "Lay" them for £10 to win and they do not you get the £10 someone else staked on the bet. However, as the odds are 4.2 if you loose you end up paying out £42 to the person who bet against you (£32 win liability and the £10 stake). So you stand to make £10 but lose £32.
The key to winning with betting exchanges is finding the best odds. For example you might also learn how to join on different online betting promotions, so on that section of the site our top list will display you the best odds
There are three main betting exchanges which we have listed below. Each of them offer a welcome bonus once you have deposited funds. It is always worth opening accounts with all three and funding will a token amount of £50 to get the welcome bonus. The betting exchanges give new customers extra money to bet with as part of their strategy to increase business as they assume you will come back for more after your initial bet. This is fair enough and a good way to increase your betting budget.
What are the exchanges in horse racing?
Betting exchanges offer the opportunity for anyone to both back and lay. By way of example, if someone thinks Team A can win a contest, he may wish to back that choice. Even a bookmaker offering the punter that bet will be putting that choice. Both parties will agree the backer's stake and the odds. The place just markets in horse racing are also an excellent approach to oppose or back a horse. You no longer need to choose your horse and decide whether it back to win or each way. You can now back it place only, or even place a horse you do not fancy for a location. Before exchangescame about if you did not fancy a horse the only way to oppose him was to attempt to choose among the additional horsesto win.
Free Betting Exchange Bets
Betting Exchanges are wonderful things. They add a competitive edge to gambling that you just don't get with traditional bookies. The best betting exchanges have fantastic liquidity on all the major and most of the minor markets that enable you to bet against other gamblers, not the house. The house takes a commission on winnings so the odds are always better. Because betting exchanges don't make more money when you lose the welcome offers are not as good as fixed odds betting sites, but they still have some good incentives for new players to open an account.
MatchBook – Free £50 cashback when you join.
Founded in 2008 Matchbook is one of the fastest growing betting exchanges. Because of it's more international approach there is often better liquidity on major events. Customers can also bet in the majority of major currencies including USD. Read Matchbook betting exchange reviews here.
Get started with Matchbook here.
Betfair – Free £10 bet when you sign up.
The best overall gambling website by far. In all aspects and games. I have always loved the Betfair customer services and they treat customers more like clients. Some of the best functionality and range of markets too. Get £10 Betfair exchanges welcome offer when you sign up and deposit funds into a new account. Read Betfair betting exchange reviews here.
Smarkets – Free £10 bet for new players
These guys offer a slightly lower commission to Betfair, currently 2% so are worth a look. Major markets provide pretty decent liquidity so a good place for casual gamblers to try a bit of arbitrage. The Smarkets free £10 welcome offer is good way to test the platform. Which is probably the most user friendly of all through exchanges.Read Smarkets betting exchange reviews here
Get started with Smarkets here
Betdaq – £25 no lose bet
Once of the original exchanges and because the customer base isn't as large as Betfair they offer a pretty decent welcome offer to entice new players. Once you have deposited some funds you get a £25 BetDaq welcome offer no lose bet and some pretty decent odds and markets.
Get started with BetDaq here or read our Betdaq review
Is there a list all bet exchanges?
Yes, but it's not very long, there are only four. Smarkets, Betfair, BetDaq and Matchbook. They are all basically the same, but some charge more commission, some have better liquidity. Others focus on US sports and one is the best bookie in the world. Check out our betting exchange list with the comparison tables one the site.
What are the best betting exchanges in the UK?
The best betting exchanges in the UK depend on what sort of sports trader you are or if you are a matched bettor. Betfair is the most established betting exchange, followed by Betdaq, with Smarkets and Matchbook nipping at their heals by the increase in matched bettors looking to lay off bets. Both exchange are improving in terms of liquidity and markets on offer.
Is Ladbrokes betting exchange and good?
Don't bother, the Ladbrokes exchange is just a white label of BetDaq, who they now own. Just go direct to BetDaq.
Does Betway have a betting exchange?
No, There is no Betway exchange for sports trading. Just straight betting. If you're a Betway customer you can compare alternative bookies to Betway here.
Betting exchange explained: How do they work?
Instead of betting against a greedy bookie who wants you to lose and take your money a betting exchange matches bets of punters who think something will or won't happen. You get better odds because of this. Betting exchanges make money by charging a commission on winning bets.
smarkets review: Are they any good?
Pretty good actually, for more information read our Smarkets review here and see what we and actual customer think.
What to Pay Attention to When Choosing a Betting Exchange?
The betting exchanges we mentioned in this article are all great, so it all comes down to your personal preferences. However, there are some things that you should pay attention to before making your final selection. That's why we decided to cover some of them and help you with your choice.
Let's take a look at what makes a proper betting exchange.
Welcome Bonuses
Welcome bonuses come in all shapes and sizes on online gambling platforms. Those who decide to sign up for a betting exchange will usually get a free bet bonus just for signing up on the platform. These are usually called no deposit welcome bonuses as you're not required to make any deposits to trigger the promotion — just register and confirm your account.
Some sites may offer deposit bonuses where you can get a certain amount of bonus money on top of your deposit. These are not very common for betting exchanges but exist on almost every online casino site.
One important thing to take into account is that every best betting exchange has a welcome bonus. They mainly exist to attract new players to the platform and give them a head start for making their first bet. All in all, welcome bonuses of all kinds are great, as it's always a great feeling to receive a gift as a new user.
Terms and Conditions for Bonuses
If you don't have prior experience in claiming welcome bonuses, we suggest you read the terms and conditions for the gift you're about to receive. Some rewards have rules that you should understand to get the best possible experience once you sign up on a betting exchange.
Essentially, every online gambling platform that offers bonuses has wagering requirements. When you receive your bonus, you need to meet the wagering requirements to be able to withdraw your bonus funds. For example, if you receive £10 and the wagering requirements are 10x, you'll need to wager a total of £100 to be able to withdraw your bonus funds.
Also, the majority of bonuses on every online gambling platform have expiry dates. Once you receive a bonus, you'll be given a certain amount of time to spend it and meet the wagering requirements for it to be able to request a withdrawal. Rewards can last from a day to a month (sometimes even more).
You're probably wondering — why are all these exchanges putting expiry dates on their bonuses? Well, one of the reasons is to make their users more active and engage once they receive the welcome bonus.
Sure, the terms and conditions for some bonuses may not seem great, but these are bonuses after all, and platforms need to make specific rules about them to protect themselves. Without them, they would go bankrupt in a very short time.
Additional Promotions
Many online betting exchanges don't leave their users without additional bonuses once they spend their welcome bonus. What's more, every site has a section where regular users can check out for new promotions. These can be virtually anything, but there are several types of regular promos that stand out from the crowd.
Cashback bonuses are frequent, and they are sometimes even awarded to new players. This type of bonus will grant you some of your money back after a certain period. If you deposit £100 and lose them all in a week, you may request a cashback bonus, if the platform you're using offers it. Once you activate it, you'll get some of the money you lost back to your account.
For example, if a cashback bonus is 10%, you'll receive £10 for the £100 you lost. The primary condition for activating this bonus is to lose all your money, as cashback is intended to make you feel better after a losing streak.
Free bet bonuses are usually just small amounts of bonus money you can receive to make bets on the site. These can either be awarded as a no deposit welcome bonus or as a reward for something you did. For example, if you opt-in for a free bet bonus and bet more than £20 on exchange bets that have minimum odds of 1.5, you'll receive £5 in free bets. In other words, every free bet bonus comes with certain conditions that you must meet in order to receive it.
Refer-a-friend bonus is a simple method to attract new users. Many online gambling platforms, including betting exchanges, offer compensation to regular users who bring their friends. For example, a typical refer-a-friend bonus may award you £10 for every new person you bring to the site that makes a deposit. This is an excellent promotion to claim if you have a lot of friends who are interested in this type of betting.
Betting exchanges sometimes offer promotions for particular sports. They usually provide better betting conditions, odds, and more.
There are many other types of promotions available, and your job is to keep an eye on the Promo section of your betting exchange. Sometimes, these sites would offer one-time promotions for special events, holidays, and more, and that can further improve your online betting experience.    
Payment Methods
To make real-money bets, you need to make a real-money deposit, and that's possible by using an adequate payment method. The good news is that many of these exchanges accept all the popular payment options in the UK, meaning you can make a deposit or request a withdrawal using options such as credit cards, bank transfers, e-wallets, and more.
The most common payment method is a credit card as it is widely regarded as the fastest and the most affordable one. However, many punters also enjoy using e-wallets such as Neteller, Skrill, PayPal, ClickandBuy, and more.
Finally, many users prefer using a more traditional option — bank transfer. This option is a bit slower compared to other payment options, and the fees are usually higher. However, it's one of the most reliable payment options out there, which is why some punters still trust it.
Before you open an account on a betting exchange site of your choice, make sure to check whether it supports the payment method you use.
There are several things you should take into account regarding payment options.
First of all, every betting exchange has a minimum deposit limit. This is usually not a very high amount — approximately £5 – £10. However, some payment methods have higher limits than that, that's why you need to check the minimum deposit limit of the payment method you use, rather than the limit imposed by the betting exchange.
Withdrawals work in a similar way, but exchanges are more strict and control withdrawals more overall. Every exchange has an upper daily, weekly, or monthly limit to how much you can cash out. These limits are usually very high — more than £10,000, so they shouldn't be a problem unless you're a high roller who likes to play with big money. In that case, you should talk to customer support and make individual arrangements.
One more thing to pay attention to is transaction time. Almost every payment method nowadays is instant, except for bank transfer which may take up to several business days.
Although the majority of deposits are instant, withdrawals usually take more time as the platform needs to confirm your withdrawal request. In that case, you need to check the so-called pending time of the site. Betting exchanges usually need up to five days to process payments, but you should check this after you sign up.
Customer Support
Customer support plays an essential role in many online gambling platforms, and betting exchanges are no exception to the rule. These sites can be confusing, especially to newcomers, who usually require assistance once they open an account.
A good customer support team needs to be available all the time and must provide several different contact options for the customers. One of the most common ways you can contact customer support nowadays is by using the live chat feature, which is present on the majority of gambling platforms.
To do it, all you have to do is click on the cloud that is usually located in the bottom right corner of the site. One of the available agents will connect with you, and you'll be able to tell them more about the reason you contacted them.
Apart from the live chat, punters can also contact customer support by sending an email. Platforms either give you their email on their Help page or they offer you to fill in a contact form. Emails are handy if the nature of your issue is not urgent and requires thorough clarification.
Some exchanges even offer phone support, but it's usually not available 24/7. Make sure to check the working hours of the support team on the betting exchange you're part of.
Mobile Betting Exchanges
The entire world is going mobile, and online betting exchanges are no exception to this rule. An increasing number of players nowadays prefers placing bets by using their mobile devices rather than using desktop or laptop computers. That's why many betting exchanges and other similar gambling platforms decided to step up their game and make mobile betting available.
How can you open an account and start your mobile betting exchange journey? There are two accepted ways to do it.
One of them is to use your mobile browser. It doesn't matter if you use Android or iPhone in this case, as betting exchanges are built to fit every mobile OS, as long as you access them using the browser.
Therefore, all you have to do is open your browser, load the mobile version of the site, and log in. You'll notice that the majority of options are there and that you can place bets on the go.
The other option is to download an app offered by the betting exchange of your choice. First of all, you need to check whether such a piece of software is available. Even if it is, you should note that separate apps need to be developed for iOS and Android devices. Therefore, some apps might be available for one but not for the other operating system.
Online Casinos
Betting exchanges sometimes include other gambling options, and one of the most common things you can do — if you're not making bets — is play online casino games. If you like playing games such as slots, video poker, blackjack, baccarat, roulette, and more, you'll probably like the fact that these are all available on some online betting platforms.
Conclusion: Choose Your Betting Exchange Wisely
As you can see, there are many factors to take into account when choosing an online gambling platform — especially online betting exchanges. There are many options out there, and we included some of the best ones on this page.
What matters the most is that all these platforms are licensed and regulated by an official regulatory body, meaning you don't have to worry about illegal operations and scams. All sites featured on this page are safe and secure, protecting you and your funds with cutting-edge technologies.
After you make sure that the site is safe, it's time to pay attention to the overall quality of the offer, number of users, liquidity and more. We took all these things into account when creating this article and the list in it so that you can enjoy top-notch online betting exchange options.
Perhaps one of the most important aspects to cover is bonuses and promotions that are offered to new and regular users. You can rest assured that all sites on this page offer some of the best bonuses in the industry that are bound to give you a head start.
Therefore, feel free to make your final choice and start your online betting exchange journey by depositing money and making your first bet. Once you get into the swing of things, you'll understand why many punters prefer placing bets this way.
Latest News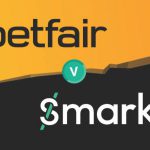 Smarkets vs Betfair – The alternatives to Matchbook, which Is Better? Smarkets was founded in 2008, and it's considered the second largest betting exchange {…}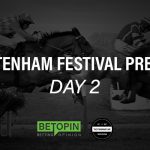 Cheltenham Festival Preview 2020 – Day 2 Tips provided by The Finishing Lines Andrew Halligan. Cheltenham Festival 2020 – Ballymore Novice Hurdle – 2m {…}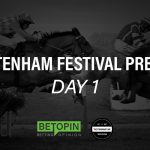 Cheltenham Festival Preview 2020 – Day 1 Tips are provided by The Finishing Lines, Andrew Halligan. Cheltenham Festival 2020 – Supreme Novice Hurdle – {…}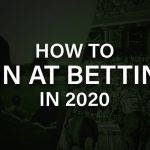 How to Win at Betting In 2020 Sports betting, for many, is nothing more than a hobby or a form of practically meaningless entertainment. {…}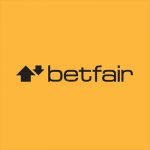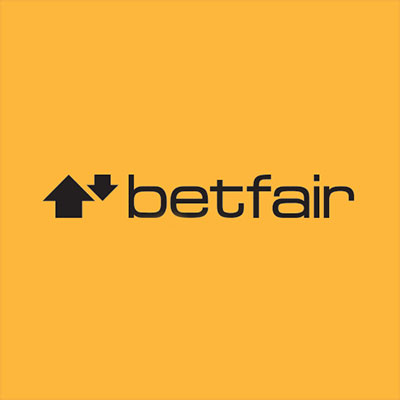 How To Make Money On Betfair When you hear the word 'Betfair', there are a few essentials which are likely to spring to mind; {…}
Betting Exchanges – Backing and Laying Explained​ When it comes to betting exchanges, and especially the concept of backing and laying, the concept can {…}