Betdaq is the second-largest online betting exchanges on the globe, and one of our top review choices as far as betting exchanges go.
As a new customer at Betdaq, you can look forward to a welcome offer that helps reduce commissions and you can even avoid premium charges the likes of Betfair have introduced.
Get started with Betdaq – check out their latest promotions for new customers here.
So we are writing a BetDaq review, but here's what we are really writing "Is BetDaq better than Betfair?"
That I suppose is down to personal preference.
Betfair charges 5% commission, BetDaq charges 2%. So if you care a great deal about that you'll go with BetDaq because it's cheaper, but truth be told most people don't care.
What people care about is what they like. And some people like will Betfair and some people will like Betdaq.
A Quick Betdaq Review
If you're in a hurry, or if you want to gain a clearer picture about Betdaq without going into too much detail, keep on reading this quick review.
Even though Betdaq is much smaller than the leading Betfair, it still has a firm grasp on second place, which is not something that should be taken lightly.
There are many reasons for the second spot, but the main one is the zero commission rate Betdaq offers for most markets. Even the 2% commission rate the site offers on markets like horse racing, football, cricket, greyhounds, and virtual sports is still quite low compared to other exchanges.
What's more, Betdaq is completely reliable and trustworthy, as they use all the proper techniques used in this industry. Plus, they have the proper licenses. You'll see all of this in greater detail in our thorough review, but the fact remains the same, there's nothing to worry about when placing bets at Betdaq.
The only problems you might run into while using Betdaq are things like occasional lower betting volume and thus lower value for odds. Additionally, Betdaq can't have as many markets as Betfair does due to the smaller size of the website, but you will still be able to find most of the markets you need.
Now, with that taken care of, let's go into more detail, by discussing everything you need to know about Betdaq if you're starting to think that this is an exchange you should be using.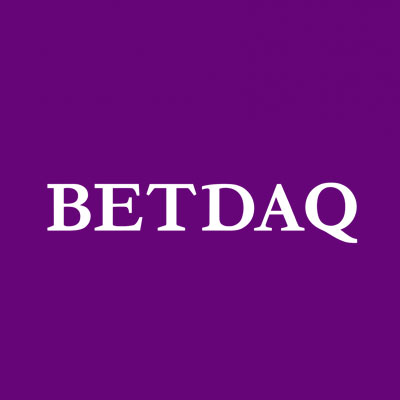 Betdaq Bet £/€10 Get £/€10
Betdaq Exchange
We've put together this Betdaq exchange review to bring you a comprehensive overview of the exchange. The UK sportsbook is operated by Ladbrokes International and the online betting exchange platform is run by Exchange Platform solutions.
Betdaq is regulated by the United Kingdom Gambling Commission, and they have the license number 003367, all of which means that they are a reputable platform for exchange betting. More concretely, this means several things:
Every action that occurs on the Betdaq site is fair and unbiased, so there's no need to worry about being tricked. As we've mentioned at the beginning of our Betdaq review, they are the number two betting exchange in the world, right after Betfair. You don't get to be that without complete fairness and security.
Betdaq completely respects the law, and we can see that in the fact that people beneath the legal gambling age cannot join or bet on the site.
You can be certain that Betdaq is there to help people with gambling problems. Just because they facilitate gambling, doesn't mean that they won't do everything in their power to assistance someone with such a key issue by providing them with the necessary information on how to fix their problem.
The technology Betdaq uses to power the betting exchange platform is not only on par with its competitors, but it's also foolproof and unique. More importantly, other websites use it as well, and it can safely be said that this technology is among the very best in the whole industry.
Founded in 2000, Betdaq never ceased to operate well, and in 2013, the website was sold to Ladbrokes for 30 million euros, and they are still part of the Ladbrokes Coral group. Reviews of Betdaq and reviews of the Ladbrokes group have shown us that the website still enjoys the same quality of service.
So, how does Betdaq work? It works seamlessly. That's because the exchange provides smaller risks and excellent Betdaq odds to punters. Not only does the exchange offer plenty of bonuses and promotions and a massive variety of sports, but they also provide world-class customer care service and an excellent user experience.
Let's get right into the nitty-gritty now with our review. Here's Betdaq explained.
Anything worthwhile for new customers?
BetDaq promotions are pretty good, some decent breaks on commission and you can get your first month's commission back as cashback.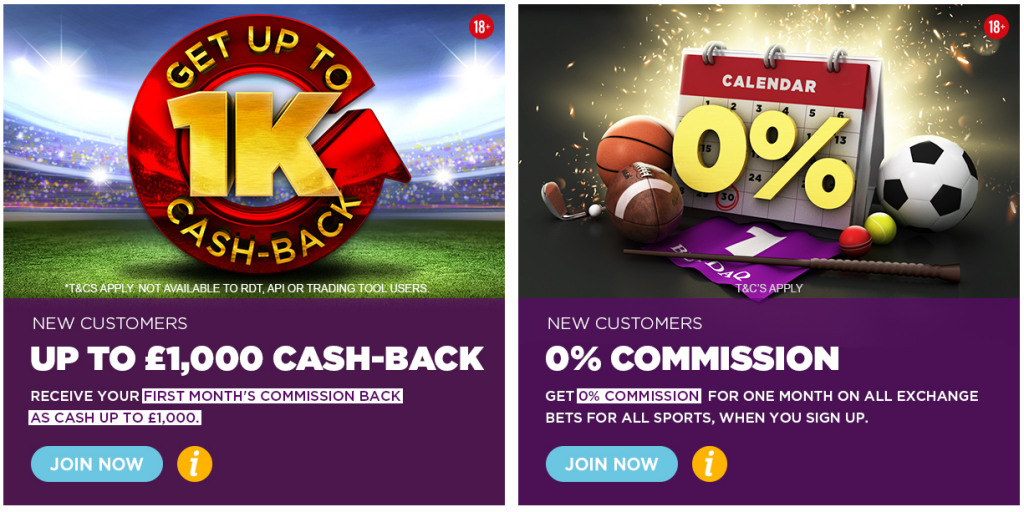 The only thing I can say is that they are not Betfair and that's a good reason to open an account and put some bets through. Not that there is anything wrong with Betfair, but competition is important and there are only really four betting exchanges anyway.
Betfair
Smarkets
Matchbook
BetDaq
They all pretty much do the same thing, that is give access to markets at slightly different costs. They are more like stockbrokers than bookies.
You just like who you like, you'll probably have accounts with all of them and rotate between whatever app is easier to navigate at the time, or whoever takes your fancy.
BetDaq versus Betfair
Now, should you choose Betdaq or Betfair?
They were both founded in 2000 and both have decent liquidity on popular events. Although of course as Betfair is bigger, theirs is better.
Both sort of offer fixed odds – Betfair has its own fixed odds platform since it joined forces with Paddy Power. But so does BetDaq since it was bought out by Ladbrokes.
There is even a Ladbrokes betting exchange, but that's just a reskinned version of BetDaq.
And let's be completely honest here, re-skinned bookies (or white labels) are a bit chavvy. If you're a proper sports trader or after a betting exchange to lay off your matched betting bets you want the proper thing.
What else to BetDaq offer?
Multiples
Casino
Pools
Trading Tips
OK, sure everyone offers this now, so I don't know why you'd open an account with Betdaq and not Betfair if you only wanted one betting exchange account. Which you almost certainly won't. So you will.
Both exchanges operate rather similarly. The winning bets are subject to a minimum commission charge, but prices are usually much better than a regular bookmaker's.
While this is certainly a Betdaq exchange review, we need to consider the differences between Betdaq and other exchanges out there. There are only really two differences in the Betfair and Betdaq commission structure.
Betdaq commission rates and rebates are generally more generous, whereas Betfair charges a premium charge and Betdaq doesn't.
Up until recently, Betdaq offered as little as 2% on bets, which is great if you're turning over decent volumes. They also regularly offer cashback to customers that use the site's trading tools (you just have to remember to opt in to take advantage).
So, again, we ask, Betdaq or Betfair? Well, Betfair doesn't really offer anything to its loyal punters. The exchange's premium charge is taken from winning customers on Wednesdays, and it starts at 20%, going all the way up to a staggering 60%. We know that Betfair dominates the online exchange market, which is probably why they can get away with it – for now.
Overall, both exchanges have their uses. The biggest concern we have with Betfair is the premium charge, which you can avoid by using Betdaq.
Betdaq versus Smarkets
Betfair may be a big deal to punters, but Betdaq and Smarkets aren't far behind, with rather similar offerings that will be familiar to regulars at Betfair.
When we look at Betdaq or Smarkets, we need to consider what's on offer. Overall, the market for market, Betdaq has a better range on offer, covering everything from golf, cricket, and tennis to greyhound racing, darts, ice hockey, and everything in between. Smarkets, on the other hand, is the only market to cover handball but has a narrower selection in terms of horse racing, football, boxing, cricket, rugby, and motorsports.
What about Betdaq or Smarkets for other types of betting?
Well, Smarkets seems to like its politics, offering everything from odds on the next Prime Minister to when Donald Trump could be impeached. Betdaq sticks to sports, but there is an online casino offering which we'll get to in a bit.
As for commission rates, both markets charge 2% on your net winnings across their markets.
Find out more about Smarkets here.
Betdaq versus Matchbook
Compared to Betfair and Smarkets, Matchbook's layout is a little all over the place. But, the design is fine for what it is.
When it comes to choosing between Betdaq or Matchbook, the odds are worth talking about. Matchbook's odds are sometimes presented to three decimal places rather than the typical two. It's somewhat off-putting, but once you get used to it, it just means the matched betting calculators may well give you an accurate result, rather than being a penny or so off.
What about Betdaq or Matchbook in terms of features? Matchbook, we think, lacks some features, particularly a cashout option, rendering it not a particularly viable option for many punters.
Overall, it's the lack of stability that lets Matchbook down. Users have previously complained of balances showing at zero, bets being canceled, and a range of technical difficulties.
Find out more about Matchbook here.
Trading Tools on Betdaq
An interesting thing you may want to know about Betdaq is the fact that it has a great variety of trading tools. This is not something that can be said about either Smartkets or Matchbooks. What's more, they are not open to trading tools in the same manner as Betdaq, as they tend to allow only specific tools.
This is an important plus for Betdaq because as you may already know, having trading tools is a must if you're looking for speed. So, if you want to use tools like Geekstay or Gruss Betting, you'll be glad to know that they are entirely free on Betdaq's website.
The good thing here is that Betdaq gives free access to their API feed to all trading tools, which is not something that everyone does. What's more, the website clearly promotes the use of tools as it also offers free video tutorials for people new to exchange betting. If you're interested in the videos, you can watch them any time and you'll be glad to know that you'll get the chance to learn from professional sports traders.
Betdaq Commission
BetDaq commission rates and offers
Since the smaller players like Smarkets and Matchbook have entered the market trying to win business with discounted commissions of 1.5% BetDaq has lowered their commission rate from 3% to 2%. That's about as good as it's going to get from a major exchange like BetDaq. BetDaq does offer cashback and commission specials on certain events. Overall BetDaq's combination of brand, liquidity, and 2% commission makes them the clear winner when it comes to sports traders exchange betting.
Betdaq has been going all out to attract punters by offering lower commissions and boosting their welcome offer. The Betdaq commission rates are pretty decent, and you can even get your first months' commission back as cash.
Let's take a closer look at the Betdaq commission rates for 2020.
As I mentioned, smaller players like Matchbook and Smarkets try to win business with commissions of around 1.5%. However, the Betdaq exchange commission has been dropped from 3% to 2%. They also offer cashback and Betdaq commission rates specials on certain events. So, their combination of liquidity and a decent 2% Betdaq commission rate, along with pretty decent Betdaq fees makes them a clear winner in the sports exchange market.
The exchange even offers a 0% commission on eligible new punter's first 30 days' worth of bets.
Does Betdaq Have a Premium Charge?
A premium charge is something a betting exchange platform tends to add for winning customers. The more you win, the more charge the platform tends to add.
If you aren't already aware, Betfair has a premium charge, and so do many other betting exchanges. However, while doing our review, Betdaq has shown that is not interested in the premium charge. So, no matter how much you win on your bets, or how profitable your betting becomes on the Betdaq platform, you don't have to worry about a premium charge lowering your wins.
Betdaq Odds
No Betdaq review can be complete without looking at the odds in some greater detail.
In any exchange review, odds are one of the most important features that make up a great platform, so the best thing we can do is compare the value of the odds at Betdaq to other exchanges. What's more, it's vital for an exchange to offer better odds than the bookmakers, so we'll consider that as well.
However, you should know that most betting exchanges offer similar odds as most of them use the same high-quality technology. We can safely say that Betdaq gives similar odds to that of other changes, and they can sometimes be better or worse than the ones offered by Bedaq's competitors.
In the end, what you'll generally notice at Betdayq, and any other betting exchange for that matter is that the markets with lower popularity have slightly worse odds than usual. Thankfully, Betdaq offers great diversity when it comes to markets, so you won't have a problem finding great odds on this platform.
Betdaq Offers
Betdaq provides some pretty decent offers, but it is the Betdaq Welcome Bonus that really sets it apart from other exchanges. With the bonus, new punters who register can get up to £/€25 in free bets, which is generous on its own, but there's also a hearty Betdaq new customer offer of 50% of the exchange's commission up to a whopping Betdaq £/€1,000 cash-back.
But, Betdaq doesn't just stop at the Betdaq signup offers. In fact, punters are encouraged to check in regularly for daily bonuses and match betting on virtual games and races where you can get £/€10 when you bet £/€10. There's even an attractive Betdaq introductory offer at the online casino where you can get £/€30 on casino games.
Terms and conditions, as always, apply, so be sure to read the small print and Click Here for the promotional codes.
Betdaq Free Bet
How to claim a BetDaq free bet
BetDaq doesn't really offer free bets, what they offer instead is cashback on commission. If you want a free bet from BetDaq you're better of claiming a free bet from a traditional bookie who has much better offers. If you are matched better you can use this commission cashback to increase the margins on laying bets.
At the time of writing, though, there were a few free bets on offer. The exchange regularly updates its offerings, but at the time of writing this review, bettors could claim the Exchange Promotion where they stand to get a free bet up to £/€20.
There's also a Betdaq €/£25 free bet and, when you lose on a virtual sports bet, Betdaq promises to refund your stack back as a free bet of up to £/€10 to be used on other virtual sports betting markets on the site. Long-time punters should also check out the mid-week multiples offer where you can get £/€10 free bets each week you place multiple bets of £/€100 or more.
As for how to use free bets at Betdaq, things couldn't be easier for new punters:
• Click on "Bet Now" at the top of the page
• Choose the promotion you're interested in and click on the "Learn More" link
• You'll be directed to the registration page to sign up if you're a new player
• Enter the promotion code
• Deposit funds into your account and start playing with your bets!
Betdaq – Latest Promotions
New customers who open an account at Betdaq betting exchange can claim their share of £1,000 cashback!
This offer is valid on commissions paid over the first 30 days of your account. In other words, sign up to Betdaq today and you'll get £1,000 within your first month, refunded to your account.
This is an excellent promotion, particularly for high-volume traders who are most likely to pay as much as £1,000 in commissions in the first month of trading and betting with Betdaq. All you have to do to claim the £1,000 in commissions is open a Betdaq account and enter the promotion code.
Welcome Offer Terms and Conditions
While you'll find the full list of terms and conditions on Betdaq's website, here's what you need to know:
To release your Betdaq bonus, you need to open a new account, make your first deposit and pay a few commissions.
You'll get your refund on commissions up to £1,000 for your first 30 days at the exchange.
All your winnings can be withdrawn as normal.
It makes no difference what odds your bets are placed at when commission is triggered, it will be refunded.
You have 30 days to take advantage of the promotion.
More Betdaq Bonuses and Promotions
Betdaq wants to keep you punting, so they've put together a decent list of offerings.
1. 0% Commission on Midday Kick-Offs
On Saturdays at Betdaq, don't have to pay any commissions on Premier League games that kick off at 12:30 pm. This promotion is for both new and existing account holders but not those who use API tools. Best of all, this promotion doesn't have any stake restrictions in place for this promotion and the offer is applicable to all exchange markets on the Premier League games.
One big bonus here is that your commission is reversed at the time you place your bet, so you don't need to wait for your refund or get a refund in free bets. It's paid immediately and in cash!
2. The Betdaq Casino Bonus
When you bet £10 at the Betdaq online casino, you get £30 when you open your new player account. This welcome package carries a 30x playthrough requirement of the bonus amount before you can withdraw any bonus cash. To meet the casino wagering requirements, you need to bet at least £900 at the Betdaq casino.
Keep an eye on the Betdaq page for the latest promotions.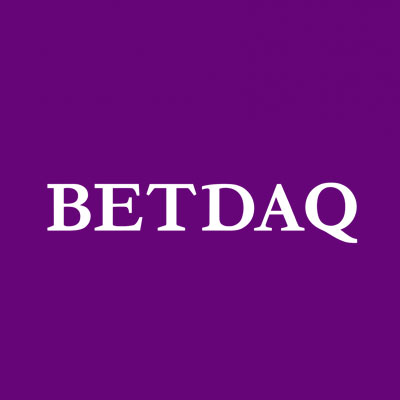 Betdaq Bet £/€10 Get £/€10
Betdaq Free Bets Overview
If you're looking for free bets at a reputable betting exchange, look no further than Betdaq. Open a Betdaq exchange account today and bet a minimum of just £10 and you stand to get a £10 and all your exchange bets for all sports. It doesn't get easier than that!
How to Claim Free Bets at Betdaq
To claim this handy welcome offer at Betdaq, all you have to do is enter the promo code on the registration page and start laying on the exchange or placing your bets.
Make a deposit using Skrill, one of the fastest and secure online payment options around for even easier banking and betting.
Here's what you need to do to claim your £10 free bets:
Click on the Claim Your Free Bets Now link and you'll be directed to the Betdaq homepage
Click Join Now to open a new player account
Complete the registration form and enter the promo code
Bet a minimum of £10 on the exchange at odds of at least 2.0
Get your £10 free bet
Your free bet is valid for exchange for 7 days and is not available to API customers.
Terms and Conditions for Betdaq Free Bet
The Betdaq free bet promotion is only available for a limited time
The promotion is available to new players 18 years and older
This promotion is not available to RDT or API customers
You can find the full list of terms and conditions on the Betdaq website.
Other Promotions
At Betdaq, all customers bet £/€10, get £/€10.
There's also an enticing ITV racing bonus where you stand to get a £/€20 boost on your net winnings. Don't forget to check in with the exchange on a daily basis for new promotions, which are updated regularly.
Betdaq Casino
The Betdaq casino mostly uses software designed for casino table games. The selection of games in the live casino section is small and mostly revolves around roulette and blackjack. However, you can play the games both on desktop and mobile devices and there are almost 50 in-house developed games for you to pick from.
The Betdaq Casino Welcome Bonus is bet £/€10, get £€30. It's a good Betdaq bonus for new players, which means you can get £/€30 just for betting £/€10.
Betdaq Website
As this is where you'll spend most of your time while using this exchange platform, you'll be glad to know that the website is not only secure and of high quality, it's also fairly simple and intuitive to use.
While making our review, the Betdaq website has shown that they care greatly for functionality. More importantly, they've downplayed aesthetics to make sure everything's functional. Naturally, that doesn't mean that the website is ugly, it's as gorgeous as betting exchanges can be! All in all, you won't be disappointed, whatever your tastes may be.
Betdaq Mobile
Whether you're eager to play Betdaq mobile cricket, or just wondering if there's a Betdaq mobile download for you to use on the go, you're in luck.
Does BetDaq have an App and what's the BetDaq app like?
Yes, there is a BetDaq app on iOS and Android. You get access to the same markets that are online and it's a fairly stable alternative to the Betfair app for trackside action. You can download it from the app store, with about 35,000 users. So decent enough for laying and backing bets through mobile.
Should you just use the BetDaq mobile site instead?
To be fair though, the mobile site is just as good and in some cases, I actually prefer using mobile sites rather than apps.
The Betdaq exchange app offers pretty much the same functionality as the desktop version. While Betdaq for iOS is somewhat basic and lacking in key features, you can still make bets during Betdaq in-play on the Betdaq mobile site and play at the site's online casino.
Summary:
Betdaq – How to Open An Account
Launched in 2000, Betdaq was soon acquired by Ladbrokes and is now one of the biggest betting exchange operators on the market. This site differs from traditional sportsbook sites, in that you can bet against other punters rather than using a bookie's odds.
Creating a new account at this betting exchange is very quick and easy. In fact, you can be up and running in a matter of minutes and taking full advantage of Betdaq's latest promotions and free bets!
How to Open a Betdaq Account
To sign up with Betdaq and grab those bonuses and free bets, follow these steps:
Step 1 – Head to Betdaq
Head to the Betdaq page to open your new player account.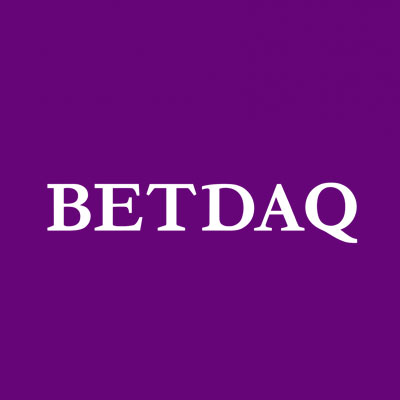 Betdaq Bet £/€10 Get £/€10
Step 2 – Join Here
When you get to the home page, you're presented with a new customer welcome offer and a Join Here button at the bottom of the ad. Click it!

Step 3 – Fill In Your Details
You'll be directed to a form when you can fill in all your personal details and choose a username and password.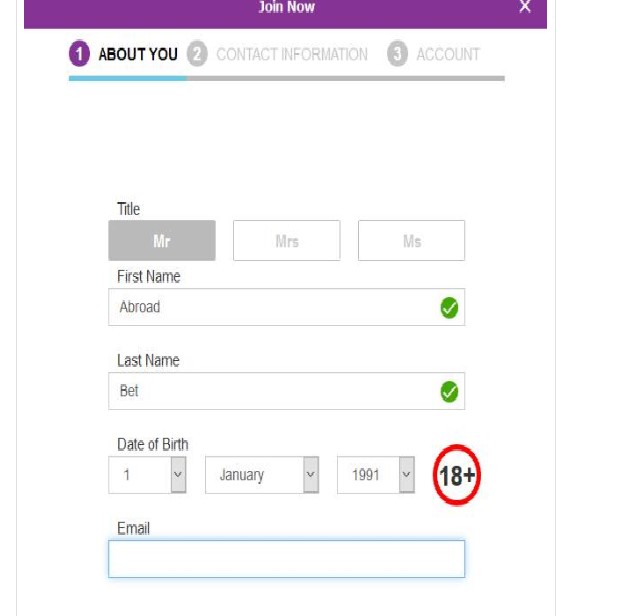 Details include:
Title
Name
Surname
Date of birth
Email address
Enter the promo code at the bottom of the form.
Read the Privacy Policy and Terms and Conditions and then click Open an Account.
Step 4 – Verify Registration
Check your email for a verification message to complete your registration. You need to verify your account and activate it before you can make withdrawals. For this, you must provide proof of address, proof of identity, and a recent bank statement.
Making a Deposit at Betdaq
Betdaq accepts a wide range of payment methods for you to fund your account.
These include:
PayPal
Credit and debit cards
Neteller
Paysafecard
Skrill
The maximum deposit you can make depends on how long you've been a customer and whether you've passed your security checks. You can increase your deposit limit by contacting Betdaq's customer support team and emailing proof of ID over to them along with a letter requesting your new limit.
The minimum withdrawal amount at Betdaq is just £10 and the daily maximum with a credit or debit card is £15,000. All withdrawals from this top-class betting exchange are subject to relevant security checks and take anywhere from a few hours to a few days.
The time it takes for your withdrawal to reach you varies significantly, based on the payment method you've opted for. However, in general, most withdrawals take around a single day, while in some rare occasions, they can take up to five working days to reach you. All in all, decent times when compared to the rest of the industry.
When it comes to fees, you'll be glad to know that Betdaq has no withdrawal fees of any kind, and the only fees you can find here are the few commission rates that are above the usual 0%. Besides that, there is nothing to worry about.
Betdaq Markets and Liquidity
Now, let's talk Betdaq liquidity 2018. Whether you are a horse racing fanatic or football crazy, or like a flutter on greyhound racing, there's something for everyone.
If you're a major high-stakes punter, you might not be too pleased with the amount of money available to back and lay on certain events, and that's when you may want to consider Betdaq as your secondary exchange.
However, the bigger the event, the bigger the horse racing liquidity, greyhound racing liquidity and other market liquidity. It's when you start looking through the less popular markets that you might find issues, such as struggling to get larger wagers matched.
The exchange has recently added the opportunity to place multiples on its site, which isn't actually part of the exchange, but still a nice little addition with highly competitive odds.
As for the markets on offer, you will find:
• Aussie rules
• Cricket
• Basketball
• Boxing
• Rugby
• Horse racing
• Greyhound racing
• Football
• Golf
• NFL
• MMA
Betdaq covers almost every sport you may be interested in, but it also covers things like politics as well. More importantly, you will be glad to know that besides the site covers a lot of sports, it also covers all the major sporting events out there, especially the ones that may interest UK gamblers.
Now, if you truly want to have everything, you'd be better off with Betfair. However, as we've already mentioned in the part of our Betdaq review that covers how it compares to Betfair, both have their uses. The average commission rate is worse at Betfair, so you'd be better off using Betdaq if you want to spend less on commissions.
Essentially, if you want the best experience, it's better to use both, which is why Betdaq is the usual backup to punters who primarily use Betfair.
In-Play Betting
In-play betting exists on Betdaq, and both backing and laying are available. You can find the list of markets that can be turned in-play on the right side of the website, or in the app. Once you choose and click on the market, you'll be taken to a page where you may bet on live odds.
Security and Regulation,
At Betdaq, security is tight. Your card details are encrypted when depositing money, and the secure payment service providers include Allied Irish Bank and PaymentTrust. Security measures are regularly reviewed, too, to ensure the highest and tightest levels possible.
Funds in your account are held by a trusted company that protects your money and preserves the exchange's integrity.
Betdaq is regulated by the British Gambling Commission and the Gibraltar Gambling Commission, making this a safe betting exchange to use.
Payment Methods, Withdrawals and Deposits
When it comes to Betdaq deposit methods and withdrawal options, there are some decent choices, including the usual debit and credit card options along with popular e-wallets. There's also a 0% charge on Irish and UK debit cards, while credit card users incur a 1.5% charge on all deposits. There's no charge on e-wallet Betdaq deposit methods.
Once you register, you'll be able to deposit funds. As for Betdaq deposit limits, they're a reasonable £5,000 per day, and there's a Betdaq minimum deposit requirement of £10. You can also ask customer service to increase your deposit limit.
Best of all, there are no withdrawal fees.
Customer Service
Now, on to Betdaq customer service – a service that often makes or breaks a site. Fortunately, it's a thumbs up for Betdaq owners who provide a Betdaq live option along with a phone number you can get hold of the team on, which is 08701781 012. This is the UK contact number. Irish punters can call 01 673 3360 when they need help. You can also email the Betdaq customer service team at helpdesk@betdaq.com.
Betdaq Tips Check
What are BetDaq tips like?
In theory, they should be better. It's a bit odd when normal bookies give betting tips because they make money when you lose bets. So surely there is a massive conflict of interests there. However, betting exchanges make money on commissions from winning bets. So it makes sense for them to try and help you out a little. BetDaq betting tips are good enough, but if you want some proper statistical analysis you are better off going with someone like Stratabet and then trading through Betdaq.
While the tips aren't the best, we have to remember that betting exchanges do make money on commissions from your winning bets, so it just makes sense that they do try and help you out, if only a little. Betdaq's betting tips are pretty average, but the site also runs Trading Tools where, if you want to become a better trader, you'll find everything you need right there. There's also a fairly decent tips section for virtual betting that you might find handy.
The Future of Betdaq
If you're interested in joining the platform, you may be wondering about its future. It stands to reason that you would want to know whether the platform is there to stay for more than a year.
What we can safely say at this point is that Betdaq is definitely here to stay for a long time. As the platform has been around for two decades, without faltering, this fact is not likely to change any time soon.
On top of that, we have some helpful news about the company's plans for the future.
The 2% commission fee Betdaq has on a significant portion of markets is here to stay, and the people from the company have stated that they don't have any plans to change this. This way, the liquidity will continue to grow, which is certainly a good thing.
The very fact that the liquidity has been growing for Betdaq for a while now has made the platform better, which is a noticeable thing to people coming back to Betdaq after a while. What's more, many have thought that the platform isn't good enough, which is an opinion we have seen in a few reviews from the past. However, most of them have recently changed their opinions as the liquidity has improved substantially, and will continue to improve in the months to come.
The company is also working on finding more sponsors and reaching more events as well.
All in all, the future seems very bright for Betdaq and thus Betdaq's users.
BetOpin's Verdict
We'd say that Betdaq has done a good job at keeping a grip on its world-class reputation as one of the biggest online betting exchanges in the world. But, there is always room for improvement. The market offerings, though, are extensive, and the lack of withdrawal fees along with enticing bonuses and promotions means we give this exchange both thumbs up.