Smarkets Overview
A betting exchange is different from a traditional bookmaker in a couple of ways. Punters on a betting exchange are betting against one another and not against the bookmaker. This removes risk from the bookmaker and pits the punters against the wagers of one another. They also allow punters to back and lay wagers against one another.
Smarkets is commonly seen as one of the top betting exchanges in the industry. They only claim a 2% commission on winning wagers, which is lower than many of their competitors, such as Betfair. Betfair takes a 5% commission on winning wagers. This sets them apart from the beginning.
They offer odds on all the best markets and they also offer some that are considered to be novelties, like world politics and entertainment. They deal with odds that are going on at the current time. They do not deal with upcoming events or things that are going to be happening in the future. They have employed a simplified system that allows them to provide a great service to their customers.
Readers will find out why Smarkets is looked at as one of the best betting exchanges on the web.
Sports Betting Welcome Offer & Promotions
Smarkets is a simple and clean-cut site in that they do not really deal with bonuses and promotions other than their welcome offer. The small, flat rate commission that they gain is the way they set themselves apart from other betting exchange sites. Their welcome bonus is minimal, but it is a great way to get punters on the site and interacting with all that Smarkets has to offer.
Let's go over the welcome bonus offer and other promotions from Smarkets.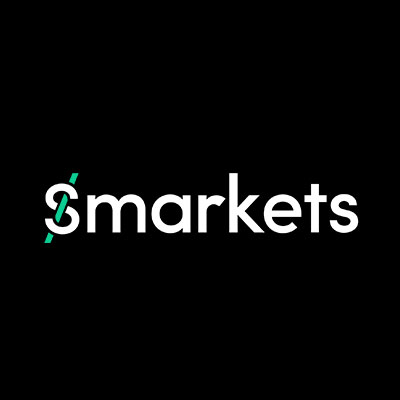 Get 0% Commission for 60 Days AND a £/€10 Cash Refund
Welcome Bonus
Although Smarkets doesn't pride itself in promotions and free bets, they do offer brand new punters a £10 welcome bonus. This bonus requires a £20 first deposit made via card or direct bank transfer. At least £20 worth of bets will need to be made in a single bet or a combination of bets.
The bonus funds will not be available to those who use prepaid or e-wallet cards like Skrill or PayPal. This £10 will be added to the account after the first loss. It can be viewed as a cashback offer for a punter's first loss on the site.
Players that make their first deposit using Skrill, Neteller, PayPal, a virtual or prepaid card will not be eligible for the welcome bonus offer. You can make your initial deposit via card, bank transfer or Trustly if you want to claim the promotional offer. Moreover, if you don't use the bonus in the first seven days of receiving it, the bonus will no longer be available. For more information, visit the site and read the terms and conditions.
The Product, Sports, and Markets
There is no lack of markets and options at Smarkets. They cover all of the usual markets and many of the unique ones as well. American football, Football, horse racing, tennis, baseball, basketball, rugby, motorsports, cricket, and boxing. So, players that are interested in more than placing simple wagers on the winning team can opt for more adventurous bets on less conventional sports markets. These are not the only markets that they offer for punters to get in on.
They even have markets for punters to get in on that are unconventional. They have betting odds for politics including UK, World, United States, and European politics. They have current affairs odds on the Managing Director of the IMF and the next Governor of the Bank of England. Smarkets even has odds for current affairs like the BBC Sports Personality of the Year 2019. For example, you can place a bet on the US election, like who's going to be the next president, the winning party, the gender of the next president, and so on.
In-Play Betting
Smarkets makes their In-play betting odds very accessible for punters. These odds are found on the left-hand menu on the home page. They offer services for in-play betting in many of the major sports like cricket, football, baseball, and tennis. It is not the most extensive in-play option as we have found at other sites, but the standard markets are there.
One of the nice features of their in-play betting service is the Instant Match feature. Punters are able to take a bet at the requested price without having to wait for the counter to hit zero. This can make the in-play service seamless and easy for punters.
Smarkets Latest Promotions
Many punters would argue that the betting exchange market has mostly been dominated by Betfair since the peer to peer betting activity became popular back in the late 1990s. Betting exchanges can be hugely profitable, as we've seen over time, and Smarkets has been one betting exchange to stand the test of time and provide exciting and profitable trading since 2008.
With Smarkets, it's not a case of "same old, same old" at all. In fact, this is one top-notch betting exchange that many punters prefer to do business with, and considering the welcome bonus and flat commission, it's easy enough to see why.
Smarkets has been in the game for some time now, but they are not that high on promotions and bonuses. That means their primary business isn't based on promotions but more on attracting new users with their sports betting markets. Currently, you can only find one promotion on the site — the welcome offer.
The Smarkets Betting Exchange Welcome Bonus
Let's start with Smarkets warm welcome to new punters. Firstly, the bad news is that this exchange doesn't offer free bets. The good news is that if you open a new account today you can claim a risk-free £10 bet when you make a minimum deposit of just £20.
The terms and conditions for the bonus are straightforward. Simply make your minimum deposit by bank transfer or card. Your first losing bet is then refunded up to the amount of £10. Your bonus expires after a week of not being used and it cannot be combined with any other promotions from the site.
While this may not sound like a big deal, it's worth keeping in mind that Smarkets offers an industry-low commission. In fact, it's less than half of what other exchanges offer. So, remember that when you're weighing up Smarkets against other sportsbooks and betting exchanges.
Smarkets Free Bet
Start trading with Smarkets betting exchange today and you'll get a £10 free bet along with low commissions of just 2% on your winnings.
This welcome offer is available to new Smarkets customers who open an account and make a low deposit of just £20 or more. The exchange will give you a 100% rebate on any losses up to the amount of £10.
Smarkets is a peer to peer betting exchange, which means the odds on most sports markets at Smarkets are a little higher than those offered by traditional fixed odds bookies. That means as a punter you can capitalise on your fancies and lockout profit by laying and backing selections.
What's more, the low 2% commission fee means any extra profits you make aren't eaten up by the betting exchange.
How to Claim Free Bets at Smarkets
Claiming your £10 welcome bonus at Smarkets is super simple. The process is not that different than any other registration process at an online site, and claiming the welcome bonus is as easy as 1-2-3!
Follow our step by step guide on how to open a Smarkets account
Make your first deposit of at least £20
You'll receive a refund up to that bonus amount for any losses
Smarkets betting exchange offers an advanced trading platform, making it a prime destination for all your sports, current events, and politics trading. There's everything from Rugby and Football to Golf, Cricket, Motorsports, Baseball, and everything in between.
Best of all, commission rates seem to be the lowest in the industry, so you'll want to grab your Smarkets free bets right away!
Smarkets Free Bets Terms and Conditions
While your loss of up to £10 is refunded immediately, you must use your refund within 7 days of it being issued. After 7 days, any remaining rebated funds will be forfeited.
That's it as far as offers and promotions go at Smarkets. It may seem sparse, but the exchange's commitment to providing exceptional sports trading experiences puts them in the first place when it comes to investing your money.
If you want to withdraw money, you need to place a bet as low as your qualifying deposit (or higher, of course) on any market combinations within the promotional period. If not, the rebated funds will be considered forfeited.
The bonus is available only to one person per household, account, family, email address, shared computer, same payment account number, and similar.
Odds and Markets at Smarkets
How much commission is taken from your winnings is a big deal when it comes to betting exchanges, and Smarkets' low 2% rate is one of the lowest around. If you are wondering why you should move from your regular betting site to Smarkets, the low commission of only 2% is one of the main reasons why players opt for Smarkets next to other well-established betting sites where commissions are typically at 5% or more.
Aside from the commission, there are no additional charges, such as charges for winners that some betting sites impose. The lower commission is a better fit for any player that's trying to maximize their winnings. Sometimes you can find incredible promotions at Smarkets when they do not have any commission fees and you can profit 100%.
Besides the usual suspects like football and horse racing, Smarkets provides exchange betting for baseball, golf, motorsports, tennis, cricket, politics, current affairs, and a whole lot more.
Not surprisingly, the current affairs section of the site is quite eye-catching as you can find many interesting bets from the world of finance, environment, or you can place a bet on Time magazine's Person of the Year or winners of the Nobel Prize. The possibilities are endless if you decide to open an account with Smarkets.
As a peer-to-peer exchange, the odds on all the markets at Smarkets exceed those offered by traditional sportsbooks and that means you can capitalise on your favourites and lockout a decent profit.
Sign up to Smarkets today and see for yourself!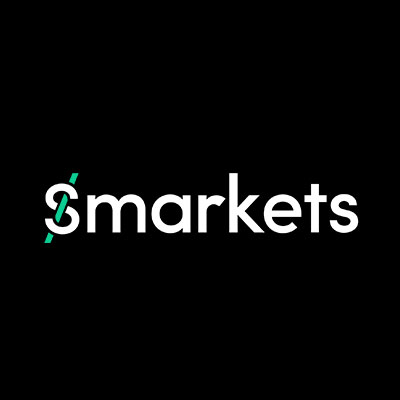 Get 0% Commission for 60 Days AND a £/€10 Cash Refund
More Promotions at Smarkets
Smarkets differ from many other online betting sites in that they don't really deal with promotions. You won't find any other promotions on this site, like free bets or money back promos. Smarkets' main selling point is their meager 2% flat rate commission.
Betting at Smarkets
As with any other betting site, users can find many available bet types if they join Smarkets. Players are spoilt for choice, meaning that there are more than two or three conventional bet types on this online betting platform. However, Smarkets is an exchange market, so placing bets is a bit different than on regular sports betting sites. So, let's take a look and see what you can expect upon signing up.
Lay Betting
Once you take the low commission into consideration, there's no reason why you shouldn't open an account at Smarkets if you're looking for an easy way to turn a profit. If you haven't placed a bet on an exchange sports betting site, there are a few things you should know before jumping in.
Basically, when you're placing a lay bet, it means you are betting against someone (a team or a player). When you open a game or event you want to bet on, you will need to select the blue box with odds to place a bet. For example, you're betting against Manchester United to win, meaning that you will win if Manchester United loses or the match ends in a draw.
Furthermore, you can alter the odds to your liking if you select back stake in default settings, where you are presented with liability and a return. The back stake is the amount you will win with a winning bet and liability is the amount you will lose if you lose the bet.
Take a look at the available options in the setting section to get familiar with all the possibilities Smarkets offers.
In-Play Betting
In-play betting at Smarkets is frequently regulated as the site wants to make sure users do not take advantage of the site. All in-play bets are delayed by four and eight seconds for darts and horse racing events and all other events, subsequently so players do not take advantage of faster streams. Moreover, there's a pending period for these events, but it's regulated quickly and your bets are processed immediately.
Smarkets offers both betting exchange and bookmakers bets for in-play betting with exchanges being more popular for several reasons. With a betting exchange, you will receive more competitive odds since the market depends on supply and demand, while with a bookmaker you can only place bets on the odds they offer.
Moreover, you can take advantage of the back stake we mentioned earlier if you opt for a betting exchange bet, or you can select to only back the winner with a bookmaker.
In-play betting has significantly improved and grown in the last few years. Players have more possibilities to cash out winnings with in-play betting's high odds. It's a profitable betting opportunity that you should explore if you haven't before.
Accumulator Bets
Accumulator bets are nothing unusual at Smarkets, meaning that you can place bets on the outcome of one event. If you win the first bet, then the total return is automatically placed as a bet on the next one, and so on. If one bet loses, you will lose your whole stake. That's why accumulator bets are tricky but profitable because of the high odds.
However, placing an accumulator bet with Smarkets is a bit different than placing it with a regular bookmaker. Smarkets offers an option to lay a pre-made accumulator bet. What do we mean by that? Let's take for example Liverpool, Chelsea, and Arsenal. We want to bet against Liverpool, Chelsea, and Arsenal winning.
So we can place a £20 bet on one team at the odds of 12.00. So, if our bet wins (or Liverpool losses for example), we will win £20. But, if all three teams win (our bet losses), we will need to pay out £220.10.
Since you're placing a pre-made accumulator bet, only £3 will be automatically matched, so you can hope it gets fully matched or you can place a bet at worse odds.
At Smarkets, there are usually a few pre-made bets, so if you're interested in something like this, go for it!
Sign Up to Smarkets Today
If you fancy becoming the bookie, it's time to try out Smarkets. Follow our step-by-step signup process, make your first deposit and you'll automatically receive your welcome bonus following your first loss.
Smarkets is a safe and fair betting exchange platform. The site meets every licensing requirement expected of them and is regulated by the UK Gambling Commission as well as the Malta Gaming Authority.  These are two of the top-ranking gambling jurisdictions in the world, meaning that you can enjoy a safe gambling experience online.
The site continuously advocates responsible gambling and there is always customer support on hand should you need help with anything. If interested in either, you can find both once you scroll to the bottom of the homepage.
Smarkets is a big player in the betting exchange industry and what it lacks in promotions is more than makes up for in sports betting experience.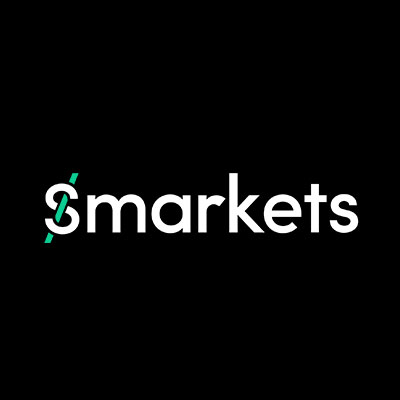 Get 0% Commission for 60 Days AND a £/€10 Cash Refund
Smarkets – How to Open an Account
Smarkets is not your everyday online bookie. It's better described as a betting exchange and one that is quickly growing in popularity. The site offers great odds on sports in decimal format. So, if you like using fractions, it takes a little getting used to.
One thing that's particularly fun about using a betting exchange like Smarkets is that you get to set your own odds on your preferred events. That's because the platform makes use of a peer-to-peer system. So, as long as another punter is prepared to take those odds, you can place your bet and immerse yourself in the exciting practice of betting at exchange betting sites with low commission rates.
Smarkets is an easy-to-use site. From creating an account and funding it to cashing in on your liquidity, the entire betting exchange experience is flawless.
If you're ready to hit the ground running, make sure you check out our full Smarkets review and then follow this easy step-by-step guide to open your new account.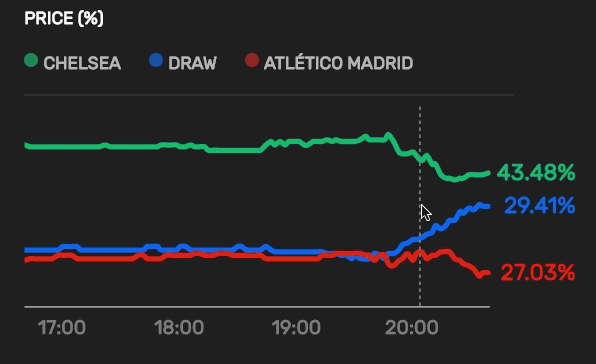 How to Open a Smarkets Account
Step 1 – Create An Account
Head over to the Smarkets main home page and click on "Create an Account" in the top right-hand corner of your screen.


Step 2 – Enter Your Details
Enter your account details, including:
Email
Password
Confirm your password
Date of birth
Preferred currency
Referral/promotion code

Step 3 – Enter Your Personal Details
Enter your personal details, including:
First name
Surname
Phone number
Country
Postcode

Step 4 – Make Your First Deposit
Finally, you'll be asked to make your first deposit at Smarkets. You can also turn on deposit limits at this point, or you can skip this step and come back to it later.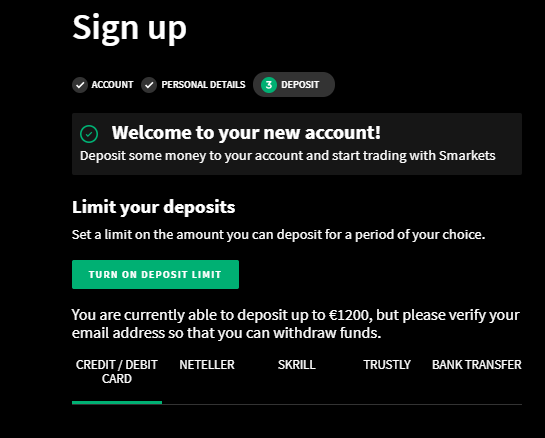 How to Make Your First Deposit at Smarkets
Making a deposit at this betting exchange is quick and easy, so you'll be able to start betting in no time at all.
Here's what you need to do:
Click on the Deposit option. It's the green rectangle on the right-hand of your screen.
Choose your preferred payment method for making a deposit. Smarkets accepts bank transfers, e-wallets, credit, and debit cards.
Enter the amount you'd like to deposit. To qualify for the welcome bonus, you need to make a minimum deposit of 20£ or a €/$ equivalent
Claim your £10 bonus and start backing your favourite matches, players, teams, and games! Smarkets also allows you to trade current affairs and politics and offers an exceptional industry-low flat commission of just 2%.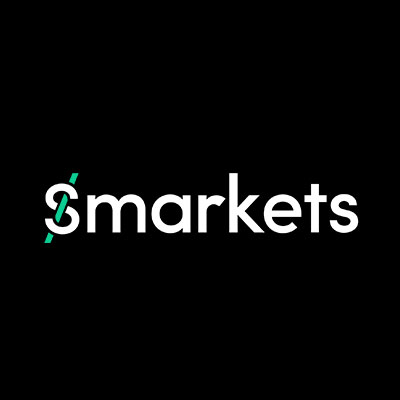 Get 0% Commission for 60 Days AND a £/€10 Cash Refund
Live Streaming
Unfortunately, there is no live streaming of events on Smarkets. Hopefully, Smarkets will meet the market's demands and present a live streaming option of sports events online. It would certainly present the right step in the next direction.
Other Features
Punters are not going to find many other features on Smarkets. They are all about what is going on right now and that is it. They don't offer future events for punters to look at. One of the things that many punters may not like is that they do not offer stats for the odds of the event that they cover. This can be a negative for many. They are a sportsbook that gives punters the odds and they can place their bets.
They do not have a casino section for punters to enjoy. They are strictly a sportsbook and that is it.
Mobile & App
Smarkets released a mobile app in 2017 for Android and iOS devices. Prior to this, the site itself was mobile-friendly no matter what device a user was on. It is simple for users to switch between the full site and the mobile-friendly layout. They make it very easy for users to switch from device to device and there is no issue with the functionality or the look of the site.
Licensing and Regulation
Smarkets carries licenses that cover all of the punters within the geographical areas where they conduct their business. They are licensed by the Malta Gaming Authority, the UK Gambling Commission, and the Revenue Commissioners National Excise License Office. Customers are covered no matter where they are.
Due to their licensing with the MGA and the UKGC, the countries that are restricted include Australia, France, Hong Kong, Switzerland, China, South Africa, Denmark, Czech Republic, Belgium, Turkey, the United States, Italy, Portugal, Russia, Belarus, Ukraine, and Kazakhstan.
Smarkets takes the protection of its customers' funds very seriously. They utilize, both, Transport Layer Security and Secure Socket Layer. They also make sure to keep their customers' funds in accounts that are separate from their business accounts for protective measures.
Customer Support
Smarkets makes its customer support staff very accessible for their customers. They work hard to make sure that they offer a service that their customers are satisfied with and will continue to come back and use. They have an active social media presence on Facebook and Twitter for customers to feel in touch with what is going on at Smarkets. They are also available to handle any and all questions and concerns via email, live chat, phone, post, and Twitter. Email: support@smarkets.com
Live Chat: Available to users who are logged in 24 hours a day, 7 days a week
Twitter: @SmarketsTech
Post: 1 Commodity Quay St. Katharine Docks London E1W 1AZ United Kingdom
Phone: +44 207 617 7413 from 9 am to Midnight
Payments
They provide customers with plenty of options for their deposits and withdrawals. They can utilize bank transfers, Visa or Mastercard debit/credit cards, Maestro, Skrill, and Neteller for both.
For deposits, there is a $10 minimum when using credit or debit cards and a $20 minimum for all other methods. There is no fee charged to the customer for making a deposit. Once a deposit is made, the funds can be used immediately to begin placing wagers.
Withdrawals can be made with the same methods as the deposits, but there are differing wait times depending on the method. There is a handling fee that is charged to withdrawals using credit and debit cards. It will take between 1 and 6 working days for funds to transfer to the customer's account. Bank transfers can take as long as 10 days to be transferred.
Business information
Smarkets was founded in 2008 in London by a team of over 30 experienced software engineers and financial advisors. They set out to create a site that was going to be one of the premier sportsbook betting exchanges in the industry. Jason Trost, the founder, and CEO was an equities trader until he realized the impact he could have in this industry. Trost knew that his team of experts could use their financial expertise and knowledge of trading principles to make this site incredibly successful and popular.
He understood how the system worked and he realized that he could provide punters with higher returns on their bets while reducing the risk for his bookmaking business. He saw the opportunity of creating the Smarkets betting exchange. He created a site that just took a 2% commission from all winnings.
Smarkets is an independent company (not publicly listed or traded) that has reported yearly revenues in the range of around $35 million a year. They employ just over 100 people.
Smarkets has its hands in many areas of the sports world. They have a deal in place with the Queens Park Rangers as well as a horseracing sponsorship with the Jockey Club. They want their brand to be visible to everyone. They want their brand to be a household name through these major sponsorships.
Betopin's Verdict
Smarkets has created a betting exchange that any punter would love to be a part of. They cover all of the major sports that a customer could want to wager on as well as some sports that may not be so mainstream. They also include some fun categories for punters including politics and tv and entertainment.
Let's go over some of the main features of the site to determine whether it's worth your attention.
Trustworthiness
With more than 10 years of online presence, Smarkets has managed to get two of the most respectable gambling authorities to back up the site. Thus, players can make bets and follow results with ease knowing that the UKGC and the Malta Gaming Authority have their backs.
Moreover, the site has a loyal base of users that regularly visit this online gambling market. If you're interested in becoming a part of this community, you will find that this is a secure and trusted platform.
User Interface
Their website is incredibly easy to navigate, and customers can easily find anything that they are looking for. Smarkets has made sure to provide a website that any user would gladly be a part of as all sections are laid out in plain sight. You can easily navigate through the site by using the bar on the left side of the homepage.
They understand the importance of appealing to mobile users with a site that is mobile-friendly as well as an app for Android and iOS users. If you prefer to place bets in-browser, you can rest assured that you will not experience any lags or glitches in the system. In the same manner, the app is highly functioning and lag-free.
Reputation
Smarkets has been part of the online gambling industry since 2008, meaning it has been present long enough to gain a respectable reputation among bettors. We haven't come across many negative reviews, so we can say with certainty that it's highly unlikely you will experience any mistreatment or issues on the site.
Service
Once you choose Smarkets, you choose a respectable site with fantastic service. The customer support staff is friendly and helpful, so if you have any inquiries, be free to contact them via one of the four available methods. Subsequently, there's a variety of payment methods so you can choose what suits you best. The fees are minimal and the deposit and withdrawal options are instantaneous.
Where Can Smarkets Improve?
Although Smarkets is a great betting exchange, they are lacking in a couple of areas. They are limited in their in-play options. They also do not provide players with any statistical or graphical information to aid them in their wagering decisions. Moreover, the site does not offer a live streaming section, making this one of the key features it should introduce so to keep up with the demanding market. A live streaming section in combination with an updated in-play betting section would significantly improve Smarkets' ranking among players.
However, they are a straightforward site that provides their players with great odds and a site that is easy to navigate. They have become one of the top betting exchanges in the industry.
If you have any questions about Smarkets, feel free to ask in the comments. Until then, head on over to the FAQ section.
Remember to gamble responsibly and good luck!
FAQ
Is Smarkets legal?
Yes, it is. Smarkets has been operating since 2008 and it has proven to be a safe and secure place for players. To be specific, the website is licensed by the Malta Gaming Authority, the UK Gambling Commission, and the Revenue Commissioners National Excise License Office.
How do I sign up on Smarkets?
The process of registering on the site is very easy. Once you click on Create an Account on the homepage, you will need to enter some personal information such as your name, email address, username and password, country of origin, and similar. After completing that step, you will need to wait sometime for Smarkets to confirm your account. Once the process is completed, you can make your first deposit and start your betting journey.
Are there any bonuses for new players?
Yes, there are. Smarkets has a unique welcome offer for new players. For a minimum of £20 deposit, you will receive £10 to your account after your first loss.
Which sports markets are available?
Not surprisingly, there are tons of sports markets that you can join on Smarkets. Some of the most popular sports on the site include soccer, horse racing, and tennis. Aside from these three, try out your luck on baseball, golf, cricket, rugby, ice hockey, table tennis, cycling, and more.
Which markets aside from sports are available?
If you're interested in expanding your betting platform, you can choose to make money off of many other betting platforms aside from sports. Smarkets has a current affairs section where you can bet on finance, Nobel prize, BBC license fee, environment, and more. Similarly, you can place bets on politics (UK, USA, Europe, etc.) and TV and entertainment.
Does Smarkets have a mobile app?
Yes, it does. Smarkets has introduced mobile apps a couple of years ago, so players using both iOS and Android devices can join the betting experience while on their mobile devices. Of course, if you prefer not to download an app, you can place in-browser bets on your smartphones and tablets.
Does Smarkets have an in-play betting option?
Yes, it does. Smarkets has an in-play betting section of the site where you can place bets during a game. However, this section is a bit limited compared to other online bookmakers.
How old must I be to sign up on Smarkets?
Users need to be at least 18 years old to join Smarkets.