Horse Racing Betting
Horse Racing Betting Explained
Horse Racing, the land of the immortals, and the industry-breaking bets. Here you are going to find the best horse racing betting advice on the internet.
Despite the popularity of rugby, football betting, and other team sports, horse racing betting holds a very high position in the online gambling industry. Every day is at noon or midnight you will find horses racing in the UK & Ireland or as far-field as the US or Australia.
Each year betting on horse racing turns over around 5 billion a year, which is huge when you compare it to footballs 1.2 Billion.
Before the break-out of COVID 19 attendees at racecourses were hitting an average of over 6 million a year making it the second most attended sport in the UK just behind football.
So, with that said let's go through the types of bets that are widely associated with horse racing.
Bonus Up To £25 Free Bet Plus 50 Free Spins!
This promotion is only valid for new UK QuinnBet customers aged 18 years and over who have yet to avail of a QuinnBet Welcome Offer. Deposit and bet on Sportsbook markets of your choice at odds of evens (2.00) or greater.
Bet €/£10 & Get €/£ 50 in Free Bets
Each bet must contain odds of 1/5 or greater. If you have a live bet on and if you partly cash out, then only the remaining stake will count toward the bonus bet. Your bonus bet cannot be used on the following, Casino, Games, Poker, Vegas or bingo. Bonus bet Credits also cannot be used on the likes of, Tote Pool bets or any other.
Bet €/£10 get €/£30 in Free Bets
You can use these Free Bets to wager on any sports, but they are not transferable to any of the other Betway products (ie Casino, Bingo, Vegas or Poker), which is fair enough, because the casino section has its own bonus. You need to choose which welcome offer you would like to accept, and then opt-in to receive it.
Get 0% Commission for 60 Days AND a £/€10 Cash Refund
New customers only. 0% commission rate on all bets settled within 60 days from registration. First £/€10 in losses refunded in cash. Min. deposit £/€20. Payment restrictions and T&Cs apply.
0% Commission On All Sports for 30 Days!
New Customers Only. 0% Commission on all bets for 30 days. This offer only available to users who deposit via credit or debit cards. User must input Bonus code upon registering. T's and C's apply. +18. Be Gamble Aware.
0% Commission Up To €/£500 on the Exchange
Applies to Betfair Exchange bets & any commission paid within the first 30 days. Refunds occur every Wednesday based upon the activity carried out during the 7 days prior. 2% rate will apply after the promotional period & is offered through the Betfair Rewards Basic package. T&Cs.
Free bets are not valid on Football Jackpot, tote, Other Combination and Multiple Bets (i.e. Lucky 15s). If you do not use your free bonus bets within 7 days, then the free bonus bets will become invalid and be taking from your account.
€/£10 casino bonus sign up offer
You must meet the sign-up bonus conditions
How To The Essential Betting Guide to Horse Racing
Here at Betopin, we want to make it accessible for all to bet on different markets, whether you have prior knowledge or are a complete beginner to horse racing this guide is designed to help you pick the correct market and correct oddsmaker for you to succeed in bashing the bookies!
The various different bookmakers will be explored and broken down, the different markets covered and even a beginner's guide to horseracing included so that Betopin has everyone covered if they are looking to have a bet on the horses.
Sections to be covered are
How to get started on horse racing betting
The go-to betting sites for racing
Most popular racing markets
Horse racing for beginners
This guide is designed so that you as the gambler have every aspect covered before you choose what oddsmaker to bet with and what bet to place and what market to place it on. Horse racing is a deep market with many different bets and options to look through. Choosing the correct one for you can enhance the chances of you placing a winning bet. Who to bet with and why will be discussed next followed by the markets you need to know about and why? Then you can go about smashing the bookies.
Types of Horse Racing Bets
Each evening the top online bookmakers will offer you early prices for horse races that will take place the following day. You will now find that most bookmakers will offer you the "best price guaranteed". This simply means that if you place a bet on your horse at 5/1 the night before and your selection then goes on to win at 8/1, you will be paid a winner at 8/1. The same applies to bets such as doubles, trebles, Luck 15s, and so on.
But be sure to check your choosing bookmaker as some only offer " best price guaranteed" from 8 am of the day of the race.
Now let's look at some of the most popular bets in horse racing.
Betting to Win
This is the most common and simplest bet in horse racing. Simply put, pick the horse you think will win the race and hope he/she duly obliges.
Each Way Betting
An each-way bet is two bets in one. You are betting half of your stake (the amount you bet on the horse) to win and the other half for the horse to be placed.
If your horse wins you get both the win and place side of the bet, but if your horse is placed you only get a certain fraction of the odds.
There are a few variables when it comes to each-way betting, .i.e the number of runners and the fractions on each wayside of the bet. Here are a few examples of that:
There needs to a minimum of 5 runners in a race to activate each way of betting.
5-7 runners payout on the 1st and 2nd placed horses at 1/4 of the odds.
8 or more it is the first 3 to cross the line at 1/5 of the odds
In handicaps, you will get more places for more runners
12-15 runners payout 1st, 2nd, and 3rd at 1/4 of the odds
16 or more, then your each-way places stretch to the first 4 home at 1/4 of the odds.
Here is a quick example – You Bet £/€10 each way Horse A at 8-1 in a 16-runner handicap. If it finishes fourth, you receive £/€30 i.e. ¼ odds x your £/@10 stake plus your £10 place stake. If it wins you receive £/€120 i.e. Your £30 place bet return plus £/€90 for your £/€10 win bet.
But, here is a helpful tip. When you are betting on handicaps be sure to check with your online bookmaker how many places they are paying and at what fraction is each wayside of your bet settled?
With so much competition with online betting you will get some offers in 6 places instead of 4 but at 1/5 of the odd, so be sure to check all the special offers from your online bookmaker.
Place Only Betting
This is a great bet for when a race has a long odds on shot. This takes out the hard task of trying to bet the odds on when you think you found a horse that will place.
You simply pick your selection to place in the race and reduced odds.
Ante-Post Betting
Ante-Post betting has become very popular with the big race meeting of the year. i.e Cheltenham Festival and the Flat Classics in UK and Ireland.
Ante-Post betting markets are commonly under 'Future Bets' in the horse racing section of your online bookmaker.
There is a huge temptation to secure big odds what you consider for the next Cheltenham Festival hero a few months out. But with the comes the risk of ante-post betting.
If you back in any ante-post market and your horse does not run in the attended race that you backed it for, then you lose your stake. But, also with that comes the huge reward of collecting big if he does run and win.
For example, or friends from The Finishing Line have given their viewers on YouTube some great ante-post bets over the past two years, and here are two examples. i.e Al Boum Photo to win the Cheltenham Gold Cup at 33/1, he went on to win at 12/1. And most recently Kameko to win the 2000 Guineas at 20/1 and went on the win at 10/1.
So there is lots of value to be had in the ante-post markets and it's a great way to have interest months out from a big meeting.
There is an exception to this rule when it comes to the Cheltenham Festival. You can get Ante-Post markets that are called 'Non-Runner Money Back' (NRMB). This is still an ante-post market but with the added bonus of, if your horses do not run, you will get your money back.
Forecast/Tricast Betting
Forecast and Tricast bets involve you trying to determine who will finish 1st and 2nd or 1st, 2nd, and 3rd in that order. For a small wager, the reward can be big.
Here are explanations of some of these bets:
Stright Forecast – Pick the 1st and 2nd to finish in that order.
Straight Tricast – Pick the 1st, 2nd, and 3rd to finish in that order.
Reverse Forecast – Pick 2 horses to finish 1st and 2nd in any order.
Reverse Tricast – Pick 3 horses to finish 1st, 2nd, and 3rd in any order.
Multiple Bets
Some of the following bets are very popular in the horse racing and sports world. You can combine short-priced favourites together to get a return or go for the life-changing return with a long odds accumulator.
Double – Combine two horses in one bet, but both horses must win for you to get a return.
Treble – Combine three horses in one bet, all three must-win for you to get a return.
Trixie – Combine three horses in  3 doubles and 1 treble, 4 bets in total. You only need 2 horses to win to get a return. If you prefer to have the prospect of a return from only 1 winner, you can place a "Patent" which also includes 3 single win bets i.e. 7 bets in total.
Yankee – 4 selections in 6 doubles, 4 trebles, and 1 accumulator. You need 2 horses to win to get a return i.e. 11 bets in total. If you would prefer to guarantee a return from only 1 winner, the "Lucky 15" also includes 4 single bets i.e. 15 bets in total. This bet can sometimes include the incentive of double the odds if only one selection wins or a bonus if all horses are successful.
Lucky 31 – combines five selections in the same way as a Canadian or Super Yankee but also includes 5 single bets for 31 bets in total. As with the Lucky 15, there are often extra bonus payments on offer.
Super Yankee – 5 selections in 10 doubles, 10 trebles, 5 four-way accumulators, and 1 five-way accumulator i.e. 26 bets in total.
Heinz – combines six horses in 57 bets: 15 doubles, 20 trebles, 15 fourfolds, 6 five-folds, and 1 accumulator. A minimum of two of your selections must win in order to get a return.
Most Popular Horse Racing Markets
Win or E/W Single
This is a bet on single horse to win or a horse to win or place. You decide on a single horse in a particular race and back your money on that horse. If you decide to place a win bet of €5 euro on a horse it will cost five euro, if the bet is each way it would be ten euro as you must pay to cover the place portion of the bet also.
Forecast and Tri-cast
This bet consists of a person picking horses to come first and second in a race. The odds are combined so the odds are greater for your bet. You can reverse the forecast so either horse can come in either place but this doubles the cost of your bet. A tri-cast consists of first second and third.
Betting W/O
The favourite in every race is the horse that is the shortest price in the race. Oddsmakers will give you a market where the favourite is not in the odds. You can bet on the other horses however, at shorter prices.
Distance Special
In many races where there is a significant favourite, bookmakers will offer distance specials to entice you to bet on the favourite to win by different distances, either short or long.
Multiples
This is a combination of any kind of single bets, either a double (2), treble (3) or more then that into an accumulator. The odds of the selections are added together.
Horse Racing Betting Exchanges
Since the start-up of Betfair back in 2001 betting exchanges has given us a vast range of betting opportunities on horse racing.
As well as giving you the option of backing a horse the same way a traditional bookmaker would, betting exchanges gives you the option of 'laying' a horse. You are effectively acting as a bookmaker in that you offer a fixed price on 'x' horse with a fixed amount. If the horse loses you collect the punter's stake money but, if the horse wins, you pay the punter the amount of the stake multiplied by the odds you offered.
Experienced betting exchange users aka traders are adept in dealing with both win and lay markets with the aim of making a guaranteed profit. But, it takes lots of practice and an understanding of the market to crack this, but when you do, you could be in for some big paydays.
Betting exchanges make their profit from the commission, which varies from 2% to 5%, depending on which betting exchange you choose to use.
In-Running Betting
This is another betting market on betting exchanges that have grown considerably over the past number of years with the help of technology.
Betting in-running simply means once the race goes off you can still place a bet on a horse in the race, but depending on how the horse is performing in the race that will determinant the in-running price.
So, if there is a horse that is inclined to miss the start and you are doubtful of backing him because of that, simply just wait until you see that he has jumped off with the rest of the field and place your bet.
If you are quick enough and sport a fast finisher coming from the back you can easily grab a big in-running price and reek the reward as he crosses the finishing line from your eagle eye.
Rule 4 Deductions
In horse racing, all bets are subject to Rule 4 unless specified or ante-post bets. This rule is simple here to protect the bookmaker in an event of a short price favourite been withdrawn after the declaration of all runners. As a result of that .i.e if the horse was withdrawn just before the off and there was not enough time for a new market, then Rule 4 comes into effect, and the deduction from your winning will be determined on the price of the horse taken out.
If the horse that has been withdrawn is 16/1 or bigger then there will be no Rule 4. You can find more detail on Rule 4 in any of your chosen bookmakers.
Spread Bet on Horse Racing
There are many different ways to bet in the Sports Betting world. You have tons of different sports with many different strategies of betting and it is important to understand each one before actually placing a bet. Today we are going to learn how to place a spread bet on the very Popular Sport of Horse racing. You can do this with one of the two big-spread betting bookies in the UK. We will be learning how to place a Spread Bet. Don't worry if you have never placed a bet on Horse Racing before, we are going to show you the lay of the land.
Promotion is available to 18+ aged individuals who are registered customers of Spreadex. Place a £25 fixed odds bet at minimum odds of 1/2. Get 5 x £5 free fixed odds bets + 2 x £5 free Total Goals spread bets. Ts&Cs apply.
50% Cashback on Spread Bet Losses up tp £500
Offer available to new customers that reside in UK & Eire only. – Eligibility checks and T&Cs apply – for more info see account operating rules. – Receive cashback of 50% of cumulative net losses on all qualifying spread bets placed and settled within the first 7 days of account opening. – Cashback credited to your account up to a maximum of £500. – Only bets placed AND settled on real spread betting markets will be considered as qualifying bets. Any bet that settles outside of first 7 days will not count. – Virtual spreads games and fully, partially or reverse closed bets excluded from the promotion. – Promotion available to one Sporting Index customer, per household, per address, per shared device and/or per shared IP address. – Full terms apply. – Sporting Index Ltd are regulated in the UK by the FCA (ref: 150404). Spread betting involves risk. Losses can exceed deposits
£500 Money Back Guarantee
New Customers only. Minimum deposit £10. Referee and referrer receive £10 cash reward each. Offer valid until 31/10/19. Over 18 only. Additional Terms apply.
The first thing we need to understand is what a Spread Bet is. Many people think of betting as picking the winner out of two teams to win. Spread Betting adds a more complex way of betting on Sports, especially with Horse Racing. Instead of betting on which horse is going to win you might bet on the distance, there will be between the first-place horse and the second-place horse at the end of the race. Now say the betting institution that you are using is saying they believe the amount of paces is going to be between 1-3. You feel pretty good that the first place horse is going to win by 3 paces so you place your bet on it. Now if the first place horse wins by 3 paces you will win the bet. On the other hand, the winning horse only wins by 1 pace you will lose the bet.
Now we are going to dive a little bit deeper into how Spread Betting works in Horse Racing. The really cool thing about Spread betting is you can bet on Winning or Losing. This opens up so many more opportunities to be successful in wagering. Let's say for instance the spread at the Horse Race for how many Lengths will be between the first and second place horse for all races of the day is between 30-34. You are feeling pretty confident that the second place horses are going to do better than the first place ones so you are going to bet $5 per point at 34 lengths on a Sell bet. The winning horses only win by 30 lengths all together and you bought the rights to sell your bet at 34 lengths. That means you make the difference of 34 minus 30 (which is 4) and then you times it by your bet which was $5. That means you made a $20 Profit.
The other type of Spread bet you can make is called a Buy Bet. Say you think the winning horses are going to win by a total of 70 lengths all together and the spread says that they are going to win by 70-74 lengths. You place a Buy bet of $5 to buy the right to bet on the 1st place horses winning by a total of 70 lengths. The horses end up winning by 80 lengths in all so you make the difference between 70 and 74 which is 4 and then times it by your initial bet of $5. That's another $20 profit.
As you can tell the Spread Betting on Horse Racing can be very lucrative if you learn how to do it right. Just take what you learned here and start making some money!
How to choose a horse racing bookie?
BetOpin.com, the home of betting opinion is here to provide you with all the facts you need to make an informed and intelligent decision about which bookies are worth betting with.  If you are looking for a new bookie to place a bet on the horse races there are a few things you need to check first.  The key things to look for in a bookie are:
Best odds
In-play better
Range of market
Withdrawing your winnings
Welcome and sign up bonuses
Betting on Horse Racing, Why is it so popular?
Jump racing, arguably the most popular of the two disciplines in terms of fans and betting. National Hunt racing has been know to be for the purest of horse racing fans. In the depths of winter, you can get sold-out crowds on Boxing Day/St Stephen's Day flocking to Kempton Park to see the world's best 3mile chasers battle it out to be the next King George winner.
Jump races are races that include obstacles for the horse and jockey to jump. These can be small ones better known as hurdles or large ones better known as fences.
Jump racing occurs all year round but it is traditionally a Winter and Spring discipline with the top festival including the Cheltenham Festival, Aintree Grand National Festival, and in Ireland the Dublin Racing Festival and Punchestown Festival/
Jump racing is a test of a mixture of stamina, jumping ability, and the ability to battle. You will find jump horses will race a lot longer than their flat counterparts and look bigger and stronger as they will be more developed and more than likely have more of a jumps pedigree than a flat breed.
Known as hurdlers and chasers, these horses may have run on the Flat in the past or have been bred specifically for Jump racing and bought into training later and start off life in racing called Juvenile Hurdle races open to a horse of 4yo.
The distance of the races varies from 2m all the way up to the 4m4f and the test of the Aintree Grand National.
Some of the top horse racing festivals you would have heard of and here we will give you the know-how and best ways to bet on some of the best horse racing meetings in the world.
Races like the Guineas, Derby, and St. Ledger add huge value to the winning horse as a stallion prospect.
From a betting point of view meetings like Royal Ascot and Breeders Cup have a huge betting turnover in the UK alone. With many of the top horses from Europe and America competing in both meetings, it is a great chance to expand your betting balance with a nice profit.
From a betting standpoint, you can get attached to a particular horse year in year out as most jump horses will stay in training into their teens. The likes of Kauto Star, Hurricane Fly, Red Rum but to name a few help to add to the great stories and excitement over the years.
From a betting standpoint, the markets for jump racing are wildly more available with the likes of the Cheltenham Festival and the Aintree Grand National ante-post market being one of the most popular on the worlds leading sportsbook.
Top Horse Racing Meeting
Cheltenham Festival (Jumps)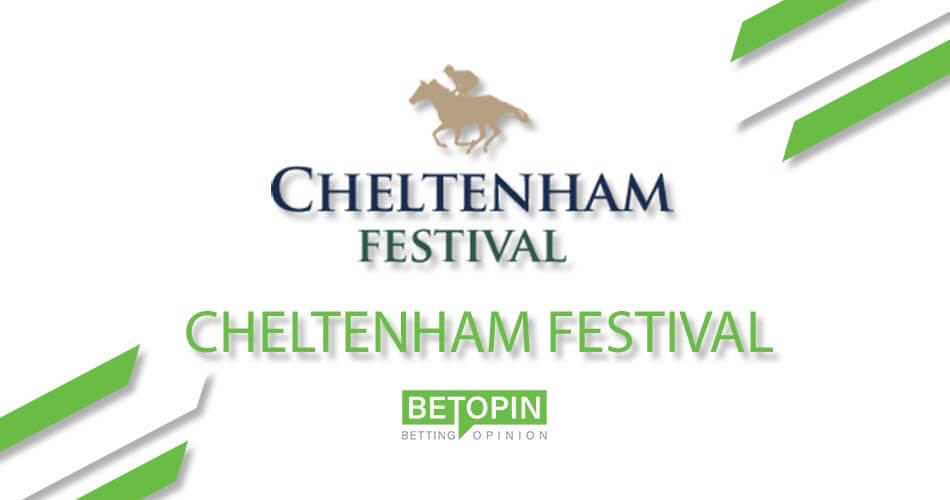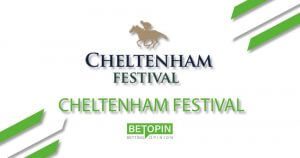 The Cheltenham Festival is by far the biggest betting week of the year with around €172 million been spent on betting alone each year and is also the week when every person in Ireland and UK becomes horse racing experts. With 28 races to get your teeth stuck into you have no end of horses to try to turn the €/£10 into life-changing money.
One gamble in most recent years that sticks out in my mind is the then Karl Burked trained Hunt Ball, who himself started the season as a lowly handicapper only to rocket up the ladder and end up running in the then Pulteney Lands Investment Novice Handicap Chase at the festival, and was back at prices as big as 66/1 on the months running up to the race and eventually went off 13/2 and duly obliged by winning by 8 lengths from White Star Line, sending lots of punters home with a skip in their step.
This is where you can get the value of out your ante-post bets which we discussed early.
I can't think of a better week in the year to start the week by smashing up the winner of the Supreme Novice Hurdle to get you off to a flyer. The months leading up to Cheltenham are like no other. As soon as the last race is run at the festival the talk and money start to go down on the following season's ante-post markets.
The Cheltenham Festival is by far the most active anti-post market when it comes to horse racing. Some of the leading bookmakers don't miss a trick with the popularity of the Cheltenham ante-post markets with most of the big online bookmaker firms gone NRMB (Non-Runner Money Back) on the big 4 races at the festival ( Champion Hurdle, Champion Chase, Stayers Hurdle, and Gold Cup) and the Ryanair Chase. The one downfall with this is that nearly all horses in the non-runner money-back races are clipped in in price. For example, the Willie Mullins trained Al Boum Photo was clipped into 7/2 from 9/2 with most firms, with the plusses obviously been that if your horse does not run in the race you have back him/her in when you will get your money back no questions asked.
For all the latest Cheltenham Festival Ante-Post Markets click the Paddy Power tab below.
Grand National (Jumps)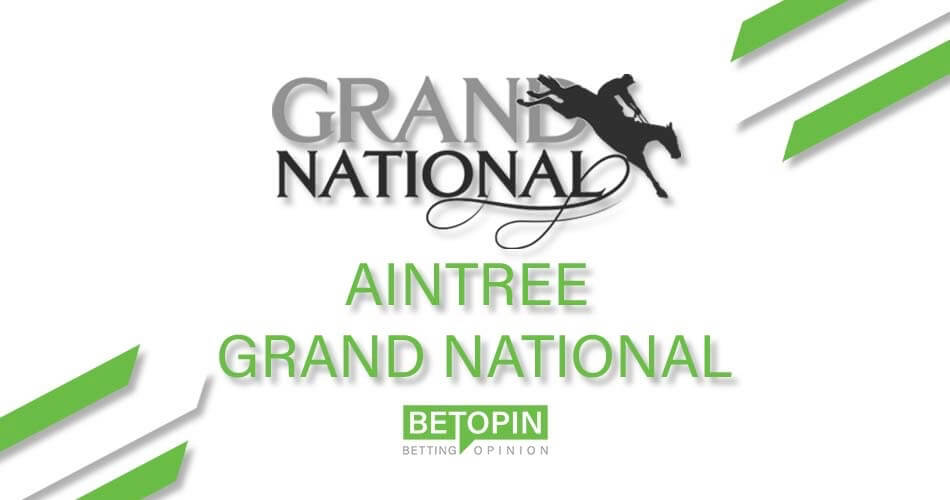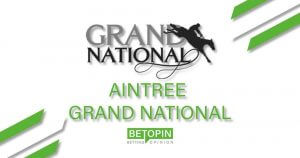 The race that stops a nation, the grand national is the single most bet on the race of the year with around £150 million wagered alone on the race.
The 40 strong field gives everyone a chance to win big. From the local shopkeeper to your granny will more than likely have had a bet on the Grand National. The sight of 40 horses charging towards the first fence of the national in hope that your pick can put in show jumping leaps, draws a huge tv and track audience.
So, of the biggest gambles have been pulled off in this race, with the like of the Willie Mullins trained and Ruby Walsh ridden Hedgehunter were back off the boards into 7/1 like defeat was out of the question. There was never a moment of worry when Ruby and Hedgehunter cruised to a 14-length success.
But the most famous gamble pulled off in the modern era of the National happened back in 2010 when Don't Push got his head in front. It was backed from 25/1 into 10/1 favourite to give trainer Jonjo O Neill, owner J.P McManus their first win in the race. But what made this race go down in history was it was finally the race that A.P McCoy broke his national hoodoo at the 15th attempt.
We have to wait until the 2021 Aintree Grand National to see can Tiger Roll win three in a row.
Will we see another monster gamble again this year? Click here to find all the latest odds and betting tips for this year's Grand National.
The Derby (Flat)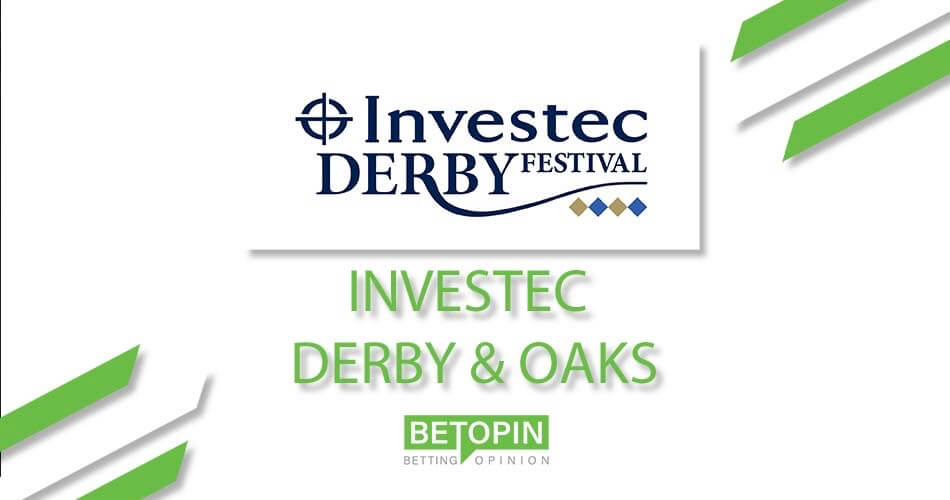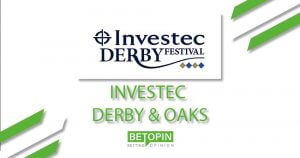 The Derby takes place every year at Epsom Downs the race every flat trainer, owner, jockey, and breeder want to win. Any winner of the Derby will go down in history as one of the great equine stars. Some of the names on the long list that you might recognise that have won the Derby such as Galileo, New Approach, Shergar, Sea The Stars, Golden Horn, and most recently Masar.
Each year you will get 100s of 2yo unraced colts entered for the Derby with very few making the cut. You have the usual suspects at the top of the market, with the master trainer Aiden O Brian dominating the ante-post market every year. If he has a 2yo that wins the Vertem Futurity Trophy from the Racing Post Trophy, be sure to see him top the betting market.
This year we saw another Aiden O Brian horse romp home from the front. So the best bet is to listen to the whispers coming from the Ballydoyle juggernaut.
In terms of the betting side of things, this is a race where the big players come out to play and invest big into the next star. Just before his final 2-year-old race at Newmarket I can recall a bet of £20,000 been placed on Too Darn Hot at odds of 6/1 to win the Derby. Will that prove a good investment come May? I think there is a very good chance that he will be collecting form a downbeat bookmaker after the race.
The fillies also have their version of the Derby with the running of the Oakes the day before. This is also steep in history with winners such as wonder filly Enable, Snow Fairy, Sariska, and Ouija Board amount the roll of honour.
This year's Oaks we have seen one of the most impressive performances to ever come out of the famous Epsom down when Love backed up her 1000 Guineas win with an even more breathtaking performance at Epsom.
We can now look forward to the potential clash of Love and Enable in the Prix de Arc Triomphe at Longchamp this September.
Click here for the latest Derby and Oaks betting tips.
Royal Ascot (Flat)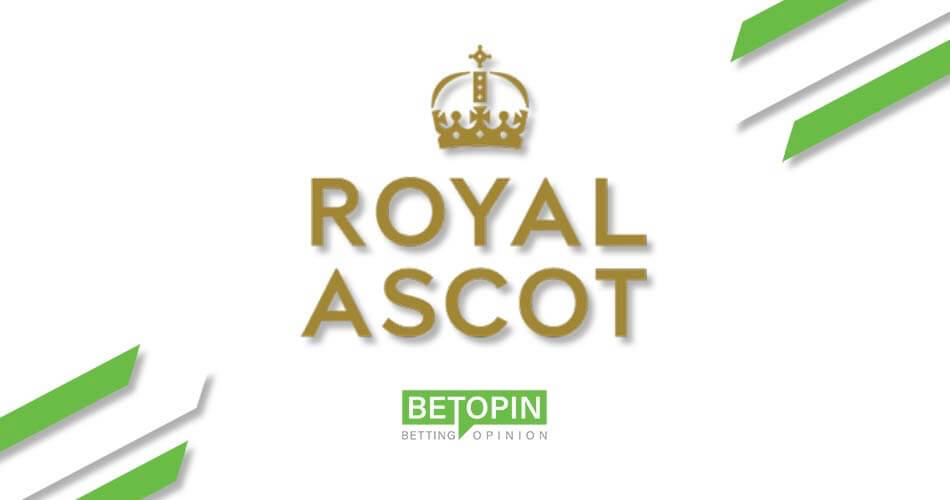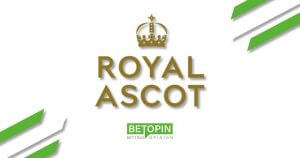 The Cheltenham of flat racing, Royal Ascot provides you with the stars of the flat world coming together to battle over 5 days. This is the most prestigious meeting of the year where the Queen attends each day to witness the greatest horses that flat racing has to offer battle it out.
Like Cheltenham, Royal Ascot has year-round ante-post markets for most of their big races. So, if you see something that has caught your eye and fancy having a bet at big odds for Royal Ascot then there should be no problem in you getting on that soon to be the winner.
Only 2nd to Cheltenham in terms of a betting spectacle, Royal Ascot is 5 days of top-class racing with top-class horses. With 8 Group 1 races and another 19 Group races, there is plenty of top-class action to get stuck into. No day fails to live up to the hype and you can be sure to get great value for your buck on horses that
There is a new trend after hitting Royal Ascot when it comes to a huge gamble and it comes all the way from America. Wesley Ward is known for his point and shoots sprinters and when he aims them at Royal Ascot you better believe that they are speed demons. More likely than not you will be collecting from his star sprinter.
He has introduced us to Breeders Cup superstars such as No Nay Never and Lady Aurelia in recent years.
If you have had one too many glasses of the bubbles then you could even be tempted to get involved in the 'what color the Queen wears' betting market.
Click here to find all the latest betting tips for a Royal week of racing.
Betting Platforms
Have you ever wondered what markets are available when betting on a horse race?
Here is a guide on some of the most popular markets that are used on a daily basis and how they work.
Distance Specials
A popular bet for races with odds on favorites. The distance specials give you a chance to get much better odds on a horse by predicting the winning distance.
You can also get prices on the winning distance of the race which takes out the trouble of picking the horse to do the winning for you.
Insurance Betting
Insurance bets are where you take shorter odds on a horse. For example, if the horse is 3/1 in the normal market you will be offered 2/1 under insurance betting.
This means if your horse wins you will be paid out on the odds taken under the insurance market, but if your horse places you will get your money back no questions asked.
Top Bookmakers That Offer All These Markets
The following exchanges also offer these markets
Horse Racing Betting – The Finishing Line
Here at BetOpin, we have some of the best horse racing experts out there in The Finishing Line. So, any tips, reviews, and odds that BetOpin offers up you can be sure that they are of the highest standard and will set you up to attack all the markets that sportsbooks have to offer.
Horse Racing Betting FAQ
Is betting on Horse Racing better online?
It all depends on how you like to bet. Betting online is much more available to everyone with the technology enhancements today, but you can also still go to your local betting shop where you can still achieve that intimate experience of the betting shop.
Can you win betting on Horse Racing?
Yes, you can, but when you win, you also need when to stop betting and enjoy your winnings.
How different is betting on flat racing to jump racing?
The two disciplines are so much different as you can imagine, but the betting site is much more the same. You have all the same markets in flat as you would in jumps, bar the fallers insurance that you have in jumps racing. In-play, each way, distance, and so on are all available on both codes.
Can a jockey make a difference when betting on a horse?
In some cases yes. World-class jockeys can of course make a huge difference to how a horse can perform, so it is worth taking into account who is riding your selection, but at the end of it, if the horse is good enough it should win.
Horse Racing Latest News