The Road 
To
 Cheltenham – Jump 
Season Betting
Preview 2022/2023
After the end of the jump, the season was cut short due to coronavirus, we look forward to 2020/2021 in a way that we never thought we would have to. 
With so much uncertainty surrounding horse racing at this time, here we will give you something to look forward to with our Jumps Season Betting Preview and our horses to follow for the 2020/2021 jump season, as we start our Road To Cheltenham.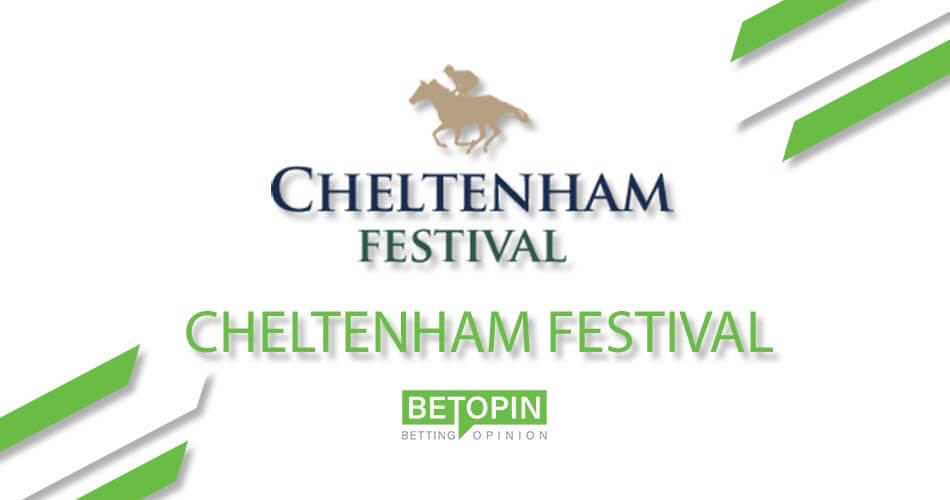 Novice Hurdlers
To
 Follow
Cheltenham Festival Ante-Post Betting 

  Bob Olinger  
Supreme Novice Hurdle – 33/1 – Ballymore Novice Hurdle – 25/1  – Albert Bartlett Novice Hurdle – 33/1 
Trained by Henry de Bromhead and owned by the ever-growing Robcour team, Bob Olinger is one who I think will go under the radar in all the betting markets for the coming jump season. 
Purchased after winning his point to point in November of 2019 for Pat Doyle by no less than 15th lengths. He then went on to make his debut at Gowran Park the week before the 2020 Cheltenham Festival where he was sent off 6/4 second favorite in the market behind the highly touted and well-backed Coqolino of Gordon Elliott. 
Sent out to the front from the drop of the flag by Patrick Mullins, Bob Olinger looked at ease with the task at hand when traveling ominously well throughout. At halfway he was one length ahead of his main market rival, and on the turn in this is where he caught my eye. Within a matter of strides, the one-length advantage turned into 5/6 and keep growing the further he went. Eased down at the line without barely coming off the bridle, Bob Olinger is one for the novice hurdle scene. 
Now, this far out the question is, where might he end up come the Cheltenham Festival come March? 
When you go through the horse racing betting for Cheltenham 2021 his price ranges from 25/1 to 33/1 for the Grade 1 Novice Hurdles. So, let us look at his options. 
We start with the Supreme Novice Hurdle over 2m. Out of the three Grade 1 Novice Hurdles, this is the least likely one I would imagine he will be running in. From what I have seen so far, a breakneck gallop on the first race of the Cheltenham Festival over 2 miles is not what he is looking for. For me, he is a horse that does not lake pace but is also one with an endless bag of stamina. 
This then leaves us with the 2m4f Ballymore Novice Hurdle or the 3m Albert Bartlet Novice Hurdle. So far out from Cheltenham my gut feeling is that as of now the Albert Bartlett over 3m will be the race for him. His Point to Point win was over 3m on soft ground and the bumper win was over 2m2f on bottomless ground in Gowran Park. Traditionally the last day of the Cheltenham Festival is the day where you are more likely to get softer ground than you would on day one when the Supreme Novice Hurdle takes place and on day two when the Ballymore Novice Hurdle is on. 
Another thing to take on board is the Henry de Bromhead has a nack in recent times of sending some of his good novices to the Albert Bartlet as seen when Monalee was second behind Penhill and when Minella Indo winning the very same race at odds of 50/1. This is another factor in my reasoning behind Bob Olinger being a great bet right now at 33/1. 
Cheltenham Festival Ante-Post Betting 


Princess Zoe 
Mares Novice Hurdle – 16/1 
Princess Zoe has started off live for her trainer Tony Mullins in tremendous style. She started off her career in Ireland off a mark of 64 on the Flat and was extremely unlucky second behind Walking On Glass at Navan before going onto the Curragh where she took her field apart. Turning in for home Jodie Townend did not have to move a muscle on this big grey mare as she traveled like a horse that had no right running off a mark of 70 when getting pushed out to the win to win by 5 lengths, but it was the way she has done it that caught everyone's eye. 
After this, she went onto complete a famous double at the Galway Festival by winning Q.R Premier Handicap when shooting through late on to win going away over 2m1f. Dropped back to 1m4 that same week to win with a bit more of a fight, but got the job done again going away. 
I can't take credit for this as one of our loyal followers of The Finishing Line Podcast put us on her at prices as big as 66/1 for the Mares Novice Hurdle on the week of the Galway Festival. 
The secret is well and truly out now that she will be aimed for the Mares Novice Hurdle as said by her trainer Tony Martin. Her owners have already back her for Cheltenham glory and it has seemed to have caught the imagination of a lot of the betting public as she is now best priced 16/1. 
Tony has come out to say if he ever has had a horse that could take him to the Cheltenham winners enclosure, it's her. He is a shrewd trainer that doesn't mince his words, so when he said that, we all stood up and took notice of this lovely grey mare. 
Novice Chasers 
To
 Follow
Cheltenham Festival Ante-Post Betting 

 Captain Guinness 
Arkle Novice Chase – 33/1 
My first Novice Chaser to follow is the Henry de Bromhead trained Captain Guinness. Last seen when brought down in the 2020 Supreme Novice Hurdle two out by a faller. Still traveling very powerfully coming to the second last Captain Guinness was going to play a huge part in the finish. 
This was only the third run of his whole career and to be able to travel so well up to where he was brought down tells me that we are dealing with a horse with a huge engine and endless untapped ability. 
Prior to Cheltenham he won his Maiden Hurdle in a canter and was then only touched off by the hugely talented Andy Dufresne in a Grade 2 at Punchestown (greenness got him beat). 
The plan for him is to go Novice Chasing and when you consider that his trainer is a master at getting his horses to come on so much from their hurdling career and he is one of the best trainers of 2m chasers either side of the Irish sea, then Captain Guinness is way overpriced at 20/1. 
It is likely that he will meet the current Supreme Novice winner in Shishkin as they line up for the Arkle, but he is currently 4/1 best price for the Arkle where we don't know how close Captain Guinness would have got to him.  
So, with that said, Captain Guinness could have any amount of improvement in him. With only three career starts in his life, with two of them being in a Grade 2 and Grade 1 at the Cheltenham Festival we might be looking back come March asking ourselves, how was he 20/1 for the Arkle. 
Cheltenham Festival Ante-Post Betting 

 Monkfish 
National Hunt Chase – 12/1, RSA Novice Chase – 10/1, Marsh Novice Chase – 20/1 
The current holder of what many are saying is the best Albert Bartlett Novice Hurdle in recent memory, Monkfish goes into next season as one of the horses that I am looking forward to seeing jump a fence.  
This big son of Stowaway turned himself inside out in the months leading up to the 2020 Cheltenham Festival. During lockdown on The Finishing Line Podcast, we had none other than Patrick Mullins join us, and I asked him the question, how good could Monkfish be? His reply was " Paul never felt anything pick up as he did going up the hill". That alone makes you think of the improvement that could be still in Monkfish.  
He has a very slow start to his career in bumpers and hurdles as he was just a big baby. That said he did win two races in the lead up to Cheltenham after his 7-length loss to Diol Ker, winning by 11 lengths at odds of 1/2 and then following that up with a 20 length at Thurles. 
I am really excited to see how much he can come on for a fence. He is built like a chaser and everything is indicating that he could be even better as a chaser. Now, where does he go? 
After last season's car crash showing from Carefully Selected in the National Hunt Chase, I don't think his trainer Willie Mullins would risk a horse of Monkfish ability over that trip at this early stage, especially considering how raw he is. I think he has one target and one target only, and the is the RSA Novice Chase over 3m. Everything I have seen so far is telling me that Monkfish is not getting the credit he deserves for winning the Albert Bartlett. He was so immature in the race and still got the job down and with summer on his back I can see him dominating the novice staying chasing, and I'd go as far as saying on pre-ability, this could be Rich Ricci's Gold Cup horse. 
Cheltenham Festival Ante-Post Betting 

 Envoi Allen  
Arkle Novice Chase – 14/1, Marsh Novice Chase – 9/2 , RSA Novice Chase – 7/1 
This is a more obvious horse to follow, but to me, Envoi Allen is the best horse in training. He has it all, speed, stamina, can win from the front, held up or tracking the pace and has just out and out pure-class. A perfect 8/8 on the race track I have no doubt his unbeaten run will continue over fences next season. 
Ever since he won his Point to Point he has been touted as a future Gold Cup horse, and I have no reason to doubt that at all. So, with that said you would think the race for him would be the RSA Novice Chase. But I am inclined to think that come March he will be lining up at the start for the March Novice Chase over 2m4f. 
My reason behind this is, if he is a future Gold Cup horse why would you go over 3m in the RSA when you know he has the speed for 2m4f at the moment. I would give him a campaign over that trip all season and concentrate on the Marsh. You have the likes of Monkfish, Latest Exhibition, and Fury Road all likely to line up for the RSA as they are all confirmed stayers. This is the ideal opportunity to keep him at 2m4f for the season and avoid any unnecessary hard races over 3m that might just leave their mark on him. 
So, for me, the Marsh Novice Chase is the race that I would be siding with for Cheltenham 2021. But if not, I would be confident no matter what he lines up in he will be crossing the finishing line first. 
Open Hurdlers To Follow
Cheltenham Festival Ante-Post Betting 

 Honeysuckle 
Mares Hurdle – 7/2, Champion Hurdle – 16/1 
The Queen of the jumps racing, Honeysuckle got the job done for us last season as I put her up as big as 7/1 to win the Mares Hurdle last season. 
Last season they toyed with the idea of running her in the 2m Champion Hurdle after her win in the Irish Champion Hurdle at Leopardstown, but to our delight, they ran her over her trip of 2m4f. 
In the lead up to the Mares Hurdle, she wasn't given much of a winning chance by many as she would have to go head to head with fellow star mare Benie Des Dieux (who will win the Stayers Hurdle). But, she duly won ay 1/2 length always holding Benie Des Dieux after the last. 
This season will be more of the same in races and prep, but I don't think this year she will have to face Benie Des Dieux next season. There is huge talk of her going to the Stayers Hurdle over 3m as all her best career performances have been over that trip. So, even with Benie in the picture I still think there is nothing out there that will be able to lay a hoof on Honeysuckle come March.  
What I also think is exciting about her is that she is only after racing eight times in her whole career and still does not look the finished article. So, should we expect an even better version of Honeysuckle next season? I think we will, and I think we will be looking at a two time Mares Hurdle winner. 
Cheltenham Festival Ante-Post Betting 

 Goshen 
Champion Hurdle – 9/2 
I know Goshen getting his legs tangled up after jumping the last in the Triumph Hurdle, and Jamie Moore having no chance of staying on with the race at their mercy it is still fresh in everyone's memory. But, up to that point, we were about to see one of the most if not the most impressive winners of a Triumph Hurdle ever (Our Connor being the other). 
He was visually impressive, breaking in everything he did that day. There was a stage in the race where they were not going fast enough for him, so Jamie had no choice but to let him bowl along. Now some will say that Triumph Hurdle winner has a shocking record when they come out of their 4yo career, and yes that is true. But, have we ever seen a horse that can do what Goshen can at his age? Well, I for one have never seen anything like it from a 4yo hurdler. 
He reminds me so much of Faugheen in the way he goes about his racing. His big, stocky, powerful, and has a huge cruising speed, all the essentials for a top-class hurdler. 
He is due to have a run on the flat in the coming weeks (September) off a mark of 88, yes 88. Then he will be trained for the Champion Hurdle in March. With him been trained in England there are so many options for him to gain more experience without meeting the top players for the Champion Hurdle, and the more experience he gets the better he will become. 
Am I getting carried away with the hype? I don't think so. I think we are about to witness one of the best hurdles we will see for a while. He is coming into his open season into a division that on paper doesn't look all that good bar the current Champion Hurdler, Epatante. 
With any normal improvement, I really think Goshen can be the freak we all think he is. 
Open Chasers 
Cheltenham Festival Ante-Post Betting 

 Allaho 
Champion Chase – 20/1, Ryanair Chase – 12/1, Gold Cup – 25/1 
This is one of my big fancies for Cheltenham 2021. Allaho has always looked like a horse with the world at his feet. Even with his two losses in the last two Cheltenham Festival I think this is the year that it all comes right, and the reason behind this is the trip. 
The past two seasons he was placed in the Albert Bartlett and the RSA Novice Chase both over 3 miles, but this year I am hoping that they drop him back down in trip for the Ryanair Chase. 
We can't really say he doesn't stay the 3m, but we can say he is not the strongest of stayers over the trip, so I would rule out the Gold Cup on the back of that and 2m is to short of him. 
I have said it before and I will say it again, he is a tailor-made 2m4f horse. His jumping is impeccable, he has so run tactical speed and he has that staying power that will be a huge accent back down to 2m4f. 
If all goes to plan and he gets the nod for the Ryanair, I expect him to be going off as one of the favorites if not the clear favorite. Allaho has so much raw ability that the Ryanair trip is going to show us his true ability. 
Cheltenham Festival Ante-Post Betting 

 Al Boum Photo 
Gold Cup – 6/1 
Yes, a two-time reigning Gold Cup winner is 6/1 to make it 3 in a row. You might ask why am I putting up a horse that is likely to only run once around Tramore before Cheltenham? Well, Al Boum Photo is the most underrated horse in training by many and why I have no idea. On the lead up your TV pundits will all want to take him on because of his prep and prep alone. This might be hard to believe but this has happened the past two years and will happen again. You will have Champ, Santini, Topofthegame, Delta Work but to name a few will be higher on their list than Al Boum Photo because he doesn't capture the public imagination. Well if I want to imagen a Gold Cup winner for next season all I see is Al Boum Photo powering up the hill. 
He will turn up be there a breakneck gallop on like the first year he won it in 2019 or a slow pace like last season when he also won. No matter what the situation is he will get the job down.
Has it taken this long for trainers to realize that the Best Mate route of running once before the Gold Cup is the way to come back year after year? Well, Willie Mullins has done it and it is working a treat twice. 
He will run on New Years Day at Tramore, win, head back to Closesutton and Willie will rev him up to make it 3 in a row in the greats race of all.  
Sometimes the right choice is the best choice. Al Boum Photo a soon-to-be three-time Gold Cup hero.
Top Cheltenham Betting Sites
Bonus Up To £25 Free Bet Plus 50 Free Spins!
This promotion is only valid for new UK QuinnBet customers aged 18 years and over who have yet to avail of a QuinnBet Welcome Offer. Deposit and bet on Sportsbook markets of your choice at odds of evens (2.00) or greater.
Bet €/£10 & Get €/£ 50 in Free Bets
Each bet must contain odds of 1/5 or greater. If you have a live bet on and if you partly cash out, then only the remaining stake will count toward the bonus bet. Your bonus bet cannot be used on the following, Casino, Games, Poker, Vegas or bingo. Bonus bet Credits also cannot be used on the likes of, Tote Pool bets or any other.
Bet €/£10 get €/£30 in Free Bets
You can use these Free Bets to wager on any sports, but they are not transferable to any of the other Betway products (ie Casino, Bingo, Vegas or Poker), which is fair enough, because the casino section has its own bonus. You need to choose which welcome offer you would like to accept, and then opt-in to receive it.
Get 0% Commission for 60 Days AND a £/€10 Cash Refund
New customers only. 0% commission rate on all bets settled within 60 days from registration. First £/€10 in losses refunded in cash. Min. deposit £/€20. Payment restrictions and T&Cs apply.
0% Commission On All Sports for 30 Days!
New Customers Only. 0% Commission on all bets for 30 days. This offer only available to users who deposit via credit or debit cards. User must input Bonus code upon registering. T's and C's apply. +18. Be Gamble Aware.
0% Commission Up To €/£500 on the Exchange
Applies to Betfair Exchange bets & any commission paid within the first 30 days. Refunds occur every Wednesday based upon the activity carried out during the 7 days prior. 2% rate will apply after the promotional period & is offered through the Betfair Rewards Basic package. T&Cs.
Free bets are not valid on Football Jackpot, tote, Other Combination and Multiple Bets (i.e. Lucky 15s). If you do not use your free bonus bets within 7 days, then the free bonus bets will become invalid and be taking from your account.
€/£10 casino bonus sign up offer
You must meet the sign-up bonus conditions
{
"@context": "https://schema.org",
"@type": "Event",
"name": "Cheltenham Festival",
"description": "With so much uncertainty surrounding horse racing at this time, here we will give you something to look forward to with our Jumps Season Betting Preview and our horses to follow for the 2020/2021 jump season, as we start our Road To Cheltenham.",
"image": "https://www.betopin.com/wp-content/uploads/2020/07/Image-12-07-2020-at-10.53.jpeg",
"startDate": "2021-03-16",
"endDate": "2021-03-19",
"eventStatus": "https://schema.org/EventScheduled",
"eventAttendanceMode": "https://schema.org/OnlineEventAttendanceMode",
"location": {
"@type": "VirtualLocation",
"url": "https://www.betopin.com/betting-events/cheltenham-festival/"
}
}