The Breeders Cup – How to Bet on the Horses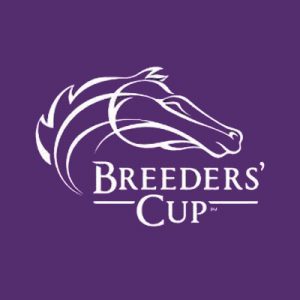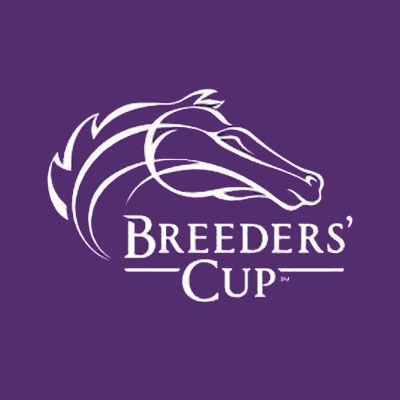 The Breeders Cup began in 1982 as a year-end championship for North American thoroughbred racing. It consists of two days of Grade 1 thoroughbred races at a track in the USA (except for 1996 when it was held at Woodbine Racetrack in Canada). The 2019 Breeds Cup will be held at Santa Anita Park in Arcadia California. Santa Anita has hosted the Breeders Cup ten times from 1986 through 2011. Attendance at these races is only surpassed by the Kentucky Derby, the Preakness Stakes, and the Kentucky Oaks. Similar to premier racing events like Royal Ascot or the Melbourne Cup, betting interest peaks in the days running up to the races. And, many wagers are placed by betting novices and based on emotions rather than cool analysis of the horses. As such, the Breeders Cup races provide someone who is experienced in betting on the horses with excellent opportunities to win various wagers in various betting markets and horse race betting platforms. The best place to start is to consult the event reviews and then the toplist in Betopin to identify the best betting sites for wagering on the top races in the Breeders Cup.
Bonus Up To £25 Free Bet Plus 50 Free Spins!
This promotion is only valid for new UK QuinnBet customers aged 18 years and over who have yet to avail of a QuinnBet Welcome Offer. Deposit and bet on Sportsbook markets of your choice at odds of evens (2.00) or greater.
Bet €/£10 & Get €/£ 50 in Free Bets
Each bet must contain odds of 1/5 or greater. If you have a live bet on and if you partly cash out, then only the remaining stake will count toward the bonus bet. Your bonus bet cannot be used on the following, Casino, Games, Poker, Vegas or bingo. Bonus bet Credits also cannot be used on the likes of, Tote Pool bets or any other.
Bet €/£10 get €/£30 in Free Bets
You can use these Free Bets to wager on any sports, but they are not transferable to any of the other Betway products (ie Casino, Bingo, Vegas or Poker), which is fair enough, because the casino section has its own bonus. You need to choose which welcome offer you would like to accept, and then opt-in to receive it.
Get 0% Commission for 60 Days AND a £/€10 Cash Refund
New customers only. 0% commission rate on all bets settled within 60 days from registration. First £/€10 in losses refunded in cash. Min. deposit £/€20. Payment restrictions and T&Cs apply.
0% Commission On All Sports for 30 Days!
New Customers Only. 0% Commission on all bets for 30 days. This offer only available to users who deposit via credit or debit cards. User must input Bonus code upon registering. T's and C's apply. +18. Be Gamble Aware.
0% Commission Up To €/£500 on the Exchange
Applies to Betfair Exchange bets & any commission paid within the first 30 days. Refunds occur every Wednesday based upon the activity carried out during the 7 days prior. 2% rate will apply after the promotional period & is offered through the Betfair Rewards Basic package. T&Cs.
Free bets are not valid on Football Jackpot, tote, Other Combination and Multiple Bets (i.e. Lucky 15s). If you do not use your free bonus bets within 7 days, then the free bonus bets will become invalid and be taking from your account.
€/£10 casino bonus sign up offer
You must meet the sign-up bonus conditions
Betting on Horse Racing – What you need to know
Horse racing is an ancient sport that dates back to the early days of human civilization and the domestication of horses. And, betting on the horses seems have taken place even in those days. And, today the yearly betting market on horse races worldwide comes to more than ninety billion pounds!
If you are going to be betting on the horses you need two sets of information. First, you need to know about the individual horses, the tracks, and the factors that tend to win and lose races. And, then you need to know about what bets you can make, where you can place those wagers, and what sorts of strategies to employ.
Knowing things like which horses run the best on which surfaces, at which distance, and against what kind of competition helps you decide which horse or horses to bet on. And, as the odds develop before a race, you will be able to apply what you know to make the most advantageous wager either at a sportsbook or another betting site such as a betting exchange or sports trading site. Here, again, is where the Betopin toplist is of utmost importance in identifying the best sites for the best bets for your success in betting on the horses at the Breeders Cup or any horse races.
Know Your Horses
Success in betting on horse races starts with knowing about the particular horses you want to bet on. People commonly wager on the favourites as shown by the odds but a person who knows more about a certain horse may be able to identify a situation in which a "long shot" horse is more likely to win at a certain distance, on a certain track, with a particular jockey, and against the competition of the day. The folks who bet on favourites usually win their wagers but they don't win very much. The smart individual who follows the Betopin Reviews, knows their horses, and uses the Betopin toplist to choose the best betting sites, will win less often but in the end, come away with more money because they correctly chose good-paying wagers.
Know Your Track and the Horse Racing Event
Group 1 thoroughbred races feature the best horses. And, great competitors often rise to the challenge and perform above their usual level when racing against the best. Every race track is different and depending on where the Breeders Cup is being held in a given year (2019-Santa Anita) it will affect some horses more than others.
The Breeders Cup mostly has thoroughbreds from North America but European horses and other others compete as well. While the North American horses may have raced against each other throughout the year, a British, European, or Australian horse may outshine all of the rest at this racing event.
Santa Anita Park has three tracks. There is a one mile dirt track while rings a 0.9 mile turf course. And, there is a hillside turf course that crosses the dirt and it about a mile and a quarter. Knowing which course will be used for a given race and which horses do better on turf versus dirt can make a big difference in race outcomes. Here, again, is where consulting the Betopin Reviews can be useful to pick up such useful information.
Timing the Wager
Every time there is a great horse racing event like the Breeders Cup, interest builds and folks who don't normally bet on the horses and don't even follow the races, place their bets. The odds shift as this happens. A useful and profitable way to bet on the horses has to do with timing your wager and using a betting platform where you can lay off the bet as the odds change. Many successful punters do this and get out of their wager, with a profit, before the race event starts.
Picking Your Best Betting Platform
A novice at betting on the horses will go to a sportsbook, bet on the favourite to win and maybe win a little. Experienced folks who know their horses also know their betting platform and the bets that can be made at each. The relative strengths of these platforms may change over time, so Betopin publishes a toplist of the best betting sites and updates it as needed.
Horse Racing Betting Platforms
If you want to bet on horse races like those at the yearly Breeders Cup, you have several options. Some folks simply use a sportsbook which publishes your odds against the bookmaker. Others may choose a sports exchange where you will wager directly against another person while the sports exchange simply takes a fee for brokering the wager. Your odds on the sports exchange wager are set by you and the other person while the odds at the sportsbook are determined by consensus with hundreds or thousands of wagers. Alternatively, you may choose a sports trading site where you can make a bet and, as the odds change in your favour, lay off the bet at a profit before the horses ever start to race.
If you enjoy Horse Racing as much as Betopin does, head over to our Horse Racing Betting page to check out more of the top Horse Racing meetings in the world.
Betting Exchanges for Horse Racing
If you cannot find a sportsbook to take a wager you wish to make on the horses, you may find an interested party at a betting exchange. Here you will bet on the horses against another person. The betting exchange simply collects a few for providing the platform. At a betting exchange you can even lay a bet like a sportsbooks does, essentially betting that a horse will lose.
Horse Racing Sportsbooks
Sportsbooks are the traditional way to bet on the horses. The odds are determined by the sum or the wagers being made and, as such, will tend to evolve as circumstances change. When a big race is coming, like the Breeders Cup races, the sheer numbers of novices betting their heart may shift the odds significantly. This is something that an experienced person can take advantage of. Check the Betopin toplist for the best sportsbooks for your horse racing wagers.
Click here to check out all the best Sportsbooks for Horse Racing.
Spread Betting and Horse Races
A novel and potentially profitable way to bet on horse races are to use spread betting. You will wager against a spread of outcomes instead of on a particular horse. Participants buy and sell at the prices set by the spread. Horses receive index points by where they finish in a race. The range of placements determines the wins and losses. These bets can be made on a single race or on the entire racing card for the day. Take a look at spread betting and how to use these platforms at the Betopin site.
Click here to understand more about Spread Betting on Horse Racing.
Horse Racing Sports Trading
Sports trading sites let you act as the sportsbook and lay bets on horse races. Or you can back your bet which is what you do to try to beat the sportsbook. Because the odds on any given race can change a lot as the race approaches, this approach lets you back a bet, wait for a favourable change in the odds, and then lay off the bet for a profit. All of this happens before the gate opens and the horses start to run!
Click here to understand more about Sports Trading on Horse Racing.
Matched Betting for Horse Racing
Matched betting is a more complicated approach to betting on the horses in that the person will select two or more wagers at different odds in such a way as to greatly increase their odds of winning. Check out the information about matched betting on Betopin if this interests you. And, take a look at the Betopin toplist for the best betting sites for matched betting on the horses.
Click here to understand more about Matched Betting on Horse Racing.
Horse Racing Betting Markets
If the idea of wagering on horse races like those at the Breeders Cup appeals to you, take some time to learn the various kinds of wagers that you can make. We have put together a short list of the wagers that are commonly made a few that you simply want to know about.
Show
If you really would like to win your bet, wagering that your horse will "show" is a good idea. This means that you bet on a horse to finish in the top three places. If you pick this bet for the favourite, you are almost guaranteed a win. However, your win will be very small. If you choose a horse that everyone else thought would finish in the last place, the odds will have been much better and you will take home a few quid (or a few hundred).
Place
Betting that your horse will place, means that you will win if the horse finishes first or second. This can also be a relatively safe bet for the favourite and a good-paying wager if your horse beats the odds and arrives with the leaders instead of following behind.
Win
You simply bet on the winner in this case. Like the place and show bets, you are safer betting on a favourite but will make more money if you correctly chose a surprise winner.
Quinella
Now we are getting to wagers used by folks who are serious about their horse races. Choose three horses to bet on. If any two of them finish in the top two positions you win. Folks to use this wager and win are those who follow the horses closely, read information like the Betopin Reviews, and closely analyse the entire field of horses in a race.
Exacta
When you know the track, the jockey, the horses, and how the weather might affect the race outcome, this bet can pay off well. You will pick the first and second place finishers in the correct order.
Trifecta
The trifecta is picking the first, second, and third place finishers in the correct order. Even when wagering on favourites this wager can pay rather well and if you correctly choose three "long shots," you can think about quitting your day job.
Superfecta
This bet is the exacta and trifecta on steroids. Pick the top four finishers in the right order to win this wager. This risky bet can pay extraordinarily well, so those who know their horses will often make a small wager on the Superfecta from time to time.
Daily Double
In this wager, you are not picking the sequence of horses finishing a race. You are picking the winners of two consecutive horse races. There is also a pick 3 for three races and one for as many as six races in a row. Win that one and you might as well have won the lottery. It should be noted that these wagers are possible to win and you start by reading the Betopin Reviews and looking for the best betting sites with the best odds on the Betopin toplist!
Conclusion
Does following the races and betting on individual horse races interest you? It certainly adds to the excitant of a race when you have a few quid on one of the horses. If you want to learn more about events like the Breeders Cup, what sorts of betting platforms are best for you, and which particular betting markets (kinds of bets) are preferable, check out the Betopin Reviews and consult our toplist for the best betting.