Top Online Lottery Betting Sites in Canada
Since its origin, the lottery has been one of the most popular jackpot games across the world, and Canada is no exception. Furthermore, technological development gave birth to the online lottery, which enabled Canadians to take part in this evergreen game of chance from the comfort of their home.
In recent years, the popularity of online lottery in Canada has drastically increased. According to Statista, in 2019, the sales of both provincial and territorial lotteries in Canada reached around 7.69 billion C$, excluding Québec that has only published gross iGaming revenue.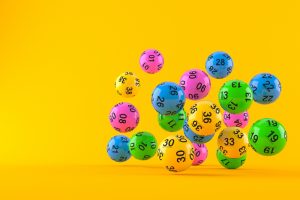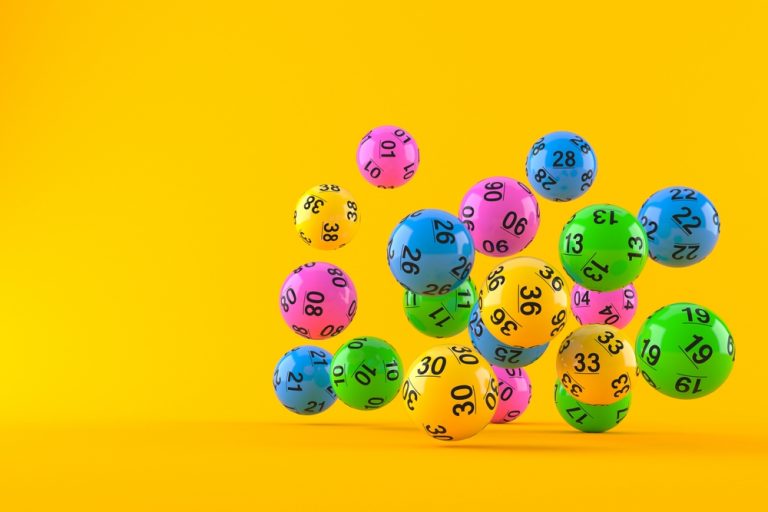 Moreover, if we take a look at the average annual revenue collected by the online lottery in Canada in the last decade, it's safe to say its popularity hasn't been affected. In this text, we'll take a look at the way online lottery functions, as well as what the best options for playing it in Canada are. Stay tuned!
Online Lottery — Popular Games
Thanks to the increased popularity of online lottery in the country, Canadians have a plethora of lottery types to choose from. Although the basic principle is the same for all of them, they differ in some minor rules and guaranteed prize pool. Below you can read a brief explanation of the most popular online lottery games in Canada.
Lotto 6/49
Lotto 6/49 is probably the most popular lottery in Canada. The reason for this might be that the lottery in question has paid the biggest jackpot in the country — a lucky player cashed out C$63.4 million. The starting price of the ticket is C$3, and for that amount of money, a player can choose two groups of numbers ranging from 1 to 49.
The lottery offers two different groups of numbers because they count for different prize pools. The first group of six numbers is competing for the main jackpot prize, while the other set of ten numbers is being eligible for the C$1 million Guaranteed Prize Draw.
Until won, the maximum jackpot increases after every draw that is held twice a week on Wednesday and Saturday.
Lotto Max
The next option you have is Lotto Max that came in as a replacement for Lotto Super 7 a decade ago. If you decide to go for Lotto Max, you can choose three sets out of 50 numbers.
Lotto Max draws are held twice a week on Tuesday and Friday, and the minimum amount needed to take part in the draw is C$5. For this money, you can win the jackpot that usually starts from C$10 million and can go up to C$70 million.
Additionally, Lotto Max offers an extra drawing known as the MaxMillions held after the main jackpot reaches C$50 million, and all three chosen sets of numbers are eligible for the MaxMillions drawing.
Daily Grand
If you're up for a really spectacular prize, Daily Grand is what you seek. This type of lottery is different from anything you've seen, as the prize is not given to you all at once. Namely, the main award offers a daily prize of C$1,000 for the rest of your life! And in case you get the consolation prize, you will be awarded C$25,000 every year for life.
To enter the draw, you'll have to invest C$3, and the draws take place on Monday and Thursday every week. The procedure is slightly different here, as you get to choose one set of numbers from 1 to 49, as well as a grand number ranging from 1 to 7.
In case you don't have any lucky numbers, you can go for a Quick-Pick option that lets a computer choose numbers for you.
Daily Grand BC/49
Canadians living in British Columbia have a unique chance to participate in Daily Grand BC/49 that is available only in this province. The jackpot is worth C$2 million, and there's also an extra prize of CAD$500,000. To participate in this lottery, players need to select six numbers ranging from 1 to 49 and pay only C$1 for a single ticket. Again, you can use the Quick Pick option or choose the numbers yourself, and a bonus number will be selected for you as well.
In case you want to double your chances, you can invest an additional C$4 and take part in Lotto 6/49. This is available thanks to the Advance Buy option that allows you to pay for a maximum of 28 consecutive numbers. Follow the lotto every Wednesday and Saturday and hope for the best!
Lottario Lotto
Lottario Lotto is another lottery available in a particular province exclusively — Ontario. For a small price of C$1, players can create two tickets, choosing six numbers out of 45 for each of them. Both selections can be used for two different drawings — the Main Draw and Early Bird Draw.
The main draw occurs on Saturday night after 10:30 PM, meaning that the tickets should be bought sometime before that. And if you want to take part in the Early Bird Draw, you must get your ticket on Friday before 11:59 PM. The main jackpot starts at CAD$250,000, and the Early Bird Draw can get you a C$50,000 prize.
Lotto Extra
Lotto Extra doesn't count as a separate lotto game but as an extra draw of the main lotteries — Daily Grand BC/49, Lotto 6/49, and Lotto Max.  Therefore, the result of Lotto Extra depends on the outcome of the lotto it is attached to. To take part in Lotto Extra, you'll have to buy an extra ticket and pay for it C$4. Once you do that, you'll get a code that you can swipe only once, and the extra numbers will be automatically assigned to you by a computer.
Lotto Encore
Once again, we have an extra lottery that operates on the same principle as Lotto Extra. A ticket worth C$1 can get you a jackpot worth C$1 million, which is a great investment for an add-on lottery. For enrolling in Lotto Encore, you'll have to ask a retailer to add it to the main lotto game you're playing.
Poker Lotto
Canadian citizens who like poker but also like to take part in lotteries can play Poker Lotto and get the best from both worlds. There's a chance to win at the particular moment or take part in the nightly draw. The Poker Lotto system is unique and differs a bit from every other mentioned above.
Namely, your display will be a poker table, and your hand will consist of five randomly chosen cards out of 52. If you match at least two cards, you win. You need to pay C$2 for a ticket if you want a chance to win C$5,000. A winning hand can even get you a C$10,000 jackpot.
Powerball Canada
Powerball is known as a US-based lottery, but it's also available to Canadian citizens. Even though it's a bit expensive compared to other Canadian lotteries, Powerball Canada is definitely worth playing, as the jackpot is huge — the maximum jackpot has come to C$1.58 billion.
The procedure is as follows — you choose five white balls from 1 to 69, and a single red ball ranging between 1 and 26. After that, the only thing left to do is wait for Wednesday and Saturday when the numbers are drawn. Should you miss the jackpot but guess five white balls, a C$1 million prize will be yours to keep.
How Does Online Lottery Work?
An online lottery is simply a digital form of a standard lottery that has been played across the world. Throughout the years, many different types of lotteries have emerged, but they are still more or less based on the same principle.
To take part in a lottery, you first need to buy a ticket that is usually very cheap. The second step is the selection of numbers that can either be done randomly by a computer, or you can do it yourself. In most cases, the numbers come in the form of balls that are all mixed up and drawn one by one.
If your combination of numbers appears on the screen, you will win and get a prize that is usually a considerable amount of money. The prize pool for every lottery is generated from the tickets players buy, and it is often getting bigger after every draw that ends without a winner.
Naturally, new online lotteries appear regularly, and the old versions get updated, thus bringing new exciting features that can help players win. Apart from the basics, every lottery has specific rules and principles that you should follow, so the best way to play any of them correctly is to read about it in advance.
What Rules Are Implied When Playing Online Lottery?
So far, the basic lottery principle has been understood — players buy a ticket and choose or get assigned a group of numbers hoping that these exact numbers will be drawn later on. There are many variations when it comes to the range of numbers you can choose from, the number of tickets you can play, and more. However, there are several rules you need to comply with, no matter what lottery you choose to play.
Here are all the necessary steps you need to take when taking part in any Canadian lottery:
Step 1: Create an account on a lottery site.
Step 2: Choose a lottery type you would like to take part in.
Step 3: Pick your numbers or let the computer do it for you using a Quick-Pick option.
Step 4: Pay the necessary amount for the ticket (or more of them).
Step 5: Find out the days on which the draws occur.
Step 6: Follow the draw or check the results later on.
Step 7: Collect your prize!
As you can see, participating in an online lottery is a straightforward process and doesn't require a lot of your time or money. Yet, bear in mind that some sites will ask you to provide proof of identification upon registration so that your account can be verified. Unless you do that, you won't be able to purchase a lotto ticket.
Another important thing to remember is that you need to be 18 or older to take part in online lotteries. Also, if you happen to be lucky enough to win the jackpot or any other prize, make sure to claim it as soon as possible, as most lotteries have a timeframe within which you can get your money.
Other than that, every lottery has its own unique set of rules you need to be aware of before you start playing. Therefore, make sure to take a look at them before you start creating your winning ticket.
Online Lottery – The Overview
The online lottery has been quite popular in Canada since it enables players to win a lot of money for a rather small investment. Consequently, many different forms of the lottery emerged in recent years, and so today, Canadians can choose the one that suits them most. Additionally, there are some extra lottery drawings that can double your chances to win a jackpot and make your dreams come true.
We've tried to cover all the lotteries Canadians have at their disposal, and we hope one of them will get your attention. Don't forget to read the rules carefully and choose your numbers wisely. Good luck!
Online Lottery – FAQs
Is the lottery legal in Canada?
Yes, as long as you play on the official sites authorized by the Canadian government.
Can you buy lottery tickets online in Canada?
Yes, you can. The only thing you need to do is register on an official site that sells tickets for the lottery you'd like to play.
How can I buy Lotto Max online?
You can buy a Lotto Max ticket by visiting a site authorized for selling lottery tickets to Canadian residents.
Which is the best lottery to play in Canada?
This depends on your personal preference, but all the lotteries included in this article are a great option to win a colossal amount of money for a rather small investment.