Top NFL Betting Sites in Canada
When it comes to revenue, the National Football League (NFL) is considered the wealthiest professional sports league on the American continent. Ever since its formation in 1920, the popularity of the league has been on the rise. Today, the importance of this well-liked sport greatly exceeds the borders of the United States of America.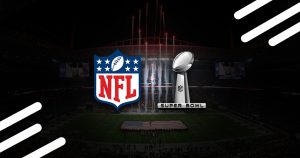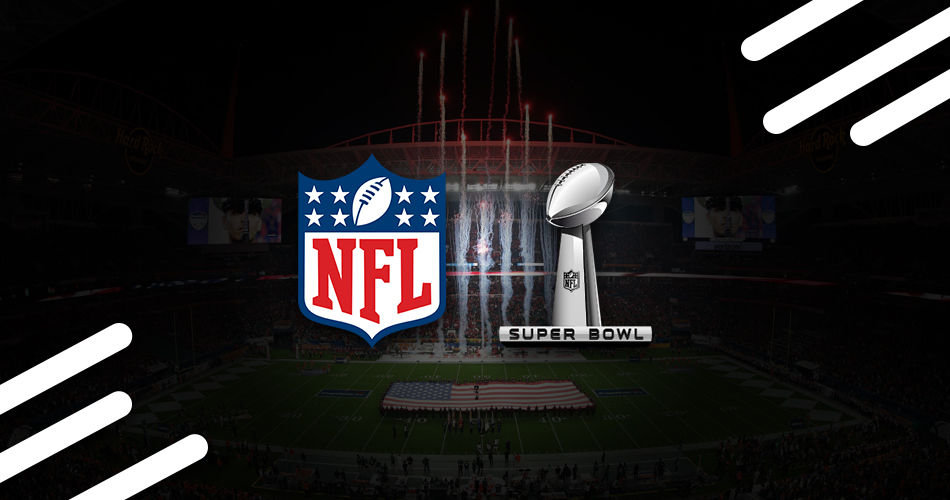 This exciting competition between 32 teams is followed closely by millions of football and sports fans in numerous countries. One such country is Canada. With Toronto being one of the three cities outside the US that periodically host NFL games, many Canadians are hoping to have their own NFL team in the near future.
In the meantime, not only do they enjoy watching the show, but they also love betting on every single aspect of those games. The huge popularity of American football resulted in the appearance of so many NFL betting sites in Canada that it's become difficult to list them all.
This is why we've decided to test all the betting sites available in Canada and come up with a list of the very best sport betting sites.
NFL Fixtures
Divided into two conferences, with four divisions each, the NFL regular season takes place between September and early January. While competing with thirteen different opponents over a 16-game regular season, each team hopes to qualify for the NFL playoffs.
The NFL champion is determined during a single-elimination tournament also known as the playoffs. With seven teams from each of the two conferences fighting for the title, NFL playoffs are the most exciting part of the season. The Super Bowl — the league's championship game — is the very culmination of this tournament. This game is played between the two most successful teams, one from each conference.
Being the crown event of the season, the Super Bowl is observed by millions around the globe. In the US itself, it is almost like a national holiday. Year after year, it continues to be the most-watched event on American television.
The NFL quickly became the most popular American sport to bet on. The fact that you can bet on each specific event in multiple ways makes it attractive to a wide range of bettors. NFL fans who enjoy betting have a large array of football wagers to choose from.
Betting Platforms
Canadians who are fond of NFL betting have an extensive selection of betting platforms at their disposal. However, not all of them share the same quality and not all of them are worth your trust.
Some platforms offer free bets and sign-up promotions but fail when it comes to security. Others are dedicated to safety but are not very generous. This is why it's of utmost importance to know which betting platforms are worth your time and which ones aren't.
Betting Exchanges
All top-level betting platforms these days offer betting exchanges. A betting exchange gives you the opportunity to bet against other fellow bettors rather than a bookmaker. You are allowed to offer odds and ask other members for odds. Betting exchanges are quickly becoming a fundamental part of online betting platforms.
Sportsbooks
The demand for reliable sportsbooks is on the rise among Canadian players. The method of betting they choose varies from one match to another but their enthusiasm is sustained. The Super Bowl was the single most popular betting event in the US last year and the wagering figures came in at about $250 million. These numbers are expected to rise in the years to come.
Spread Betting
Spread betting is very popular among experienced gamblers. With spread betting, instead of traditional fixed-odds betting, you can bet on whether the outcome of your game will end up above or below the spread offered by a betting platform. Your profit, in this case, depends on how much below or above the spread the final result is.
Sports Trading
Sports trading is unique in the world of gambling because it allows you to place two bets against each other. These two bets can be placed on the same selection and this dramatically increases your chances of winning. The best thing about sports trading is that you don't have to worry about who the winner or the loser will be. All you care about is if the price moves!
Matched Betting
Representing a method that mathematically guarantees a payback from free promotions, matched betting is valued by all sorts of bettors. And since most betting platforms these days have numerous bonuses and promotions for new players, it shouldn't take you too long to find them and try your luck.
Most Popular NFL Betting Markets in Canada
The hectic world of NFL betting is characterized by diversity and constant innovations. At the moment, however, there are three main types of bets. They are as follows:
In the realm of NFL betting, the moneyline is the simplest bet you can make. It is literally a wager put on a team to win. Nothing more and nothing less. You don't need to worry about what happens during the game as long as the team you picked ends up being the winner. And since tie games, as we know, are more than rare in the NFL, you don't have to be concerned about a possible push.
Betting Against the Spread 
It is often referred to as "ATS" betting. The spread represents a number of points, set by a bookmaker, the favoured team has to win by for the bet to succeed. Let's say the team you are betting on has the spread of -6. This means that unless your team wins by more than six points, you'll lose your bet. If the spread is +6, your team could lose by four points and you would still win the bet.
The over/under bet, also known as "game total", allows you to bet on the total number of points scored during the game. The sportsbook will offer an estimate and you'll try to guess if more or fewer points will be scored. Let's say the bookmaker expects the total number of points to be 17.5. If you decide to place your wager on the over, a total of 18 points has to be scored for you to win the bet.
It's important to know that the NFL offers three betting markets for these bet types. Each of them can bring great profits if the player is familiar with some basic principles. Here's what you need to know:
The NFL parlays give you the opportunity to significantly increase your odds by combining two or more bets. Depending on the sportsbook, various combinations of moneyline, "ATS", and over/under bets are permitted. However, keep in mind that all the events on a parlay must be won for your bet to succeed.
The ability to manipulate the spread is what makes the NFL teasers so appealing. You get to alter the point spread of your games by six to 10 points. Most betting platforms offer a standard six-point teaser. Consequently, if you choose to tease the spread, you can subtract six points from the favourite or add six to the underdog. Just remember that all teasers must be made up of at least two games.
If you just had a vision and you know for sure which team is about to win the competition this year, the NFL futures are made for you. Even though they require a lot of patience, futures can bring huge profits. If you're not clairvoyant but simply like to play the long-term game, you can bet on anything from an NFL head coach being fired to the winner of the Super Bowl game.
The Road to the Super Bowl LV
The NFL has two conferences made up of 16 teams each and 32 teams as a whole. The AFC and the NFC are split into four divisions each of four teams in each division. Each team will play their division rivals twice and then ten remaining games will be played against other teams from either conference to make up a 16 game season schedule. The schedule for each team is organised by the teams standing from the previous year, better teams will have tougher schedules against better quality opposition. This keeps the league fair and competitive year in and year out. The winner of each division receives a playoff berth and the two remaining teams with the best record get the remaining wild card playoff spots. The NFL is super exciting as every game is do or die and it is a short season so one loss can have a massive effect on a team's chances of a Superbowl title. As a weekly event, it is a great betting proposition for punters. There is great value to be found each week on the sportsbooks and betting exchanges that offer prices on NFL betting
Where is the Super Bowl being held?
This year the Super Bowl will be held in Tampa Bay, Florida. It is due to be held on Sunday 7th February in Tampa's Raymond James Stadium which is home to the Tampa Bay Buccaneers.
The Usual Suspects AFC/NFC 2020/2021
The Kansas City Chiefs

One of the sportsbooks favourites for this year's Superbowl the Kansas City Chiefs are the reigning and defending champions and are worthy of their price in the betting markets. Two years ago the Chiefs were beaten in the AFC championship and last year they got through the AFC and finished out the season as champions. They have a young star of the league in former MVP Patrick Mahomes, who is a franchise player for years to come and is getting better each year. Their offence is loaded with talent across the board with the likes of Travis Kelce, Tyreek Hill, Sammy Watkins and head coach Andy Reid locked down to a new contract.
Last year at times their defence let them down but with such am impressive offence it's hard to not see the Chiefs as legit contenders again this year for another Superbowl title. At 5/1 as we progess onto week 3 they will be too short for many punters looking to have a play in the Superbowl market but the sportsbooks and betting exchanges are taking no chances with the Kansas City Chiefs repeating as Superbowl winners.
Pros – Current defending champions, Offence, Patrick Mahomes
Cons – Very hard to find one to be honest and the betting odds reflect this
The Baltimore Ravens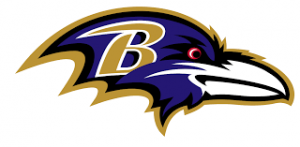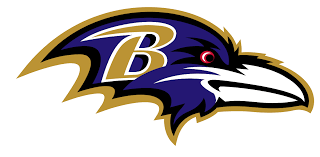 The Ravens for much of last year were many people's idea of the Superbowl winner. They overpowered teams with astonishing offence and suffocating defence. We never got to see the match up with the Chiefs as the 6th seed Tennessee Titans upset the Ravens in the Divisional Round of the playoffs. It would seem that the Ravens overlooked the Titans with eyes on bigger prizes. That showed the immaturity of this young Ravens team which I do not expect to see this current season. They have started 2-0 and haven't really yet, clicked into gear. The Baltimore Ravens as a franchise have a rich history of success and will be expecting more of the same with this crop of players.
Lamar Jackson their QB is on of the most exciting players to come through the college ranks in many years and as reigning MVP he is the star of the Baltimore Ravens locker room. He has abilities rarely seen at the pro level and his as good on the ground as he is throwing the football. A well-coached team if they learn from their error in the playoffs last year, they should be putting it up to the Chiefs in the AFC.
Pros – Defence, Lamar Jackson, Running attack
Cons – Poor performance in the playoffs last year, immaturity
Pittsburgh Steelers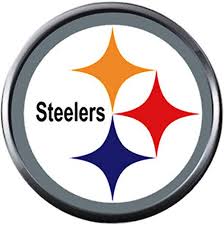 The Steelers are a franchise that is a contender year after year with good owners at the helm and solid coaching a forte of their mo. The fact they managed to finish last year at 8-8 without their starting QB Ben Roethlisberger and a host of other injuries goes to show you the team that they can possibly be this year. The sportsbooks and online betting exchanges have them around 14/1 to win the Superbowl and that is a very fair prise. They have opened the season well and should test the Ravens for that division title.
Pros – Pedigree of champions, perennial contenders, defence
Cons – Ben isn't getting any younger. Depth at wide receiver.
Seattle Seahawks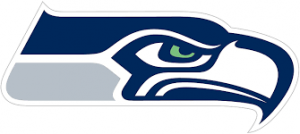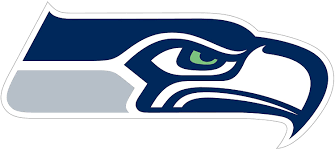 Seattle in the last 10 or so years has turned itself into a perennial contender in the NFC. Always at the top of their division or sneaking in as a wild card team they are a team not to overlook in the betting. Coached by Pete Carroll and a roster full of talent this year it will be a surprise if they do not make the NFC championship game in my opinion. Russell Wilson their star QB is a superb leader and consistently plays at an MVP level. Their running attack and defence is starting to resemble that of the year they won the Superbowl and it all seems to be clicking for the Seahawks in 2020. Two weeks ago you could have backed them at around the 17/1 mark which I thought was overpriced. They have currently around 11/1 if you shop around the sportsbooke=s and betting exchanges. They are still value at this current price.
Pros – Russell Wilson, Running attack, great coaching
Cons – Touch division with the 49ers, Cardinals and Rams
Tampa Bay Buccaneers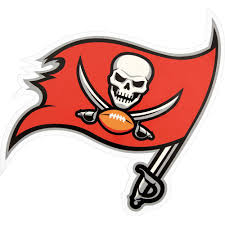 It's no secret that the Bucs are the laughing stock franchise in all of American sports. They rarely contend and have numerous losing seasons and draft busts throughout the years. This year though the front office has gone for broke and loaded the team with talent. They have two top wide receivers and other offensive weapons, so the Bucs added Tom Brady to try harness that talent into wins. Their defence although not superb last year can be better and perhaps a top 15 defence in the league. The Bucs are just too loaded a roster not to contend and they are a solid looking at around 16/1 with the sportsbooks.
Pros – they will have the best offence perhaps ever seen lining up together
Cons – a consistent losing team, can they turn the tide?
Dallas Cowboys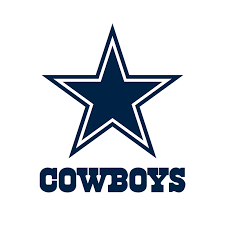 Coming of an astonishing last gasp win over the weekend the likes never seen before the Cowboys might seem like a strange selection. They were very poor week one, however, their roster has been assembles for a charge towards the Superbowl. The Cowboys fans every year think that this year is finally their time and this year is no different.
They may just be right this time though as the Cowboys offence and defence has a chance to be great. They are talented across both sides of the ball and with new coach Mike McCarthy they will be aiming to compete all the way through the playoffs. They are worthy of their current odds of around 14/1 with the betting exchanges and sportsbooks.
Pros – Dak Prescott, Zeke Elliot, wide receivers
Cons – always find a way to mess up
The Surprise Packages
Arizona Cardinals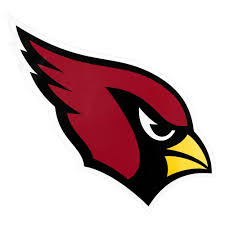 A couple of weeks back the Cardinals were 45/1 and I thought they were very much overpriced. They currently have odds of around 22/1 and I still feel they are a pretty decent price. They are a young team with a decent defence and good coaching. Their star power on offence though will see them win lots of games. Star second year QB Kyler Murray now has weapons to throw too including top wideout Deandre Hopkin, the Cardinals will be a tough nut to crack for any team now.
Pros – Young core and very hungry, Deandre Hopkins
Cons – They have been losing a long time
Conclusion
Without a doubt, NFL betting in Canada is a diverse system in which even the pickiest bettors will find something that suits them. The most popular bet types, together with profitable betting markets, are only a few clicks away.
If you feel overwhelmed or you don't know where to start, don't worry. We are here to provide you with a list of the most reliable betting platforms.
NFL Betting Canada – FAQs
Is NFL betting legal in Canada? 
Yes, NFL betting is legal in all the provinces of Canada.
What is the legal betting age in Canada? 
In most Canadian provinces and regions, you have to be at least 19 to bet. The exceptions are Ottawa, Montreal,  Manitoba, Calgary, Alberta, and Quebec, where the legal betting age is 18.
How can I start betting? 
After you find a betting website that accepts Canadians, you should make an account. The process is usually easy and it doesn't take too long.
How much can I win betting in Canada? 
This depends on the amount of money you are willing to risk. A good combination of bets can result in profits worth hundreds of thousands of dollars.