Tokyo Olympics Games Betting
The Olympic Games are usually recognized as the world's most important sporting event. According to statistics, more than half of the world's population watches at least one Olympic event.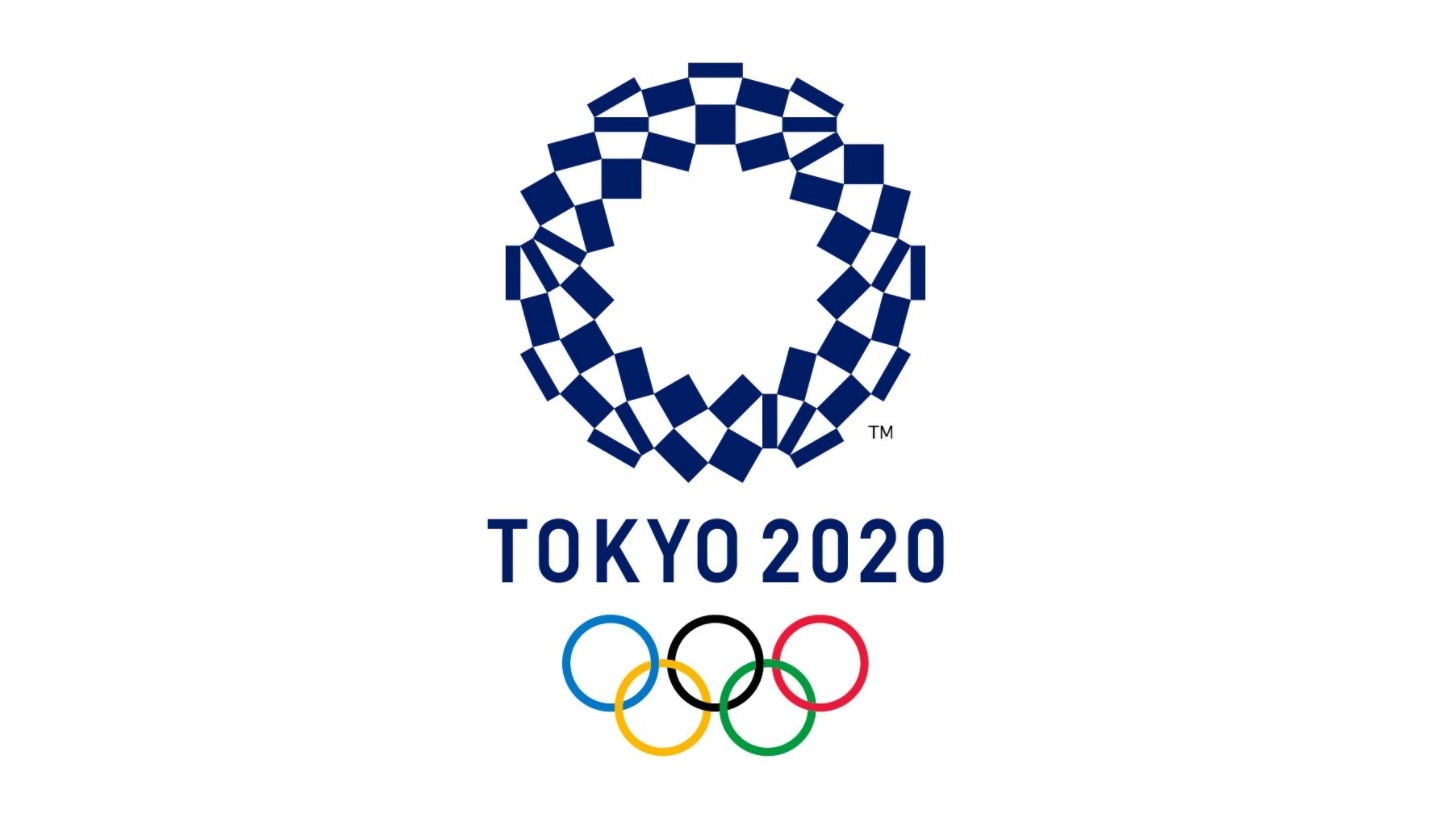 It is unsurprising that this event draws such large crowds. With thousands of competitors from all over the world competing in a variety of sports, there is something for everyone.
The Summer Olympics of 2021 will be held in Tokyo, Japan, from July 23 to August 8, 2021. On July 23, 2021, preliminary competitions in several sports will begin.
Summer Olympic sports normally generate a lot of betting interest, and Betopin is here to help you win your bets by providing you with outstanding betting tips and recommendations.
We're here to make sure that betting on the Olympics next year is not just entertaining but also profitable. With so many events going place, you can rest assured that you'll be able to get all the information you need to place bets on them in one spot.
Best Tokyo Olympics Betting Sites
How to place a bet on the Olympics games?
Betting on the Olympics is simple, and the process is similar to betting on football, horse racing, or any other sport or event. Simply register with one of our betting sites and go to the sportsbook, where you'll find a plethora of Olympic wagers. To complete the procedure, click the odds you wish to back, enter your stake, and hit Place Bet.
Top Bets on the Olympics
Check out these three markets if you're looking for a quick wager on the Olympics but don't know where to start…
British Medal Table
This year's British squad is projected to do well at the Olympics, but not as well as in 2012 or 2016. Even still, a market for +/- 14.5 gold medals is worth investigating. Great Britain is aiming for 45-70 medals in total, and the team includes 51 past medalists. They won 19 gold medals in Beijing in 2008, and that is the standard to beat.
100M Final
It's impossible to watch the Olympics without seeing the men's 100m final. It's the main event, and Usain Bolt isn't competing for the first time since 2004. Trayvon Bromell and Ronnie Baker of the United States are the favorites to win, although Canadian Andre De Graase is also a contender. Yohan Blake, the 31-year-old sprinter who won silver in 2012 and fourth in 2016, is the lowest-priced Jamaican here.
Cycling
As is customary, Britain's best chances are on the bike. They are anticipated to compete on the road and win medals in the velodrome. Ed Clancy, the Kennys, the Yates brothers, and world champion mountain biker Tom Pidcock are all expected to perform well. During the Olympic fortnight, keep an eye on the cycling events, and don't be hesitant to consider world record odds. Some of them will undoubtedly be smashed.
Tokyo Olympic Games 2020/2021: The Fine Print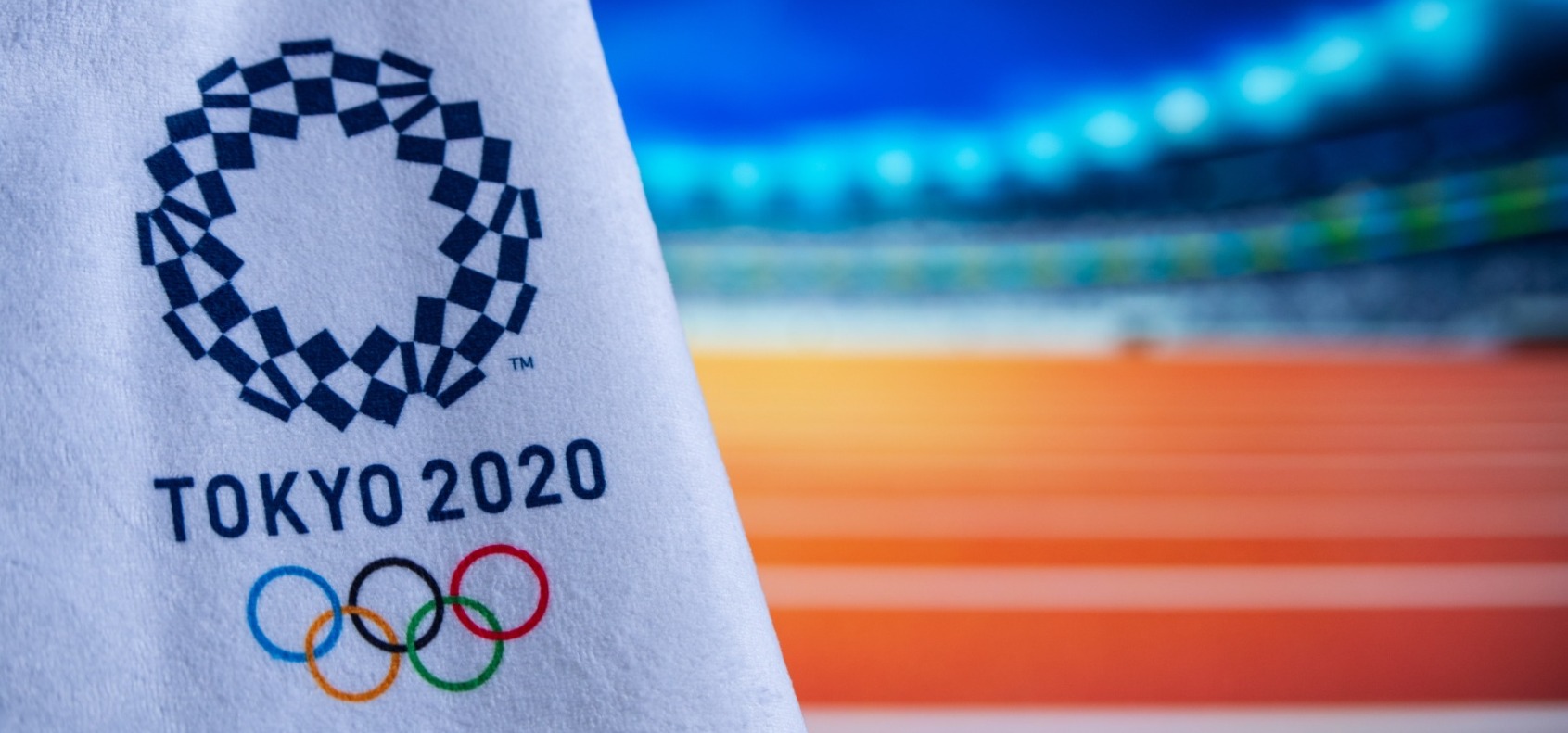 Sports Event – Olympic Games
Event Name  – Olympic Games 2020
Most Gold Medals  – Michael Phelps (23)
Start Date  – 23/07/2021
End Date  – 08/08/2021
Location  – Olympic Stadium, Tokyo Japan
Olympic Games 2021 – The Sports
The 2021 Summer Olympics Games will feature 33 different sports and events. Five new games have been added to the program in Tokyo. These are: karate, surfing, skateboarding, baseball & softball, and sports climbing.
This means that at least 18 new events and an additional 474 athletes will appear on the 2021 Olympic program. Here is a comprehensive list of all the 33 sports:
Basketball
Four Olympic medals will be up for grabs in basketball with the addition of a 3-on-3 variant to the competition. The 3×3 modification refers to a half-court game with a single basket.
The USA will be the country to beat in basketball with the country's basketball team has won gold at 15 out of the 18 past summer Olympics.
Over the last decade, the USA has been unbeatable, and nothing has changed.  Other teams to watch out for include Australia, Serbia, Canada, Spain, and Croatia.
Archery
Archery has been one of the major events in the Olympic Games since 1972 but next year's competition will see the introduction of a mixed team.
The combined team will feature one man and one woman facing off head-to-head.  During the 2016 Olympic Games in Rio, Korean archers swept the board, and they are still expected to dominate Tokyo.
Baseball and Softball
Baseball and Softball return to the 2021 Summer Olympic Games for the first time since 2004. Both games will run in a modified tournament format with each tournament featuring six teams.
Being America's favourite past sport, team USA, is expected to do everything that they can to take the gold medal home. However, the team should expect fierce competition from other countries such as Japan, Great Britain, and Spain.
Cycling
The BMX racing was officially introduced at the Beijing Summer Olympic Games in 2008, but BMX Park will make its debut in 2021. On the track, Madison cycling is expected to make its return to the Olympics program having been dropped following the 2008 Games.
However, next year's cycling competition will be without the legendary Swiss Fabian Cancellara who collected his last gold medal in 2016 before announcing retirement from international racing.
Nonetheless, Tom Dumuolin of the Netherlands and Great Britain's Chris Froome is expected to go head-to-head and prove to the world that they are the next legends.
Boxing
Boxing has featured at all Olympic Games since 1904 except for Stockholm in 1912. However, women's events were only added to the Olympics program in 2012, and in 2021, women will compete for gold in five different weight divisions.
Be sure to watch out for boxers from the United States and Cuba because these two countries are the most successful in boxing history. There is no doubt that their fighters will perform well in Tokyo.
Canoe/Kayak
Although canoeing has been a common mode of water transport for many years, it was not until the mid-19th century that the first canoe and kayak race was held. The sport now takes two forms during Olympics games: the fiercely competitive Canoe Sprint and the spectacular canoe Slalom.
Germany has been the most successful country across both disciplines with a total of 32 gold medals.
Among the key favourites to pick gold in Tokyo include Germany's Sebastian Brendel who won gold medals in 2012 and 2016 and Hungary's Danuta Kozak who has five Olympic gold medals – three of them came during the 2016 Rio edition.
Skateboarding
Skateboarding is among the five new sports that have been explicitly added to the 2021 Summer Olympic Games.
Australia has always had a fantastic history of excelling in the game, and the country's representatives will be genuine gold medal contenders. Teenagers Hayley Wilson and Keegan Palmer will be genuine competitors in the women's street and men's park events respectively.
Surfing
Tsurigasaki Beach is poised to join the long list of Olympic venues in Tokyo when it hosts the surfing competition. This is another iconic Australian sporting tournament, and seven-time world champion Stephanie Gilmore and Sally Fitzgibbbons should both be genuine gold contenders in the women's category. However, the men's category is expected to be dominated by athletes from the United States.
Sport Climbing
This is another new sport for 2021, and it encompasses three events competed differently on the world circuit:  bouldering, speed climbing, and lead climbing.
Since it is the first time that this sport is happening in an Olympic competition, it is quite difficult to predict what will happen here. However, you should expect teams from Japan, the United States, and Europe to battle it out for the gold medal.
Karate
Being one of the martial arts native to Japan, karate will be making its Summer Olympic debut in 2021. The sport encompasses two broad aspects, namely: kata (forms) and Kumite (sparring). Typically, the sparring competition is broken down by weight class. It will be a big surprise if the host nation does not dominate this event.
Rowing
To achieve gender equality, the men's lightweight four was dropped for the 2021 Olympic Games, and the women's four were added in its place. All rowing events will take place in Tokyo Bay with China targeting a gold medal after winning two bronze medals in Rio in 2016.
Belarusian Ekaterina Karsten will be the athlete to beat in the women's competition. The 46-year old has competed at every Olympic Games since 1992, winning two gold medals, one silver, and two bronze.
Judo
Judo made its Olympic debut in 1964, and it is a sport that is dominated by the host nation. New for 2021 games is a mixed team event in which each country will form a team of three men and three women and compete against each other. Just like karate, you should expect Japan to dominate this event.
Fencing
The primary objective of fencing is to strike your opponent fast while avoiding to be hit yourself. Two competitors, each holding a sword in one hand, face each other. A conductive panel referred to as "piste" is set out as the competing area.
We have both individual and team fencing events. Fencers from the USA are constantly making history in the Olympic Games, and they are poised to win the gold medal in Tokyo. But, they will face fierce competition from their Russian, Asian, Italian, and French fencers.
Swimming
One new event is set to be added in both men's and women's competitions as well as the mixed-gender event. The 800-metre freestyle joins the men's program while the 1,500 free gets included for women. The USA will be the country to beat in the swimming competition.
Table Tennis
Table tennis event features singles and doubles. The team matches consist of four singles matches and one double match with each played over the best of five matches. Since Table tennis joined the Olympic Games program in 1988, China has won 28 out of the 32 gold medals, and it will be the team to beat.
Triathlon
This is an endurance sport that combines swimming, fast road cycling, and distance running all performed in that order. The race is competed from start to finish without a break.
The sport has been part of the games on five occasions, and the 13 medals awarded so far have been split between 13 countries. Athletes from Great Britain will also be the tough opponents to beat after the country's Alistair Brownlee won the men's race gold medal in 2012 and 2016.
Water Polo
Water polo tournaments are scheduled to take place at the Tokyo Tatsumi International Swimming Centre. A total of 22 teams will compete in the event, which is an increase of two from the previous edition.  European teams dominate this sport, and the toughest battle will be between Italy and the United States.
Track and Field
Track and field events have been contested at every Summer Olympics Games since 1896. The track and field events include hurdles, sprints, middle distance marathon, long-distance marathon, steeplechase, high jump, long jump, triple jump, walks, javelin, discus, shot put, hammer throw, decathlon, heptathlon, and sprint relays. Different countries dominate different track and field events.
Badminton
The key difference between badminton and other net sports is that it uses a shuttlecock instead of a ball. It became an official sport at the 1992 Olympic Games held in Barcelona.
China has enjoyed great success in the event having won 18 gold medals. During the 2012 edition, China won all five titles. Other favourite contenders include South Korea, Denmark, Indonesia, and Malaysia.
Equestrian
Equestrian comprises of three disciplines, namely: dressage, eventing, and jumping. Showjumping was introduced to the Olympics in 1900 while dressage and eventing came in 1912. Germany has won the most gold medals in Equestrian, and it will be the team to beat in 2021.
Football
Football is a major sporting event with a huge following all over the world. Two teams of 11 players compete to score goals by advancing the ball towards the opponent's goal.
The interesting fact is that Men's Olympic Football has a longer history than the FIFA World Cup.
Lately, teams from South America have been dominating Olympic Football and the current gold medallists Brazil will be looking to retain their title.  But, they face stiff competition from the likes of Argentina, Mexico, and strong European sides such as Spain, England, Belgium, and France.
Golf
Golf was selected alongside Rugby as the two sports to be added to the 2016 Olympics program. There was both the men and women's competition in Rio in 2016. The individual-based competition in Rio brought together over 60 experienced golfers.  We shall wait to see who is included in next year's race to predict the possible winner of the gold medal.
Handball
In handball, teams of seven players aside pass and dribble the ball with their hands. Teamwork is the key to success in handball. All matches consist of two 30-minute halves succeeded by two five-minute halves if the scores are level.
European teams dominate handball competitions. South Korea remains the only non-European country to win a medal in men's handball.
Denmark, France, and Germany won the gold, silver, and bronze respectively in Rio in 2016. The other teams to watch out for include Norway, Russia, and France.
Hockey
Hockey demands mastery of intricate hand-eye coordination, stamina, and speed.  Each hockey team comprises a goalkeeper, defenders, midfielders, and attackers. Other than the goalkeeper, no player is allowed to touch the ball.
India is the most successful team in the history of the Olympics with eight Olympic gold medals. However, they last won in 1980 and may not leave a significant mark in Rio. The countries to watch are Germany, the Netherlands, Australia, and Great Britain.
Gymnastics
Gymnastics is one of the five sports that have been featured in every Summer Olympic Games since 1896. The two types of gymnastics are; artistic and rhythmic gymnastics. Gymnast Simone Biles is poised to make a strong comeback in Tokyo with the United States Olympics team.
Shooting
Summer Olympic Games shooting features 15 events spread across three different disciplines: Rifle, Pistol, and Shotgun.  The shooting competition features both men and women.
American shooter Kim Rhode dominated the competition winning six medals in six consecutive Olympic Games between 1996 and 2016.  Be sure to watch out for American shooters in next year's edition since they carry great talent and exceptional skills.
Rugby 7s
Rugby returned to the Olympics Games in 2016 when the seven aside format provided a captivating showcase.  A total of 20 teams from different countries will compete for the medals in Tokyo.
New Zealand's All Blacks are the reigning champions, and they will try to do everything possible to retain the title. However, they face stiff competition from the likes of Fiji, South Africa, and England.
Sailing
Sailing has always been part of the Olympic Games since 1904 when it was referred to as yachting.
The 2021 edition will feature the following events: RS: X – windsurf, Laser, Finn, and 49er skiff for men. It will also include RS: X – windsurf, Laser Radial, and 49er FX skiff for women.
The teams to watch out for in this event include New Zealand, Great Britain, Brazil, Italy, and France.
Wrestling
Wrestling is usually considered the world's oldest sport. It represents a real battle of skill between two tough opponents with the primary aim of throwing or pinning their opponent to the mat.
In Tokyo, 96 men and 96 women will battle out in the wrestling competition. Iran is one of the powerhouses in the sport, and Hassan Yazdani won the country a gold medal in 2016. Cuba and Japan are other countries to watch out for.
Weightlifting
The primary objective of weightlifting is quite simple: to lift more than anyone else. The result is always a spectacular view for the fans. There are up to ten bodyweight categories for men and women.
Throughout history, China and former Soviet Union countries have been the most successful in this sport. Chinese weightlifters won the gold medal in the 2016 edition, and they stand a good chance of repeating the stunt in Tokyo. Chinese women have also won 14 out of the possible 35 gold medals since 2000.
Taekwondo
Taekwondo is a relatively combat sport and its first appearance at the Summer Olympics Games was in Seoul in 1988.  But it was not among the list of sports in 1996 and only made a reappearance in 2000.
Traditionally, this was a Korean-dominated sport, but things have changed. In 2012, only one gold medal went to the country. No male athlete has won gold medals at two successive Olympic Games. Countries to watch out for include South Korea, China, Japan, and Great Britain.
Volleyball
There are two versions of volleyball played at the Olympics Games- Indoor Volleyball and Beach Volleyball. Brazil is the favourite to win the gold medal in Tokyo after their heroics in their home Olympics.
They are not ranked as the number one team in the FIVA listing, but they have a talented squad that can upset any team. They will face competition from the likes of the USA, Argentina, Italy, Poland, and Russia.
Modern Pentathlon
Baron Pierre de Coubertin is regarded as the father of modern pentathlon. This sport features a unique competition format in which competitors score points in the first three events that decide their starting position for the final laser run event.
The countries of western and Eastern Europe have dominated this sport, and there is a high chance that things won't be any different in Tokyo.  Swedish athletes are the hardest to beat.
Men's 2021 Olympic Odds
Olympics Basketball (M)
USA -525 / -370
Austrailia +1100/ +500
Spain +1200 / +1400
France +1800 / +2300
Slovenia +1900 / +2500
Olympics Soccer (M)
Spain +250
Brazil +300
France +450
Argentina +650
Germany +650
Olympics Volleyball (M)
Poland +175/ +200
Brazil +330/ +300
France +475/ +600
Russian OC +525/ +600
USA +625/ +600
Women's 2021 Olympic Odds
Olympics Basketball (W)
USA -1400 / -1200
Australia +1600 / +1400
Spain +2000 / +2500
France +2200 / + 2300
Serbia +2800/ +3400
Olympics Soccer (W)
USA -165
Netherlands +600
Great Britain +800
Sweden +1000
Canada +1200
Olympics Volleyball (W)
China +220/ +220
USA +250/ +270
Italy +360/ +340
Serbia +550/ +470
Brazil +700/ +850
Olympic Games 2021  – Betting on Gold
While the competition for gold medals is expected to be stiff in Tokyo, some athletes have higher chances of winning given their past performances in the tournament. The following athletes are most likely going to pick their Olympic gold medals in Tokyo.
Adam Peaty: Men's 100m Breaststroke Swimming
In Rio 2016, Adam peaty showed his swimming prowess when he broke the 100m breaststroke world record in a qualifying heat. He went on to break the new record that he had set in the final race taking the gold by a considerable margin.
Having won the same competition at the 2017 World Championship and last year's Commonwealth Games, Great Britain and the entire world will be hoping for the best when  Peaty steps up to the starting block.
Simone Arianne Biles: Artistic Gymnastics
During the 2016 Olympic Games in Rio, Simon Biles equaled the record haul of gold medals by a female artistic gymnast with four gold medals and one bronze medal.
After taking 18 months off due to kidney stones, she came back stronger winning four gold medals, one silver, and one bronze at the 2018 World Championships held in Doha.
Teddy Riner: Judo
The last time that Riner lost a competitive judo bout was nine years ago on 13th September 2010. The talented French +100kg judo heavyweight master has been unbeatable since then, and he even won gold medals at the 2012 and 2016 Olympic Games. Riner is 31 years old and still has many years ahead of him, but his next goal will surely be to win a gold medal in Tokyo 2020.
Carolina Marin
In Rio 2018, Carolina Marin recorded history when she beat India's P.V Sindhu to win Spain her first-ever gold medal in women's badminton. She also defeated Sindhu to win her second straight title in Nanjing, China last year.
However, she got injured and had to undergo knee ligament surgery earlier this year. Marin has promised to be back stronger, and the Spaniard may win her third straight title in Tokyo.
Olympic Games 2021 – The Head to Heads
When the Olympic Stadium in Tokyo opens its doors for the commencement of the 2021 Summer Olympic Games, it will also set a stage for some of the greatest battles in the history of the competition. So, which battles should you watch out for in Tokyo?
Penny Oleksiak vs. Simon Manuel: Women's 100m Freestyle
If you watched these two young women at Rio 2016, then you know what we are talking about here. Canada's Penny Oleksiak and USA's Simone Manuel touched the wall at the same time and were forced to share the gold medal on that historical night in Rio. The two will come up against each other again in Tokyo, and who knows what may happen? Shall we witness two athletes sharing a gold medal, again?
Mo Farah vs. Eliud Kipchoge: Marathon
The raging debate of who is the greatest marathoner of all time between these two athletes can be settled in Tokyo. There is no doubt Mo Fara is Briton's most decorated athlete of modern time, but you simply cannot rule out Eliud Kipchoge who is considered the greatest marathoner to ever live.
Eliud Kipchoge won the Olympic marathon in 2016, and he is the current marathon world recorder holder with a track time of 2:01:39. The Kenyan insists that his next achievement would be to run the marathon in under 2 hours. Could it be in Tokyo?
Ma Long vs. Zhang Jike:  Table Tennis
Ma Long scooped the gold medal at Rio 2016 to join the league of players who have completed a career Grand Slam comprising the World Cup, World Championships, and the Olympic Games.
No one can dispute the fact that Ma is an outstanding player of his generation, but he will have to battle it out with team-mate Zhang Jike for the individual title. Zhang may take advantage of Ma recovering from a lengthy knee injury and make history.
FAQs – Olympic Sports Betting Odds
Is It Legal To Bet On The Olympic Games in Canada?
Yes. Olympic wagers are lawful as long as a bettor's state authorizes them. Bettors must also place their wagers at a regulated sportsbook. Don't put your money on websites that are less secure or familiar than those that are controlled here in Canada.
When and where will the next Summer Olympics be held?
Tokyo. Because of the epidemic, the 2020 Olympics were postponed until 2021. They start on July 23 and last until August 8. Vaccine rollouts should go well enough for the Olympics to feel more real than they have for the past year and a half.
When and where will the next Winter Olympics be held?
Beijing. The 2022 Winter Olympics will be held in China from February 4 to February 20, 2022. The world should have returned to normal by then. But no one expected a plague to strike in the middle of December 2019. Hopefully, the 2022 Olympics will not be postponed due to another worldwide disaster.
Is betting on the Olympics popular?
Yes. It's a thrilling experience to watch the Olympics. Wherever there are popular sports, oddsmakers are ready to take bets on them. The United States, on the other hand, today boasts a strong and well-regulated sports betting sector. Although it is not available in every state, those who do are looking forward to hosting their first legal Olympic Games.
Are there any Olympic prop bets available?
Yes. Standard team props, such as which team will win the most medals, are included in Olympic prop bets. Individual bets are offered as well. Prop bets, on the other hand, can be absurd, such as whether a British athlete will be photographed eating a Big Mac. Sportsbooks have something for everyone in their props areas.