Online Blackjack Canada
Canada's gambling scene has been on a first-name basis with blackjack for many years, and the love of the classic casino card game has even grown with the introduction of online blackjack.
Playing blackjack online has become one of the most-favoured casino activities for Canadians due to the fact that blackjack is an exciting and easy-to-learn game with many varieties and the fact that it is a casino game with the lowest house edge of all games.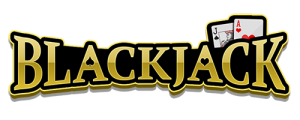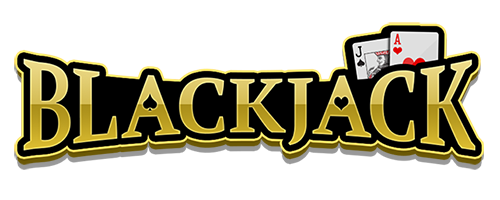 In this article, you will learn more about different versions of online blackjack, how to play blackjack, and the top online casinos for the best blackjack in Canada, along with a few other tips and tricks to elevate your game, so stay tuned!
Online Blackjack Versions
If you haven't tried online blackjack before or have just played it in land-based casinos, you are in for a surprise. Namely, the world of online blackjack is filled with different versions of the game and each one is home to new and exciting features, different house-edge limits, tweaked rules, and more ways to win. Some of these blackjack games can only be seen in online casinos, while some are also available in brick and mortar casinos.
Let's talk about the most popular versions of real-money blackjack dominating Canadian online casinos at the moment.
European Blackjack
European Blackjack is one of the most popular casino games in online casinos in Canada and one of the most popular versions of blackjack. Basically, it has all the same basic rules as standard blackjack.
The aim of the game is to beat the dealer by having a hand that has a value of 21 or as close to 21 as possible. The player is given two cards, as is the dealer, and the cards numbered from 2 to 9 are valued at their face value, while cards from 10 to King are each worth 10 points. The Ace is valued at either 1 or 10 points.
Now, what makes European Blackjack special is how the dealer deals the cards, more specifically his hole card. Namely, the dealer will get his down card only after the player has played his hand, which changes the game drastically.
First, the dealer can't check for blackjack if his first card is a 10-point card or an Ace. Also, there is no way of knowing if the dealer will get a blackjack, so you can potentially lose more money if you double down or split your hand. However, the player can win even money if the dealer busts.
A couple of other important rules about this type of blackjack are that the dealer always hits on a 16 and must stand on a soft 17.
American Blackjack
The North American version of the classic blackjack game is very similar to the European version but comes with a twist. Like European Blackjack, American Blackjack is played with six 52-card decks usually, and the goal is to get as close to 21 as possible. What makes it special is the way the hole card is dealt to the dealer.
Namely, the dealer and the player both get two cards at once, unlike the European version. The player receives two face-up cards, while the dealer gets one face-up and one face-down card. In American Blackjack, the dealer can check for blackjack if the first card is either an Ace or Ten. Also, the players can use the Surrender move, fold their hand and save some money if they believe the dealer has a natural blackjack.
Multi-Hand Blackjack Gold
One of Canada's favourite online blackjack versions is Microgaming's Multi-Hand Blackjack Gold. In essence, it is European Blackjack with a special feature. You can certainly guess what that is from the name. The player can play up to 5 positions at the table at the same time, essentially posing as five different players against a single dealer. By playing in multiple positions, you can have more opportunities to win. As an RNG powered game, it has a distinct RTP, and Multi-Hand Blackjack Gold is set at 99.42%.
Spanish Blackjack Gold / Spanish 21
Spanish Blackjack Gold is an exciting blackjack game based on the traditional Spanish 21 card game that is the predecessor of modern-day blackjack. In Microgaming's version, you will see many special features you can see in classic Spanish 21.
Here's the catch. All 10s are removed from the eight decks the game is played with. Also, there is no push when both the player and the dealer get 21 since the player's blackjack will always win the hand. In Spanish Blackjack Gold, the player can play up to 5 positions, and the dealer can check for blackjack by peeking under his face-down card.
There are also not many restrictions when it comes to doubling down and splitting as players can surrender after doubling down, in a move known as a Double-Down Rescue which helps players save their bets.
Also, there is a special bonus payout scheme in Spanish Blackjack Gold which you can't find anywhere else. For example, a five-card 21 pays 3:2, and if you get blackjack from 7 or more cards, expect a 3:1 payout.
Double Exposure Blackjack
If you ever had a chance to play blackjack in Canadian online casinos, you must have seen the Double Exposure version on offer. The main difference between this version and others is that both of the dealer's cards are dealt face up so that the players can see the dealer's hand before making their move.
Also, the dealer can either stand or hit on a soft 17, unlike in other real-money or free blackjack online versions where they have to stand on a soft 17. Another crucial difference is in the payout for a natural blackjack. While other versions of the game have a 3:2 payout for a blackjack, in Double Exposure, the payouts are 1:1.
Atlantic City Blackjack
Atlantic City Blackjack is a version that was created in Atlantic City in the mid 20th century, hence its name. It is a popular version in Canada as well, thanks to its exciting and fast-paced gameplay with a favourable house edge. Also, the players can double down on any two cards, as well as after a split. Note that the dealer automatically checks the hole card for a blackjack.
Online Blackjack Terms to Know
Before you get down to business and place your first blackjack bets, you need to know what moves you can make in the game and learn its glossary. Luckily, the moves are simple to learn, so you can quickly turn from a novice to an experienced player if you master the use of these moves.  Here are the most common actions you can take in most if not all blackjack versions.
Hit
Once the dealer deals you the two face-up cards, it is up to you to decide what to do next. One of the most common actions is to ask for another card in order to get the total value of your cards as close to 21 as possible. That move is called a Hit. You must have heard blackjack players in movies and land-based casinos telling the dealer "hit me." Don't worry, they're not asking for a slap across the face but another card. In the online version, there is a Hit button you need to press to get a new card.
Usually, players ask for another card if the first two are of low value and they are looking for an Ace to improve the hand. When considering whether or not to ask for a hit, consider the rules of the game you are playing as the dealer has to stand on a soft 17 in most versions.
Stand
Stand is the antithesis of Hit and is played when you are satisfied with the hand that you have and you don't want to risk going bust with another card. You will finish the round with the cards that you have.
Bust
Simply put, a Bust is a situation where the total value of one's cards exceeds 21. This situation occurs when players decide to hit instead of standing on an already risky high-value hand. Still, you can't win without any risk, right?
Double Down
A Double Down is a move where you double your bet size, and receive an additional card after which you are required to stand. If you are confident that the next card is going to get you close to a blackjack, go for this move.
Push
The so-called Push occurs when both the player and the dealer have the same card total between 17 and 21 in which case the player receives his bet back.
Split
Splitting the cards is a strategy a lot of blackjack players resort to. The Split allows you to separate two cards of the same value and thus create two individual bets which increase your odds of hitting 21 with at least one bet.
Side Bets
There are a couple of side bets players can place in blackjack that won't directly affect the outcome of the round. These side bets, as their name suggests, are additional bets that can spice up the gameplay. For example, a 21+3 bet is a popular one and is placed when you believe your hand combined with the dealer's can make up a poker flush, three of a kind, or a straight.
Insurance Bet
The insurance bet is another side bet. In this one, players predict that the dealer will have a natural blackjack. It is usually offered if the dealer's first card is an Ace. If you take an insurance bet, you can win double the amount of your initial bet.
Surrender
Surrender is the players' last resort after the dealer has checked his cards and there is a good chance he will get a blackjack. If you surrender, the hand will be considered forfeit and you will get your bet back.
What to Look Out for When Choosing Your Online Blackjack Site
There are a couple of things you need to be aware of when choosing the best blackjack site for you to play online. First of all, you need to pay attention to whether or not the site is licensed and regulated. Licensed and regulated sites have been tested for fairness and security by reputable licensing jurisdictions, such as the Kahnawake Gaming Commission, the United Kingdom Gambling Commission, and Malta Gaming Authority, which guarantee you are in a safe environment.
Next up are the welcome bonuses. As a new player, you should get a good welcome bonus for table casino games where you can get a small amount of money to spend when you decide to play blackjack online. These welcome bonuses can be deposit and no deposit bonuses, so think carefully about which one suits your needs the most.
Also, the online blackjack site of your choice should have demo versions of its blackjack games so that you can test them before wagering real money.
Last but not least is the number of reputable payment options you can use to make a deposit or withdraw your funds from a casino or betting site. The more options that offer CAD, the better. Also, make sure there is a selection of reliable options that will allow you to transfer deposits instantly as you certainly wouldn't want to wait much before you can start playing online blackjack.
FAQ
What is online blackjack?
Online blackjack is the digital version of the classic casino game which you can play for real money on your desktop and mobile devices.
Can I play online blackjack for free?
Most online blackjack betting sites and casinos offer free demo versions of all blackjack games so that the players can play online blackjack without having to deposit real money. This way, you can test the casino games without any risk and enjoy the best of what online casino games have to offer and learn more about playing blackjack.
How many decks are used in a game of blackjack?
The number of decks in blackjack depends on the type of blackjack played and can be anywhere from 2 to 8 decks.
Is online blackjack fair?
Online blackjack in casinos and sites regulated and licensed by reputable jurisdictions is a fair game where each dealt hand is based on an RNG algorithm that ensures its randomness.