ETX Review
If you're into spread betting,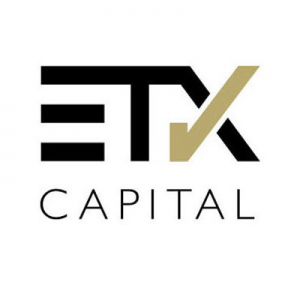 chances are you've heard of ETX. This group is an industry leader. Founded in 1965, ETX began servicing foreign exchange clients and in 2002 made a move towards offering professional grade services to its private clients. It's a privately-owned firm with a lot to offer.
You need £100 for a minimum deposit and you can dabble in forex, CFDs and spread betting. The spread types are fixed or variable and you can fund your account by bank transfer or credit and debit cards. Help is on hand through email or landline number but keep in mind that if leave your account inactive for more than a year, you'll start to incur dormancy fees.
ETX's headquarters can be found in London. Let's take a closer look at what the platform has to offer.
The Minimum First Deposit
Your initial minimum deposit must be £100. This is pretty low compared to industry norms, which makes ETX an enticing brokerage for first-timers with limited capital. The platform does, however, encourage you to make larger initial deposits by offering a free trading course if you deposit £1,000 or more.
Commissions and Spread
ETX spreads are competitive, to say the least. Their forex spreads start at around just 0.6 pips for the more popular currency pairs, like USD/EUR, while CFD spreads start at just 0.5 pips. The minimum equity spreads at ETX are 0.08% and if you want to trade commodities, you can expect spreads to start at about 0.025 points.
Leverage at ETX
A highly effective way to capitalise on various market opportunities is to trade on leverage. When it comes to FX trading, leverage spreads to about 1:30. It's 1:10 for commodities and from 1:5 to 1:10 for equities and indices.
We also want to highlight that trading on margin has its risks. If you're not careful enough, a margin call might require payment in excess of your deposit. Margin requirements seem to vary considerably with exchange rate fluctuations, but you might be able to change your personal limits by contacting the ETX support team or even registering as a professional.
Miscellaneous Trading Fees
There are a few fees to know about before you open an ETX account. For instance, you should be aware of overnight rollover fees and miscellaneous charges, and those typically depend on your position. You'll find a full break-down of rolling daily charges on the ETX site.
There's also a monthly account dormancy fee if you've not made trades in the past 12 months. However, if you decide to return to the platform and trade some more, ETX refund the last 3 months of inactivity fees.
Bonuses and Promotions
Due to regulatory changes, ETX has had to withdraw their deposit bonus offers. But they still have incentives that focus on adding value for you. For instance, any size deposit secures a free trading course, which is really handy, so make sure you take advantage!
Different Trading Platforms on ETX
ETX offers two core platforms:
MetaTrader 4
MetaTrader is a stock-standard trading platform and you can download it for free. It's perfect for you if you're familiar with the system and don't really want to shake things up. This standard platform offers up a variety of features and water-tight security. You can trade everything from the FTSE 100 to Bitcoin and even oil.
The free download works perfectly week for scalping techniques, hedging and loads of other strategies. There's also the bonus of educational resources right at your fingertips.
Trader Pro
This is the platform for experienced traders and those with professional accounts at ETX. It offers an exciting myriad of advanced features and complete access to the financial markets. One of the best things about Trader Pro is that it offers up highly sophisticated charting tools so you can choose and view different charts in different time frames all in one go.
Once you log in, you can look forward to straight forward access to tons of historical data, guaranteed stops, volume indicators and so much more. There's even a handy newsfeed to follow.
The Trader Pro platform also includes professional client service, making it a popular choice with full-time traders. There are even free guaranteed stop losses, which is a plus for traders who prefer to use stops in order to manage risk. A guaranteed stop ensures your trades are closed should your asset hit that price, no matter the volatility.
Trade on the Go with the ETX Mobile App
More and more people are turning to their mobile devices to trade, so it's a good thing that ETX has a native app for Android and iOS devices, with both platforms available.
The mobile app interface is sleek and user-friendly. There's access to over 5,000 markets and you can both enter and exit positions with the help of real-time charts, price alerts, one-touch trading and a whole variety of custom indicators.
After thoroughly reviewing the app, we're confident to say it's one of the best in the industry. The app is secure, too, thanks to top-notch encryption and touch ID login.
Payment Methods
ETX accepts a wide range of payment methods. Once you sign up, you need to add funds to your account to start trading. Deposit options include:
Giropay
Skrill
Neteller
Bank wire transfer
Credit and debit cards
PayPal
As for withdrawals, you get to use the same method you used for funding your account. Best of all, there is no minimum withdrawal amount, but you will face a fee if you withdraw under £100. ETX also offers fast withdrawal times. Bank wire transfer takes around 2 to 3 business days while other methods take about 3 to 5 business days.
License and Regulation
Finding a trustworthy and reputable exchange is vital. Fortunately, ETX passes our checklist with flying colours. The platform has regulatory oversight from the FCA, and that means they comply with several stringent methods to protect customers.
ETX also takes security extremely seriously, and rightfully so. They even have a dedicated Security Officer to ensure legislation and privacy policies are met. You can also enjoy the most up to date firewall and encryption technology, while your money is kept segregated in tier-1 banking institutions.
Customer Support
There seem to be mixed reviews when it comes to ETX's customer support. On the upside, there's both telephone and email support readily available. Support is also offered in a list of different languages. Whether you need help remembering your password or assistance with binary login details, there's always someone on hand. You can also check out the comprehensive FAQ section for answers and discussions around common problems.
One downfall is that support isn't available around the clock. Rather, the team is available from 7:30 am to 9:00 pm Monday to Friday. There's also no live chat function, which would be handy.
All the Best Features
By far, ETX has some incredible resources on offer. These include:
Trader choice – ETX goes further than chat rooms, forums and blogs to facilitate trader communication. The Trader Choice feature allows you to view who's making winning traders and then copy what they do.
Sentiment mapper – FX and spread betting clients can take a look at how other traders do things. There's even an interactive chart for gold and oil traders which help you see how other traders are moving. This is a good way to capitalise on trends and boost your profits.
Automated trading – the free to download MT4 platform allows for extensions and APIs which allow you to enlist the services of EAs and trading robots.
Education – ETX offers a wide range of free educational resources, including downloadable files, training modules, video commentary and lots more.
Over and above these features, there are plenty of benefits to trading on ETX, like:
No dealing desk – as a no dealing desk broker, ETX lets you benefit from direct trade access and low costs.
Rebates – FX traders are eligible for cash back rebates on every trade.
Demo account – as a prospective user, you can try out the demo account and hone your skills before risking real money.
Market choice – ETX has no shortage of instruments and markets, which means it's a good choice for beginners and pros alike.
Trading tools – ETX offers a fine range of tools from leading industry platforms. There's everything from one-click trading to advanced charts, and a wide range of technical indicators.
Education – there's a wide variety of educational material available, including user guides, manuals and seminars. They're especially useful if you're a novice trader.
Welcome bonus – new customers can benefit from a £20 no deposit binary bonus. Spread betting, stocks, CFD and forex traders are also eligible for the bonus. Make a large first deposit and you may receive more!
Pro clients – ETX offers a professional client service complete with greater control over closed trades, more trading options and higher leverage.
International accessibility – customers from around the globe are welcome to trade with ETX, but USA traders are not permitted.
Competitive spreads – get attractive prices as an active trader.
Despite the notable benefits and great features, there are a few drawbacks. ETX seems to have limited account options and navigation can, at times, be complicated. The lack of live chat is a big downfall for us.
The Verdict
So, is ETX a decent platform? For binary options, CFD, forex and spread betting, it's a hard yes from us. This platform has powerful trading tools, extensive experience and the option to use an unlimited demo account. If you're on the hunt for integrity, reliability and a long list of industry awards, ETX is the perfect choice for you.