Seria A Betting Tips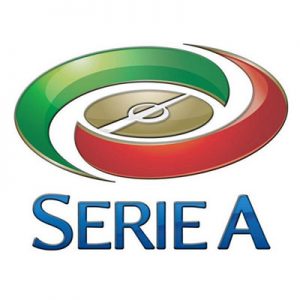 Leagues go in and out of fashion over the years, dominating the footballing landscape before fading back into the background. Italy and Seria A is a classic example of that.
An important league in the early and mid-90s, then dominant again the mid-noughties, Seria A has not really hit the same heights, not consistently anyway.
But that's changing now. Roma and Juventus are reaching the later stages of the Champions League. They have some of the brightest young players and Christiano Ronaldo is a great draw for the league.
Even young British players (Bobby Duncan) are heading to Italy, looking for a faster track to the first team, similar to Jadon Sanches and a host of other players have done in Germany.
The Seria A is on the up and is only going to get bigger the next couple of years.
It makes it a great league to have a flutter in if you know what to look for. That's where Betopin can help. We do the research and make predictions on matches and markets on Seria A, and our audience really appreciates the work we do, and they keep coming back for more predictions.
Seria A: The Fine Print
Sports Event – Football
Event Name – Seria A
Current Champions – Juventus F.C
Start Date – 24/08/2019
End Date – 24/05/2020
Location – Stadio Ennio Tardini, Parma, Italy.
Seria A Betting Predictions
Our Seria A predictions are so popular because our results speak for themselves. At Betopin, we have a team that spends all day every day looking at the Seria A and making betting predictions across all different markets, not just picking winners but finding the best value on bets.
No two leagues are the same, they all have their own idiosyncrasies. You need to understand the teams, their rivalries, the history and sometimes the geography.
Our Seria A team have the background and it becomes part of the equation as they undertake their research and delve into the stats for each specific match.
We look at winning streaks, player form, formations and styles of play. We look at individual matchups on players and all the historical data on matches between the teams.
We then contextualize that data with current factors including number of rest days, distance travelled recently and how far the away team has to travel for the match. .
At Betopin we look at data that doesn't normally get a lot of attention, but we've discovered that it's the little things that, when factored into the decision properly, make the difference to our predictions and their accuracy.
Seria A Outright Betting Favorites
Here are our top 4 picks for the Seria A this season:
Juventus

The stand out favourites for the Seria A has to be the "old lady" Juventus. It's not just because they won last year's league race by a meaty 11 points, but also because of the additional signings they've made during the closed season.
They've managed to acquire the world's most sought after central defender in Matthijs de Ligt. They've also made some clever acquisitions in Aaron Ramsey and Adrien Rabiot, who both came in on free transfers. Buffon has returned home too.
The only real outgoing was the super talented Joao Cancelo, but they got a ready-made replacement in Danilo and overall the squad has more balance and some serious depth.
They have the best squad in the league and will potentially be a real threat in the Champions League this year.
Napoli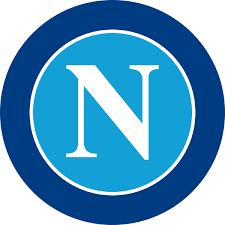 Last year's 2nd place finishers are our bet to finish 2nd again this year, although we are predicting a much tighter race with Inter Milan, who we'll be talking about next.
A talented squad who have a real identity and style of football, Napoli have managed to keep the squad together with a couple of acquisitions that just add depth to the squad. Especially Hirving Lazano and Konstantinos Manolas who should be pushing for a starting spot.
With Ancelotti at the helm, they have a manager who has been there and done it.
Inter Milan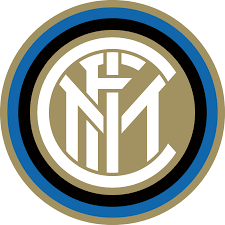 They struggled last year but with Conte now installed as manager, we are expecting them to be on-the-up this year.
They've been clever in the transfer window. Lukaku is a great signing for Conte who needs a target man for the style of football he plays. They've also managed to move on Icardi. No doubt a world-class talent but a divisive character who has had a toxic impact on the club.
A club like Inter Milan should be competing for the title, they are not quite there yet but they look to be heading in the right direction.
Roma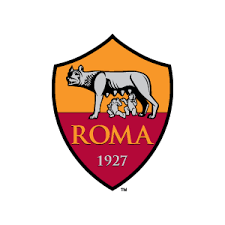 There are plenty of teams in the mix for the 3rd and 4th place predictions, AC Milan, Lazio and Atlanta are there and thereabouts, but we've opted for Roma.
Our research suggests that the last couple of years has seen a period of transition, they've seen players like Daniele De Rossi and Totti leave, and more recently Allison Becker and Radja Nainggolan.
They're starting to rebuild and we are predicting that is that they'll make those first steps this year by securing the 4th spot. We particularly like the acquisition of Henrikh Mkhitaryan. Used properly he's world-class and gets a lot of goals from midfield.
Seria A – The Clash Of The Titans
Inter Milan vs Juventus
The first real test for Juventus and also a proper examination of where Inter are at. Inter have had a change of coach, Conte is back in Italian football after his success at Juventus and Chelsea.
That means a change in the way Inter want to play which might mean some teething problems but, by the time this game rolls around, that should have all that bedded in.
Should be a real test for Juventus, especially as Conte knows Juventus better than probably any other coach in the league, having taken them to back-to-back Seria A championships before he went to England.
For the latest odds visit Unibet
Roma vs AC Milan
Roma are our pick for the 4th spot this year but AC Milan will fancy their chances too. This 6-pointer has all the hallmarks of a classic
Roma have been rebuilding over the last couple of years, AC Milan are a sleeping giant and there is not a lot of love lost between the 2 sides. This game is going to set the scene for the fight for Europa League places this year.
For the latest odds visit Unibet
Napoli vs Inter Milan
In some ways, this is the battle of the Managers. Conte and Ancellotti, both spent time at Juventus, both had successful spells at Chelsea. So there is that back story, but in reality, this game represents a 6-pointer in the fight for second place.
If anyone is going to get closer to Juventus this season, this match will give us a clearer indication of which club that is going to be.
For the latest odds visit Unibet
Roma vs Napoli
Historically, when Roma play Napoli meet the games are tight affairs. Matches are won by just the odd goal. This time, Roma are on an upward trajectory so there's every reason to think this match will be nip and tuck too.
At Betopin, we are expecting a lot closer competition this year and our prediction is that there will be no more than a handful of points between these two come the end of the season.
For the latest odds visit Unibet
Seria A Betting Markets
Over/under goals betting
One of the most popular betting markets for Seria A is over/under betting. There are not an abundance of goals, generally, a lot of tight affairs. That means you get decent odds for the overs, so if you know your Seria A you can make good money.
If you're new to over/under betting, you've been missing out. It's been around a long time, especially in US sport, but now almost as popular in football.
It's a middle ground between picking a winner and picking the score. You bet on how many goals will be scored in the game, usually over 2.5/1.5 goals or less than 2.5 / 1.5 goals.
To get the latest under/over odds visit Unibet.
Handicap betting
Last year roughly 35% of games were won with 2 or more goals. That makes it an interesting league for handicap betting.
If you are new to handicap betting it works really well when you have a stronger team playing one of Seria A's weaker teams.
The bookies will give the stronger team a handicap, lets say 2 goals. That means if you bet on the weaker team and they lose by less than two clear goals you win.
If you want to find out more or to find the latest and best odds, visit Unibet.
Both Teams To Score (BTTS)
Seria A has a reputation of being a tight league, defenders are technically good, space is limited. But actually, 55-60% of games result in both teams scoring. This makes it a great market for a BTTS bet.
To find out more about BTTS betting visit Unibet for all the latest odds.
Betting Conclusion
Looking at all the data, both historical and specifically for this season, Juventus are our firm favourites to win Seria A this year.
They have the squad depth,a winner's mentality, and with players like Dybala and Ronaldo, they have the x-factor. Players who can win matches by a touch of genius and who show up in the big games.
They also have the most wanted central defender in the world, playing alongside world-class operators like Chellini.
The battle this year is going to be the fight for the other Champions League positions. We are expecting to see the re-emergence of Inter Milan and Roma, together with a strong Napoli.