UFEA Champions League Betting Tips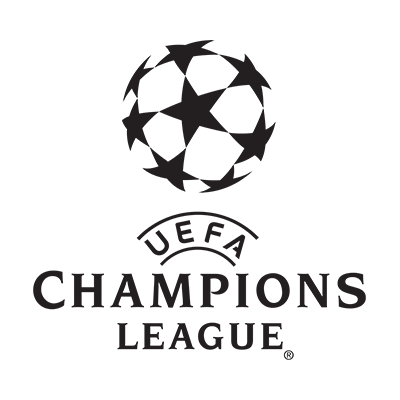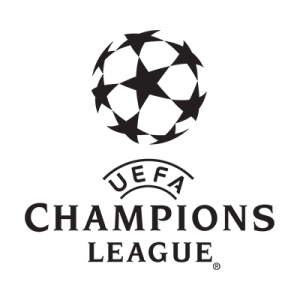 For a football fan, it doesn't get any better than the Champions League. The most prestigious club football competition in the world is back. The league winners from all the leagues in Europe battle it out home and away, over 9 months until 1 team is left standing, making them the best team in Europe. No team can really be considered one of the greats until they've dominated Europe. And it's special for the players too. Legends are made by great Champions League nights. Messi, the jewel in the crown of a great Barcelona team, really became a world phenomenon back in 2011 when he single-handedly made a seasoned Manchester United team look very average. Or Istanbul, 2005, when Steven Gerrard dragged an average Liverpool team from 3-0 down against Italian giants – AC Milan, to a 3-3 draw, winning the Champions League final on penalties.
Fans need the Champions League. It's a necessity for football. We need to be able to measure one great player or team, against another, we need the midweek drama to lighten up our lives, especially in the gloom of late Autumn and Winter. And finally, there's betting on the Champions League. Because there's only one thing better than a great Champions League night and that's when you have a bet on the result. That's where Betopin comes in. We help you pick winners by doing all the hard work so you don't have to. Making it easier to pick a winner and have a great night.
Champions League: The Fine Print
Sports Event – Football Event Name –
UEFA Champions League
Current Champions – Liverpool F.C
Start Date – 12/09/2019
End Date – 30/05/2020
Location –San Siro Stadium, Milan, Italy.
UEFA Champions League Betting Predictions
At Betopin, there's so much that goes into a Champions league betting prediction. No stone is left unturned. We look at every stat we can think of. We'll not only look at team's home and away records, but we'll also look at the historical stats for teams and how they play against certain formations and styles of play. When they have peaks and troughs in the game and how that can have a bearing on the result. We look at the circumstances of each game in the context of other competitions and across different markets. How often does Lewondowski score in the first 20 minutes away from home? We factor in general logistics. Did a team have to travel 500 km on Saturday, play an important or physical away fixture, and now has to take a 4-hour flight and 2-hour bus trip on Tuesday for a tricky Wednesday Champions League tie? These are just some of the snippets of data we consider when making our Champions League betting predictions. At Betopin, we feed our obsession with data to help us give our followers the best betting tips available.
UEFA Champions League Outright Betting Favorites
There are some incredible teams in the Champions League this year. Great teams have gone out and improved on their squads through the transfer window. Some teams have matured as a squad. There are at least 8 teams who are genuine contenders for the finals and there's always a dark horse ready to spoil the party. We've put our heads together to pick our top 4 Champions League betting favorites with a couple of outside bets we like the look of.
Man City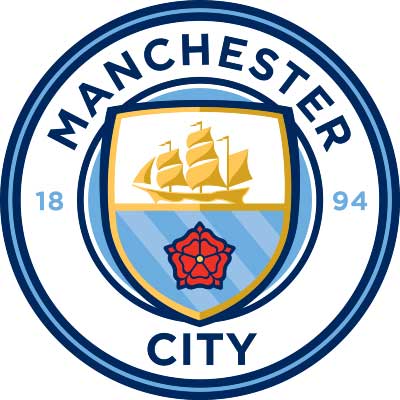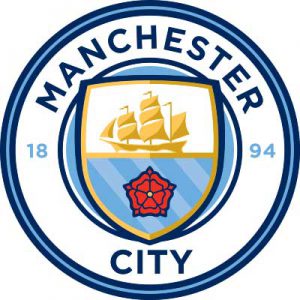 If they're honest, they've underachieved in Europe. Especially when you consider just how strong they are on paper. Could this be their year? They have taken a powerful, dynamic squad and made it better. It's actually scary how good they are in the transfer window. Plus, with Kevin De Bruyne unavailable most of last year, having him back will be like signing a world-class player. He's 28 years old, he's in his prime and he's started the season like a rocket. They've picked up another defensive midfielder to share the workload with Fernandinho who is so important to the team. Last season when Fernandinho got injured, they went on a 4 game losing streak. Rodri from Atletico Madrid looks a great signing. A big strong defensive midfielder who enjoys working without the ball and as a Spaniard, he's cultured and clever with the ball too.
You can get Man City at 7/2 to win the Champions League 
Liverpool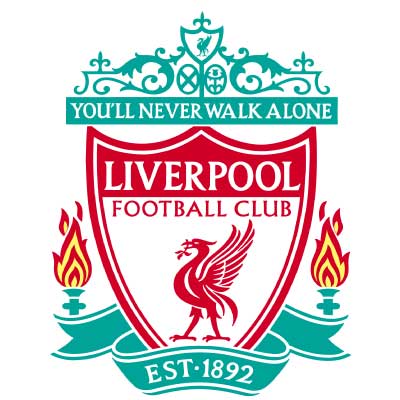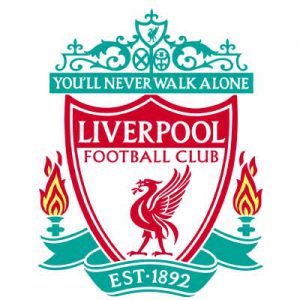 Great players with a winning mentality, in their prime. No real high profile signings but they do have Joe Gomez and Alex Oxlade-Chamberlain back from injury, plus it's Naby Keita's second season and he's expected to kick-on. The most important factor for Liverpool is they have the same settled team, a team that has reached the last two Champions League finals.
If you think Liverpool can retain their crown then you can get odds as big as 7/1.
Barcelona
In the semi-final of last year's Champions League last season, the team squandered a 3-0 lead from the first leg to go down 4:3 to Liverpool. Painful. They've rejuvenated midfield with the purchase of Frenkie De Jong, voted the standout midfielder of last year's Champions League. Then there's the £100+ million signing of Antoine Griezmann from Athletico Madrid. A world cup winner hitting his prime and offering another option upfront. In other words, a top 4 Champions League team has signed 2 world-class players.
Barcelona look to have a huge chance at 5/1.
Real Madrid
The later stages of the Champions League just wouldn't be the same without Real Madrid. Not quite the powerhouse we have come to know, but they've bought well and look set to do well again this year. Eden Hazard, one of the best midfielders in the world and the classy defender Éder Militão are the most obvious first team additions, that will make an instant impact. But they've also spent £40+ million on the Brazilian teenager Rodrygo and another £50 million on Jovic, a prolific young striker moving from Frankfurt who Zidane seems to like.
Real Madrid are a massive 10/1 to get back to the top of Europe.
Ones to watch
Juventus
Beaten in the last 16, by Tottenham Hotspur, Juventus are not being talked about in the same breath as Man City or Barcelona but perhaps they should be. Any team with Christiano Ronaldo in, albeit an ageing Ronaldo, has to be a contender. They've added by snapping up Matthijs De Ligt, the most sought after defender in the world. They've also done some great business by acquiring French International Rabiot, a stylish defensive midfielder, and Aaron Ramsey a scoring attacking midfielder, both on a free transfer. Buffon has returned home to Turin too. If they can get Higuain fit and Dybala finds form, they have one heck of a team, they also have squad depth to manage any untimely injuries to key players. Can CR7 finally get Juventus back to the top of Europe? Bookmakers are giving you as big as 12/1 for them to do so.
Ajax
They've sold two of their prized assets, in Frenkie De Jong and Matthijs de Ligtit's, but we don't expect their light to dim anytime soon. Year after year, Ajax produce amazing talent. Perhaps they were happy to let some of the star players go because they can see what's coming down the pipeline. Either way, they won't be scared of anyone. It helps that they kept all their key players at the attacking end of the pitch. Expect the same aggression and fluidity they showed last year. They've even added to it with the acquisition of Quincey Promes, another Dutch International who is rapid quick and technically gifted. Last season's beaten semi-finalist are a huge 80/1 to go all the way.
Spine-Tingling Group Matches
The draw has produced some mouthwatering ties that will go along way to determining this year's Champions League winner, here are 4 from the group stages that we think you'll be a fool to miss out on:
PSG Vs Real Madrid
The talent alone on this double header is staggering. Both had a poor Champions League last years, both have strengthened in attack and defensively. How are PSG going to get the newly signed Icardi in a team that boasts Neymar, Mbappe and Cavani? What does that mean for Di Maria? Is the unwanted Gareth Bale going to stay fit long enough to be the talisman that takes Real Madrid to the next level?
Athletico Madrid VS Juventus
Athletico lose Griezmann to Barcelona then go out and buy the world's 2nd most expensive teenager in João Félix. This is the world we live in. A notoriously difficult nut to crack, they're also trying to play a more expansive game, score more goals. Juventus' squad is mind blowing, They have an embarrassment of riches across the pitch. Ronaldo has broken Athletico hearts in the past, will he do it again in the black and white stripes of Juventus or will Felix take Athletico to the next level? This game will be the litmus test.
Napoli vs Liverpool
These two teams have history. Not many teams beat Liverpool last season, Napoli were one of the exceptions. At home, they made Liverpool look ordinary and deserved the win. On the return leg, Liverpool goalkeeper – Allison needed to make a world class save in the dying seconds to deny Napoli an equalizer that would have put them through from the group stages and sent Liverpool crashing out. Both teams know each other well. There's some bite to this one.
Tottenham vs Bayern Munich
If Spurs, last season's finalists, want to prove they are more than a one season wonder, they have to beat teams with the pedigree of Bayern for the rest of the football elite to take notice. For this reason, this game could well define their season. For Bayern, they were poor last year and their squad was proven to be too old and stale. They've freshened it up this year with the signings of Coutinho (Barcelona), Perisic (Inter Milan) and defensive lynch pin Lucas Hernandez (Athletico). They've also started this year's Bundersliga like a steam train. There's a lot riding on this game for both teams.
UEFA Champions League Betting Markets
There are some great ways to get in the game with the UEFA Champions League betting markets. Here are the 4 most popular betting markets for the Champions League in 2019/20:
Champions League Winner
There are some decent odds at this time of year, picking the Champions League winner. All the top teams have reinforced with some marquee signings during the transfer windows. City appear to be early odds on favourites. They have a wonderful team, with the addition of De Bruyne full back to fitness and form. Liverpool are the current champions and both Spanish giants, Barca and Real have strengthened. Looking at odds from 7-2 to 10 – 1, those odds will shorten dramatically. To place a bet on this market visit Betway for all the latest odds.
Handicap betting
The Champions League offers some great opportunities for handicap betting because as much as there are some red hot favourites, there are plenty of teams who are good enough to cause an upset. Every team has pedigree and there are some really difficult places to visit. Athletico and Juventus have to go to Lokomotiv Moscow, Bayern face a tough trip to Red Star Belgrade who upset Liverpool last year. Not sure what handicap betting is? When a stronger team plays a team considered weaker, it's a given that the stronger team wins so the odds a shorter. Which means even if you picked the winner, it wouldn't be worth much in terms of winnings. But what if the stronger team gets frustrated and only manages to eek out a 1- nil home win? With handicap betting, you can bet on that. You could bet on the weaker team to get a result better than was expected, and you can win even if they ultimately lost (but by lesser margin) To find out more or place a bet handicap betting visit Betway for all the latest odds.
Both Teams To Score (BTTS)
This has been a great market for the Champions League. Last year's Champions League generated 50% results where both teams scored. 50/50 seems to be the sweet spot because the odds are better than in the premier league where sometimes there are 70-80% results with both teams scoring. This drives down the odds on offer. If you're able to identify the teams that will produce results where both scores, you'll make good money. To find out more about BTTS betting visit Betway for all the latest odds.
Name the Semi-Finalists
Right now, if you can pick the teams that will make the 4 semi-final spots, you are looking at odds of 66-1 and above. If you fancy a team outside the top 4 favourites (Man City, Liverpool, Barcelona and Real Madrid) those odds go north of 100-1. Outside the top 4, there's also Juventus, Bayern, Spurs and PSG who have a realistic chance too.
Betting Conclusion
There are 8 teams that have the squad to go on and win it, but Liverpool have a little something extra. They are the best bet when you look at different data, which we do. For a start, Liverpool are current champions, the year before they were beaten finalists. The year before that they were Europa Cup finalists. That experience really counts for something in pressure games. It's the same squad too, it's just matured and most of the key players are all in their late 20's, they are in their prime. They have developed the flexibility tactically to squeak a 1-0 win and "shut up shop", like they did against Napoli, to get through the group stages, as well as to come out all guns blazing, like they had to against Barcelona, when they were 3-0 down from the first leg, scoring 4 unanswered goals in the second. Not all the top teams have that versatility. Anfield also has to be factored into the equation too, the atmosphere alone can win them games.
Finally, they have numerous match winners. How much do the other teams rely on one player? How would you rate Barcelona's chances without Messi? Or Bayern without Lewandowski? What happens to their chances with an injury to a key player? Liverpool share that responsibility amongst the 3 pronged strikers, when two are kept quiet, the third is the match-winner. All 3 have done it when it really matters too. Last year, bench players were coming on and winning matches. These are just some of the factors we considered when choosing Liverpool as our top pick. Betopin have a great track record in football betting tips because they analyze more data sets than any competitor. It's why we have a strong and loyal audience who love our tips, you will too.