EcoPayz – An Introduction
Nobody can blame you much if you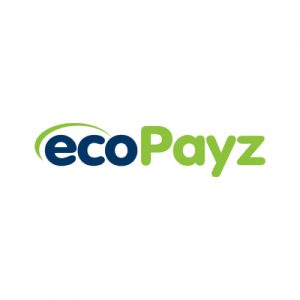 haven't heard of EcoPayz yet, as it is a relatively new digital wallet. However, you most probably would have come across the name EcoCard – which used to be hugely popular, especially in the UK, at the turn of the current millennium.
EcoCard, a prepaid card which comes in both physical as well as virtual form, was launched back in the year 2000 and enjoyed a great deal of acceptance among internet-savvy users. It was then rechristened as EcoPayz in 2013 when the payment solution got a complete makeover in the form of a digital wallet. At present, EcoPayz has made its presence felt in as many as 173 countries, with support for 47 different currencies.
The concept of EcoPayz is quite straightforward, while the process of account creation is rather a cinch.
You can open a new EcoPayz account by visiting the official EcoPayz website. While there is premium membership (Silver, Gold, VIP) available for the interested users, you can open the 'EcoPayz Classic' account without spending a dime.
You need to provide your personal and financial details and then link it to your preferred mode of payment in order to fund your account. All that is required from your end is to top up your EcoPayz digital wallet with funds from either your bank account or credit/debit card.
Then you can use it to make payments to thousands of supported merchant websites, including some of the most famous and best online casino sites. It can also be used to receive cash payments, which can subsequently be transferred to your bank account.
EcoPayz is a comprehensive payment solution that brings you a digital wallet (called EcoAccount) alongside a prepaid card (known as EcoCard). It's basically a MasterCard that can either be obtained in virtual or physical format. The choice is yours. The card will have the usual card number, PIN, CVV code and expiry date. Dual-factor authentication through email and phone is available to ensure proper safety.
The virtual EcoCard is sufficient for making all types of online payments, while you might look to avail the physical card if you want to utilize it in ATMs and retail outlets. While you can use the virtual card right from day one, the physical card would take a few days to be delivered to your doorstep. You are eligible to hold as many as 3 EcoCards supporting different currencies like USD, GBP or EUR. There is no overdraw facility available, so you need to load currency every time the fund in your account dries up.
How Does EcoPayz Benefit Online Casino Players?
The concept of EcoPayz has turned out to be quite popular with the online casino players. Most of the casino players have a tendency to overspend – especially when they are using a credit card with the high credit limit. A prepaid card, on the other hand, limits the expenditure to a particular pre-decided amount. You can never go beyond what is already loaded to your prepaid account.
That acts as a restraint and helps the casino players keep within the anticipated budget. If you sometimes experience an uncontrollable urge to play casino games beyond what your finances permit, then enrolling for EcoPayz can turn out to be a life-saver in your case.
Another advantage of using a virtual card like EcoPayz is that you are not providing your banking information directly to the merchant site. Lots of players are apprehensive about sharing banking details with casino sites due to the associated risk factor. What if someone steals my credit card data? What if a hacker gets hold of my net-banking password?
With a prepaid card like EcoPayz, you need not worry about all those concerns. Top up your EcoCard with just enough amount to fund your planned activity, while keeping the remaining savings firmly in your bank account. As you are not sharing your bank account details, there is no question of it getting compromised.
Another advantage of EcoPayz is the quick processing time. It's significantly faster than wire transfers and card-based payments. You can find more on this in the 'Time-frames' section later.
Last but certainly not the least, unlike credit cards, EcoPayz doesn't affect your credit score. If you keep on using your credit card irresponsibly and fail to repay the debt on time, it's highly likely that your credit history will go for a toss. But as EcoPayz is a prepaid account, you don't have to worry about maintaining a perfect credit history.
All in all, EcoPayz is a super convenient, easy-to-use, trustworthy and secure solution for making and receiving online payments.
Time-frames and Fees
EcoPayz is not bound by banking hours. You can deposit and withdraw funds 24×7. The transfer of funds is instantaneous. If you are depositing money to an online casino account, it will get credited immediately. The withdrawal process is also quite fast, compared to other modes of payout. In most cases, your casino earnings get credited within 24 hours, although officially the credit timeline is stated to be 3 days – just to be on the safer side.
EcoPayz Withdrawal
You can withdraw funds from your EcoPayz account in one of the two possible ways. If you have a physical EcoCard (MasterCard), you can go to the nearest ATM and withdraw funds directly from your EcoAccount. In case you are relying on a virtual card, then you can transfer the winnings from your EcoAccount to the associated bank account. The transfer is processed immediately and it doesn't attract any charge if you are using EcoPayz Classic account. Premium business accounts may attract a nominal fee of 5.90-10.00 EUR on every withdrawal request.
EcoPayz Deposit
While outgoing payments from your EcoPayz wallet or EcoCard do not attract any charges, there is a certain amount of processing fee involved when it comes to deposits. Bank wire transfer may attract 0%-7% processing fee depending upon your bank, country of origin and currency in concern. Credit card deposits attract 1.69%-2.90% processing fee. There is an additional 2.99% charge for currency conversion. Besides, if your account remains inactive for more than 12 months, then there is an account maintenance charge of 1.50 EUR per month.
The fee structure is apparently a little on the higher side compared to other eWallets, but if you consider the enhanced security and convenience, it may be justified incurring the added expense.
Safety
EcoPayz gives a lot of emphasis on providing the customers with a safe and secure environment. The integrity of customer information is a top priority at EcoPayz. It has featured in the list of Best Anti-Fraud and Security Solution Award by both FSTech Awards 2015 and Payments Awards 2014.
At EcoPayz, your personal and financial information is always stored in an encrypted format and never get shared with anyone. The implementation of 256-bit Secure Socket Layer protocol provides a layer of protection against viruses, spyware, and attacks from hackers. You may also enable OPT-based two-factor authentication for staying clear of potential phishing and hacking attempts.
EcoPayz makes it a point to comply with the security requirements of the Payment Card Industry and Data Security Standards (PCI and DSS). It boasts of MasterCard 3D Secure feature which prevents unauthorized access. It is also authorized and regulated by the Financial Conduct Authority (FCA), which ensures strict adherence to industry-standard security best practices.
So you can rest assured that both your money as well as your personal information is always handled in a safe and secure manner.
Conclusion
EcoPayz is a highly recommended option when it comes to funding your online gambling activities. It provides you with the option to either use the digital wallet (EcoAccount) or the virtual/physical prepaid card (EcoCard) as per your convenience.
Most of the world's leading casino sites support EcoPayz as a mode of funds withdrawal and deposit. It's not only highly secure, but also robust, fast and convenient at the same time. Moreover, being a prepaid account, it can potentially limit your habit of overspending, – allowing you to have more control over your savings.
Sounds interesting? It sure does! Why don't you give it a try and see the benefits for yourself?