Sportsbook Shut Down
This Sportsbook has ceased operations in the UK.
If you haven't heard of 188Bet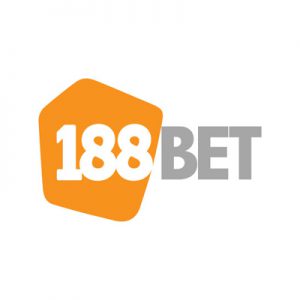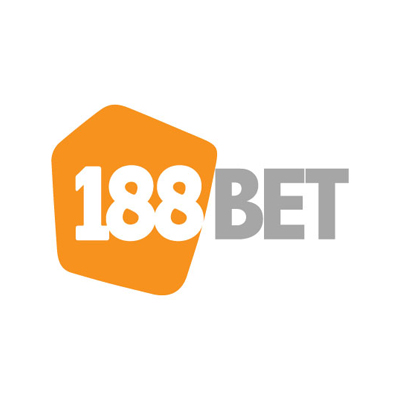 , you're living under a rock. They have some of the highest odds online, especially in sports betting. They are most known for football sports betting with higher odds than other sites. They are seen in Premier League as an official gambling partner for football groups such as Chelsea, Everton & Liverpool.
188Bet offers everything from football to futsal. Covers some of the Asian Lottery markets, boasts special events including TV show Outcomes, Award Outcomes. There's betting available on the financial markets and pretty much everything between.
They have a designated Racing tab. Which is great is that's your flavour. It is split in Horseracing and Greyhounds. Broken into Today / Tomorrow's racing, regional races, track races. Not too mention all the upcoming favourites on the right hand side of the screen. 188Bet really knows how to build a compatible, easy to navigate website. It's a punters website and it shows just how much they care about their customers.
188Bet Sports Betting Welcome Offer and Promotions
188Bet have a good selection of welcome offers and promotions. Most of these are only available to UK Customers, and most are just for the Casino section of the 188Bet. I've listed a few here, but please use the link below to see the full range of promotions and the Terms & Conditions for each of them
Welcome Bonus: 188Bet will match first time deposits of up to £50 at 100%. Only valid to UK customers and only available in the Casino. It must be rolled over 30 times before withdrawal.
Christmas Menu: Again this is a Casino promotion and only available for UK customers. Essentially this is an advent calendar for Christmas. The bonuses are different every day. But well worth checking this one out along with the T&C's.
New Years Resolution: As far as promotions go this one is actually quite good. The total prize pool is €100,000. Again only available for UK customers. The promotion runs from the 31st December 2018 to the 06th January 2019.
1st Prize – Trip to Maldives for 2 people with €5,000 spending money.
2nd – 800th Prize – Cash between €20 – €10,000.
With this promotion there's a lot of T&C's. Here is the link to the promotions page, which has the full T&C's for each of 188Bet's promotions and welcome offers.
188Bet Sports Markets
They have a strong market depth to sportsbook, with more than 15 categories to choose from. They also have some of the biggest limits online. Daily winning maximum set to $50,000 USD for every customer. And they have quality odds, and so great features available to their customers. Once you get into the website it's easy to see why 188Bet is a front-runner.
188Bet is obviously geared toward the Asian Markets, however the Asian handicap style of betting is becoming increasingly popular across Europe. The range of markets are varied, from football to martial arts. And you can play your game in 4 different odd formats; European, Malay, Hong Kong & Indo.
E-sports, Fantasy Sports and Virtual Sports at 188Bet
188Bet's eSports is limited to Dota 2 and CS:GO. However they do these well. You can view all the games in all leagues across the globe. The information, news and stats available really stand out. They might not have the selection of some of the other big players out there, but these guys are knocking it out of the park it terms of content. They also again got some top odds, with total book percentages of 105% for the win market common.
For the virtual sports fans 188Bet is treasure-trove. From the moment you click on the Virtual tab at the top of the home page a live streaming begins and the stats are right there, right where you need them to get started on your bets. The markets are varied and well represented, the fact that the live streaming begins as soon as you open the Virtual tab is impressive and shows that they are for their customers. It's a quick, easy to navigate no nonsense website and it out-classes a lot of the other big sites.
188Bet Casino
188Bet boasts more than 150 slot machines, the majority of them are 5-reel games by Microgaming. They seem to emphasis the extravagant video slot themes and special gameplay features, however there are some classics to be found, including some 3-reel classics. They have a jackpot tab which shows you what the current jackpot is on each of their jackpot games. They also have a mobile phone symbol on their games that are available on the mobile site/app version.
They also offer blackjack, roulette, baccarat, keno, and Germinator. 188Bet also boasts a full range of bingo and poker. Their live casino is professional with professionally trained croupers, it looks clean and plays well. The interface is user-friendly and easy to navigate and choose the right game with the right stakes for you.
188Bet Sportsbook Mobile App
188Bet's mobile site and app design is slick, functional and easy to pickup. They have a good selection of mobile slots, but as normal the mobile app and site is a shortened version. The sportsbook, however is the full version that you'd find on the PC and it's just as smooth.
The mobile app can be downloaded from either the apple or android stores, however if you are unable to find it there. Simply go to the mobile site and download it from there. The benefits of downloading the app is that you don't have to log in every time you use it on your mobile device.
Licensing and regulation
188Bet is full licensed and regulated by Isle of Man Gambling Supervision Commission. In the UK 188Bet is licesnsed and regulated by the UK Gambling Commission.
Restricted Countries
188Bet has like all other online gambling sites a list of restricted countries, which thankfully they post in their terms and conditions: Australia, Belgium, Bosnia and Herzegovina, Croatia, Cyprus, Denmark (including Greenland and Faroe Islands), Ethiopia, France (including French Guiana, French Polynesia, French Southern Territories, Guadeloupe, Martinique, Mayotte, New Caledonia, Réunion, Saint Martin, Saint Pierre and Miquelon, Saint-Barthélemy and Wallis and Futuna Islands), Germany, Greece, Hong Kong, Hungary, Iran, Iraq, Israel, Italy, Netherlands (including Aruba, Bonaire, Curaçao, Saba, Sint Eustatius, and Sint Maarten), North Korea, Pakistan, Philippines, Poland, Portugal, Romania, Serbia, Singapore, Slovakia, Sri-Lanka, South Africa, Spain, Switzerland, Syria, Taiwan, Trinidad and Tobago, Tunisia, Turkey, Uganda, the United States of America (including American Samoa, Guam and United States Virgin Islands), Vanuatu, Yemen;
However it is well worth checking this as the list is updated quite frequently.
188Bet How to Open an Account
188Bet features one of the easiest registration processes on the web, and it will take you a few moments to complete. You can register through your desktop or mobile device, including your PC, smartphone, and tablet. As a new casino lover, you can use the 188Bet mobile App or your browser to register. Below is a summary of the whole registration process.
Visit the 188Bet site.
Click on the Sign-Up button at the top right-hand side of the page.
Fill in the required details and click on the Sign-Up button at the bottom of the page.
How to Open a 188Bet Account
Opening a 188Bet account is simple and straightforward. The only thing you need is your desktop or mobile device with an Internet connection. To create your account, follow these simple steps:
Step One: Visit the 188Bet Site
If you're a casino lover looking for a fantastic site to enjoy and play some of your favourite games, then 188Bet should be your next destination. Head to the 188Bet site, click on the Sign-Up button at the top right corner and fill in the required information.
Step Two: Fill in Your Personal Details
When you click the Sign-Up button, you will be directed to the personal details form page where you will fill in the required information. Some of the details include your email address, username, password, and your preferred currency.
While creating your password, remember to include numeric, alphanumeric, uppercase, and lowercase characters to make it more secure. Your password should also be easy to remember. Here is the 188Bet registration form.
Making a Deposit at 188Bet
188Bet offers a hustle-free deposit experience since the payment methods are fast and more secure. The site supports major deposit methods that are available in the world. Some of these payment methods include MasterCard, Credit and Debit cards, Direct Bank Transfer, Bank Wire Transfer, Cheque, and E-Wallets such as Skrill and Neteller.
If you want to play some of the best games on the web, visit 188Bet, create a new account and make your first deposit. The site is easy to navigate both on mobile and desktop devices. Sign up today and start winning.
Customer Support
188Bet's support team is available 24/7. Getting support is easy, there is a bar on the right hand side of each page on their website which has a HELP and LIVE CHAT tab available. Live chat seems to be the best way to get in contact with them, as it's direct to the customer service team almost immediately. For those of you who are a little old school, here's the phone number, email address and postal address for 188Bet:
Phone: +44-203-769-5910
Email: support-en@188bet.co.uk
Address:
Ground Floor
St George's Court
Upper Church Street
Douglas, Isle of Man
IM11EE
When you click the HELP tab you will be given three helpful options, FAQ's, Rules and Contact. It's well worth browsing the first two options, even if you do not yet have any issues, as sometimes the questions here open up options you may not have considered, or clarify some of the conditions or requirements before you begin to play.
Payments
188Bet operate a one-wallet system, allowing you to more the funds quickly and easily. They do seem to have limited deposit / withdrawal options in comparison to other betting sites. But unlike some of those guys, there haven't been any scandals or news regarding withholding prizes so perhaps the limited choice is the right way to go:
DEPOSITS:
| | | | |
| --- | --- | --- | --- |
| METHOD | FEE | PROCESSING TIME | LIMITS |
| Visa | Free | Instant | £10 – £20,000 |
| Mastercard | Free | Instant | £10 – £20,000 |
| Skrill | Free | Instant | £10 – £50,000 |
| Neteller | Free | Instant | £10 – £30,000 |
| Skrill 1-Tap | Free | Instant | £10 – £50,000 |
WITHDRAWALS:
| | | | |
| --- | --- | --- | --- |
| METHOD | FEE | PROCESSING TIME | LIMITS |
| Visa | Free | 1-3 working days | £5 – £20,000 |
| Mastercard | Free | 1-3 working days | £5 – £20,000 |
| Skrill | Free | 2 hours | £10 – £50,000 |
| Neteller | Free | 2 hours | £1 – £30,000 |
| Bank Transfer | Free | 1-3 working days | £100 – £250,000 |
| Cheque | £20 per cheque | 5-30 working days | £20 – £20,000 |
Sponsorship Information
188Bet is heavily involved in sponsorship, which gets their name out in the public and like mentioned at the beginning of the review – if you haven't heard of these guys you've been living under a rock. Here's a list of historically and current sponsorship deals:
League Name・Team Name
Year
Sports
Chester Cup
2017
England – Horse Racing
Wigan Warriors
2010 & 2016-current
England – Rugby
YONEX All England
2016-current
England – Badminton
Open Badminton Championships
Champion of Champions
2015
England – Snooker
Manchester City F.C.
2013-current
England – Soccer
Newcastle Falcons
2010-current
England – Rugby
Everton F.C.
2010-2012
England – Soccer
Liverpool F.C.
2009-current
England – Soccer
Bolton Wanderers F.C.
2009-current
England – Soccer
Chelsea F.C.
2009-2012
England – Soccer
Aston Villa F.C.
2009-2011
England – Soccer
Wigan Athletic F.C.
2009-2011
England – Soccer
188Bet Business Information
Year founded 
2006

CEO 

Managing Director

Gary Pearce

Nigel Singer

Owners 
Annatar Limited
Betting shops 
No, completely online company
Betopins Verdict
188Bet is great for casual punters and professionals alike. The spotlight event is football. However, deep markets and competitive markets are throughout all the sports that 188Bet offer. And they do offer a broad range of sports, eSports, Casino Games, Live Casino, Virtual Games – there is something on this site for everyone.
188Bet has a superb horse racing section. With some of the lowest margins in the industry on football matches. It has a dedicated and unreal eSports section, complete with industry news and updates. It offers innovative bonus provided on an ad hoc basis. It really will appeal to everyone interested in online betting.
All in all, 188Bet's website is a testament to the value they place on their customers. It's easy to navigate, and there are features on the site you just don't get on other sites. It's the little things they add to the website, that really do make them stand out from the crowd. From the little phone symbols on the slot games available on the mobile site/app to the support team's knowledge and polite handling of complaints and queries.