Cricket World Cup 2021 – Everything You Need to Know to Bet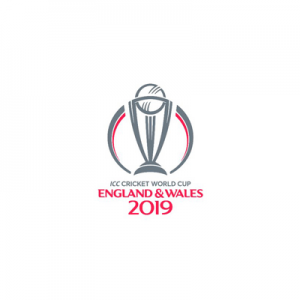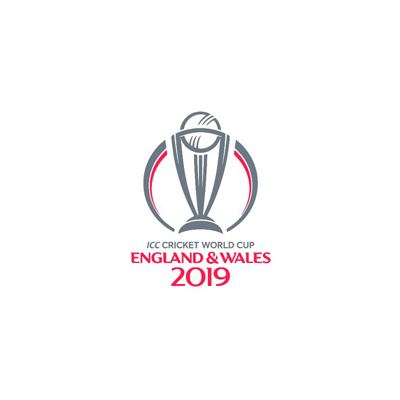 It's almost here! From May 30 to July 14, 2019, the Cricket World Cup will be played out in England and Wales. The biggest extravaganza in the cricket calendar is set to be held on English shores for the first time in two decades, and you are not going to want to miss a minute of the action.
The show-piece event will see ten participating countries engage in a round-robin stage. The top four teams then go through to the semi-finals before the winners finally face-off at Lord's. In total, there are 48 matches to get ready for, across 11 venues in England and Wales.
As the countdown begins, we've put together everything you need to know about this much-anticipated 50-overs a side tournament. Join in on all the cricket action by taking a bet at one of our trusted cricket sportsbooks.
If you are new to the world of cricket and online cricket betting, you too can join in all the action and excitement by reading our "How too guide" on the essentials of cricket betting and we will have you placing winning bets in no time.
The Form of the Top Teams
This year, we're in for a treat as the best of the best battle it out on the pitch. The teams taking part in the 2019 Cricket World Cup are West Indies, England, Afghanistan, Bangladesh, Australia, South Africa, New Zealand, Sri Lanka, India, and Pakistan. According to the ODI rankings, which are instituted by the ICC to reflect current team form, India and England are the early favourites to win. Led by Eoin Morgan, England are sure to thrive on home turf, but there's always the possibility of crumbling under expectation. Eoin Morgan and his men are definitely the home favourites, but do the bookies feel the same way? Take a look at our analysis and betting odds for the England Cricket Team to bring home the World Cup to find out.
On the other hand, India's Virat Kohli and his team are riding high on the back of the Asia Cup title they secured in the UAE, along with their bilateral series victories in New Zealand and Australia.
As the defending champs, Australia is currently ranked sixth and continues to suffer troubles by the absence of their former captain, Steve Smith, and former captain, David Warner. Both are serving 12-month bans for their part in last year's ball-tampering scandal. Take a look at our predictions for the Australian team right here
Once the tournament gets underway, though, the title is there for the taking.
Recent Match Results
Australia is the current title holders of the Cricket World Cup, having soared to victory in 2015 when they beat their co-hosts New Zealand by just 7 wickets. Two-time champions West Indies along with Afghanistan join the hosts, England, along with the other top teams after advancing from the ICC World Cup Qualifiers, a competition that included Scotland and Ireland.
While each of the teams is certainly on top form and ready to fight it out on the pitch, they each have their woes and expectations in terms of their player's form and recent scandals, so it's going to be interesting to watch the tournament play out.
Players Form
One of the players set to be a shining star at this year's CWC is Virat Kohli, India's batsman. His battling skills are going to be put to the test by England's playing conditions and of course, his captaincy decisions are crucial.
Kholi's going to have to gather up all his experience to lead his nation to glory, but he's in fine form for the job at hand. In fact, he's in excellent form, and other players will be looking at him to set the perfect example. He recently scored an exceptional century against Australia in the one-day series.
No doubt, just about every player is up for this year's challenge, but Kohli's name popping upmost. We have taken the liberty of collecting all the important information betting odds, and our predictions for the Indian cricket team you can find it right here.
Injury Worries
Sadly, for South Africa, allrounder, JP Duminy's expected to return for the series has been stalled, with news coming out that he needs more time to rehabilitate an injured shoulder. Duminy hasn't played for his country since October after having shoulder surgery, and reports say he's not quite ready to take to the pitch yet. For the full analysis and betting odds for the South African Team taking home the World Cup.
Another international all-rounder also on the sidelines at the moment is Mohammed Hafeez. It's been announced that Hafeez has a fractured thumb and needs surgery, and that's pretty much a definite that he'll be out for at least 4 weeks, for the full team analysis and betting odds for the unpredictable Pakistan Team taking home the World Cup.
Meanwhile, Australia is hopeful that Mitchell Starc, their injured fast bowler, will be back in action, after being ruled out of an India trip. Star has recently suffered a left pectoral injury during a test against Sri Lanka. His fast-bowling partner, Josh Hazlewood was ruled out of the India and Pakistan series, but the team is confident he'll be ready for the World Cup.
On Sri Lanka's side, captain Angelo Mathews was forced out of a recent NZ tour with a hamstring strain and has since missed a couple of tests. Bangladesh is also waiting for a fitness report on Shakib Al Hasan after he was ruled out of the country's tour of NZ with a finger fracture.
While Warner and Smith are currently banned, they're also sidelined with an injury. Warner's recently undergone elbow surgery while Smith has had elbow surgery.
In a blow to the Windies, ODI allrounder, Andre Russell is reported to be suffering a dodgy knee.
Upcoming Fixtures
The teams will kick the tournament off with a round-robin. We'll be treated to a feast of 45 matches of One Day Internationals before moving into the semi-finals.
Here's the full list of upcoming fixtures:
May 30 – England v South Africa
May 31 – West Indies v Pakistan
June 1 – New Zealand v Sri Lanka
June 1 – Afghanistan v Australia
June 2 – South Africa v Bangladesh
June 3 – England v Pakistan
June 4 – Afghanistan v Sri Lanka
June 5 – South Africa v India
June 5 – Bangladesh v New Zealand
June 6 – Australia v West Indies
June 7 – Pakistan v Sri Lanka
June 8 – England v Bangladesh
June 8 – Afghanistan v New Zealand
June 9 – India v Australia
June 10 – South Africa v West Indies
June 11 – Bangladesh v Sri Lanka
June 12 – Australia v Pakistan
June 13 – India v New Zealand
June 14 – England v West Indies
June 15 – Sri Lanka v Australia
June 15 – South Africa v Afghanistan
June 16 – India v Pakistan
June 17 – West Indies v Bangladesh
June 18 – England v Afghanistan
June 19 – New Zealand v South Africa
June 20 – Australia v Bangladesh
June 21 – England v Sri Lanka
June 22 – India v Afghanistan
June 22 – Pakistan v South Africa
June 24 – Bangladesh v Afghanistan
June 25 – England v Australia
June 26 – New Zealand v Pakistan
June 27 – West Indies v India
June 28 – Sri Lanka v South Africa
June 29 – Pakistan v Afghanistan
June 29 – New Zealand v Australia
June 30 – England v India
July 1 – Sri Lanka v West Indies
July 2 – Bangladesh v India
July 3 – England v New Zealand
July 4 – Afghanistan v West Indies
July 5 – Pakistan v Bangladesh
July 6 – Sri Lanka v India
July 6 – Australia v South Africa
July 9 – Semi-final (1st v 4th)
July 11 – Semi-final (2nd v 3rd)
July 14 – Final
What Teams Are at the Head of the Market
Of all ten teams lined up to battle it out in this year's Cricket World Cup, only two can realistically lay claim to being the best. They are India and the hosts, England.
After a disappointing 2015 performance, England has set out to enjoy their most successful ODI cricket spell yet. Led by a top coach, Trevor Bayliss, along with captain Eoin Morgan, the team has won 13 of their 16 multi-game ODI series. Those include wins over Pakistan, India, Australia, and pretty much all the other teams they're set to face in the CWC. Of course, there's also a home advantage to account for.
India is currently multiple world champions and has even won a global tournament on English soil, having defeated England in the 2013 Champions Trophy. Prior performance coupled with recent form points to India as a force to be reckoned with this year.
But anything can happen, and all other 8 teams are there to fight for the title. Pakistan is notoriously unpredictable, take a look at the in-depth analysis of the team here, whilst New Zealand is always known to raise their game for bigger events. Will New Zealand be able to rise to the occasion and take the world cup home to them? Find out more in our in-depth analysis and betting odds.
Odds for the World Cup
According to Betway's odds, here's where your money needs to go:
England – 3.30
India – 4.00
Australia – 5.90
South Africa – 8.50
New Zealand – 9.40
Pakistan – 10.50
West Indies – 15.00
Sri Lanka – 36.50
Bangladesh – 61.00
Afghanistan – 69.00
Different Ways to Bet on the World Cup
There's nothing quite as thrilling as backing your favourites in a big tournament like the Cricket World Cup. The trick, though, is to know how you want to bet and where. Here ate Betopin, we've done all the reviews to present you with all your betting options, bringing you the best platforms in each category.
Betting Exchanges
Cricket and betting exchanges are a match made in punter heaven. The top exchanges on our list offer a myriad of betting opportunities and well-timed bets can you score some great odds. With a big event like a World Cup on the horizon, there are plenty of ways to lock in those profits.
Unlike sportsbooks where you can only back a winning team, betting exchanges let you bet against other punters who don't always go according to the math. So, if you think a price is too short for your particular team, you can lay them and punters who are satisfied with the price will take the bet. Alternatively, if you backed a team to win just before the lose two quick wickets, you can lay the team you backed to make sure you walk away with something in your pocket.
Spread Betting
Spread betting with cricket shows match conditions and equipment can both have major effects on a match's outcome. With spread betting, good bets rely on good decisions and plenty of information. It's important to challenge judgments when you research your markets.
When it comes to cricket, the spread has 2 prices: sell price and buy price. If you feel the pitched quote is too low, you can buy at a higher price in anticipation of the make-up of the market. Alternatively, if you think the buy price is too high, you can sell at a lower price.
Cricket spread betting offers a huge variety than just backing a win or lose result.
Sportsbooks
With sportsbooks, you can place pre-match bets, on the winner at bigger odds than you can with spread betting or betting exchanges. You can even place in-play bets on your top batsman, top bowler and your predicted man of the match.
The top sportsbooks on our list also offer enticing welcome bonuses to new customers, so you can stretch your bankroll while enjoying tons of different ways to make a profit on this year's Cricket World Cup 2019.