La Liga Betting Tips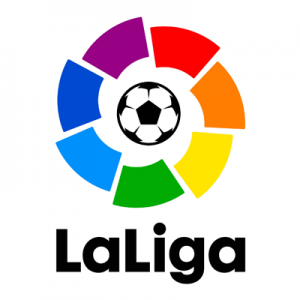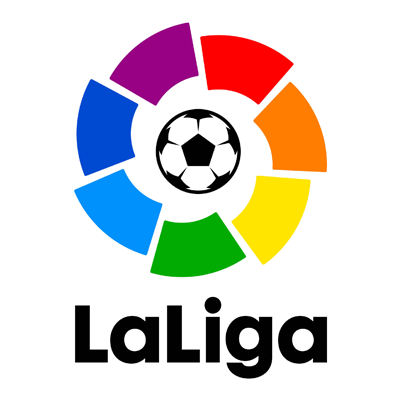 There are arguably two leagues in the world right now that stand head and shoulders above others.
They make up the biggest teams, have the best players and create the best entertainment for the fans. These leagues also dominant European competitions. With 8 of the last 10 winners coming from these two leagues.
They are the Premier League and Spain's La Liga.
This is why La Liga is importantly for betting.
Over the last 10 years, it's been home to the biggest stars and the most prolific clubs in Real Madrid and Barcelona.
But it takes more than two dominant teams to make a great league. It gets boring watching two teams rip all the other teams apart and La Liga has that too. Athletico Madrid are genuine contenders, with Champions League pedigree. Every year, teams like Seville or Valencia make the step up and add a bit of spice.
There's extra bite when the Catalan clubs play a team from the capital, or when anyone goes to the Basque country (Real Sociedad or Athletico Bilbao).
It's a great competition to bet on, we have some really exciting markets. But, if you are not really following the league day-in, day-out as you might other leagues you will need a hand knowing the right games and markets to bet on.
That's where Betopins can help. We have La Liga betting specialists who spend their days analyzing the data and stats of matches and markets and making predictions and betting tips for our audience.
We do all the hard work and chew the data so on all our football tips you get the best tips.
La Liga: The Fine Print
Sports Event – Football
Event Name – La Liga
Current Champions – FC Barcelona
Start Date – 16/08/2019
End Date – 24/05/2020
Location – San Mames, Bilbao, Spain.
La Liga Betting Predictions
At Betopin, there are a lot of ingredients that go into one of our La Liga predictions. We delve deeper than most of our competitors, that's why our audience keeps coming back.
When it comes to La Liga, we know what makes the competition unique. The rivalries, the history. We take that understanding of the nuances of Spanish football and apply it to specific match stats.
We won't give away the recipe to our "secret sauce", the process we go through that enables us to deliver such accurate La Liga betting predictions, but here are some of the stats and data we factor into our tips:
We look at current winning streaks, seasonal home and away records, historical records for each individual fixture. We unpack formations, styles of play, we look at key players and who they're likely to come up against and how they will impact the game.
Betting predictions are a blend of data and understanding the nuances of football, this is especially true with the La Liga which really does follow trends and data patterns more so than other leagues, assuming you know which data to collect and how to interpret. At Beopin we have mastered this, which is why our La Liga betting predictions are some of our more popular articles.
La Liga Outright Betting Favorites
We would hardly be able to claim genius status by predicting Barcelona, Real and Athletico Madrid will make the top 3 of La Liga this 2019/20 season, but in which order and who do we fancy to pick up 4th spot and the Europa league invitation for next year?
Barcelona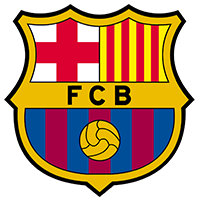 It's difficult to see anyone beating Barcelona this year. In Messi, they have one of the best players in the history of the game still producing ridiculous figures in terms of goals and assists.
The acquisitions of Frenkie De Jong, voted the best midfielder in the Champions League last year, and Word Cup winner Antoine Griezman offers the squad better balance and some much-needed energy.
Check out Ladbrokes for Barcelona odds
Real Madrid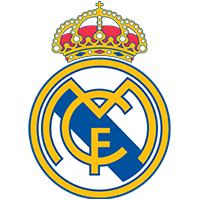 This is not a classic dominant Real Madrid team by any stretch of the imagination. Christiano Ronaldo has left a huge hole, that almost no single player on the planet can fill. It's not just the sheer number of goals he scored, it's the impact he made in big games.
So Zidane has tried to replace Ronaldo with two players: Eden Hazard brought in from Chelsea, and Luka Jovic, a goal machine from Eintracht Frankfurt. They've also added to their ageing defensive ranks with Eder Militao a classy centre back from Porto.
They should have enough to be competitive, probably without genuinely challenging for La Liga this year.
Check out 32Red for Real Madrids odds
Athletico Madrid
Madrid's second club has started a period of transition as they look to rebuild the team under the watchful eyes of Diego Simeone.
Star striker Griezmann has gone to Barcelona, but it's defensively where they are looking to completely rebuild. They've sold both starting centre-backs in Godin and Hernandez, as well as experienced full-backs Felipe Luis and Jaunfran and defensive midfielder Rodri.
It's not all gloom. Of he £300 million they've made in player transfers, they've reinvested £220 million in exciting talent, most noticeably in Portuguese wonderkid João Félix. Expect Athletico to be a work in progress, but when it clicks, watch out.
Check out Unibet for Athletico Madrids odds
Sevilla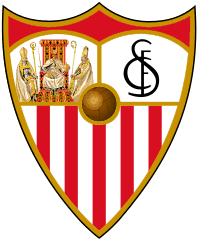 They are going to be a little bit of a mystery this year, with a new manager in Julen Lopetegui and 23 outgoing and 23 new players brought in. The manager did well with the Spanish national team and had a good record at Porto, we are expecting good things.
As much as they will be a mixed back this season, with the signings of Llorente and Chicharito and Muriel back from his loan in Italy, together with Nolito already at the club, they will have too much firepower for most teams in the league.
Check out Ladbrokes for Sevilla odds
La Liga – The Clash Of The Titans
From now until Christmas, here are our top 3 games that are must watches.
Sevilla vs Real Madrid


The end up September (Sunday the 22nd) brings us this mouth-watering tie. Sevilla is always a tough place to visit for any team but if Real Madrid are serious about mounting a title challenge this year, they need to get something out of the game.
This game represents the first real test for new manager Lopetegui. They've started the season well, a couple of players still need to be bedded in which should have happened by the time this game swings around.
For the latest odds visit Unibet
Athletico Madrid vs Real Madrid



The Madrid derby is a heated affair at the best of times. With both teams in a state of transition, this will give us a clearer idea of which club will be a bigger threat to Barcelona this year.
It can pretty much make or break Real Madrid's season. Away at Sevilla a week earlier and then away at Athletico, two 6-pointer losses would make it extremely difficult to mount a challenge. It could all be over by October.
For the latest odds visit Unibet
Athletico Madrid vs Barcelona

Early December brings us this classic. Athletico has started the season like a steam train, even with so many new signings. They're unbeaten, whereas Barcelona has limped into the season with a loss and a draw in the first 3 matches.
You would have predicted the opposite to have happened. Barcelona are mostly the same team they had last season with a couple of additions, so they have no excuses for such a slow start whereas you could forgive Athletico some teething problems.
Either way, come December no teams will have any excuses and this will be a real litmus test to the quality of either side. Athletico are so difficult to beat at home, it will take a very good Barca team to get a result.
For the latest odds visit Unibet
La Liga Betting Markets
Over/under goals betting
If you're new to over/under goals betting it's pretty simple and a great way to bet on La Liga, a league that has their fair share of tight affairs and goal fests and little in between. It's the nature of the style of football played in Spain.
Not sure about over/under betting?
It's been popular in US sports for a long time and now its a mainstay of football. You will get odds on a selection of total goals for a specific match. For example 2.5 goals. Your job is to predict if the total number of goals will be more or less than 2.5 goals.
2.5 goals is pretty common over/under, another is 1.5 goals over/under.
To get the latest under/over odds visit Betway.
Handicap betting
La Liga has 2-3 dominant clubs, with clubs expected to score a handful of goals each week, which makes it a great league for handicap betting where you do not bet on the result but rather a range of results.
Not sure what handicap betting is?
When a stronger team, especially a free-scoring team like Barcelona. plays a weaker team in the league, the odds for any other results than a win for Barca are so short, it's really not worth betting on.
So bookmakers created a market when you can give the stronger team a handicap.
If they expect Barcelona to win by more than 2 goals, they give them a 2 goal handicap. Almost like giving the lesser team a theoretical 2 goal headstart.
If the weaker team playing Barcelona lose 2-1 or 1-0 then, in theory, they've won 2-3 or 1-2 with the handicap in play. You win. Now you have an opportunity to bet against the stronger teams and have worthwhile odds.
La Liga is a great league for handicap betting and if you want to find out more or to find the latest and best odds, visit Betway.
Both Teams To Score (BTTS)
Both teams scoring is a great market for La Liga because statistically, besides the odd anomaly, each week 50-55% of games will finish with both teams on the score sheet. Other leagues, such as the Premier League, has closer to 70% of games that finishes with both teams scoring.
The higher the percentage the shorter odds you'll get from the bookies.
Spain's La Liga has some really attacking teams, spot when two attacking teams play each other and you're likely to have both teams score and a great chance to win.
To find out more about BTTS betting visit Betway for all the latest odds.
Betting Conclusion
This year Betopin fancies Barcelona for La Liga. Even though they've started really slowly, picking up just 4 points from a possible 9, they have the team to go the distance.
A big deal is the sheer number of goals they can score. Messi scored 50 goals last season, and Griezmann, with his La Liga experience, means that even with a couple of injuries they have almost unrivalled goal threat.
But it takes more than scoring goals to win a league. It's about consistency, it's about winning games after big champions league nights and getting the job done when you've picked up a couple of injuries and players have jetlag from international breaks.
At Betopin we trawled through the data, for example looking at fixtures before and after midweek champions league fixtures, are they home or away? How far do they need to travel? What formation and style of football do the teams play?
But that's just the tip of the Iceberg. So much goes into a Betopin prediction. We do the hard work so you don't have to.