1×2 Betting Tips, Best Odds & Predictions
The realm of sports betting is extremely diverse and offers a whole host of interesting options. Even if you're a newcomer, you still have quite a significant number of simple bets at your disposal. One of them is the widely accepted three-way bet. Although one of the oldest, this is still one of the most popular betting markets in the world. Here you'll find everything you need to know about this type of betting along with a detailed analysis of all the ways you could profit from it. Let's give it a look!
1×2 Betting Tips
Unlike other popular types of betting like Asian handicaps and point spreads, 1×2 betting doesn't focus on the exact final result. The point difference between the participating teams has no significance either. All that matters to you is the outcome. The 1 stands for a home win, the 2 means the away team will win, and the X represents a draw.
Join today and we'll give you a R25 Sign Up Bet to bet on soccer, cricket, rugby or any of the 1,000s of other exciting matches on offer.
As you can see, the 1×2 betting market doesn't call for too many time-consuming calculations as it's pretty straightforward. You pick the winning team and you place your bet. After that, it all depends on how lucky and well-informed you are. 1×2 predictions are probably the best way to enter the exciting world of sports betting and they're compatible with every sport in which a draw is possible.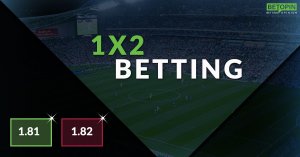 If, for example, you talk to an average football fan about betting, 1×2 betting will likely be the first market to come to his mind. Those who are into football are more than familiar with 1×2 predictions because this is probably the most common way to bet on football. Most punters simply want to predict a winner or a draw. They don't want to get too deep into complicated analysis and statistics.
Where to Bet on 1×2 Betting Tips
We know that finding a reliable sports betting platform might be difficult, especially if you don't fully understand how things work in this rapidly-growing industry. To simplify your selection process and to give you more time to focus on your bets, our team of experts came up with a list of the very best 1×2 betting sites. All of them are properly licensed and they all satisfy the highest international security standards.
Every site on our list covers all the most popular national leagues throughout the world and you can follow all the important matches regardless of the timezones they're played in.
Join today and we'll give you a R25 Sign Up Bet to bet on soccer, cricket, rugby or any of the 1,000s of other exciting matches on offer.
What Is 1×2 Betting
This type of betting is also called match betting, full-time result, 1×2 predictions, and 1×2 betting tips. It has so many different names because it's popular among fans of all the major sports. It can be found in every decent sportsbook and most punters love it for its simplicity.  Now, let us show you what it all looks like in practice and how to make the most of this sort of betting. 
Let's say two teams are soon going to play an ice hockey match. For the sake of this example, we can say that the Rangers are the home team and the Kings are the away team. You, just like many other hockey fans, are trying to predict the outcome of this game. If you opt for 1×2 betting you have three options. They are as follows: 
1 — The home team, in our case the New York Rangers, will win the game.
2 — The away team, in our case the Los Angeles Kings, will win the game.
X — The game will end in a draw and we won't have a winner.
If we take a look at the odds, we notice that the Rangers are considered to be the favourites at 1.47. The away team are the outsiders, with odds at 6.03, and the draw is priced at 4.50. Consequently, if your stake is £100, a bet on the home team could bring you £147 if the Rangers win this game. A bet on the away team would pay £603 if the Kings turn out to be the winners. If you successfully predict a draw, you could earn £450.
Of course, most ice hockey matches can't end in a draw and we would see overtime or a shootout through which the winner would be decided. However, in 1×2 betting, overtimes and shootouts don't count. All that matters is the result at the end of the regulation time. The same can be said for any other sport compatible with this betting market.
How Does 1×2 Betting Work?
The best thing about 1×2 predictions is that they can be used in a great majority of sports. Fans of cricket, rugby, handball, football, and many other sports are very familiar with this betting market. As long as the game is played between two teams and a draw is possible, this type of betting will be at your disposal. If you simply want to guess the winner and avoid thinking about the other details of the match, 1×2 betting tips are the right choice for you.
1×2 Football Predictions – How Does It Work?
1×2 betting is especially common among football fans. Some statistics say that 1×2 prediction makes about 50% of all the bets placed on football games. This becomes even more significant if we have in mind that football is probably the most popular sport in the world at the moment. So, let's examine the last Champions League final game played between Paris Saint Germain and Bayern Munich. The German team won this game 1 – 0.
Officially, Paris Saint Germain was the home team in this match, and those who thought the French squad was going to win chose 1. As we know now, they were all wrong and they lost. Those who thought the game was going to end in a draw chose X and they lost their bets as well. However, those who thought the away team was going to win were right, they opted for 2 and won this bet.
We know, of course, that the final game can't end in a draw because one of the teams simply has to win the championship. But, just like with ice hockey, 1×2 bets only care about the result at the end of regulation. The two teams could have played an equal game that ended without a winner after 90 minutes. In that case, the match would continue into extra time and those who opted for X would have won their bets.
Other Ways to Bet on 1×2 Predictions
If the basic 1×2 predictions sound too simple and you want to make things a bit more exciting, here's what else you could do. You don't always have to stick with only one of these bets. The great thing is, they can be combined. This will allow you to significantly increase your chances of winning.
1×2 Betting – Upcoming Football Fixtures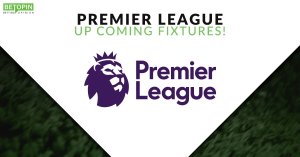 Best Betting Markets for Premier League Matchday 33 Following the...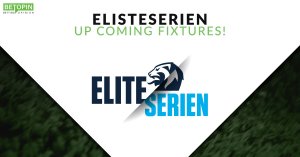 Haugesund vs Tromsø Overview Haugesund Tromsø 2021-04-05 16:00:00 Haugesund Stadion...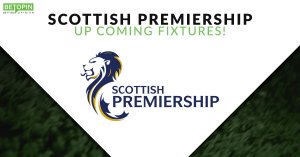 Celtic vs Livingston Overview Celtic Livingston 2021-04-10 14:00:00 Celtic Park...
Combining Two of the Three 1×2 Outcomes
It might sound strange but it's perfectly normal to combine two of the three 1×2 bets. This is often referred to as the double chance bet. If you choose this betting market you still have three options but now they will be 1x, x2, and 12. The 1x means both the home team's win and a draw would allow you to win the bet. If your choice is x2, you expect the away team's win or a draw. And if you choose 12, this means any result that isn't a draw is good for you.
If you decide to combine two outcomes you will improve your chances of winning but at lower odds than a regular 1×2 betting market. Using the previously mentioned final match of the UEFA Champions League, let's examine the difference in possible profits.
1X

— Paris Saint Germain wins or the match ends in a draw. With odds of 2.973, the possible payout for a  £100 stake would be  £297.3.

X2

— Bayern Munich wins or the match ends in a draw. With odds of 1.803, the possible payout for a £100 stake would be £180.3.

12

— One of the teams wins the game during regular time. With odds of 1.201, the possible payout for a £100 stake would be £120,1. 
Double chance bets are great for those who want to play it safe. You don't risk much, but your profits won't be exceptional either. Such a bet is often easy to win but it has to be combined with other bets if you want to make a significant amount of money.
1×2 Betting — Conclusion
1×2 prediction is one of the most common betting markets in the world. It's simple, widely applicable, and if you know what you're doing, it can bring some serious profits. Even though it's used for betting on a wide variety of sports, it's most frequently associated with football. If you don't feel like risking, you can opt for a double chance bet. This means that two of the three possible outcomes would allow you to win the bet.
If you're a beginner or you just want to keep things simple, 1×2 betting is the best choice for you. You don't have to worry about complicated calculations and other details as long as you get the winning team right. Pick a side and place your bet. All you need is a bit of luck. So give it a try! Maybe today is your lucky day!
FAQs
For which sports are 1×2 betting available?
The 1×2 betting market is available for betting on all sports that can end in a draw. Even if it's a sport in which draws are very rare, like basketball, a 1×2 bet is still available. If you successfully predict a draw in a basketball match, you'll earn some big money. With 1×2 betting, overtimes, extra times, and shootouts don't count.
Can you combine any of the bets available in 1×2 predictions?
Yes, you can combine any two of the three bets available. This is called a double chance bet.
Are there any sports that aren't compatible with 1×2 betting?
Yes — sports in which a match can't end in a draw, like a baseball, tennis, and volleyball.