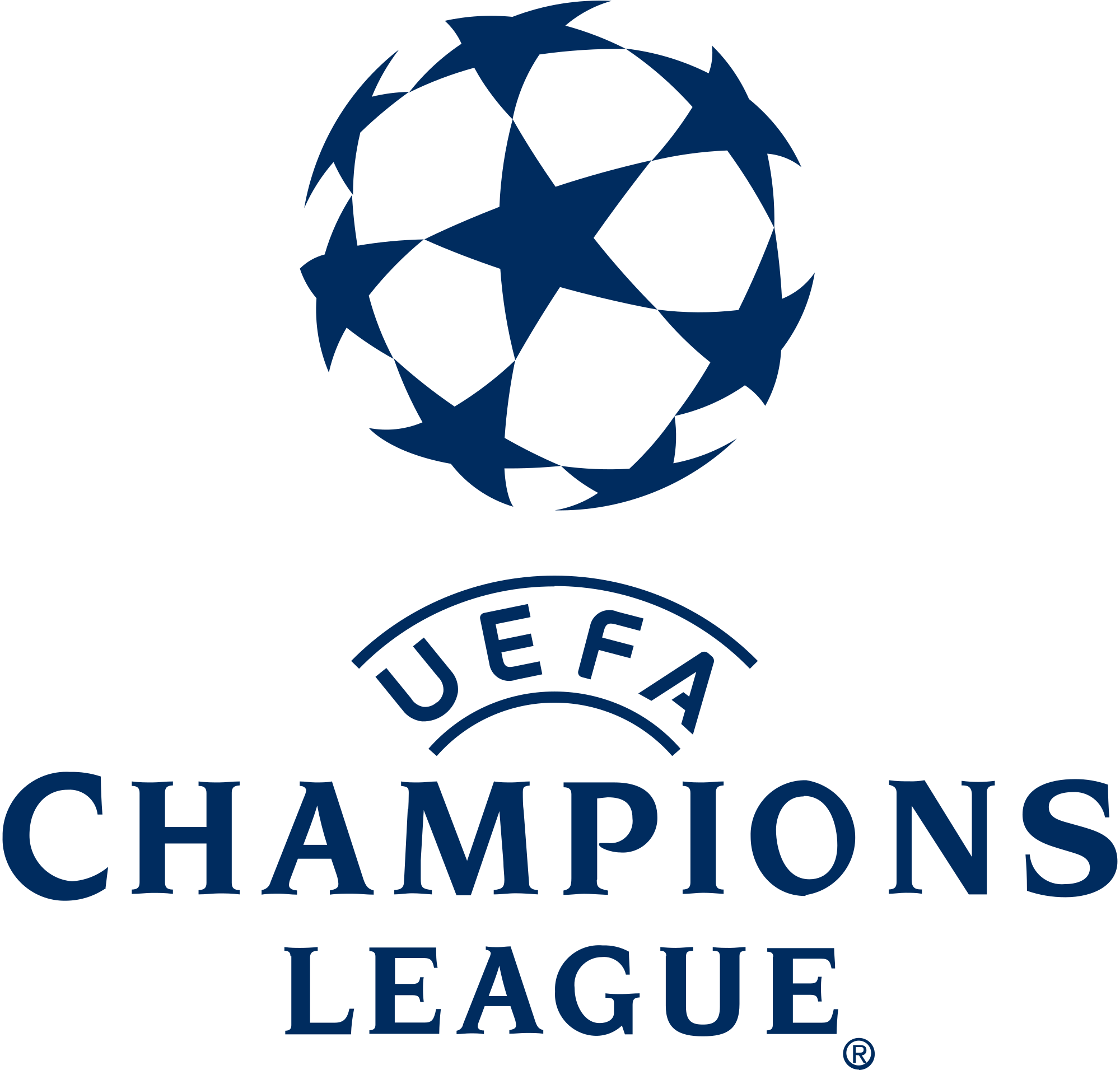 It's almost time for the next round of the most elite club competition in the beautiful game. The Champions League round of 16 kicks off on the 12th of February with some mouth-watering fixtures in arguably the most open tournament we've had in years.
The stalwarts and big names of European football will be aiming to assert their dominance over the ever-increasing talent of the clubs who have been making a name for themselves in Europe's top flight in recent years.
Let's take a look at all the fixtures, with analysis and predictions to guide your guesses in the bookies over the coming weeks. Regardless of your chosen flutter, one thing is guaranteed, we've got some great games on our hands.
All odds quoted are for the respective teams to qualify.
Roma vs Porto
With neither team tipped to have a shot at lifting the cup this year, this may not be the most significant of fixtures. However, with the talent of these two teams, it still makes for an exciting Last 16 clash with two sides who are no strangers to the competition.
Roma finished 2nd in their group to Real Madrid, from a group in which both of those teams were destined to qualify, since both were in the final 4 last year. However, qualification was not as emphatic as planned, as Roma only finished 2 points above 3rd. However, with a strong squad, and a point to prove from last year's narrow miss at a final appearance, Roma will be keen to perform much more dominantly than the narrow odds suggest.
Although Porto won arguably the lowest-rated group, they still won 5 of their games and drove through to the last 16 with ease, without being one of the biggest clubs in the competition, by any means. Let's not forget though, the presence of Casillas and Pepe, alongside the likes of the Brazilian Tiquinho Soares, so maybe the narrow odds are justified. Former champions too, back in 2004. Can anyone recall the manager at the time?
Prediction? Let's start this off with a contrarian flutter. Porto to advance, but narrowly.
Roma – 19/20 with Coral
Porto –10/11 with Betway
Manchester United vs Paris St. Germain
This one has all the makings of a classic Champions League clash, as two of the biggest names in club football go head to head. One team utterly dominant with a star-studded attack, while the other is hoping to embark on a journey back to their glory days.
Manchester United have been on something of a resurgence under new manager and fan favourite, Ole Gunnar Solksjaer. Their big players, who seemingly couldn't perform under Mourinho, are now on an amazing run of form. All of this coming after their qualification campaign in which they came 2nd to Juventus. Certainly feels like this might be a new team heading to the knockout stages.
PSG though, will be a huge test for Man United, resurgence or not. Topping a group over last year's finalists Liverpool, and recently nailing 9 goals in a league game, the French champions are a force to be reckoned with. With one of the most feared strike forces in all of club football, Thomas Tuchel's men will be hard to beat in any round of this competition.
Prediction? Hard to see anything but a PSG victory. But this one depends on individual performances considering the characters we'll have on the pitch. Manchester United could be your money-maker.
Manchester United – 5/2 with Ladbrokes
PSG – 1/3 with Betway
Tottenham Hotspur vs Borussia Dortmund
Arguably the two most underrated teams in European club football, despite their solid performances and exciting squads. Dortmund even more so, considering they're now clear on top of the Bundesliga. The style of both these teams makes for another exciting head-to-head.
Before Christmas, Spurs may have been have been slight favourites for this clash, or at least level-pegging. The reality is though, that Harry Kane is out injured until March, leaving them weakened heading in to this clash. An uphill battle for Pochettino's men against a strong German side.
Dortmund on the other hand, are flying high. Top of the Bundesliga, with possibly their best chance at reliving the domestic glory of 2012, the Germans will be expecting to progress. Their sights will be on at least 1 trophy this season, so why not aim for this one too.
Prediction? Have to go for Dortmund in this one, dare I say more convincingly than the odds suggest?
Tottenham – Evens with Betway
Borussia Dortmund – 8/11 with Coral
Ajax vs Real Madrid
In the history of European football, these are two huge names. Real Madrid have been the much more dominant force though, consistently shining on the big stage for as long as I can remember.
Ajax have always been a fan favourite in Europe, despite never really reaching the level of success from years gone by. They have shown signs of belonging in Europe's top club competition, particularly with speculation around their wonderkid, Frenkie De Jong. Whether they will get much further in this competition though, is another matter.
Real Madrid need no introduction. The reigning champions are the favourites in almost every fixture, and rightfully so. Despite being slightly weakened with the loss of Cristiano Ronaldo from their attack, and Zidane from their management, they are still big favourites to progress to the last 8.
Prediction? Real Madrid. Easy. Handicap betting may be worth a look here!
Ajax – 3/1 with Ladbrokes
Real Madrid – 1/4 with Betway 
Lyon vs Barcelona
This match-up is hugely similar to Ajax and Real Madrid, with one fan favourite coming up against another much, much stronger household name.
Lyon are really up against it here, as reflected in the odds. They're 4th in Ligue 1 with a less than convincing group stage performance in the Champions League. We may see some flair from Fekir, Depay and Dembélé, but not enough to win this one.
Barcelona are second favourites to win the Champions League this year, one place lower than where they should be, in my eyes. The Spanish giants should cruise to the final 8 of the competition. Désolé Lyon. You get the feeling that Messi has a chip on his shoulder following the Balon D'or results too. Scary to think.
Prediction? Has to be Barcelona, and emphatically too. Get those specials out if you fancy a flutter on this one.
Lyon – 6/1 with Betway
Barcelona – 1/10 with Coral 
Liverpool vs Bayern Munich
Yet another big name duel, as last year's runners up, take on last year's semi-finalists. In what might be the standout pair of games in this round of the tournament, we'll be watching two great sides who won't be excepting to go home at this stage of the competition.
Liverpool are still reeling from last year's chance at European glory, and arguably look even more fearsome this year. Sitting comfortably (well, kind of) on top of the Premier League, and their front 3 still firing on all cylinders, Klopp will be hoping for his team to go as far, if not further, in both competitions this year.
Bayern Munich on the other hand, did manage a record-breaking domestic season last year. While they sit behind Dortmund in the Bundesliga at the moment, the German powerhouse will have their sights set on all the available silverware. Can you blame them, with the squad they've got?
Prediction? This is one of the harder ones to call, but I think the bookies have this one right. Liverpool to edge it, but they'll have to be at their absolute peak.
Liverpool – 4/5 with Ladbrokes
Bayern Munich – 21/20 with Betway
Atlético Madrid vs Juventus
Another hugely exciting fixture from two teams who finished runners-up twice each in the past 5 years, sure to be packed with drama.
Atletico have been consistently showing their prowess over the past number of years, but have never managed to lift the trophy. Now they face a superb Juventus side, who are hotly tipped by many to go all the way. You fear, their best chance of winning the Champions League had come and gone, once the draw was made.
Not many teams could give Atletico Madrid underdog status in the Champions League, but Juventus are most certainly the favourites going in to this one. Stronger than last year, with Cristiano Ronaldo filling the last piece of the jigsaw according to Buffon, this may be the year the Old Lady lifts the trophy.
Prediction? Cometh the man, cometh the hour. Ronaldo to lead Juventus over both legs.
Atlético Madrid – 13/8 with Betway
Juventus – 1/2 with Coral
Schalke 04 vs Manchester City
This should be the most straightforward of the fixtures, as the odds suggest. The distant underdogs against the favourites for the trophy, with a manager who has his sights on the gold.
Schalke currently sit 14th in the Bundesliga, in stark contrast to the solid performance they showed domestically last season. They performed well enough to qualify for the last 16, but you have to admit that they were the team you'd love your side to draw at this stage of the competition.
Pep Guardiola wants more trophies, and so do his players. For the first time in the club's history, they are favourites to win the Champions League, and you can see why. Although they sit behind Liverpool domestically, I can promise you they believe a double is within touching distance.
Prediction? Man City to wrap this up without conceding a goal over the two fixtures.
Schalke 04 – 8/1 with Betway
Man City – 1/16 with Ladbrokes