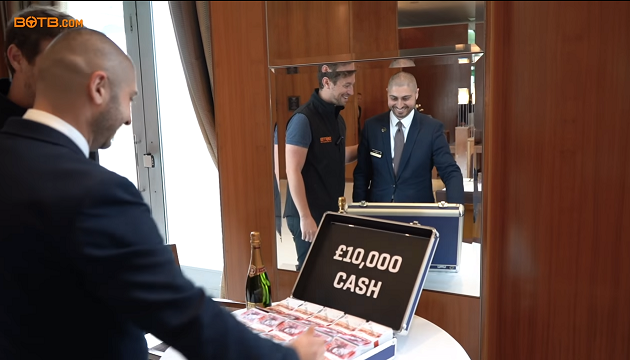 We love BOTB here, it's a great game. Play Spot the Ball and win a dream car. You will have seen them at the airports.
BOTB recently launched weekly lifestyle competitions in addition to their main car competition.
If you don't know BOTB read our full BOTB review here.
With the life style competitions you can win things like:
Luxury watches
Up to £10k in cash
Motorbikes
Safaris
Jets skis and so on…
You quite often see repeat winners on BOTB, as some people clearly just have a nack for hitting the spot.
But the last two weeks have seen previous Range Rover winners also win £10k in the lifestyle competitions too.
You can play the BOTB lifestyle competitions here. Tickets start from 25p for entry to win a Rolex. Max ticket prices are £1.
Here's the two videos of Christian Williams surprising Dario Di Natale and Bill O'Toole winning £10k after already winning a Range Rover.


BetOpin Recommended Bookies