UEFA Champions League Betting Tips
From the Premier League to La Liga and everything in between it doesn't get any better than the Champions League. The most prestigious club football competition in the world is back.
The league winners from all the leagues in Europe battle it out home and away, over 9 months until 1 team is left standing, making them the best team in Europe.
The top teams from each league battle it out over the course of the football season to be crowned Champions of Europe. Legends are made in Europe and you cannot truly be considered a great team until you have conquered the Champions League. Players of generations past and present have made their names in the competition like Ronaldo, Messi, Buffon, Robben etc to name but a few.
Massive performances through the years still live in the memory like the Brazilian Ronaldo tearing apart Manchester United on his way to a hat-trick and the United fans standing and applauding when he was subbed off, or Stephen Gerrard pulling Liverpool to a victory against a massively favoured Ac Milan team in Istanbul in 2005.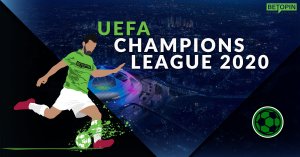 The Champions League is a massive treat for fans too, the big games are a joy to watch and it is a great midweek drama for the dreary winter months.
Of course, the Champions League offers a chance for betting also, and what could be better than watching a great game of football and betting on the result.
That's where we at Betopin come in. We will help you pick the winners by doing all the hard work so you don't have to. Sit back enjoy the match, follow our tips, and have a great night.
Champions League: Fine Print
Sports Event – Football
Event Name – UEFA Champions League
Current Champions – Bayern Munich
Start Date – 8th August 2020
End Date – 29th May 2021
Location – Ataturk Olympic Stadium, Istanbul, Turkey
Champions League Betting Predictions
Here at Betopin, we leave no stone unturned in our Champions League Betting predictions. Stats will be looked from home and away records, historical stats for teams and how they play against certain formations, styles of play, how they travel etc. General logistics can have a big bearing on a team, a hard game on a Sunday then long-distance travel for a tricky fixture midweek it may have a bearing on the result. Here at Betopin, we take all these issues into account.
This will give you just a small idea of the stats and data we go through while we consider our UEFA Champions League tips. We feed our obsession here at Betopin with data to give our followers the best possible betting tips available anywhere.
If you are a beginner to football betting and simply want some picks for tonights UEFA Champions League games then just CLICK HERE for tonight's selections.
UEFA Champions League Outright Betting Favourites
As is the case every year there are some truly incredible teams qualified for this year's Champions League competition. The Covid-19 situation has played a part in the build-up and end to last season competition but the transfer window saw teams strengthen their squads for a push towards European glory. There are a number of teams that have a great chance of lifting the trophy in May of 2021 and a few dark horses that should not be underestimated to make a charge.
Bayern Munich
Outright favourites are the current champions Bayern Munich. They were imperious last year despite the season being interrupted by the Covid-19 restrictions. They are deserving of being favourites as they seem to have very little negatives to them as a team unit and management. At times they can be a little fragile at the back but with Manuel Neuer acting as a sweeper-keeper, those frailties are usually few and far between.
Going forward they are a joy for any fan to watch with top-class talents like Thomas Muller, Serge Gnabry and Robert Lewandowski who know seems to be in the prime of his career. They strengthen the squad with the signing of Leroy Sane also.
You can get Bayern Munich to win at 16/5
Man City
Every year City is towards the top of the betting for the Champions League and they seem to underperform in it just at the wrong time. Their squad though is so strong and they continually invest to try to win this competition. Last year offered them a real chance of bridging the gap and winning the competition but the Covid-19 restrictions may have hurt their chances.
What is certain for City is the talent they possess in their ranks with the likes of Kevin De Bruyne and Bernardo Silva to name but a few. They have not started the Premier League season well however which could be a worry.
You can back Man City to win at 5/1 
Liverpool
Current Premier League Champions and the previous winners of the Champions League Liverpool are in with a really good shout of going a long way in this year's competition. They have the history the pedigree and in the last few years have put it all together to become one the powerhouses in Europe.
Jurgen Klopp is a superb coach and they have strengthened the squad by adding Thiago Alcantara. A superb addition and by keeping all their core players they seem sure to mount a challenge once again this year.
There talisman Virgil Van Dijk however injured over the weekend and seemingly looking at a long time on the sidelines may hinder them against the better attacking teams.
Best price for Liverpool to win the Champions League is 15/2 
PSG
Very similar in ways to Man City with bundles of money and talented stars PSG just haven't put it together in European competition yet. Although they reached the final last year they were in the end outclassed by Bayern Munich.
It would be very silly to underestimate PSG however as their squad is deep and they have quality players like Neymar, Mbappe and Di Maria. With so many stars in their ranks they will surely put it together eventually.
Best price for PSG to win is 12/1
Champions League – Ones to Watch
Juventus
They have Ronaldo, any team with Ronaldo stands a chance, he is simply that good. He thrives in the competition and his very best performances have been saved for it through the years. It is not only Ronaldo however, with the likes of Dybala, Bernardeschi and Morata, Juventus also have a great squad and one capable of challenging.
A team that hasn't one in it many years perhaps they can challenge into 2021. Italian football is again on the rise and this will help Juve going into the tougher challenges of the knockout stages.
You can back Juventus at 14/1
Chelsea
Out of all the teams in the Champions League this year Chelsea must have added more quality than any other. Coach Frank Lampard wants to put his spin on the team and signed talented youngsters such as Hakim Ziyech, Timo Werner and Kai Havertz. They have an abundance of strength going forward and also added to their defence by adding veteran defender Thiago Silva.
Chelsea has a solid history in the competition and a young hungry team and should not be discounted.
Chelsea are a big odds at 33/1
Champions League – Exciting Group Games
The draw is exciting every year and as ever there are some great group games to look forward too, at Betopin we have picked out some of the most exciting ones.
Juventus V Barcelona Matchday 2
  v 
An exciting match between two powerhouses of European football throughout the years and of course the chance to see Messi V Ronaldo another time. The two best footballers of their generation this is simply not to be missed. Will the La Liga giants come out on top or will the Old Lady take down the Catalan giants.
Athletico Madrid V Bayern Matchday 5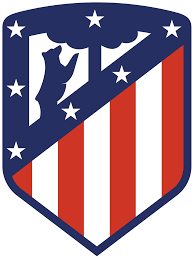 V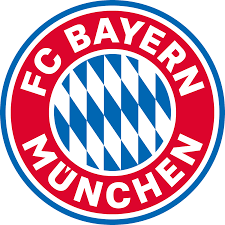 The defending champions travel to Madrid to face Athletico who seems to be everyone's favourite underdog living in the shadows on their city neighbours Real. Atleti though, however, have done superbly well in the Champions League in the last ten years and are a gritty determined side. This will be a great test for Bayern going forward in the competition.
Man City V Marseille Matchday 6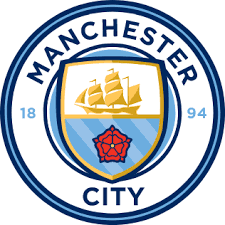 V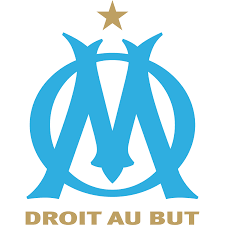 An interesting affair to see where City are leading towards the knockout stages of the comp. Marseille are a decent side and if there is something left to play for this should be an exciting affair. Man City games always seem to produce plenty of goals for and against!
UEFA Champions League Betting Markets
There are some great ways to get in the game with the UEFA Champions League betting markets. Here are the 4 most popular betting markets for the Champions League in 2019/2020.
Champions League Winner
There are some decent odds at this time of year, picking the Champions League winner. All the top teams have reinforced with some marquee signings during the transfer windows.
City appear to be early odds on favourites. They have a wonderful team, with the addition of De Bruyne full back to fitness and form. Liverpool are the current champions and both Spanish giants, Barca and Real have strengthened.
Looking at odds from 7-2 to 10 – 1, those odds will shorten dramatically.
To place a bet on this market visit Betway for all the latest odds.
Handicap betting
The Champions League offers some great opportunities for handicap betting because as much as there are some red hot favourites, there are plenty of teams who are good enough to cause an upset.
Every team has pedigree and there are some really difficult places to visit. Athletico and Juventus have to go to Lokomotiv Moscow, Bayern face a tough trip to Red Star Belgrade who upset Liverpool last year.
Not sure what handicap betting is?
When a stronger team plays a team considered weaker, it's a given that the stronger team wins so the odds a shorter. Which means even if you picked the winner, it wouldn't be worth much in terms of winnings.
But what if the stronger team gets frustrated and only manages to eek out a 1- nil home win?
With handicap betting, you can bet on that.
You could bet on the weaker team to get a result better than was expected, and you can win even if they ultimately lost (but by lesser margin)
To find out more or place a bet handicap betting visit Betway for all the latest odds.
Both Teams To Score (BTTS)
This has been a great market for the Champions League.
Last year's Champions League generated 50% results where both teams scored. 50/50 seems to be the sweet spot because the odds are better than in the premier league where sometimes there are 70-80% results with both teams scoring. This drives down the odds on offer.
If you're able to identify the teams that will produce results where both scores, you'll make good money.
To find out more about BTTS betting visit Betway for all the latest odds.
Name the semi-finalists
Right now, if you can pick the teams that will make the 4 semi-final spots, you are looking at odds of 66-1 and above. If you fancy a team outside the top 4 favourites (Man City, Liverpool, Barcelona and Real Madrid) those odds go north of 100-1.
Outside the top 4, there's also Juventus, Bayern, Spurs and PSG who have a realistic chance too.
Betting Conclusion
There are 8 teams that have the squad to go on and win it, but Liverpool have a little something extra. They are the best bet, when you look at different data, which we do.
For a start, Liverpool are current champions, the year before they were beaten finalists. The year before that they were Europa Cup finalists. That experience really counts for something in pressure games.
It's the same squad too, it's just matured and most of the key players are all in their late 20's, they are in their prime.
They have developed the flexibility tactically to squeak a 1-0 win and "shut up shop", like they did against Napoli, to get through the group stages, as well as to come out all guns blazing, like they had to against Barcelona, when they were 3-0 down from the first leg, scoring 4 unanswered goals in the second. Not all the top teams have that versatility.
Anfield also has to be factored into the equation too, the atmosphere alone can win them games.
Finally, they have numerous match winners. How much do the other teams rely on one player? How would you rate Barcelona's chances without Messi? Or Bayern without Lewandowski? What happens to their chances with an injury to a key player?
Liverpool share that responsibility amongst the 3 pronged strikers, when two are kept quiet, the third is the match-winner. All 3 have done it when it really matters too. Last year, bench players were coming on and winning matches.
These are just some of the factors we considered when choosing Liverpool as our top pick.
Betopin has a great track record in football betting tips because they analyze more data sets than any competitor. It's why we have a strong and loyal audience who love our tips, you will too.