Matchbook – How to Open An Account
Summary:
Join Matchbook
Complete the 3-step registration process
Verify your account
If you're looking for a betting exchange with excellent commissions, free bets, ongoing promotions and an ultra-fast sign up process, it's time to consider Matchbook.
How To Open a Matchbook Account
Step 1 – Join Matchbook

Head to the Matchbook homepage and click the Join Matchbook red button in the top right-hand corner of the screen.
Step 2 – Complete the Registration Form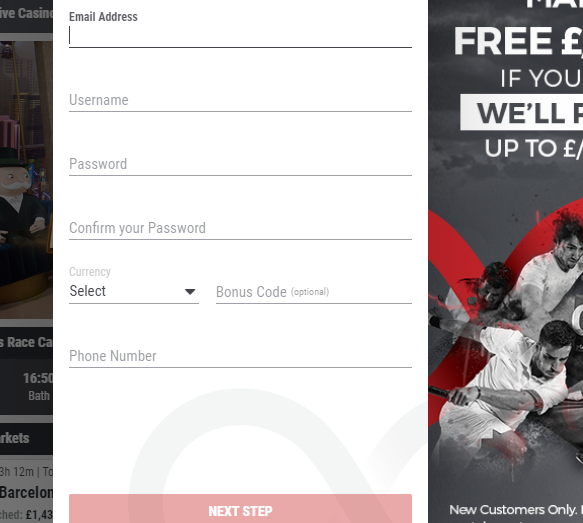 Enter your personal information, including:
Email address
Username
Password
Currency
Bonus code
Phone number
Click Next Step.
Step Three – Enter Your Personal Details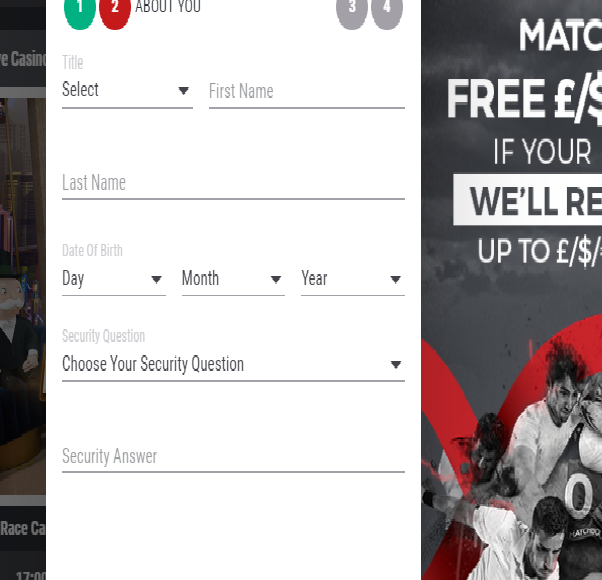 Enter your personal details, including:
Title
First name
Last name
Date of birth
Security question and answer
Click Next Step
Step 4 – Enter Your Address Details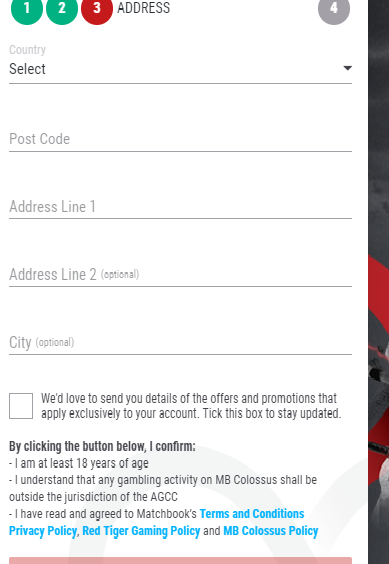 Enter your address details, including:
Country
Postcode
Address
City
Check the box if you want to receive all the latest offers and promotions.
Click Create Account.
How To Make a Matchbook Deposit
Once you've completed the registration process, it's time to deposit funds into your new Matchbook account. You'll get to choose your currency of choice and make your first deposit at this stage.
The site offers plenty of deposit methods, including e-wallet, bank transfer, debit and credit cards. It's free to fund your Matchbook account no matter which payment method you choose and the minimum deposit amount is just £5.
To take advantage of the sign up offer, you need to make your first deposit with a credit or debit card.
How to Verify Your Matchbook Account
An important step upon opening a new account at Matchbook is to verify your account. Most betting exchanges and sportsbooks don't let withdraw funds until you've been through the verification process.
Once you've made your first deposit, you'll receive an email asking for proof of identity. Forward the document to the email address provided.
You need to provide a piece of photo ID, and it can be one of the following options:
National ID card
Driver's license
Full passport – make sure the expiration date is visible and the passport is current
You'll also need to provide a proof of residence, along the lines of:
Tax bill
Utility bill
Driver's license
Bank statement
Whichever proof of address you choose, it must not be older than three months.
Your Matchbook account is not verified until you provide the team with the required documents. Until then, your account will be restricted which means you won't be able to withdraw any funds.
However, once you've verified your account you can enjoy full use of your Matchbook account and betting options!