Top eSports Betting Sites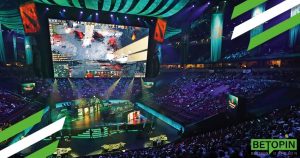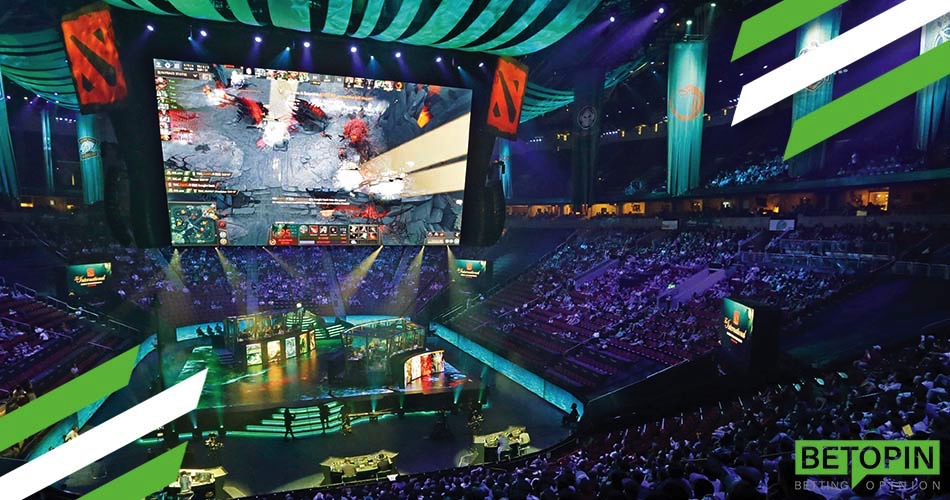 Online electronic video gaming has become an interesting venue for sports, or eSports, betting. Over the last two decades, online competitions have become more complex and involved larger numbers of players due to advancing technology. In the last decade, a segment of online gaming has developed with professional players in teams and as individuals playing in online events. It is estimated that nearly 250 million people watch eSports. And, as eSports advance, so do the betting options! Punters who are interested in online gaming of this sort can place wagers on outcomes much as they would on a football game. And, to find the top eSports betting sites, you can come to Betopin and check out our toplist for the best betting options for you.
Betting on eSports
The eSports contests that interest punters typically require real time strategy and tactics by accomplished players. They range for "first person" shooter scenarios to manual combat, battle arenas with multiple player-combatants, and the so-called "battle royale." As interest in professional level events has increased, game developers have answered the need with faster paced, more interesting, and more complex games. Here are a few of the current favourites by genre.
MOBA: Dota 2, League of Legends
Shooters: Call of Duty, Counter-Strike, Rainbow Six Siege, CrossFire, Overwatch
Sports: FIFA, NBA
Fighting Games: Street Fighter, Dungeon Fighter Online, Super Smash Bros
Battle Royales: PlayerUnknown's Battlegrounds, Fortnite Battle Royale.
RTS: StarCraft
Major tournaments are the World Championship for League of Legends, the championship series for Evolution (EVO), and live tournaments broadcast by Intel Extreme Masters.
As eSports have developed a team and player structure similar to professional sports is developing as well. As such we expect to see eSports become more prominent, interesting, and potentially profitable for punters over time.
To place wagers on eSports contests, consult Betopin for information as to upcoming events and the toplist of best betting sites. To successfully wager on this new sport one will need to learn the rules at which point punters who are already online gamers will have a distinct advantage.
Betting Platforms for eSports
The betting platforms available for eSports betting are the same ones used for betting on other sports. These include betting exchanges, sportsbooks, and sports trading sites. Which ones a punter prefers will depend on his or her proposed betting strategy and tactics. Sportsbooks (traditional, fixed-odds bookmakers but online) will be able to handle eSports bets but we suggest that you consult the Betopin toplist to see which ones actually cover these wagers, their odds, and wagering options. Likewise sports trading sites and betting exchanges are capable of dealing with eSports bets but because the sport is relatively new, some may and some may not. For punters who are interested in complex eSports contests and placing more complex wagers, sports trading sites may be the best option. To find other gamers interested in betting on eSports, a sports trading site may be the best choice.
Betting Exchanges for eSports
Betting exchanges are a more attractive option for many punters because they offer better odds than a sportsbook may offer. Because one punter wagers against another punter the odds are set by a consensus of many wagers. The exchange makes its money by taking a small fee from the winnings of each wager.
Sportsbooks for eSports
Sportsbooks are basically your traditional bookmaker. An established bookmaker will offer many betting options and those who are keeping up with the times will offer wagers on eSports as well. As odds and wagering options will vary from one sportsbook to the next, always consult our toplist at Betopin for the best eSports betting sportsbooks.
Spread Betting for eSports
Spread betting on eSports events can be an extremely flexible means of wagering on the sport. Punters can bet on an eSports team or player losing as well as on a win. In fact, the win on a successful wager may get larger with the magnitude of the victory! You can check on how to use spread betting to
Sports Trading Sites for eSports
Punters who are familiar with investing in property or stocks will feel right at home on a sports trading site. You can wager on how well a given team or eSports player will do in a tournament. Let's say you picked someone who was not a favourite. But, they are doing well in a multi-day tournament. The odds of them winning have improved greatly. On a sports trading site, you can sell of lay off your bet for a profit and not have to wait until the end of the tournament. Anyone who has bought and sold an automobile, a home, or stocks knows that in order to profit from an investment you do not need to wait for a long time, so long as you can find a buyer. The sports trading site is where you go to make such wagers.
Matched Betting in eSports
Matched betting is not so much a platform as a strategy to take advantage of promotional offers by sportsbooks. In order to attract new punters, a sportsbook will offer an attractive promotion such as a 100% match on your deposit of £75. The promotion takes place as soon as you make a wager with your deposit. The way that matched betting works is that a punter makes the wager on the sportsbook site and then makes an opposite wager on a betting exchange or sports trading site. Thus he or she is covered against a loss as they will lose on one wager and win on the next. This leaves the promotional money free to be wagered as the punter wishes. What happens in the end is that the smart punter gets to wager (in this example) £75 for free!
Popular eSports Betting Markets and Bets
As the world of eSports and grown and matured, the betting market for eSports has followed along. Although not all betting platforms carry eSports as a wagering option, more and more do as time goes by. Using a site like Betopin, a punter can keep up with eSports events and use the toplist to check out the top eSports betting sites, their betting options, odds, and promotions. By comparing eSports betting platforms a punter can make a smart decision about where to place bets, which strategies to employ, and when to make changes. The first thing to consider if you are interested in betting on eSports is the games.
The Games in eSports
As we already mentioned, if you are an online gamer you have a distinct advantage of the average punter who only follows football and perhaps boxing. The betting options will vary to a degree based on if you are betting on League of Legends versus Fortnite Battle Royale or Starcraft versus Rainbow Six Siege. A gamer will realize that there are no weight classes in eSports so there are no "heavyweights" who will simply always win based on their size and strength. Intelligence and adaptability are what count in eSports and even a lower tier professional eSports player can rise the occasion and win it all in a few hectic days. Know your games and know your players and your eSports bets will be more likely to prosper!
Bonus Offers
Sportsbooks are always looking for new clients and this applies to sites that take eSports bets as well. A great way to get started in betting on eSports is to make your deposit with a sportsbook during a promotion and get a match on your deposit and first wager. This generally means that a punter gets to bet twice for the price of one wager. It also can be used like we described under Matched Betting in eSports. You can make your wager. Go to another site that takes eSports bets and make the opposite wager. Then, when your first two bets cancel each other out, you get to make the third wager "for free."
Betting Markets and Odds for eSports
Although more and more betting sites are covering eSports wagers, they do not all offer the same bets or same odds. Promotions may vary from being very attractive to being non-existent! Always consult the toplist at Betopin for the top eSports betting sites and the specifics that will best match the events on which you wish to wager and the specific bets that you are interested in making.
Mobile Betting and eSports
The internet, mobile devices, and eSports have all "grown up" together. Thus eSports gamers will be just as interested in betting on eSports using their mobile device as they are in playing the games on their smartphone. Thus one of the options to look for in the top eSports betting sites is the ability to connect with and make bets via your mobile device. These days, connecting to the mobile world is a necessity for any business. If your sportsbook, betting exchange, or sports trading platform does not offer this option, there will certainly be someone who does. Check with the toplist at Betopin for the top eSports betting sites.
Established Betting Sites That Offer eSports Betting
As eSports and eSports betting have grown by leaps and bounds, not all betting platforms have moved quickly enough to fulfill the need. Unfortunately, some betting sites have appeared that cover eSports bets but are not established sportsbooks, sports trading sites, or betting exchanges. The risk here is that a punter needs to be dealing with a reputable bookmaker or other betting platform. Established companies have high levels of encryption in their online businesses to protect the data privacy and the money of their clients. This may not always be the case with "upstarts" moving into the eSports betting market. Always check with the Betopin toplist before choosing an eSports betting site!
Regulation, Licensing, and Language
Because eSports are popular across the world, there are many betting sites that cover eSports bets but do not have anyone who speaks English! Also, laws and regulations vary from country to country. It is better to be dealing with a known betting platform in the UK rather than a foreign site with loose or non-existent regulation! By in large, an English speaker in an English speaking country will want to deal with a "home-grown" betting site for all of their eSports bets.
Conclusion
As eSports have taken the online world by storm, they have come to offer interesting and profitable betting opportunities. As with all sports betting, the knowledgeable and prepared punter is more likely to make money. As you consider the options of eSports betting, find the top eSports betting sites by consulting the Betopin toplist.