Wimbledon Betting – Your Ultimate Guide to Betting on the Championships 2020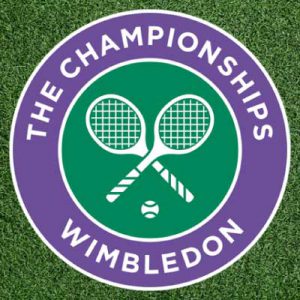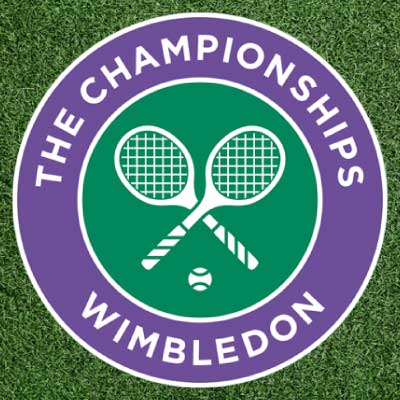 Also known as The Championships, Wimbledon is tennis tournament that has been in existence since 1877. It is one of the world's largest and most prestigious tennis event that takes places every year at the England Club in London. Wimbledon is one of the four Grand Slam tourneys listed alongside French Open, Australia Open, and the US Open, but the only event that still happens on a grass court.
Traditionally, Wimbledon takes place from late June up to early July and attracts elite players of both genders. There's also a strict dress code for the participants and Royal Patronage attending the competition. The 2019's event will begin on 1st July and end on 14th July.
In Wimbledon, there exists an unofficial tradition to only eat strawberries and cream when the matches are ongoing. However, what is most notable is that no sponsor other than Rolex is allowed to advertise during the entire event – a quite uncommon practice especially during a time when brands enjoy field days during major sporting competitions.
Wimbledon features five major events and several minor tournaments for the juniors and the physically handicapped as follows:
Gentlemen's Singles
Ladies Singles
Ladies Doubles
Gentlemen's Doubles
Mixed Doubles
Top Players Expected to Compete in 2020's Wimbledon Championships
Like the other Grand Slam events, Wimbledon attracts the crème of the players in tennis. Nothing different is expected this year. Participants are expected to be dressed in the usual white costumes that have come to be associated with this event, while the grass surfaced courts will offer a beautiful backdrop in a hot battle of rackets and balls.
For men's singles, we expect to see the likes of England's most experienced player, Andy Murray probably playing a major for the last time. Also, Novak Djokovic will certainly be another big name expected to perform well especially after he claimed his first major of 2019 in the recent Australian Open. His odds to win at the Wimbledon stands at 3-2 which proves the faith bookies have in him to cause another upset. Others likely to shine this year include Rafael Nadal, Roger Federer, and Alexander Zverev who have quite lucrative odds on most sports betting platforms.
For the ladies, the highly experienced Serena Williams is the top favourite for most bookies having won an incredible 7 titles on this ground before. Naomi Osaka is also expected to pull a few surprises having recorded a great level of success in the recently held tournaments. Other potentials winners at this year's competition include Angelique Kerber, Petra Kvitova, and Karolina Pliskova.
Let's now explore key factors that are likely to influence 2019's Wimbledon results and which ultimately determine which markets you pick for your tennis bets.
Recent Match Results
Women
| | | | |
| --- | --- | --- | --- |
| Name | Opponent | Match | Results |
| Serena Williams | Rebecca Peterson | Miami Open | 6-3 |
| Naomi Osaka | Bencic B. | Indian Wells | 0-2 |
| Petra Kvitova | Garcia | Miami Open | 2-0 |
Men
| | | | |
| --- | --- | --- | --- |
| Name | Opponent | Match | Results |
| Roger Federer | Thiem | Indian Wells | 2-1 |
| Novak Djokovic | Taylor Fritz | Madrid Open | 6-6, 4-2 |
| Rafael Nadal | S. Wawrinka | Madrid Open | 6-6, 1-2 |
Players Form Coming into Wimbledon
| | |
| --- | --- |
| Men | Status Update |
| Roger Federer | –          While he's one of the older competitors at 37 years, he's enjoyed a very successful career. No injuries or major shortcoming has been reported about him recently. |
| Novak Djokovic | –          Had a minor elbow problem in early 2018 but has fared well ever since. |
| Rafael Nadal | –          Currently missing most training sessions to nurse injuries. Odds are however high that he will emerge among the top three. |
Women
Status Update
Serena Williams
–          In March 2019, Serena suddenly exited Miami Open citing a knee injury. From recent news conferences, not much about her fitness has been disclosed.
Naomi Osaka
–          In late April, Naomi exited Porsche Tennis Grand following an abdominal injury.

–          In May she split with Sascha Bajin, a WTA Coach of the Year.

Petra Kvitova
–          No major concerns have been raised about her coming into Wimbledon. She's the third top favourite player on most sportsbooks.
Injury Worries
Judging from recent matches, very few top players expected to participate in Wimbledon have major injury concerns. Nevertheless, one of the 2019's favourite Rafael Nadal has not been fortunate enough. The Spaniard has suffered quite a number of important injuries to his hand, knee, abdominal, ankle, and thigh in the last six months. The injuries have disrupted most of his training sessions and this is expected to affect his overall performance at Wimbledon.
Warm Up tournaments
| | |
| --- | --- |
| Player | Tournament |
| Serena Williams | –          Italian Open in early May |
| Roger Federer | –          Australian Open in late January |
| Naomi Osaka | –          Australian Open against Petra Kvitova in February |
Players at the head of the market
Women
Some of the top names expected to shine on the grass court in this year's women tourney include:
Serena Williams
Considered one of the best female players in the history of tennis, Serena Williams could be on her way to winning her eighth title in 2019's Wimbledon. She is the current most decorated player in singles, doubles, and mixed doubles at the Grand Slams.
Originating from the US, Serena holds 39 majors and has won Wimbledon 7 times, only second to Navratilova who won 9. She hasn't won any major trophy since 2017 but is considered a top favourite for this upcoming tournament by many sportsbooks with odds of 7/2. Her dominant displays at recent tours including WTA speak volumes of her chances in this year's Wimbledon.
Petra Kvitova
This Czech player is no newcomer at the Wimbledon having bagged two titles already in 2011 and 2014. This notwithstanding, she has staged admirable performances at other recent Grand Slams most notably the 2019's Australia Open where she scooped a runners-up position. Her unpredictable moves on the court are no doubt one of the reasons bookies have set eyes on her to pull an unlikely surprise in Wimbledon.
Besides, Petra has a flair for great finishes on grass courts which have traditionally determined results at Wimbledon. Her odds on most betting platforms stand at 6/1 which are quite attractive considering that she's proven to be a titan on grass courts before. If she emerges a winner this year, the payouts will certainly be worth the risk!
Naomi Osaka
Recently crowned a champ in two Grand Slams namely Australia Open and the US Open, Naomi Osaka is the new sensation and a secret weapon for most punters. At this point, it is hard to tell whether her closest opponent Angelique Kerber will successfully challenge her or not. Currently, she holds the topmost position on WTA rankings and her odds to win the Wimbledon are higher than ever, standing at 9/1 on most sportsbooks.
Other favourites
Not many bookies have shown as much confidence on other players as they've done on Osaka, Serena, and Petra to win this year's Wimbledon. Nonetheless, tennis, like other sports, is a game of surprises, so an underdog story is still within cards. In light of this, there are other hopefuls ready to challenge the Titans and as you can expect, they come with attractive odds for the bettors.
First on that list is Simona Halep who has always contested for the top WTA ranking and is currently second after Pliskova. Both these players have odds of 14/1 on most betting platforms. Then there's Garbine Muguruza who emerged top in 2017's Wimbledon and who now has odds of between 11/1 and 13/1. Others expected to make unlikely podium finishes include former Wimbledon winner Maria Sharapova and Sloane Stephens. Their odds stand at 20/1 and 16/1 respectively at Bet365 and 10Bet.
Men
Novak Djokovic
Novak is known to make surprise comebacks in major competitions including Wimbledon. In 2017, after taking some time off to recover from a nagging injury earlier that year, he entered the tournament and beat several worthy competitors including Kei Nishikori, Rafael Nadal, and Kevin Anderson. 2018 was his fourth Wimbledon win and chances are high that he might continue with his good run here this year. On most betting platforms, he has odds of 6/4 which are high enough for a player that has proved what he's worth over the past few years.
Rafael Nadal
While he hasn't had much success in Wimbledon for a while now, Rafael is a fierce fighter who easily defeats opponents even when not in good form. The last six months have not been easy for him as he has been dealing with several injuries. The last time he won Wimbledon trophy was in 2010 but he's been terrific in other majors. Most bookies are giving him odds of 6/1 which are good enough for a player known for resilience and mental toughness.
Roger Federer
Considered a beast on grass, Roger Federer has been a long-serving Wimbledon favourite for many. He has won eight titles so far and could be on his way to the ninth this 2019. His performances on other Grand Slams have been admirable and this places him in a strong position to make history again. Most sportsbooks are giving Federer odds of 7/2 which could boost your investment fourfold with a little bit of luck.
Odds for Wimbledon
Men
| | |
| --- | --- |
| Name | Odds |
| Milos Raonic | 16/1 |
| Marin Cilic | 12/1 |
| Alexander Zverev | 12/1 |
| Rafael Nadal | 6/1 |
| Roger Federer | 7/2 |
| Novak Djokovic | 3/2 |
Women
| | |
| --- | --- |
| Name | Odds |
| Garbine Muguruza | 14/1 |
| Karolina Pliskova | 10/1 |
| Angelique Kerber | 10/1 |
| Naomi Osaka | 8/1 |
| Petra Kvitova | 6/1 |
| Serena Williams | 4/1 |
Different Ways to Bet on Wimbledon
Here at Betopin, we strive to offer the best betting advice on major and minor tennis tournaments. Our goal is to empower and assist punters to understand their preferred tennis players better and also find the best betting platforms that offer great services and nice odds.
Sportsbooks
Also known as bookmarkers or simply bookies, sportsbooks formulate odds for different tennis events and pay out winnings when you make correct predictions. Betopin reviews numerous sportsbooks on the internet pointing out their respective strengths and shortcomings. For example, we show you bookies with the best odds, customer services, tennis markets, etc.
Sportsbooks are the most popular of all betting platforms available today and offer a wide range of markets including the following:
Wimbledon Match Betting
This market is one of the easiest to venture into when looking to bet on Wimbledon results at a sportsbook. You'll only need to wager on the competitor that is likely to win any of the competition's matches. To be successful in this market, it's important for you to research on a player's performance on recent matches and form (as we just did in an earlier section). Find out if they've been dominating in other recent competitions, struggling with injuries, and their track record on grass courts.
Outright Betting
This market involves betting on the overall winner of Wimbledon. Most bookmakers offer each-way betting which means you can still get a share of the stake if your favourite player reaches finals but fails to win. Set your eyes on tiebreaker draws and who your favourites will battle then.
Set Handicap Betting
For this market, the bookmaker gives an underdog an advantage over the favourite of many. For instance, if Naomi Osaka was to challenge a lesser known player and she has -1.5 set handicaps, she'd have to win by 2-0 or higher score for you to win the bet when rooting for her. If you supported the opponent, she'd have to beat Osaka by just a single set for you to win.
Betting Exchanges
Betting exchanges allow you to create your own odds based on your judgement and the results you expect from your favourite players. From this, other players can match your bets. You can also do the reverse by matching bets of other punters on these platforms. Betting exchanges are great for shopping odds of little-known tennis players with great potential but still underrated.
Spread Betting
Spread betting platforms allow you to wager on your favourite players to perform just as predicted by bookmakers or better. The spread evens the odds by acting as a handicap of some sort. For example, a bookmaker provides figures like the following: Murray +3.5, Djokovic -3.5. In this case, if you choose to support Djokovic, he will have to win at least 4 games more than Murray for you to win the bet. On the other hand, if you supported Murray, you'd win if his wins exceed Djokovic's totals when 3.5 is added to it.