The Rise of UFC Betting
UFC stands for The Ultimate Fighting Championship. Although this is the name of the American company that promotes mixed martial arts events, UFC has come to mean mixed martial arts to many of its followers. The fighting style in these events is defined by the Unified Rules of Mixed Martial Arts. This way to fight is a mix of fighting styles that include wrestling, boxing, Brazilian jiu-jitsu, judo, karate, Muay Thai, and sambo. From its humble beginning in Denver, Colorado in 1993, UFC has grown to business worth billions of pounds. There have been more than 400 UFC events and wagering on UFC matches has become increasingly popular.
Two matches, in particular, drove UFC popularity higher. The first was a rematch between two eventual UFC "Hall of Famers," Randy Couture and Chuck "The Iceman" Liddell. Liddell avenged his previous defeat before a 300,000 pay-per-view audience. The second match was a three-part event that attracted 1.6 paid viewers. This was UFC 100 in which American Dan Henderson took on British middleweight Michael Bisping. Meanwhile Canadian Georges St. Pierre fought Brazilian Thiago Alves while Brock Lesnar fought Frank Mir.  This last set of matches greatly increased the betting volume on UFC matches and brought UFC into the sports wagering mainstream.
How to bet on UFC
There are several ways to wager on UFC. Here are the basics.
Money Line
Simply wager on who you believe will win the match. When a minus sign precedes the listed odds, the fighter is the favourite. A plus indicates that this fighter is the underdog.
Victory Method
Will the winner pin his opponent, score a knockout, or win on points? If you get this one right, you will make more money than by simply predicting the winner.
Total Rounds, Over and Under
Place your wager on a short match or a long match. With 5 minute rounds, a 1.5 wager is for the match to end either before or after a total of 7 minutes and 30 seconds.
Pick the Round
With this wager, you will pick the exact round during which the fight will end.
Parlays
Because UFC events typically have several matches, you can wager on several events within a single wager. This is a riskier wager but one that can pay handsomely for those who know their UFC fighters.
Know Your Fighters and UFC Events
As in any sports wagering, those who follow the fighters in UFC, understand the fighting styles, and do their "homework" are the punters who will win money on UFC wagering. Check out How To: Essential Guide to UFC for all that you need to know to start wagering on exciting UFC events.
UFC – The Top Fighters
UFC has men and women fighters in a dozen different weight divisions. The top UFC fighters are not only more fun to watch, They attract more betting action. This can frequently lead to better betting opportunities for the punter who pays attention and does his homework.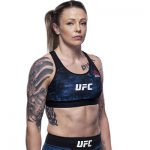 Joanne Calderwood
Joanne Calderwood is a Scottish UFC flyweight who began as a Muay Thai champion. Joanne's matches are always popular and attract lots of betting action. In an upcoming match, she is listed with 2.70 odds versus Andrea Lee, 1.41. Calderwood currently holds a 13-4-0 record.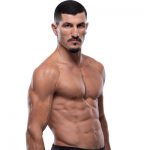 Nordine Taleb
Nordine Taleb is a French UFC welterweight. A professional since 2007, Taleb has a 15-6-0 record and is fighting Muslim Salikov in an upcoming match. Taleb is listed at 1.8 and Salikov is listed at 1.95.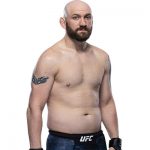 Zak Cummings
Zak Cummings is an American UFC middleweight with a 23-6-0 record. He previously fought in Bellator, MFC, Titan FC, and Strikeforce. Cummings is very popular and attracts lots of betting when he fights. In an upcoming match against Omari Akhmedov, the odds are listed as Cummings, 1.95, and Akhmedov, 1.76.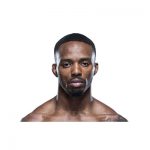 Lerone Murphy
Murphy is an English featherweight with an 8-0-0 record. His nickname is "The Miracle" and he has a very strong following in the UK. Lerone Murphy will be fighting Zubaira Tukhugov very soon. The quoted odds are Murphy, 4.15, and Tukhugov, 1.19. As a popular UFC fighter, Murphy typically attracts a lot of betting action. As always, when everyone is betting on their favourite, you might make a few quid by wagering more wisely!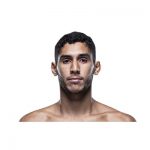 Fares Ziam
Fares Ziam is known as the "smile killer." This French UFC lightweight takes on Don Madge in an upcoming match. Odds are Ziam, 2.40, and Madge, 1.51. As with many fighters with "killer" nicknames, Ziam can be a bit of a showman. This makes for an interesting match. And, punters who ignore the hype and wager based on skill sets, endurance, and strategy will usually win.