League Of Legends Betting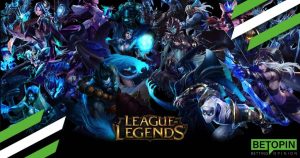 How to Bet on League of Legends
Riot Games title League of Legends is one of the biggest esports betting events on the planet, with millions are playing watching and following. Most online betting companies offer betting on League of Legends, with LoL being one of the most popular games you will find. The best online sportsbooks for LoL will depend on your location. Major LoL Esports Events in 2020.
League of Legends World Championships
The 2020 L.O.L World Championships will be held in Shanghai, China it has been announced by Riot Games. It is a huge LOL betting event. It is the 10th edition of the MOBA games championship and will see many of the very best LOL pit their skills against each other.
Legends Championship Series
The Legends Championship Series (LCS) is a region-based professional LoL esports event. Each regional winner will then play off against each other to determine the best LOL teams in the world. The Korean LCS and the North American LCS are two of the top regions.
Kespa Cup:
Not of the same level as the other two bigger and more prestigious events The Kespa Cup still produces great competition in around the December period. No 2020 dates are yet announced.
What is League of Legends
League of Legends is a PC/Mac OSX Multiplayer online battle arena game that since its release in 2009 has become one of the biggest esports games in the world. There are now dozens of tournaments throughout the world that offer million-dollar prize pools and celebrate pro LOL players. Tickets for these events general sell like hotcakes. Gamers are proactive in supporting a game that has brought their hobby into the world stage.
If you want to learn about the game, its format, rules, jargon, terminology and top players and teams, then this esports guide is for you. We have details on how to place a bet on League of Legends, the type of markets available and the highest-rated betting sites for LOL.
Can I Bet on League of Legends Esports
League of Legends is one of the most popular esports in the world, so there are many options of placing a bet on your favourite team with several of the best esports betting sites on the internet.
The game is fast-paced and highly complex with a high number of champions for professional to pick and play with so it is advisable if you are looking to place a wager to on a high-level esports tournament to at least have some knowledge of the game or do some reading up on it and learn the basics. Lucky for you we have a beginner's guide to LOL esports betting right here for your benefit.
Before you decide to have a bet on League of Legends it is highly advisable reading out beginner's guide to betting on esports to understand how the odds and markets work. This way you will be sure what bet to actually place on your favourite LOL team.
When you are ready to bet have a read through our reviews of the highest rated League of Legends esports betting sites. You will find the best sportsbook to suit your betting style and region. You will learn which has the best bonuses, safe deposits and easiest withdrawals for your convenience.
Bet €/£10 get €/£30 in Free Bets. Bonus Code: 30FB
Min deposit of €/£10 using code 30FB. A qualifying bet at least €/£10 placed on any sports market. Min odds of 1/2 (1.5). Free bets credited upon qualifying bet settlement and expire after 7 days. Free bet stakes not included in returns. Withdrawal restrictions and Full T&C's apply.
Open a new account using promo code YSKAEQ. Deposit a minimum of €/£10 using a Debit/Credit Card or Apple Pay. Place a Sportsbook bet. For the purposes of this promotion, your first ever bet will be counted as the qualifying bet, and if that bet loses you will be refunded your stake in CASH.
Deposit Bonus Offers Up To €300 + Free Bet
The bonus offer is available for new customers of Mostbet. To take part in the Promotion, you must select the desired bonus (for sports or casino) at the time of registration, then deposit your account with one immediate payment in the amount of more than: 100 INR /100 RUB /40 UAH /3 AZN /15000 UZS /3000 TZS /7 BRL /2USD / 2 EUR within 7 days from the date of registration.
Betdaq Bet £/€10 Get £/€10
18+ only. Min £/€10 exchange or sportsbook bet at odds 2.0 or greater within 14 days of acc reg. Free bet valid on exchange for 7 days. Stake not returned. Depositing directly via bank card. No cashout. New customers only. The free bet will be credited within 72 hours to your account once the staking requirement has been met. T&Cs Apply.
Note that this bonus is for specific games ONLY, 15 of them so the range isn't too bad, here are the games: The Dark Knight Rises; The Dark Knight; Batman Begins; Batman V Superman: Dawn of Justice; Superman: The Movie; Man of Steel; Superman II; Green Lantern; Batman & The Batgirl Bonanza; Batman & The Penguin Prize; Batman & Catwoman Cash; Batman & The Joker Jewels; Batman & The Riddler Riches; Batman & Mr. Freeze Fortune; Justice League.
League of Legends Gameplay
League of Legends can be played as a hobby or professional and is a high paced multiplayer online battle arena (MOBA). It blends real-time strategy (RTS) and role-playing games (RPG) to create a very unique gaming experience. As an unseen commander with a third person isometric perspective over the battlefield, players control one of over 135+champions. Each champion has their own unique abilities, skills and gameplay styles. This leads to different tactics and strategies and pits them against enemy opponents.
At the beginning of each match all champions start weak, the goal is to accumulate gold and XP, which changes the competitive edge depending on individual skill and cohesion as a unit. A huge part of LOL is completing objectives to then earn gold and experience points. Then these items are used to purchase items, increase stats and enhance abilities to lead to additional advantages. It is a highly intense game at the non-pro level so you can imagine what it can be like at the professional level. Enthralling is a word that does League of Legends more justice.
Champions and Class Types in League of Legends
League of Legends has 138 characters on its roster. This can be overwhelming for newcomers, as it is unlike any other video game whether competitive or non-competitive. Every champion has unique abilities and playstyles making it hard t classify them under a particular type. However, Riot Games has come up with six basic types for beginners: Assassin, Mage, Fighter, Marksmen, Tank and Support.
Assassin
An assassin is an agile champion. Specialising in fast damage to take the enemy down as quickly as possible, usually with melee-centric weapons and abilities. An assassin is excellent at taking down champions with low health pools or slow attacks, however, assassins are weak in defence to offset their speed. Examples are Ahri, Shen and Twitch.
Mage
A mage is a champion that can weld magic and specialises in powerful spells that can destroy opponents quickly and buff allies with a range of benefits depending on the champion. A lot will have AoE (Area of Effect) spells which can hurt multiple enemies at a time. Others have DPS (Damage per Second) spells that focus on killing single enemies fast. It takes long for mages to cast spells however which offsets their ability to use them. They also have low mobility and low health pools. Some examples are Anivia, Galio and Lulu.
Fighter
A fighter is your jack of all trades. Specialising in being a damage dealer or a tank, they have decent health pools and higher than average damage output. Fighters usually use melee weapons. Some examples of heroes in this class are Irelia, Lee Sin and Jax.
Marksmen
This champion deals out physical damage safely from a distance, aiming to wear down opponents as the match goes on. Many of the champions in this class are high DPS characters, but this is offset by their poor defence. They are best used for taking out neutral monsters or destroying objects such as dragons, barons and enemy turrets. Some examples of Markmen are Draven, Caitlyn and Varus.
Tank
This is a tough champion. Abilities include crowd control and keeping opponents at bay because of high health pool. Their endurance ability to soak up a lot of damage is offset by the low damage their own attacks yield. Some examples of heroes in this class are Amumu, Garen and Leona.
Support
This champion specialises in backing up team-members with helpful buffing and healing abilities. They can also incapacitate enemy opponents. They are best when paired with other team members, and can scout out unseen parts of the map with their ability to place wards. Some examples of champions in this class are Leona, Janna, Maoki.
League of Legends Bet Types
Every major online esports betting sites offers markets on the main League of Legends tournaments. The majority are easy to understand for the average bettor and some more specific to the games unique style.
Here are the best bets available based on the markets offered by our highest-rated esports betting sites.
Match Winner – You are betting on the outcome of the match – which team successfully destroys the other Nexus and wins. This is known as a 'Match Winner' 'Money Line' or 'Head to Head' but the terminology differs depending on the esports betting site. Odds are based on the perceived skill level of each team and are usually based on their recent win/loss record, roster changes and other factors.
First Baron or Dragon – You are placing a bet on who kills the first Baron or Dragon. Both these creatures are neutral enemies controlled by the computer but killing them leads to various buffs and benefits. This leaves your team at a cost however should you be killed by either.
First Inhibitor/Tower – You are placing a bet on who destroys the first inhibitor or tower. There are towers and inhibitors on each map. These can be destroyed by teams for gold and experience points. There are other benefits as well such as spawning friendly super minions to distract the enemy. It could come at the cost of being distracted by the enemy's team objectives, however.
Handicap – You are placing a bet on whether the team with the handicap advantage or disadvantage win one map in a series or to win without dropping a map.
Outright Winner – You are a placing a bet on the outright winner of the entire tournament.
League Of Lege Betting Online
League of Legends is one of the most popular esports on the planet, therefore betting is available at many of the best online betting sites. If an online betting site has esports betting they more than likely will have bets on LOL. The markets, promotions and bets available will depend on the particular online bookmaker and as a general rule there will be more markets around the time of the bigger tournaments.
William Hill, Bet365 and 888 Sports are some of the most recognisable online sportsbooks and all offer betting on esports. There are also dedicated esports betting sites such as GG.Bet and ArcaneBet who do an outstanding job. Overall League of Legends betting is widely available online.
League of Legends Then and Now
From its inception to now League of Legends is like looking at a completely different game. LOL has gone from a small project that developers used to play in their free time to one of the biggest and most popular MOBA games in the world. League of Legends has had quite the journey through the years and will be taking a look at some of the changes through the years.
The game was always simple in its objectives. Obtain control of the map via destroying opposing teams' structures and securing neutral monsters camps. Turrets, inhibitors and the nexus are all fairly straightforward and the same remains true except for the turrets. They have had a few changes over the years. This was to compensate for the meta developing around switching lanes and destroying the turrets as fast as possible. Armour Plating, the newest of these changes seems to be the best so far. The turret has more resilience to a certain point in the game, which awards more gold for each plate taken down. This is an incentive to shove your lane and allows champions who do not roam well a chance to keep up with the gold their opponent could earn by ganking another lane.
Over the years neutral monsters have also changed, once there was only one type of drake while now there are five. They are cloud, mountain, infernal, ocean and elder. Killing different drakes will give you certain bonuses and amounts of bonus such as health regeneration, movement speed or bonus damage. These changes were still quite new but even in the latest season, they have been changes. Now there is a reward for a team for killing four drakes called the 'Dragon Soul' which is a more powerful version of the drake's bonus.
Two other changes to note regarding drake's are – once the second drake is killed the map will change depending on its type, spawning more walls, bushes etc. Players have to adapt to these changes during the gameplay. Using this to your advantage is key, especially for junglers. The change to the elder dragon buff is also worth mentioning. It grants an execute enemy's below 20% when they are hit with a basic attack or spell. The drakes are now fiercer than they have ever been and one of the most significant objectives to secure.
These changes impact the game and dictate how you need to play. One further change to mention that is crucial is – the champions. The roster is constantly being changed but in essence this not mean a lot has changed. Each patch has a new set of buffs and nerfs which defines which champions will be at the top and which will be at the bottom. This is most noticeable in high elo, with lower elo players copying that style. This is the cycle that defines the word 'meta' and it is everchanging. All these updates and reworks and ground up-changes do not matter all that much as the game sense still counts for a lot more than individual mechanical skill. This part of League of Legends has not changed drastically.