Experienced players interested in exploring the online betting world will always find a site or two worth their time and money. However, beginners are struggling to pick among a plethora of available online betting sites and casinos. Luckily, we're here and glad to help! We have many aces up our sleeves that will help you find what you're looking for and guide you in the right direction.
We understand that it's not easy to find the perfect betting site or casino that will suit all your preferences, especially if you are a beginner bettor without a lot of experience. Even some of the most well-rounded bettors have trouble locating a gambling site that is worth their time and money. Therefore, we have prepared a complete Betstars review that will give you the much-needed push to join one of the top betting sites online!
Keep reading for a detailed overview of Betstars and what you can expect once you register with the site.
Betstars Casino Overview
BetstarsCasino is among the oldest Australian Sports betting sites. The Eskander family established this fantastic online casino in 2007. It was wholly owned and operated by the Australian bookmakers Alan and Michael Eskander until 2014 when the Ladbrokes acquired the platform.
Since then, Betstars has continued to provide its customers with great online betting services. And just like the Ladbrokes Australia, the site offers landmark products such as the Betstars ATM Card. It features an easy to use a platform and an app that make the process of betting simple.
Betstars Casino's design is a simple meaning that first-time users can start playing immediately since there is no clutter. Also, your next clicks and navigation are always a stand-out. If you are looking for the best casino with hot promotions and games as well as a great betting experience, then Betstars is a perfect place for you.
Betstars Bonuses and Promotions
Most casinos like to offer incentives to encourage new players to join them, with free bets and no bonuses being the most common approaches. Betstars Casino is no exception, and the promotions currently available are more interesting compared to those of competitors. The casino has been famous on account of its other excellent features as well as massive promotions. Generally, most players are interested in the welcome offer as it typically determines the upcoming generosity of the website and the player's kickoff. Aside from the sign-up bonus, players will be thrilled to learn about other promotions that will bring them a much-needed incentive to keep playing. Here are some of the promotions available at Betstars.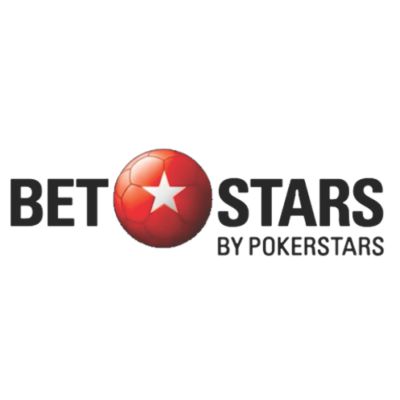 get 2 x £10 Free Bets when you open a new account
Betstars Sign Up Offer
As soon as you register your account with Betstars, you'll be able to access a free sign up bonus to help you started with your betting. Betstars ensures all its new players get a special welcome by ensuring they get a free bet offer on their account after registering their accounts. You need to deposit at least €20 to your account to get started. Place a bet of €10 with the odds of 2.00 or more and have your account credited with €20 within 48 hours of registration. 
If you think the numbers are not dazzling enough, then think about the relaxed rules. As compared to other betting sights, the free bet from Betstars is really creditable thanks to very friendly terms. You don't need any special promo code to redeem the offer. With this, you can access your free bet easily and quickly.This offer is a fantastic opportunity for all players who want to try out their luck on horse racing or other sports events without investing a lot of their money. It's almost like a free pass for online betting. You simply need to take the plunge and set off on this one-of-a-kind journey!
Of course, it's up to you to decide on the amount you want to deposit if you don't opt for the free bet offer. The €10 deposit sum is the minimum amount that you need to deposit to start playing whether you accept the offer or not. If you're willing, you can deposit larger sums and get a more significant initial push to start placing online bets. From there, you can place numerous bets of various amounts on a plethora of sporting and horse racing events.
How t
o Claim Your Betstars Sign Up Offer
To claim your offer at Betstars, you should take a few minutes to register your account and become a member. You need to fill up your details on the sign up sheet and get your account activated. You will then need to deposit a minimum of €20 into your account, bet with €10 on any Betstars sports with at least even odds (2.00). After approximately 48 hours, your Betstars account will be credited with €20 worth of free bets to get you going. 
The process is similar to other online casinos and sports betting site offers. So, if you've ever placed a bet or registered in an online casino, you will be familiar with the process. If not, merely follow the instructions on the screen and there shouldn't be any problems. Prepare your credit card information or your preferred method of payment and start your online betting experience in a few simple steps.
Betstars Sign Up
Offer
Terms
and Conditions
Betstars welcome bonus comes with terms and conditions that you must keep in mind to be able to enjoy what it brings to the table. 

 

The sign-up offer at Betstars only applies to new customers making their first real money bet on the account.

 

You must ensure you place a qualifying bet of €10 with odds of at least 2.0

 

You must use credit or debit card when depositing to claim the bonus. The eWallets such as Neteller and Skrill will not be eligible for the offer.

 

The free bets will only be valid for use on any sports betting market within 7 days of registration, and unused bets will be removed from your account once these days elapse.

 

You can only use the free bets on Straight Bets and Parlays and not Round Robin bets or Spin and Bet.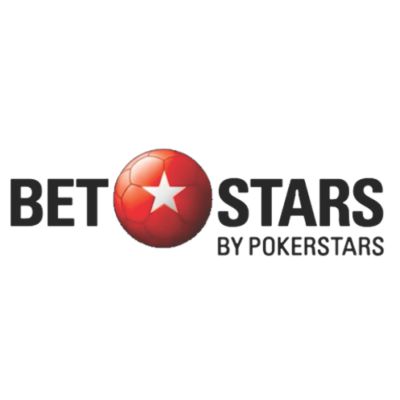 get 2 x £10 Free Bets when you open a new account
Betstar-Latest Promotions Review
To ensure that they attract many customers and retain the existing ones, many bookmakers come up with various bonuses and promotions. Betstar is not left behind in the quest to attract new customers and keep their existing ones happy. There are various bonuses and promotions that Betstar customers can enjoy including the bet €10 get €20 free bet bonus as well as the Spin & Bet feature.
If you're interested in more promotions offered by Betstars, follow their promotions page once you register and you'll be quick to notice any changes or updates on the page.
Welcome Offer Terms and Conditions
To claim and use the welcome offer at Betstar, there are various terms and conditions that every player must adhere to. These terms and conditions are put in place to protect the player as well as the bookmaker. These terms also ensure that a player does not just sign up to Betstar only to claim the welcome offer. You must ensure you make note of these terms and conditions to enjoy your betting fully.
The first thing to note about the welcome offer is that it will only apply to bets placed within accumulated odds of 2.0 or more. If you make this bet via eWallet options such as Neteller, you will not claim this offer. You need to use either direct bank transfers or credit and debit cards. It's nothing unusual for online betting sites to introduce conditions such as this one, so don't plan on only using e-wallet payments as you will not be able to claim the welcome offer.
Any promotional offer, including the welcome bonus, is valid for three days upon claiming it. If you do not use the promotional offer within three days after receiving it, you will forfeit the rights to it. If you've redeemed a promotional offer and did not use it, it will expire within seven days after redeeming it, meaning they will also be forfeited. Be sure to use your promotional offers as soon as you claim them.
Another condition to note is that you'll not be able to use your free bets on Spin & Bets. You must use your free bets in 7 days or lose them. Betstar welcome bonus does not come with any wagering requirements hence you'll be able to keep all your winnings.
More Betstar Bonus and Promotions
If you're looking for quality over quantity of available bonuses and promotions, Betstar is your ultimate destination. Many players get tricked by flashy images and attractive promotion schemes and sign up for third-rate bonus deals and promotions. Luckily, with Betstar you won't have to think twice about the quality because you will receive the best offers with the best service.
Betstar bonus is not so enticing with numbers like other bookmakers, but it's the best bonus you'll get because of the lenient terms. You credit €10, and you'll get €20 free bets. To claim this bonus, you only need to sign-up to Betstar account, make the first bet of €20 and get your account credited with €20 free bet within 48 hours.
List of Bonuses and Promotions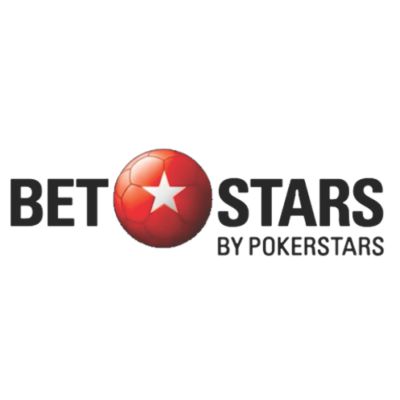 get 2 x £10 Free Bets when you open a new account
Other Promotions
Apart from the welcome offer, Betstars is popular for guaranteeing excellent Tote odds around the hour every day. All players, both new and existing ones, can benefit from the starting price or the Best Tote on the Australian Thoroughbred meetings. Thus, if you're an avid horse racing bettor from Australia or any other country, this is the right promotion for you.
Also, when you join Betstars, you will benefit from the Kruzey favourite and Protest Pay-outs where if any protests are upheld against a winning horse, the casino pays out for both the interim winner and the official winner. Not all online betting websites offer an option such as this one, so it's good to know that you will be secured in a way if the race doesn't go according to plan.
Undoubtedly, the site's focus remains on horse racing. Therefore, while you can play and enjoy first-rate odds for the sporting events, die-hard casino enthusiasts can get better promotions in the future.
Wagering Requirements
Betstars Casino features simple terms and conditions when it comes to promotions. All new players will have to meet the wagering requirements to withdraw or use their bonus funds. Once you claim your bonus, the bonus bets will be available as a balance in your account. If your choice is eligible to be wagered on with the bonus bet, a blue button will appear beside the stake entry box.
Click the button and choose your bonus bet, place it, and confirm as normal. Note that you can only use your bonus bet portion or bonus bet on fixed price wins or Tote wins. Before accepting any offers including the welcome bonus, it is advisable to visit the Betstars Casino site and read all the promotional terms and conditions as well as the wagering requirements to know how to use or withdraw your funds.
VIP and Loyalty Program
Currently, Betstars does not have any VIP or Loyalty offers. All the offers and promotions are available to both new and existing customers. When you sign up with this casino, you will have to enjoy the available offers which include picking out your own odds and the Bets Tote on Australian Thoroughbred meeting promotion among others. Lack of VIP and loyalty program is a major setback for Betstars casino since most popular sites do have this section. But we hope the program will be available in the future.
Betstars Free Bets
Giving out free bets or welcome bonus to new players is becoming like a norm to bookmakers, and it's like one of the things players look for before signing up. Betstars is not left behind as it also ensures its new players feel comfortable by ensuring they get free bets to use in their first game. There are various free bets offered at Betstars with their sign up offer topping the list. It is the easiest to claim, and it will only take a couple of minutes to have your account credited.What's great about Betstar's free bets is that you will not be obligated to continue betting on the site if you're not satisfied with the conditions. However, you will need to register and leave your information before claiming any of the free bets. To make sure you understand the deal, take some time to read the terms and conditions on the site. We'll explain some of the most important terms and conditions below.
How to Claim Free Bets at Betstars
Claiming the €20 free bet from Betstars, you need to follow a very simple process. If you've ever claimed a bonus in an online casino or on a betting site, you're probably familiar with the process. If not, you'll only need to follow a few easy steps to receive free bets.
Simply Follow our link here or click the button bellow, then click the Join Now button tab located at the top right corner of Betstars homepage, login using your email address, username, and password. You then need to deposit at least €20 with the odds of 2.00 or more. You will then receive two €10 free bets on your Betstars account in about 48 hours.
Terms and Conditions for Betstars Free Bets
To successfully claim the free bet offer, you need to familiarize yourself with the terms and conditions. First, you need to be a new player at Betstars placing your very first bet to be eligible for the offer. You should then deposit €20 or more with odds of 2.00 or more. You should be aware that you must claim the bonus within seven days before it expires. Don't forget to use debit or credit card transfers when making your first deposit because you will not get the bonus if you use Skrill or Neteller.
About Betstars Betting Exchange
Betstars is rank among the top online bookies when it comes to sports betting. It is unfortunate that it still doesn't offer betting exchange features like other big bookies in the betting industry.
Betting exchange enables members of a certain betting platform to bet against each other. Players set their own odds while the platforms only provide an environment where these players can bet against each other and take a small commission from the winnings.
Since betting exchange is increasingly becoming an important part of the betting industry, it will not be a surprise if Betstars join other betting exchanges such as Betfair and Smarkets.
Betstars Casino Sportsbook
Betstars offers a wide range of sports betting markets. It features major sports betting events in both Australia and overseas. If you are planning to learn more about Betstars casino sportsbook, you can read its review. At Betstars sportsbook, you can get niche markets like the Gaelic Sports, and it accepts bets like horse racing, American football, baseball, basketball, chess, cricket, golf, ice hockey, tennis, motor racing, rugby league, golf and gridiron among others.
The most popular betting types include top fluctuation, exotics, protest pay first past the post, the best of three totes and the best of two totes. To get more information on Betstars Casino sportsbook, you can read our detailed review.
What's interesting about Betstars is their Live Betting section. If you've ever placed a bet before, you know how important it is to offer a live betting section on the site as more players are opting for a last-minute bet. It's an excellent option to have at your disposal if you're always in a hurry or your initial bet doesn't seem to be working out in your favour. With live betting, you can make a bet during the match to possibly win more money while also increasing the level of excitement to the whole betting experience. You can find almost any sport and sports match in the live betting section on the site as Betstars tries not to leave anything out.
How to Open a Betstar Account
Before you start placing your bet on any online casino, you first need to register with them and have your betting account. Signing up to a Betstar account is a very simple process that only needs you to provide some personal information that will act as your identification. Betstar Casino homepage will direct you through a simple step by step process to help you register your account and start placing your bets.
Step 1- Join Here
On Betstar homepage, you will see a "Join Now" link in yellow. This is located on the top right corner of your screen. You need to click the link which will direct you to the registration page.
Step 2- Fill in Your Details
Betstar registration page will give you a form where you should enter your basic personal information. This will include your name, date of birth, phone number, home address, and email address. You will also need to choose a username and set up a unique password. If you have any issues during the registration process, you can contact customer service who will be ready to help you.
Step 3- Verify Registration
To complete your registration to Betstar, you need to verify your registration. You will receive a verification message on your email address. This is also necessary for you to be able to withdraw funds from your Betstar account. Another verification option is by simply visiting "My Account" section then click on the Verification Center tab in the menu.
This will prompt you to provide documentation that will verify your address, name, and banking details.
Making a Deposit at Betstar
After clicking the join now button, Betstar will then give you a chance to deposit funds into your account. Depositing funds into your Betstar account is also a very easy process. There are plenty of deposit methods you can choose from depending on your location and your preferences.
The various deposit options available at Betstar include debit/credit cards like Visa or MasterCard. You can also deposit funds to your account using the internet banking option like POLi. Another option includes PayPal or Flexepin.  Prepaid Cards and Cash In transactions are also acceptable deposit options at Betstar.
Whichever method you select, rest assured that your transaction will be processed safely within a few minutes or hours.
How to Start Playing
Before you can start playing at any online casino, you must first register and open an account with the site. In most cases, the process is fairly simple, and you only need to provide your details, including the full names, username, email, phone number, and password, among others. For you to start playing, you must follow these simple steps:
Visit the Betstars site and click on the Sign In button to access the registration page
Fill in the required details
Click on the Join Now button at the bottom of the page
Make your first deposit and start playing
At Betstars Casino, all players must sign up to access the available promotions and bonuses as well as the betting markets. Currently, the site does not have a, no deposit bonus. You must deposit to start playing.
Payments
Being an established casino, Betstars has ensured that it provides customers with ample options for both withdrawing funds and making deposits into their current accounts. Before choosing any payment option, it is essential to know if it will meet your unique needs, including minimum deposits and withdrawal limits as well as processing time. Also, the payment option should allow you to get promotions and bonuses.
Interestingly, Betstars does not have all of the commonly seen payment methods at your disposal. To be specific, all payment methods have been carefully selected by the operator to bring a more secure payment process to its players. Don't expect to encounter a vast selection of deposit and withdrawal methods, but rest assured that all your transactions will be protected.
Take a look at the available payment methods below.
Deposit Methods
At Betstars Casino, you have various payment methods to use. You can make your deposits through debit and credit cards like Visa and MasterCard.
Credit card payments are considered to be the most popular method to make online deposits, whether it's on a betting site or in an online casino. Depositing money with credit cards is easy and it only takes a few minutes. In most cases, the payments are processed immediately while in others, it takes up to a few days.
Internet banking options like POLi are also available for selection. Australian players have probably come across POLi Payments before as it's a popular local online payment system. If you prefer not to deal with debit and credit cards, POLi is your safest option. This internet banking payment method is highly popular down under, but if you haven't used it before, don't worry. Once you decide to make payments with POLi, the system will take you through the whole payment process.
If you're an e-wallet lover, then Betstars also has many options for you, including PayPal and Flexepin. You're probably already familiar with PayPal. PayPal is a world-famous online payment system that you can use from almost any country. On the other hand, Flexepin is a pre-paid voucher that you can use to make online deposits and other payments. It's a highly popular option among bettors that want to set a limit for their betting habits. Don't worry, it's completely safe and easy to use so you shouldn't experience any issues.
Also, you can choose to deposit your funds through cash in transactions and prepaid cards. Regardless of your preferred deposit method, you shouldn't wait for too long for it to be processed. Some deposits will be processed immediately while others will require a few hours or even up to 24 hours.
Minimum and Maximum Deposits
Just like other online casinos, Betstars also features minimum and maximum deposits. The current minimum deposit is $10 across all the payment methods. The site does not have a maximum deposit limit, which means that you can make a deposit that you are comfortable with. During the registration process, you will be required to set your betting limit. It means that you cannot bet with high amounts of money than the set limit. This helps to control the amount of deposit a player can make.
Betstars Casino Pay-outs
When it comes to making withdrawals, you can cash out your winnings through the same methods, including bank transfers. As you might know, bank transfer withdrawals are still highly popular among players because of the added security. Many players are willing to disregard the long waiting time for the bank to process the transactions (three to five days) as players need a secure payment method before any other features.
In addition, Betstars Casino currently offers the Betstars Card. To use this card, you only need to apply and activate it. The Betstars Card is one of the most interesting innovations in the online world of betting. You can request the card that will arrive at your doorstep in 21 business days. Once you activate it, you can access your winnings and funds immediately. The Betstars Casino card has great features that you can take advantage of. It allows players to access their funds and make withdrawals from your account and any ATM across the world. Also, you can use the card to make purchases at eftpos terminals that accept regular visa cards.
Betstars Casino Games and Software
Currently, Betstars does not offer casino games and software. The site only supports sports betting options for its players. If you love horse racing, eSports, politics, and sports entertainment, then you should join this fantastic sportsbook.
Like many other sports betting sites, Betstars has expanded its range to other betting options aside from horse racing and sports events. Moreover, with the months-long halt of the majority sporting events in 2020, betting sites have turned to other forms of entertainment that allow bet placements.
Mobile and Apps
Betstars Casino has both Android and iPhone apps that you can download in their respective app stores. Both of them are easy to operate courtesy of their clever neat designs and lack of clutter on their pages. Once you open any of the two apps, the main page is simple, the navigation is easy and everything is at your disposal thanks to the accessible toolbar available in the mobile app. You have all the options of upcoming events to choose from, or you can go straight to either the Sports or Racing sections to place your bet.
Once you get your events, the clarity of making a bet has never been easier. It will only take you a few clicks on the app to place the bet. All the apps have a complete listing of all markets, matches, and races. Also, you can quickly see all the information you need to make smart bets like the odds, scores, options, and lines as well as results. The software is state-of-the-art so you shouldn't experience any problems regarding navigation, payments, placing bets, and similar.
If you do not want to download the app or you have a device other than iPhone or Android, you can still use your mobile device to place your bets since Betstars features a well-optimised mobile platform. The site has a fully responsive design that fits perfectly to any devices allowing you to bet on the go. Simply open the website in your mobile browser and bet on your favourite players and teams in a few simple steps.
Security and Licensing
Since Betstars is currently owned by Ladbrokes, it holds licenses from the United Kingdom Gambling Commission and the Gibraltar Gambling Commission. The licenses require the site to provide a secure and fair gaming environment while assisting their clients.
Aside from licenses provided by the UK Gambling Commission and Gibraltar, the site is regulated and licensed by the Northern Territory Racing Commission. With these three powerhouses supporting one of the best betting sites in the industry, you can rest assured that your online gambling journey will be safe and secure.
If you're still on the fence about Betstar's security, the site applies additional security measures. Aside from powerful firewalls, your information and banking data is secured with SSL (Secure Sockets Layer) with 2048-bit encryption.
Customer Support
At Betstars Casino, customer support is available 24/7 through several ways, including a comprehensive FAQ section and the Email. You can find the link for the FAQ section at the bottom of the home page or send an email to support@betstar.com.au and someone will get back to you as soon as possible. It also allows its customers to use the available phone number. If you prefer to talk to someone, you can opt for one of the two available numbers. One number is intended for general issues and you can reach a friendly member of the customer support staff 24/7, while the other number is intended for live betting issues that you might experience on the site. Both options are available by calling a local number or an international number, depending on your location.
Interestingly, you can also visit the Betstars office by appointment if you need to talk to someone about more serious issues. Unfortunately, the betting site does not have a live chat option so you won't be able to chat with the support staff instantly.
In addition, the customer care team is active on social media platforms, especially on Twitter.
Betopin's Verdict
One of the main strength of Betstars Casino is that it is owned by Ladbrokes. It provides unique promotions and different betting markets in Australia and other parts of the world. If you're looking for a place to start your online betting journey or you're simply looking for the best way to make some extra money, Betstars is more than welcome to both beginners and experienced players.
Also, the site has one of the best customer support channels that are available every day of the week, meaning you will have support every step of the way. With that in mind, along with safe payment options, a top-notch mobile app, and other extraordinary features, Betstars has earned its highly renowned reputation online.
So if you are looking for an Australian sports betting site, Betstars should be your final destination.