Rugby World Cup Pool A – Betting Preview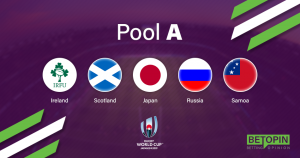 Now in its ninth year, the Rugby World Cup is always a fantastic event for players, fans and spectators. With some of the top teams taking pride of place, there is sure to be plenty of excitement in the air, and even the timidest of punters may be tempted to place a bet! Pool A is made up of some super impressive teams, and we have all the information you need to make the best decisions and boost your chances of a win.
Rugby World Cup: Pool A
With some of the major names in the game taking centre stage in Pool A, here are how the teams stacked up in years gone by.
Ireland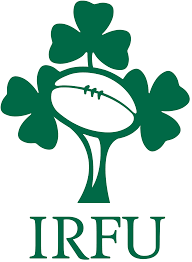 There is no secret about the fact that Ireland are firm favourites as they head into the 2019 tournament, and this is a side who continue to impress time and again. They may have had a dip in their 2018 performance, but all signs point to them being firmly back on form and ready to face the world in Japan.
Head Coach – Joe Schmidt
Schmidt is a coach who has expected and received quality from his team, and was the force behind the first Irish win over the All Blacks in 2016, as well as an impressive 2018 Six Nations Grand Slam. he has also coached Leinster to victory on two occasions and was present when Clermont bagged the 2010 Top 14 title.
Captain – Rory Best
With 121 Ireland caps to his name, Best is not a man to be easily intimidated, and this is essential if Ireland are to keep their cool and land a spot in the final.
Previous Rugby World Cup Best
When it comes to World Cup victory, Ireland are a perpetual case of always the bridesmaid, never the bride. They have reached the quarter-finals of the competition almost every year e, and topped their pool in 2011 and 2015.
Key Players
There are a few key names which crop up time and again when we talk about Ireland, and these are all key figures who have earned their place in the spotlight. Conor Murray and Jonathan Sexton form a formidable half-back pairing, and the inclusion of Tadhg Furlong is a must-have addition to any scrum.
Current form
Ireland have proven they still have what it takes, doing well in the warm-up games, and taking the title of Number 1 in the World Rugby Rankings after their match against Wales on the 7th September.
31 – man squad
Backs
Will Addison, Bundee Aki, Ross Byrne, Joey Carbery, Jack Carty, Andrew Conway, Keith Earls, Chris Farrell, Robbie Henshaw, Dave Kearney, Rob Kearney, Jordan Larmour, Kieran Marmion, Luke McGrath, Conor Murray, Garry Ringrose, Jonathan Sexton, Jacob Stockdale.
Forwards
Rory Best, Tadhg Beirne, Jack Conan, Sean Cronin, Tadhg Furlong, Cian Healy, Iain Henderson, Rob Herring, Dave Kilcoyne, Jean Kleyn, Jack McGrath, Jordi Murphy, Tommy O'Donnell, Peter O'Mahony, Andrew Porter, Rhys Ruddock, James Ryan, John Ryan, Niall Scannell, CJ Stander, Devin Toner, Josh van der Flier.
Fixtures
Ireland V Scotland, 22/9/19
Ireland V Japan, 28/9/19
Ireland V Russia, 3/10/19
Ireland V Samoa, 12/10/19
Ireland Betting Odds
Outright winning odds: 9/1
To Reach Semi-Final: 7/4
To Reach ¼ finals: 1/500
Scotland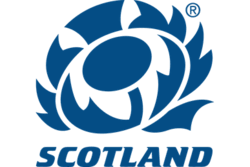 Scotland are a side with a lot to prove, especially following their defeat at the hands of Ireland. We are expecting them to enter this stage of the competition hungry to win, and we are expecting to see them in an exciting knockout tie with New Zealand.
Head Coach – Greg Townsend
As a former half-fly, Townsend is a coach who knows the game inside out and appreciates that the devil is in the detail. he has been the mastermind behind previous Scottish victories and is sure to have his eye on the prize.
Captain – Stuart McInally
After missing the chance to enjoy the last World Cup due to injury, McInally is sure to want to make up for lost time, and this could give him a valuable competitive edge in the tournament.
Previous Rugby World Cup Best
Scotland still has a lot to prove when it comes to the Rugby World Cup, having only ever reached the quarterfinals, which they achieved in 1987, 1995, 1999, 2003, 2007 and 2015.
Key Players
Key players to watch are Finn Russell and Stuart Hogg if you are looking for a little excitement, while Darcy Graham is sure to be a solid presence on the win. John Barclay is also a key player – his experience will help to lend a certain gravitas to any game.
Current form
Having tasted success in three of their four warm-up games, Scotland will be keen to carry on this winning streak, and this could be the fire they need to succeed.
31 – man squad
Backs
Darcy Graham, Chris Harris, Adam Hastings, Stuart Hogg, George Horne, Pete Horne, Rory Hutchinson, Huw Jones, Sam Johnson, Blair Kinghorn, Greig Laidlaw, Sean Maitland, Byron McGuigan, Ali Price, Finn Russell, Tommy Seymour, Duncan Taylor.
Forwards
John Barclay, Simon Berghan, Jamie Bhatti, Magnus Bradbury, Fraser Brown, Scott Cummings, Allan Dell, Matt Fagerson, Zander Fagerson, Grant Gilchrist, Jonny Gray, Stuart McInally, Willem Nel, Gordon Reid, Jamie Ritchie, Sam Skinner, Grant Stewart, Josh Strauss, Blade Thomson, Ben Toolis, George Turner, Hamish Watson, Ryan Wilson.
Fixtures
Scotland V Ireland, 22/9/19
Scotland v Samoa, 30/9/19
Scotland v Russia, 9/10/19
Scotland v Japan, 13/10/19
Scotland Betting Odds
Outright winning odds: 150/1
To Reach Semi-Final: 41/5
To Reach ¼ finals: 2/5
Japan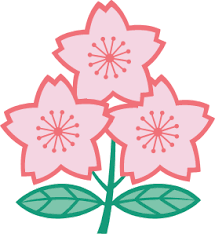 As the hosts of this years competition, Japan will likely be fully aware that the eyes of the world are firmly on them, and this puts huge pressure on them to succeed. Their main coup in previous years was in 2015, and results since then have been sporadic, casting doubt on their ability to take it all the way in 2019.
Head Coach – Jamie Joseph
As a former All Blacks flanker, Joseph is no stranger to the taste of success and is sure to want to replicate this in 2019. with a Super Rugby title under his belt in 2014, he could be a secret weapon.
Captain -Michael Leitch
Japan are under a lot of pressure this year, and will need a cool head to help them achieve a stunning victory. Leitch may be a great player, but whether he can handle the pressure remains to be seen.
Previous Rugby World Cup Best
There is no denying that Japan are under a lot of pressure as hosts; they have yet to reach the quarter-finals of a Rugby World Cup.
Key Players
Captain Michael Leitch always brings something special to a match, and Kazuki Himeno and Fumiaki Tanaka are important for a blend of excitement and experience.
Current form
Japan has not really offered any huge surprises so far, but with the backing of a home crowd and under conditions they are used to playing in there could be another South Africa shock on the cards
31 – man squad
Backs
Kaito Shigeno, Fumiaki Tanaka, Yutaka Nagare, Yu Tamura, Rikiya Matsuda, Kenki Fukuoka, Ataata Moeakiola, Lomano Lava Lemeki, William Tupou, Ryoto Nakamura, Timothy Lafaele, Kotaro Matsushima, Ryohei Yamanaka.
Forwards
Keita Inagaki, Yusuke Kizu, Shogo Miura, Asaeli Ai Valu, Atsushi Sakate, Shota Horie, Kosuke Horikoshi, Luke Thompson, Wimpie Van Der Walt, Uwe Helu, James Moore, Hendrik Tui, Yoshitaka Tokunaga, Shunsuke Nunomaki, Michael Leitch, Pieter Labuschagne, Kazuki Himeno, Amanaki Lelei Mafi.
Fixtures
Japan v Russia, 20/9/19
Japan v Ireland, 28/9/19
Japan v Samos, 5/10/19
Japan v Scotland, 13/10/19
Japan Betting Odds
Outright winning odds: 150/1
To Reach Semi-Final: 20/1
To Reach ¼ finals: 11/5
Samoa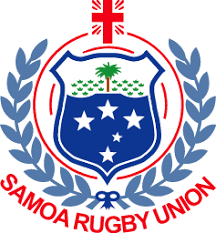 It wouldn't be a Rugby World Cup without Samoa, but the team have found 2019 tough as they failed to automatically qualify for a place. They tasted success against Germany after a defeat at the hands of Tonga and Fiji, but will have to keep the momentum high to be in with a chance of winning here.
Head Coach – Steve Jackson
Jackson describes himself as a 'players coach' and is a big advocate of building connections within the squad as a method to victory. Whether it serves him well in this years World Cup remains to be seen!
Captain – Chris Vui
With 12 caps to his name, Vui also has the reputation of the youngest world rugby captain, having taken charge of the team in 2017. Samoa will be relying on him to pull them out of their recent slump, and it remains to be seen whether he can rise to the challenge.
Previous Rugby World Cup Best
Samoa have previously reached the quarter finals in 1991 and 1995.
Key Players
Jack Lam and Piula Faasalele are the two central players to Samoa's defence, and the best chance at victory comes from them and captain Chris Vui.
Current form
With a defeat at the hands of Australia, the Samoa team were probably hoping for more success in the warm-up games,and they will need to kick things up a notch if they have any chance of succeeding.
31 – man squad
Backs
AJ Alatimu, Ed Fidow, Kieron Fonotia, Rey Lee-Lo, Alapati Leiua, Scott Malolua, Melani Matavao, Tim Nanai-Williams, Tusi Pisi, Dwayne Polataivao, Ulupano Seuteni, Henry Taefu, Ahsee Tuala, Belgium Tuatagaloa.
Forwards
Michael Alaalatoa, Paul Alo-Emile, Afaesetiti Amosa, Piula Fa'asalele, TJ Ioane, Jack Lam, Seilala Lam, James Lay, Jordan Lay, Kane Le'aupepe, Motu Matu'u, Logovi'i Mulipola, Ray Niuia, Teofilo Paulo, Senio Toleafoa, Josh Tyrell, Chris Vui.
Fixtures
Samoa v Russia, 20/9/19
Samoa v Scotland, 30/9/19
Samoa v Japan, 5/10/19
Samoa v Ireland, 12/9/19
Samoa Betting Odds
Outright winning odds: 750/1
To Reach Semi Final: 50/1
To Reach ¼ finals: 40/1
Russia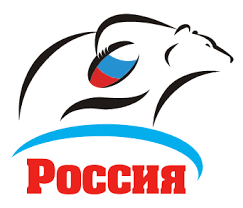 As the wild card of Pool A, Russia have a lot to prove to show the world that they have earned their spot. They may have made into the group predominantly on luck, but staying there and tasting victory is going to take serious skill and a ton of hard work!
Head Coach – Lyn Jones
Having only taken over in August 2018, Jones has had little time to bond with the team or make any major changes, and this could be the downfall of the Russian side…
Captain – Vasily Artemyev
With an impressive 87 caps under his belt, Artemyev is one of the remaining 8 players to survive from Russia's very first World Cup appearance in 2011. Russia are very much the underdogs in this years contest, so he is sure to have his work cut out for him.
Previous Rugby World Cup Best
As newbies to the competition, Russia have a lot to prove in any Rugby World Cup, and do not have a history of victory.
Key Players
Yuri Kushnarev and Vasily Artemyev are the players we can expect to hear a lot from; they have the skills and experience to help Russia stand out.
Current form
Having won only one of their warm up games, it sadly seems likely that Russia have started as they mean to go on.
31 – man squad
Backs
Azamat Bitiev, Sergey Chernyshev, Bogdan Fedotko, Tagir Gadzhiev, Andrey Garbuzov, Kirill Gotovtsev, Victor Gresev, Roman Khodin, Evgeny Matveev, Valery Morozov, Andrey Ostrikov, Vladimir Podrezov, Andrey Polivalov, Stanislav Selsky, Anton Sychev, Nikita Vavilin, Evgeny Yelgin, Vitaliy Zhivatov.
Forwards
Vasily Artemyev, German Davydov, Vasily Dorofeev, Igor Galinovsky, Ramil Gaysin, Dmitry Gerasimov, German Godluk, Kirill Golosnitsky, Yuri Kushnarev, Vladimir Ostroushko, Dmitry Perov, Denis Simplikevich, Vladislav Sozonov, Sergey Yanyushkin.
Fixtures
Russia v Japan, 20/9/19
Russia v Samoa, 24/9/19
Russia v Ireland, 3/10/19
Russia v Scotland, 9/10/19
Russia Betting Odds
Outright winning odds: 4000/1
To Reach Semi-Final: 4000/1
To Reach ¼ finals: 1000/1
Conclusion
When it comes to the top picks in Pool A, it seems clear that Ireland will come out on top with the hosts Japan likely to cause a bit of a shock and take the second spot.
How To Bet On Rugby
If you are new to Rugby Union betting then fear not, we have you covered with our,  How To Bet on Rugby Union Guide.
Jump into the other Pools
Catch up on all of Pool Bs action click here
Catch up on all of Pool Cs action click here